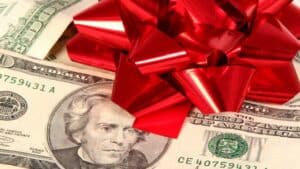 The holidays – a season filled with joy, gifts, parties, and yes, shopping sprees! As twinkling lights adorn the streets, malls are bustling with deals that seem too good to pass up. But while the thrill of snagging a bargain is undeniable, it's all too easy to fall into the pitfalls of overspending. One of the ways to enjoy a stress-free holiday is by being financially savvy, particularly during major shopping events: Black Friday, Cyber Monday, and Small Business Saturday.
Understanding Your Current Financial Situation
Before diving headfirst into holiday shopping, it's crucial to have a clear picture of your finances. Start by jotting down your monthly expenses – rent, utilities, groceries, everything. Next, assess your disposable income. That's what you can safely spend without dipping into essential funds. Also, remember to set aside a small emergency fund. Life's little surprises don't take a holiday, after all! Once that's secure, you'll know what you have left for the festive shopping bonanza.
Monthly Expenses: Knowing your monthly outgoings provides clarity. Do you still need all those streaming subscriptions?
Disposable Income: Once necessities are covered, what's left can fuel your festive delights.
Emergency Fund: A little safety net ensures holiday hiccups won't turn into crises. Deduct this, and you have your shopping kitty.
Setting Your Holiday Budget
Think of your budget as a festive pie, divided into slices like gifts, decorations, food, travel, and those sneaky unexpected expenses. Allocate specific amounts to each slice and be committed to not a penny more. Because, while that giant inflatable Santa is fun, is it worth the January regret?
Identify Expenses: From holiday socks to Thanksgiving fixings, list everything.
Spending Caps: Assign a maximum spend to each category ahead of time.
Commit to Your Budget: A budget is only as good as your adherence to it, so be realistic and be strong.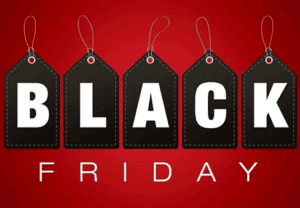 Planning for Black Friday
Black Friday can feel like the Olympics of shopping. Preparation is key. Research those deals, make a list, and check it twice. Remember to prioritize. While that 75% off sounds tempting, differentiate between what you want and what you truly need. Retailers have a bag full of tricks to make you spend more – flashy doorbusters, limited-time offers, and more. Don't get sidetracked. And set a timeline! Decide when to wrap up your shopping spree.
Homework: Scout potential deals well in advance.
Essentials Over Extras: An irresistible deal on a non-essential item is still an expense. Think needs, then wants.
Beware Retailer Tactics: Don't get swayed by every 'doorbuster' deal. Stick to your list!
Time Management: Set shopping boundaries. Know when to start, pause, and call it a day.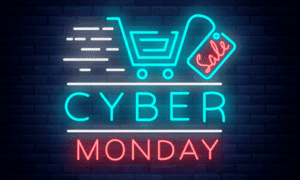 Navigating Cyber Monday Like a Pro
The beauty of Cyber Monday? Shopping in pajamas. Before the big day, set up your online accounts for faster checkouts. Use price comparison tools to ensure you're getting the best bang for your buck. But a word of caution: the internet can be a wild west. Steer clear of suspicious sites, and always ensure your payments are secure. And here's a pro tip: add items to your cart ahead of time. That way, you can monitor if they drop in price.
Prep Early: Save time (and items) by setting up any online accounts in advance.
Smart Shopping: Use tools that compare prices for you.
Safety Over Savings: A fantastic deal isn't worth a security breach. Shop on reputable sites.
Watch and Wait: Add items to your cart early, and keep an eye out for price drops.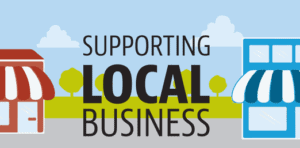 Supporting Local on Small Business Saturday
Amid the shopping frenzy, let's not forget our local heroes. Small businesses are the heart of many communities. Beyond the unique and thoughtful gifts they offer, they often host events, workshops, and classes that can make for memorable experiences. Spending here isn't just a purchase; it's an investment in your community's vibrancy and future.
Local Benefits: Supporting local businesses fosters community growth.
Hidden Gems: Find unique gifts that aren't mass-produced.
Experience Over Material: How about gifting a local art class or winery tour?
Community Investment: Your purchases today can lead to a vibrant local economy tomorrow.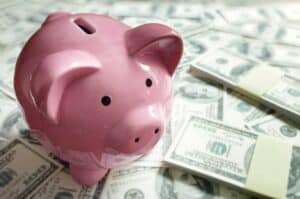 Money-Saving Tips and Tricks
For whatever reason, cash has a stronger psychological impact than cards, so use cash where you can to help limit your overspending. And if you're unsure about a purchase, give it a day. If you still want it after some thought, go for it. Finally, let's not forget the charm and personal touch of DIY gifts. They often cost less but can mean so much more.
Cash Is Tangible: Physically handing over money can make you think twice about a purchase.
24-Hour Hold: Tempted by a non-essential item? Wait a day. If you still want it, consider buying it.
DIY Magic: Sometimes, the most treasured gifts are hand-made.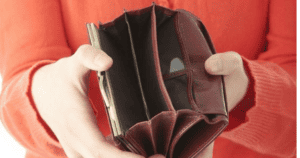 What to Do if You Overspend
It happens to the best of us. If you find you've overspent, take a deep breath. Return what you don't need, keeping store policies in mind. Create a plan to tackle any debt, prioritizing high-interest ones. It's a setback, not a defeat.
Assess and Learn: Understand your over-expenditures for future reference.
Return Unwanted Items: It's okay to change your mind, but know store policies.
Address Debt Swiftly: If you've used credit, plan its swift repayment to avoid prolonged interest.
Tis the Season to be Happy
The festive season should be about the memories we create, not price tags. Whether you carefully budget or scout all the best deals, financial prudence during the holidays helps the season remain joyous. And as the festive lights dim and the New Year beckons, consider laying the groundwork for the next festive season. After all, why wait for November to start planning when you can spread the expenses and the joy all year round.
Have a great weekend!




Source: Ballentine Capital Advisors 
---
Golf Tip of the Week
1 Brilliantly Simple Tip That Works With Your Two Most Important Golf Clubs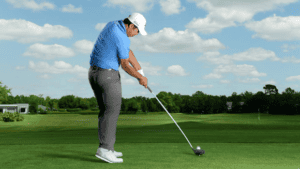 It's not that your irons aren't important—they are, of course—but if you whip your driver and putter into shape, you'll jump miles ahead of your peers. Send 14 drives into play and reasonably far, then avoid three-putting and make your fair share of short putts, and you'll be a happy golfer.
Well, this won't be a magical elixir for everyone, but this tip from Golf Digest Top 50 and Best In State coaches, Shaun Webb and Mike Granato, will help you along the way.
The tip is simple, as Granato explains:
"There are two clubs in your back which are delivered with a vertical shaft at impact," he says. "Your driver and your putter."
This is something Johnny Miller talked about a lot and there are three good reasons why:
If you get the club shaft vertical with these two clubs in impact, it probably means your body is in a good position, too.
A vertical shaft at impact will mean the club is being delivered into the golf ball the way it was designed.
It allows a full release of energy into the clubhead.
If the club shaft is leaned too far forward or backwards at impact with your putter, it'll send the ball skidding and hopping rather than rolling. If it's back or forward with the driver, you'll struggle making solid contact, and generating too much backspin because if how much you're potentially chopping down on the ball.
All of which is to say: Try to get that shaft vertical at impact, with both your driver and putter. A simple swing cue that'll pay dividends from tee-to-green.




Tip adapted from golfdigest.comi
---
Recipe of the Week
Chocolate-Pumpkin Crepe Cake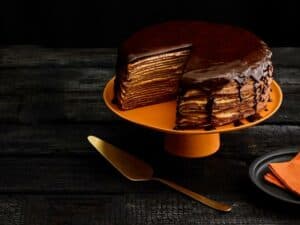 10-12 Servings
For the crepes:
1 cup all-purpose flour
1/4 cup unsweetened Dutch-process cocoa powder
1/4 cup sugar
1/2 teaspoon pumpkin pie spice
1/4 teaspoon salt
1 3/4 cups whole milk
4 tablespoons unsalted butter, melted and cooled slightly, plus more for the pan
3 large eggs
1/2 teaspoon pure vanilla extract
For the filling:
1/2 cup sugar
2 large eggs
3 tablespoons cornstarch
1/2 teaspoon pumpkin pie spice
1/2 teaspoon pure vanilla extract
1/4 teaspoon salt
1 cup whole milk
1 1/4 cups pure pumpkin puree
1 cup cold heavy cream
For the ganache:
4 ounces semisweet chocolate, chopped
1/2 cup heavy cream
Instructions
Make the crepes: Combine the flour, cocoa powder, sugar, pie spice, salt, milk, melted butter, eggs and vanilla in a blender. Blend, scraping down the sides occasionally, until smooth. Transfer the batter to a bowl; cover and let sit 1 hour.
Make the filling: Whisk the sugar, eggs, cornstarch, pie spice, vanilla and salt in a medium bowl. Combine the milk and pumpkin in a medium saucepan and cook over medium heat, whisking, until steaming. Gradually whisk in the egg mixture and bring to a boil, whisking constantly, until very thick. Strain the filling through a fine-mesh sieve into a medium bowl, pushing it through with a rubber spatula. Place a piece of plastic wrap directly onto the surface and refrigerate 2 hours.
Beat the heavy cream in a large bowl with a mixer on medium-high speed until stiff peaks form. Working in three batches, fold the whipped cream into the filling until combined. Refrigerate until firm, at least 1 hour.
Make the crepes: Line a baking sheet with parchment paper. Heat an 8-inch nonstick skillet over medium heat until hot; lightly brush with melted butter. Add about 3 tablespoons batter and swirl to coat the bottom of the pan. Cook until the crepe is dry on the bottom and set on top, 2 to 3 minutes. Carefully flip and cook 30 more seconds. Invert onto the prepared baking sheet. Repeat with the remaining batter to make about 20 crepes, brushing the pan with more butter and stacking the crepes as you go. (Don't worry if a few tear; they can be layered in the center of the cake.)
Assemble the cake: Lay a crepe on a plate or cake stand and spread with 2 to 3 tablespoons of the pumpkin filling, spreading it to the edges. Top with another crepe and repeat with another layer of the pumpkin filling. Layer the remaining crepes and filling, ending with a crepe. Refrigerate the cake at least 6 hours or overnight.
Make the ganache: Put the chocolate in a small bowl. Heat the heavy cream in a small saucepan over medium heat until steaming, then pour over the chocolate. Let sit 5 minutes, then whisk until melted and smooth. (If the chocolate is not fully melted, microwave in 15-second intervals.) Let sit until thickened but still pourable, about 5 minutes. Pour the ganache over the crepe cake, letting the excess drip down the side, then gently smooth the top with a small offset spatula. Let the chocolate set, about 15 minutes. Run a sharp knife under hot water to slice.
For clean slices, run a sharp knife under hot water and wipe dry before cutting.
Recipe adapted from Foodnetwork.comii
---
Health Tip of the Week
Uses for Aloe Vera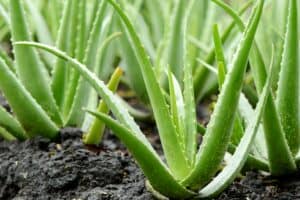 There are hundreds of aloe plants, but aloe vera is unique in its ability to help you inside and out. Aloe vera is the only edible form of aloe. The aloe vera plant is native to the Arabian peninsula, but it grows throughout the world. This shrubby, pointy plant has been cultivated for its soothing gel for thousands of years.
Aloe vera gel isn't just good for skin issues. It can be blended with water to create aloe vera juice, which is full of nutrients. 
What Is Aloe Vera?
Aloe vera is gel from the leaves of aloe plants. People have used it for thousands of years for healing and softening the skin. Aloe has also long been a folk treatment for many maladies, including constipation and skin disorders. Modern-day research into aloe vera's benefits is mixed, with some evidence showing it can cause cancer in lab animals.
There are no foods that contain aloe vera, so it must be taken in supplement or gel form.
Some forms of aloe vera are safer to take than others, and chronic use is discouraged.
Aloe Vera Benefits
The nutrients found in aloe vera juice can provide some health benefits. Beta-carotene is a yellow-red pigment that's found in aloe vera plants. It acts as an antioxidant that can help support eye health, including retinal and corneal function.
Relieves heartburn. Heartburn is a painful condition that involves acid leaving the stomach and traveling up the esophagus. A recent study has shown that aloe vera juice can reduce the symptoms of heartburn without any uncomfortable side effects.
Treats constipation. Aloe vera juice contains several compounds known to act as laxatives. While drinking aloe vera juice is unlikely to cause digestive issues in people with normal bowel movements, it has shown promise as a way to relieve constipation.
May improve IBS symptoms. Aloe vera juice may be a potential treatment for irritable bowel syndrome (IBS). This condition involves the inflammation of the intestine, leading to pain and other issues. Aloe has been shown to have anti-inflammatory properties. In one trial, people with IBS who drank aloe vera juice said some of their symptoms improved. However, scientists need to do more research. 
Aloe Vera Nutrition
Aloe vera juice is a rich source of antioxidants, which help fight free radicals. This lowers oxidative stress on your body and reduces the risk of chronic conditions such as diabetes, heart disease, and cancer. 
Aloe vera juice is also an excellent source of:
Vitamin C
Vitamin A
Vitamin E
Beta-carotene
Folic acid
Calcium
Magnesium
Nutrients per serving 
One 8-ounce serving of pure aloe vera juice includes:
Calories: 8
Protein: Less than 1 gram
Fat: Less than 1 gram
Carbohydrates: 3 grams
Fiber: 2 grams
Sugar: Less than 1 gram
Aloe vera juice contains high levels of magnesium, which is a vital nutrient for nerve and muscle use. Magnesium helps your body with more than 300 different enzyme reactions, including those that regulate your blood pressure. It also helps regulate heart rhythm. 
Aloe Vera Uses
Research backs up the ancient use of topical aloe vera as a skin treatment, at least for specific conditions. Studies have shown that aloe gel might be effective in treating skin conditions including:
Psoriasis
Seborrhea
Dandruff
Minor burns
Skin abrasions
Skin injured by radiation
Acne
There's also strong evidence that aloe vera juice, which contains latex, taken by mouth is a powerful laxative. In fact, aloe juice was once sold in over-the-counter constipation drugs. But because aloe vera's safety was not well-established, the FDA ordered in 2002 that over-the-counter laxatives containing aloe vera either be reformulated or removed from store shelves.
Aloe vera gel taken by mouth seems to help lower blood sugar levels in people with diabetes. It may also help to lower cholesterol. The results of aloe vera studies for other medical conditions have been less clear.
How much aloe vera should you use?
Creams and gels with aloe vera vary in dosage. Some creams for minor burns have just 0.5% aloe vera. Others used for psoriasis may contain as much as 70% aloe vera. As an oral supplement, it has no set dose.
For constipation, some use 100-200 milligrams of aloe vera juice — or 50 milligrams of aloe vera extract — daily as needed. For diabetes, 1 tablespoon of the gel has been used daily. High oral doses of aloe vera or aloe vera latex are dangerous. Ask your doctor for advice on how to use aloe vera.
How to Prepare Aloe Vera Juice
Aloe vera juice can be found in supermarkets around the country. It typically comes in bottles, mixed with water to make it less thick. 
It's also possible to make aloe vera juice yourself. Take an aloe vera spike from a plant and trim the pointed edges off of the sides. Then, carefully slice off the skin on the flat side of the leaf and remove the gel from inside. This gel is the edible part of the plant.
Make sure you remove all traces of the skin from the plant. The skin adds a bitter, unpleasant flavor. You can rinse the gel under running water to help remove all traces of it. 
Once you have the gel, you can toss it in a blender. Blend until smooth, then add water until it reaches the thickness you like. The result is a fresh, clean-tasting beverage.
Here are some ways to add aloe vera juice to your diet:
Drink the juice on its own.
Add aloe vera juice to smoothies.
Use aloe vera juice in cocktails.
Mix aloe vera juice into lemonade.
Use aloe vera juice in gelatin.
Aloe Vera Risks
Talk to your doctor before using it. Researchers warn against the chronic use of aloe vera. But if the aloe vera product is free of aloin — an extract of the plant that has been found to cause colorectal cancer in rats — it may be OK as a topical remedy for sunburn. Aloin is found between the outer leaf of the aloe plant and the gel inside.
Side effects. Topical aloe vera might irritate your skin. Oral aloe vera, which has a laxative effect, can cause cramping and diarrhea. This may cause electrolyte imbalances in the blood of people who ingest aloe vera for more than a few days. It can also stain the colon, making it hard to get a good look at the colon during a colonoscopy. So avoid it for a month before having a colonoscopy. Aloe vera gel, for topical or oral use, should be free of aloin, which can irritate the gastrointestinal tract.
Risks. Do not apply topical aloe vera to deep cuts or severe burns. People allergic to garlic, onions, or tulips are more likely to be allergic to aloe. High doses of oral aloe vera are dangerous. Don't take oral aloe vera if you have intestinal problems, heart disease, hemorrhoids, kidney problems, diabetes, or electrolyte imbalances.
Interactions. If you take any drugs regularly, talk to your doctor before you start using aloe vera supplements. They could interact with medicines and supplements like diabetes drugs, heart drugs, laxatives, steroids, and licorice root. The oral use of aloe vera gel may also block the absorption of medicines taken at the same time.
Given the lack of evidence about its safety, aloe vera supplements should not be used orally by children and by women who are pregnant or breastfeeding.




Tip adapted from WebMD.comiii 
---
Copyright (C) 2021.  Ballentine Capital Advisors.  All rights reserved.
Our mailing address is:  
Ballentine Capital Advisors
15 Halton Green Way
Greenville, SC 29607
Disclosure:
Ballentine Capital Advisors is a registered investment adviser. The advisory services of Ballentine Capital Advisors are not made available in any jurisdiction in which Ballentine Capital Advisors is not registered or is otherwise exempt from registration.
Please review Ballentine Capital Advisors Disclosure Brochure for a complete explanation of fees. Investing involves risks. Investments are not guaranteed and may lose value.
This material is prepared by Ballentine Capital Advisors for informational purposes only. It is not intended to serve as a substitute for personalized investment advice or as a recommendation or solicitation or any particular security, strategy, or investment product.
No representation is being made that any account will or is likely to achieve future profits or losses similar to those shown. You should not assume that investment decisions we make in the future will be profitable or equal the investment performance of the past. Past performance does not indicate future results.
Advisory services through Ballentine Capital Advisors, Inc.
i https://www.golfdigest.com/story/swing-thought-works-driver-putter-golf-tip
ii https://www.foodnetwork.com/recipes/food-network-kitchen/chocolate-pumpkin-crepe-cake-3852224
iii https://www.webmd.com/diet/supplement-guide-aloe-vera