The idea of somehow getting tomorrow's news today is an intriguing one. What would you do if you had this knowledge?
In the 1944 movie It Happened Tomorrow, the protagonist, a journalist, is given a newspaper from one day in the future. He tries to use this information to scoop a big story, prevent a box office robbery, and make a few extra bucks betting at the horse track.1
In Early Edition, the 1996 TV series with a similar premise, our hero decides to use his foreknowledge only to prevent tragedy. Though his best friend, with whom he shares his secret, tries to use the advance information to make money in the stock market.2
Investment manager and financial author Barry Ritholz considers a similar scenario on a larger scale: Imagine if you woke up on January 1, 2020 knowing that, within weeks, a pandemic would sweep the world. Would you have been able to beat the market by changing your investments?3
This foreknowledge is not as specific as having tomorrow's stock prices or which horses to
pick to win the trifecta in the fourth race. But you'd think that knowing ahead of time about an event as big as COVID19 would position you to make an easy killing.
Not so fast, says Ritholz.
Even knowing for sure that the coronavirus would become a global pandemic does not give you actionable investment direction. Ritholz lists five further pieces of information you would have had to obtain in order to beat the market.
1. The severity of the pandemic
2. The countries most affected
3. The specific ramifications of the pandemic
4. The fiscal response by governments
5. The sectors and stocks that would benefit from all this
"Once laid out this way," writes Ritholz, "it becomes clear how challenging investing around a giant global event might be."
We now know that investors with broadly diverse portfolios, who made no major changes, could have earned healthy returns in 2020. A surprising result during a global health crisis.
Ritholz notes that investors learn about significant world events every day. And for nearly all of them the best approach is "to do nothing, stick with their plan, and let the markets run their course."
By the way, the main characters in both It Happened Tomorrow and Early Edition found their foreknowledge to be much more trouble than it's worth. People get very suspicious when you appear to know too much.
As a prudent investor, you don't need special knowledge of the future. Instead, you're better off with a disciplined plan that relies on global diversification to pursue long-term success, no matter what tomorrow's headlines might say.
Have a fantastic weekend!



Source: Efficient Advisors
---
Golf Tip of the Week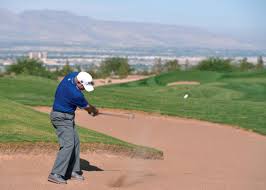 Master a Fairway Bunker Recovery
If you face a fairway bunker and a fairway wood is necessary to reach the green, consider going for it as long as the bunker features a shallow lip. If not, take your medicine and move on to the next money shot. If you do have clearance, here's how to do it. First, make sure your feet are secure; dig into the sand to prevent slippage. Position the ball slightly back of center but with your weight more over your forward foot. Choke down and aim left of the intended target. Because your ball is slightly back from center and your weight is toward your front foot, the flight path will steer right, so account for a low fade.
As you take the club back, expect your swing to be a little more upright than usual. This is due to the fact that your feet are planted and your weight is slightly forward. So despite the steep backswing, don't feel the need to stab down at the ball. Instead, swing freely and make ball-first contact. The ball will fly low with lots of roll—hopefully enough to get you on the green.
Tip adapted from GolfTipsMag.comi
---
Recipe of the Week
White Turkey Chili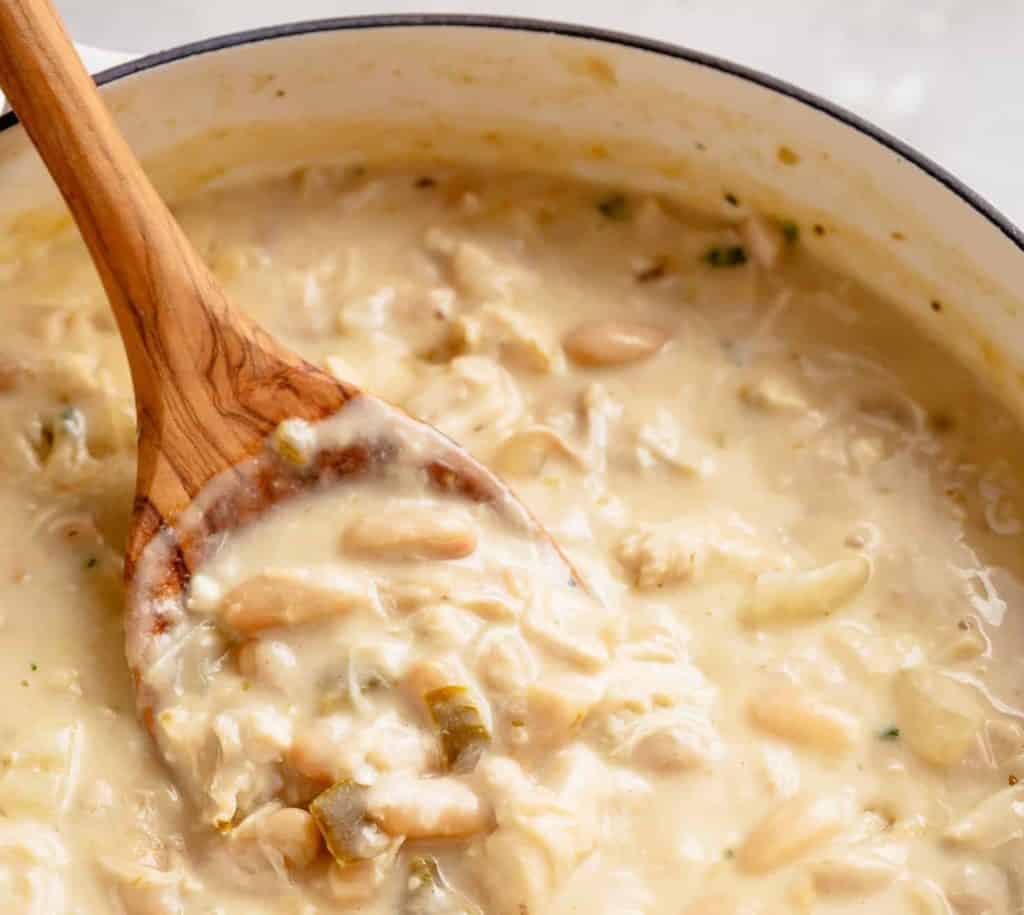 6 servings
INGREDIENTS
2 tablespoons vegetable oil

1 quart chicken stock or broth

2 oz canned chopped jalapeños or green chilies (adjust to your heat preference or leave them out)

2 tablespoons fresh cilantro, chopped (or 1 teaspoon dried)

1 tablespoon ground cumin

1/2 teaspoon dried oregano

2 pounds (1 kg) cooked turkey meat or chicken, shredded

3 x 15 ounce cans cannellini beans or white beans

3/4 cup half and half (evaporated milk or heavy cream), divided

salt and cracked black pepper to taste
INSTRUCTIONS
Heat oil in a pot over medium-high heat; sauté onion until soft. Add the garlic and sauté until fragrant (about 30 seconds).
Stir in stock or broth, jalapeños, cilantro, cumin and oregano. Bring to a boil, reduce heat and simmer for 10 minutes.
Add turkey (or chicken) and beans; simmer for 5 minutes.
Mix cornstarch with 1/4 cup of half and half, evaporated milk or cream. Stir into the chili. Add in remaining cream, mixing well to blend.
Take off the heat. Season with salt and pepper to taste. Adjust spices and heat to suit your taste.
Serve warm.
Recipe adapted from Cafedelites.comii
---
Health Tip of the Week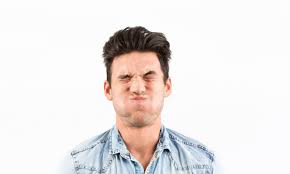 Take a Breath Before Responding
Whether its sports, values, or politics, disagreements over important topics can send your blood pressure through the roof. With communication at our fingertips, a hasty reply can reverberate throughout your life very quickly.
The next time a comment, tweet, article, or conversation makes you boil, slow down and take a few deep breaths to get your emotions under control. Your mental, physical, and emotional health will thank you. Ask yourself: Will responding actually change anything? What do I want to get out of this interaction? Before replying, wait a minute or even five to consider your response. You may find that you've misheard or are overreacting. Whether you decide to respond or not, you'll reduce your risk of responding in a way that you regret.

Tip adapted from AARPiii

Copyright (C) 2021. Ballentine Capital Advisors. All rights reserved.
Our mailing address is:
Ballentine Capital Advisors
15 Halton Green Way
Greenville, SC 29607
unsubscribe from this list update subscription preferences
Sources:
1. https://en.wikipedia.org/wiki/It_Happened_Tomorrow
2. https://en.wikipedia.org/wiki/Early_Edition
3. https://ritholtz.com/2020/11/global-stock-markets-95-trillion/
Disclosure:
The views expressed herein are exclusively those of Efficient Advisors, LLC ('EA'), and are not meant as investment advice and are subject to change. All charts and graphs are presented for informational and analytical purposes only. No chart or graph is intended to be used as a guide to investing. EA portfolios may contain specific securities that have been mentioned herein. EA makes no claim as to the suitability of these securities. Past performance is not a guarantee of future performance. Information contained herein is derived from sources we believe to be reliable, however, we do not represent that this information is complete or accurate and it should not be relied upon as such. All opinions expressed herein are subject to change without notice. This information is prepared for general information only. It does not have regard to the specific investment objectives, financial situation and the particular needs of any specific person who may receive this report. You should seek financial advice regarding the appropriateness of investing in any security or investment strategy discussed or recommended in this report and should understand that statements regarding future prospects may not be realized. You should note that security values may fluctuate and that each security's price or value may rise or fall. Accordingly, investors may receive back less than originally invested. Investing in any security involves certain systematic risks including, but not limited to, market risk, interest-rate risk, inflation risk, and event risk. These risks are in addition to any unsystematic risks associated with particular investment styles or strategies.

The articles and opinions expressed in this newsletter were gathered from a variety of sources but are reviewed by Ballentine Capital Advisors prior to its dissemination. All sources are believed to be reliable but do not constitute specific investment advice. In all cases, please contact your investment professional before making any investment choices.
Securities through Triad Advisors, LLC, Member FINRA/SIPC. Advisory services through Ballentine Capital Advisors, Inc. Triad Advisors and Ballentine Capital Advisors are not affiliated entities.
---
i https://www.golftipsmag.com/instruction/shotmaking/money-shots/
ii https://cafedelites.com/white-turkey-chili/
iii https://www.aarp.org/health/healthy-living/info-2015/slow-down-to-boost-health.html?intcmp=HEA-HLLV-FLXSLDR-SLIDE1-RL1