Warren Buffett once said, "If you buy things you do not need, soon you will have to sell things you need."1

This seems so self-evident, it's likely something your parents told you more than once. But because it's a truth our put-it-on-credit culture likes to ignore, Buffett probably felt it was worth repeating.

Economists call this principle "opportunity cost."

For many people, it's not alternative investments but expensive "toys" that hit them hardest with opportunity cost.

According to the Washington Post, the average cost of a new motorhome is $127,514.2 That's not counting depreciation, maintenance, insurance, and storage costs. And if that purchase was financed, then interest costs should be added in as well.

The motorhome example is an expensive purchase that's compounded even further if the buyer used money that should have gone to fully funding his retirement plan.

And if the purchaser is still working, thus limiting motorhome trips to just a few times a year, his actual cost per roadtrip is so big he probably doesn't want to think about it.

Fortunately, you don't have to give up dreams of roaming the country in an RV just so you can save for retirement. The same technology that has made it cheap and easy to rent other people's vacation homes (AirBnB, VRBO, etc.) has also done the same for expensive recreational toys like RVs.

You're much better off letting someone else shoulder the cost of ownership, while paying only for the time you use. For work projects or for pleasure, this principle works for any expensive, major equipment you might need only a few times a year.

If your retirement dream includes touring the country in a motorhome, then you should be saving and investing with that specific goal in mind. And if along the way you rent instead of buy, you'll not only save on opportunity costs, but get the chance to try out various types and models to see which one best suits how you like to travel.

Many people you know are financing their purchases of big toys because they haven't really counted the total cost. So dare to be different. As a prudent investor, think of the long-term consequences and don't be tempted to sidetrack your retirement goals.
Have a great weekend!
Source: Efficient Advisors
Golf Tip of the Week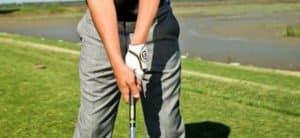 A Lower Finish Promotes Lower Shots
There is a real correlation between the height of your hands during your follow-through and the height of your shot. Take a moment and think about it. Now think about the potential risk of hitting high approach shots on a gusty day.
When you are hitting a shot into a stiff wind or crosswind, you are probably going to play the ball back a bit farther in your stance (and maybe use more club than you ordinarily would) in an effort to keep it low. This is wise. Reining in your follow-through a bit will also help. If you can keep your hands low in the finish, that promotes a lower-trajectory shot.
Tip adapted from Turnberry Country Club i
Recipe of the Week
Turkey Burger Deluxe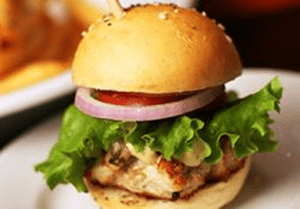 [4 servings]
Ingredients:
1 lb. ground turkey
1 large egg
2 cloves garlic, minced
1 Tbsp. Worcestershire sauce
2 Tbsp. parsley, chopped
Salt and pepper (freshly ground Kosher salt and peppercorns, to taste)
1 Tbsp. extra-virgin olive oil
Directions:
Beat egg in large bowl. Mix in turkey, garlic, Worcestershire, and parsley.
Add salt and pepper.
Make four patties. Flatter patties cook faster.
Over medium heat, cook patties through, five minutes on each side.
Serving suggestions: toasted bun with favorite condiments and toppers; Ciabatta or Brioche buns; lettuce wraps.
Seasoning variations: add 1 tsp. of favorite hot sauce for spicy burger.
Recipe adapted from delish.com ii
Health Tip of the Week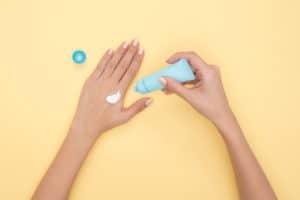 Keep Your Skin Happy During the Winter
According to a recent survey, 60% of respondents described their skin as "unhealthy" during the winter.If you're suffering from dry, itchy skin this season, here are three tips that might help you battle this frustrating condition. But first, make sure to discuss any medical concerns with your health care provider; this information is not a substitute for medical advice.
Stop hot showers. Milder temperatures prevent damage and reduce moisture loss.
Moisturize often. Apply immediately after bathing, while skin is still damp. Look for products with the following ingredients.

Humectants attract water to the skin (e.g., hyaluronic acid and glycerin).
Emollients mimic the skin's protective barrier (e.g., ceramides and lanolin).
Occlusives seal in moisture (e.g., dimethicone and petrolatum).

Get a humidifier. They help improve moisture levels in the air.
Don't let the colder months wreak havoc on your skin. A few adjustments might be all your skin needs to feel soft and healthy.
Tip adapted from PR NewsWireiii.
Copyright (C) 2020. Ballentine Capital Advisors. All rights reserved.
Our mailing address is:
Ballentine Capital Advisors
23 Buena Vista Way, Suite B
Greenville, SC 29615
unsubscribe from this list update subscription preferences
Sources:
1. https://go.efficientadvisors.com/e/91522/hings-you-do-not-need-soon-you/6csh1v/835973821?h=F9uwrTLkmiFg9cuenZ1ykv1oHwNtU1avw9PbE1RTs-g
2. https://go.efficientadvisors.com/e/91522/8-827e-190efaf1f1ee-story-html/6csh1z/835973821?h=F9uwrTLkmiFg9cuenZ1ykv1oHwNtU1avw9PbE1RTs-g
Disclosure: 

The views expressed herein are exclusively those of Efficient Advisors, LLC ('EA'), and are not meant as investment advice and are subject to change. All charts and graphs are presented for informational and analytical purposes only. No chart or graph is intended to be used as a guide to investing. EA portfolios may contain specific securities that have been mentioned herein. EA makes no claim as to the suitability of these securities. Past performance is not a guarantee of future performance. Information contained herein is derived from sources we believe to be reliable, however, we do not represent that this information is complete or accurate and it should not be relied upon as such. All opinions expressed herein are subject to change without notice. This information is prepared for general information only. It does not have regard to the specific investment objectives, financial situation and the particular needs of any specific person who may receive this report. You should seek financial advice regarding the appropriateness of investing in any security or investment strategy discussed or recommended in this report and should understand that statements regarding future prospects may not be realized. You should note that security values may fluctuate and that each security's price or value may rise or fall. Accordingly, investors may receive back less than originally invested. Investing in any security involves certain systematic risks including, but not limited to, market risk, interest-rate risk, inflation risk, and event risk. These risks are in addition to any unsystematic risks associated with particular investment styles or strategies.

The articles and opinions expressed in this newsletter were gathered from a variety of sources, but are reviewed by Ballentine Capital Advisors prior to its dissemination. All sources are believed to be reliable but do not constitute specific investment advice. In all cases, please contact your investment professional before making any investment choices.
Securities through Triad Advisors, LLC, Member FINRA/SIPC. Advisory services through Ballentine Capital Advisors, Inc. Triad Advisors and Ballentine Capital Advisors are not affiliated entities.

i https://turnberrycc.com/10-best-golf-swing-tips-ever/
ii https://www.delish.com/cooking/recipe-ideas/a19664658/best-turkey-burger-recipe/
iii https://www.prnewswire.com/news-releases/survey-reveals-itchy-skin-ranks-among-americans-top-winter-troubles-300773073.html