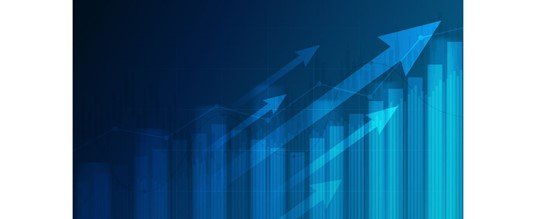 Looking back at 2020, it's safe to say that the stock market has once again defied all expectations. In March, like a boxer stepping into a haymaker, the S&P 500 tumbled 34% from its February peak, appearing to be down for the count.1

But, like Rocky Balboa, over the next nine months it climbed back onto its feet to finish the year up.

At first glance this performance seems completely at odds with the economic environment. It's been said that markets hate uncertainty. And 2020 had plenty of it: a deadly global pandemic, widespread protests, and a bitterly contested election. These were in addition to our usual long-term challenges like housing affordability, and the economic and social disruption caused by technology.

Seeing this situation, the majority of people, when asked about which way the economy was heading, had little to be enthused about. In November Gallup reported that 55% of Americans thought economic conditions were getting worse.2

So why did the market defy all conventional wisdom?

Writing for The New York Times, senior economics correspondent Neil Irwin examined the economic data and identified three major factor as responsible for this unlikely performance.3

Personal income increased. According to a U.S. Bureau of Economic Analysis report on monthly income and spending, salaries as a whole fell only 0.5% for the year. This was due to factors like the special unemployment and stimulus payments and the fact that job losses were disproportionally higher among lower wage earners.

Spending decreased. Thanks largely to a huge drop in spending on services, total household outlays were down $535 billion compared to the year before. And where did all that money go?

Personal Saving skyrocketed. According to Irwin, the combination of healthy personal income and falling spending sent savings rates through the roof. From March through November personal savings was $1.56 trillion higher than in 2019, a rise of 173%. People held onto some of that money as cash. They put some of it in the bank, where deposits are up by 19%. And they invested a portion of it in the market. When more people are trying to buy something, the price tends to go up.

Of course, there's no guarantee the market will continue its unexpected rise. In fact, we can safely say that 2021 will most likely have its share of corrections. But since there's no way to predict when or how extensive these will be, the prudent investor will continue to use a broadly diverse strategy tailored by us to fit your specific situation.

Have a good weekend!
Source: Efficient Advisors
---
Golf Tip of the Week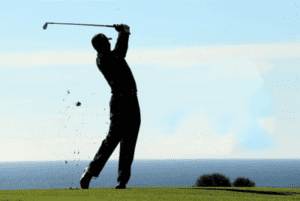 Get Golf Fit, and Play Better
The true motor of your golf motion is your body. If that motor is not in a sound working order (strength and flexibility), I wouldn't bank on additional yardage. Let's all start 2021 off the right way. Let's get fit. Live fit, golf fit! Let's lose those pounds that are slowing down our rotational skill and, of course, not good for our general health. Let's get toned. Let's work on our core, legs, hands, wrists, and forearms. Let's get more cardio fit. Let's increase our general stamina/ endurance. Let's just plan feel better about ourselves.
I promise: If you present me a sound golf machine, we can program it to hit longer, crisper golf shots.
Tip adapted from GolfTipsMag.comi
---
Recipe of the Week
Homemade Blueberry Sauce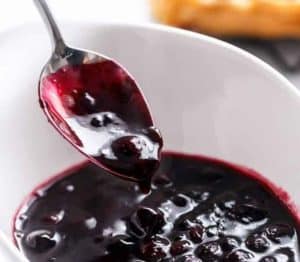 8 servings

INGREDIENTS
2 cups frozen (or fresh) blueberries
1/3 cup water
1/4 cup granulated sugar (white or coconut is fine — a natural granulated sweetener may be used that measures 1:1 with sugar)
2 tablespoons lemon juice (or orange juice)
1 1/2 tablespoons cornstarch (corn flour) mixed with 2 tablespoons water
INSTRUCTIONS
Combine the blueberries, water, sugar, lemon juice and water in a small-sized saucepan over medium-high heat. Bring to a boil; lower heat and gently simmer.
Combine the cornstarch with the extra water until dissolved and stir it into the blueberries. Continue to simmer while stirring occasionally, until the sauce begins to thicken and coats the back of a metal spoon.

Recipe adapted from Cafedelites.comii
---
Health Tip of the Week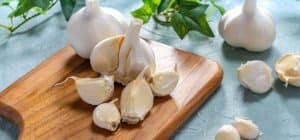 Maximize the Health Benefits of Garlic
Garlic is not only a great flavor to use when cooking—it also has a host of health benefits. From helping to treat high blood pressure to calming earaches and more, studies show that garlic can do a lot more for you than just making your next batch of pesto more delicious. Most of garlic's health benefits are due to the compound allicin, which activates once crushed and is garlic's defense mechanism to being "attacked." To make sure you maximize the health benefits, let your crushed or chopped garlic sit out for at least 10 minutes before cooking with it.
Tip adapted from healthline.comiii
Copyright (C) 2021. Ballentine Capital Advisors. All rights reserved.
Our mailing address is:
Ballentine Capital Advisors
15 Halton Green Way
Greenville, SC 29607
unsubscribe from this list update subscription preferences
Sources:
1. https://go.efficientadvisors.com/e/91522/ck-market-year-in-review-2020-/6tkyhf/1083144092?h=RO-mfQDPVF69A_1fo4ZzWL-yLt0o2wZVgFND4oLrSOU
​​​​​​2. https://go.efficientadvisors.com/e/91522/in-negative-slightly-less-aspx/6tkyhh/1083144092?h=RO-mfQDPVF69A_1fo4ZzWL-yLt0o2wZVgFND4oLrSOU
3. https://go.efficientadvisors.com/e/91522/t-why-markets-boomed-2020-html/6tkyhk/1083144092?h=RO-mfQDPVF69A_1fo4ZzWL-yLt0o2wZVgFND4oLrSOU
Disclosure:
The views expressed herein are exclusively those of Efficient Advisors, LLC ('EA'), and are not meant as investment advice and are subject to change. All charts and graphs are presented for informational and analytical purposes only. No chart or graph is intended to be used as a guide to investing. EA portfolios may contain specific securities that have been mentioned herein. EA makes no claim as to the suitability of these securities. Past performance is not a guarantee of future performance. Information contained herein is derived from sources we believe to be reliable, however, we do not represent that this information is complete or accurate and it should not be relied upon as such. All opinions expressed herein are subject to change without notice. This information is prepared for general information only. It does not have regard to the specific investment objectives, financial situation and the particular needs of any specific person who may receive this report. You should seek financial advice regarding the appropriateness of investing in any security or investment strategy discussed or recommended in this report and should understand that statements regarding future prospects may not be realized. You should note that security values may fluctuate and that each security's price or value may rise or fall. Accordingly, investors may receive back less than originally invested. Investing in any security involves certain systematic risks including, but not limited to, market risk, interest-rate risk, inflation risk, and event risk. These risks are in addition to any unsystematic risks associated with particular investment styles or strategies.

The articles and opinions expressed in this newsletter were gathered from a variety of sources but are reviewed by Ballentine Capital Advisors prior to its dissemination. All sources are believed to be reliable but do not constitute specific investment advice. In all cases, please contact your investment professional before making any investment choices.
Securities through Triad Advisors, LLC, Member FINRA/SIPC. Advisory services through Ballentine Capital Advisors, Inc. Triad Advisors and Ballentine Capital Advisors are not affiliated entities.
---
i https://www.golftipsmag.com/instruction/fitness/get-golf-fit-for-2020-and-play-better/
ii https://cafedelites.com/blueberry-sauce-recipe/
iii https://www.webmd.com/food-recipes/features/ways-cook-garlic#1