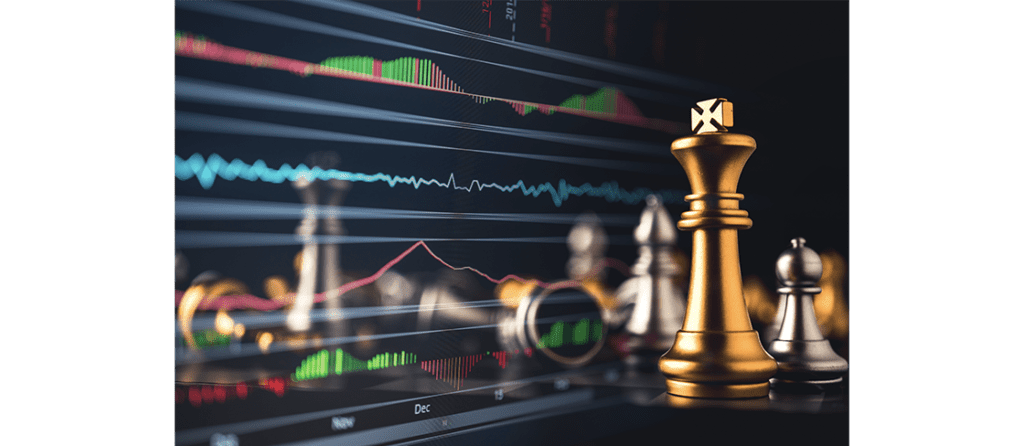 In 1972 the Miami Dolphins had a remarkable run of success. Led by coach Don Shula the team won all 14 of their regular season games and all 3 of their NFL playoff games, including Super Bowl VII.1

The "Perfect Season" is a feat that's never been repeated, though the New England Patriots came close in 2007.

But let's say that a hypothetical friend of yours becomes an NFL coach and one day confides in you that he has a foolproof plan for going undefeated and winning the Super Bowl. Intrigued, you ask how he can be so sure.

He replies, "I have Don Shula's playbook from 1972."

You don't have to know anything about football to see right away that this isn't going to work. For example, any team you go up against has already seen these kinds of plays and has years of experience defending against them. In fact, Don Shula's playbook didn't even work all the time for Don Shula. He lost the second game of the 1973 season.

While it's obvious that simply repeating a successful formula from the past will not result in future wins in sports, many people still believe that this strategy will work for investing.

You'll find evidence that investors are expected to believe an impressive track record should be enough to predict the future simply by observing paid subscription financial newsletters. This thriving industry of forecasters claims (or at least implies) that they will give you strategies for beating the market. One example says that their ability to pick hedge funds allowed them to beat the market by 55%. And if that wasn't convincing enough, their investment strategist has a PhD.

But if you read all the way down their sales copy to their disclaimers, you see this relevant piece of information: "Our strategy outperformed the market in the past and in our backtests. However, this doesn't guarantee that it will outperform the market in the future and on a consistent basis. Professional investors know there aren't any stock picking strategies that can beat the market consistently." (Emphasis added.) 2

So basically they're selling you the equivalent of Don Shula's 1972 playbook—an interesting artifact authored by brilliant people, but not a recipe for reliable future success.

As we've said before, the prices in the market almost instantaneously take into account all available and assumed information. So buying stocks that are somehow "grossly mispriced" is rare. Doing so consistently is nearly impossible.

Because saving for retirement is a long-term objective, you need a strategy that's designed to work over decades, one that takes into account the unpredictable nature of the market. We can explain how a diversified portfolio with prudent adjustments and a commitment over time can help give you the best opportunity for achieving your long-term objectives.

Have a great weekend!




Source: Efficient Advisors
---
Golf Tip of the Week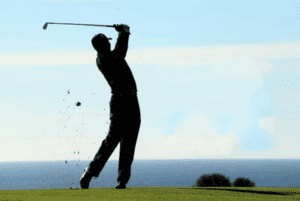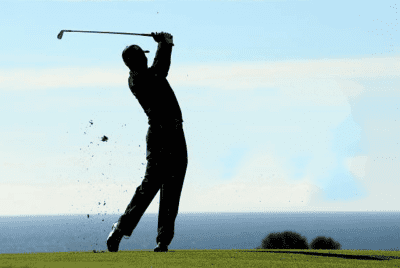 Conquer the Uphill Lie

Uphill shots can be tough because they demand extra control and balance of the clubface as you fight gravity. Playing uphill increases the "effective loft" of the club, giving the ball a steeper, shorter flight; consider choosing one club more than you normally would. Set up to the ball by keeping your shoulders square and parallel and putting more weight on your back foot.

To encourage the efficient transfer of weight through the shot, shift your front foot outward slightly. Take several practice swings, playing the ball as you normally would in your stance, making small adjustments in your foot placement and movement until you're ready.

Tip adapted from GolfTipsMag.comi
---
Recipe of the Week
Easy Soft Dinner Rolls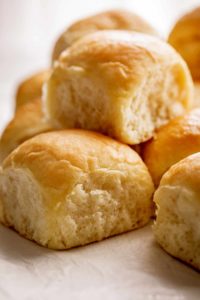 [15 rolls]

Ingredients:
1 tablespoon rapid-rise yeast
3 tablespoons white granulated sugar, divided*
1/2 cup warm water, (110-115˚F)
1 cup milk
1/4 cup butter, melted
1 1/2 teaspoons salt
4 cups bread flour, (or all-purpose flour), plus about 1/4 cup extra for dusting your work surface
2 tablespoons melted butter, for brushing baked rolls
Instructions:
Heat oven to 200°F (if using your oven to proof the dough).
Mix the yeast, 1 tablespoon of sugar and warm water in a large bowl. Let sit for 7-10 minutes until foamy and frothed.
While yeast is activating, combine the milk and butter in a 2-cup capacity microwave safe jug. Microwave on high for about 40-50 seconds, or until butter has half melted and milk is luke warm. Stir in remaining sugar and salt. Give it a light mix until the
butter completely melts through the milk, and the sugar dissolves. Add to the yeast in the bowl.
Add in 2 cups of flour, giving it a light mix to combine with a wooden spoon, then add in the remaining 2 cups of flour. Mix until starting to pull away from the walls of the bowl (about 1-2 minutes). Turn out on a lightly floured work surface and use the
extra 1/4 cup of flour in tablespoon increments to knead until smooth, elastic and slightly sticky (about 4-5 minutes kneading). (Lightly oil your hands if the dough gets too sticky.)
Transfer dough back into the bowl. Cover with a warm damp towel.
a. TURN OVEN OFF and transfer bowl of dough to the warm oven, leaving the door ajar for the first 10-15 minutes or so.
b. After 15 minutes, close oven door and allow the dough to double in size (another 45 minutes).
Scrape dough onto a lightly floured work surface or kitchen bench, knead lightly for about 30-40 seconds if needed to bring the dough together, and mold into a loaf shape. Cut in half, then cut both halves into 6 equal pieces (you should now have 12
equal pieces all together).
Working one by one, lightly flatten each piece of dough in the palm of your hands, then bring up all sides to form a peak on top (like a tent shape), and pinch and seal this peak. Flip it over and you should have a smooth top! Ensure there are no cracks. If there are, turn the roll upside down again and smooth the cracks out towards the peak you just made, pinching the seal again, and flip over to double check the top is smooth. (Use a light dusting of flour in your hands to prevent sticking if you need to.)
Arrange rolls, smooth side up into a lightly greased 9×13-inch baking pan or dish (you can line your pan or dish with parchment paper if you wish).
a. Preheat oven to 375˚F (or 350°F for fan forced ovens).
Lightly spray rolls with cooking oil spray, cover with plastic wrap and let rise again until just about doubled in size, (about 30 minutes).
Bake in a preheated oven for 20-25 minutes, or until rolls are golden browned. (Check them after 18 minutes to make sure they are ok.)
Lightly brush with a little extra melted butter, and transfer to a cooling rack.
Recipe adapted from Cafedelites.comii
---
Health Tip of the Week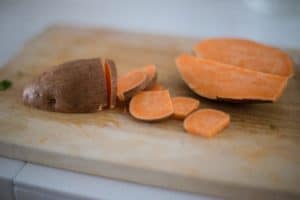 Eat These Foods to Beat Wrinkles

Wrinkles naturally form as the skin loses elasticity or gets damaged by the sun. Adding these foods to your diet can help ward off wrinkles and protect against skin damage.
Sweet potatoes are loaded with beta-carotene, Vitamin A, copper, and Vitamin C, shown to protect the skin and boost collagen production.
Flaxseeds contain important Omega-3 fatty acids that help fill out your skin by attracting water molecules.
Pomegranates contain several anti-oxidants that can help protect the skin and potentially reduce the risk of skin cancer.
Tip adapted from AARPiii
---
Copyright (C) 2020. Ballentine Capital Advisors. All rights reserved.

Our mailing address is:
Ballentine Capital Advisors
23 Buena Vista Way, Suite B
Greenville, SC 29615
unsubscribe from this list   update subscription preferences 
Sources:
https://go.efficientadvisors.com/e/91522/iki-1972-Miami-Dolphinsseason/6n7qzk/960237518?h=R0oWmcZMtzvZOLOQ2yKmRgi46n3fWejNIjNT371pDlw
https://go.efficientadvisors.com/e/91522/premium-newslettersquarterly/6n7qzm/960237518?h=R0oWmcZMtzvZOLOQ2yKmRgi46n3fWejNIjNT371pDlw
Disclosure:
The views expressed herein are exclusively those of Efficient Advisors, LLC ('EA'), and are not meant as investment advice and are subject to change. All charts and graphs are presented for informational and analytical purposes only. No chart or graph is intended to be used as a guide to investing. EA portfolios may contain specific securities that have been mentioned herein. EA makes no claim as to the suitability of these securities. Past performance is not a guarantee of future performance. Information contained herein is derived from sources we believe to be reliable, however, we do not represent that this information is complete or accurate and it should not be relied upon as such. All opinions expressed herein are subject to change without notice. This information is prepared for general information only. It does not have regard to the specific investment objectives, financial situation and the particular needs of any specific person who may receive this report. You should seek financial advice regarding the appropriateness of investing in any security or investment strategy discussed or recommended in this report and should understand that statements regarding future prospects may not be realized. You should note that security values may fluctuate and that each security's price or value may rise or fall.
Accordingly, investors may receive back less than originally invested. Investing in any security involves certain systematic risks including, but not limited to, market risk, interest-rate risk, inflation risk, and event risk. These risks are in addition to any unsystematic risks associated with particular investment styles or strategies.

The articles and opinions expressed in this newsletter were gathered from a variety of sources, but are reviewed by Ballentine Capital Advisors prior to its dissemination. All sources are believed to be reliable but do not constitute specific investment advice. In all cases, please contact your investment professional before making any investment choices.

Securities through Triad Advisors, LLC, Member FINRA/SIPC. Advisory services through Ballentine Capital Advisors, Inc. Triad Advisors and Ballentine Capital Advisors are not affiliated entities.
---
i https://www.golftipsmag.com/component/zine/article/48-hill-rides.html#.VAwVlWSSxsI
ii https://cafedelites.com/easy-soft-dinner-rolls/
iii https://www.aarp.org/health/healthy-living/info-05-2013/foods-to-protect-summer-skin-photos.html?intcmp=AE-HEA-RELBOX#slide6