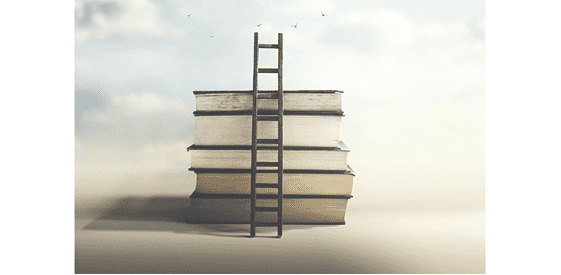 There's a scene in the film Annie Hall where the characters played by Woody Allen and Diane Keaton are standing in line for movie tickets. Behind them a man is loudly pontificating on the shortcomings of several famous filmmakers. Allen's character finds this extremely irritating.
When the know-it-all begins expounding his deep understanding of well-known media philosopher Marshall McLuhan, Allen's character walks across the lobby and returns with the real-life McLuhan. In one of the most satisfying put-downs on film, the philosopher looks at the self-proclaimed expert and says, "You know nothing of my work."
We've all been around people who enjoy talking at length about things they know little or nothing about. In fact, like the McLuhan expert, it seems the less a person knows the more confidence they have in stating their opinion.
Social psychologists David Dunning and Justin Kruger studied this tendency and found that it's a measurable phenomenon.1 Their experiments verified what we've all suspected. A person who knows a little bit on a subject may genuinely feel that they fully understand it. But the more they learn the more they realize the limits of their knowledge. Eventually, if they become a true expert, their confidence on the topic will begin to rise.
As an investor, it's important to be aware of the Dunning-Kruger phenomenon. People who don't really have an extensive knowledge of a subject matter can seem very convincing. After hearing a few of their proofs, it's easy to start wondering if they really have "cracked the code" or figured out how to "beat the market."
On the other hand, investing professionals with decades of experience have seen how people who say they can reliably predict the market have actually just gotten lucky once or twice. And over the long-term (the time period needed for measuring meaningful statistics) their systems are no match for the market's randomness.
However, it's also important to remember that we are all susceptible to the Dunning-Kruger phenomenon. A little knowledge can give any of us unfounded self-confidence.
We can help you plan in a way that takes into account the uncertainty of the market, and then hold you accountable to stick with your plan.
Have a great weekend!
Source: Efficient Advisors
---
Golf Tip of the Week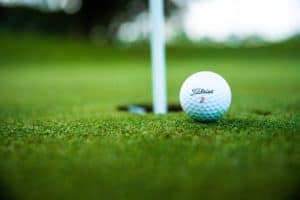 Keep Your Tempo Consistent
Professional golfers know that keeping a consistent swing tempo is key to hitting consistent shots. Some golfers have a faster tempo than others; but, regardless of club length, the time it takes to swing a club from beginning to end should remain the same.
Many amateur golfers fall into the habit of increasing the speed of their swing to hit longer shots. However, speed and distance come from longer club length, not swing tempo. If you fall into the habit of changing your speed with each club, you won't be able to hit consistently. To test your consistency and practice a steady tempo, try several practice swings with a mid-ranged club, like a 5- or 6-iron. Focus on swinging smoothly and finishing with good form. Tee up to a ball and try a practice shot with the same tempo. Then try a shot with a range of clubs to see if your pace remains consistent.
Tip adapted from Golf Tips Magi
---
Recipe of the Week
Double Chocolate Chunk Muffins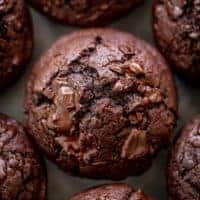 [12 muffins]
Ingredients:
2 cups flour, all purpose or plain
3/4 cup unsweetened cocoa powder, or dutch process for richer muffins
3/4 cup light brown sugar, packed
3/4 cup white granulated sugar
3 teaspoons baking powder
1/2 teaspoon baking soda
1/2 teaspoon salt
8 oz semi-sweet, dark or milk chocolate, roughly chopped and divided
2/3 cup cooking oil
2 large eggs, at room temperature
3/4 cup sour cream
3/4 cup buttermilk
1 tablespoon pure vanilla extract
Directions:
Preheat oven to 425ºF. Lightly grease a standard 12-cup muffin pan with butter or cooking oil spray.
In a large bowl, whisk together flour, cocoa powder, white sugar, brown sugar, baking powder, baking soda, and salt. Stir in 3/4 of the chocolate chunks and coat in the dry mixture so they don't sink to the bottom while baking.
Make a well in the middle and add in oil, eggs, sour cream, buttermilk and vanilla. Whisk the wet ingredients vigorously first, then use a wooden spoon to fold the wet mixture into the dry ingredients, until some of the bigger lumps have been smoothed out. The batter will be thick.
Spoon the batter evenly into the prepared muffin cups just over 3/4 full (give the tops room to rise). Top with the remaining chocolate chunks.
Bake muffins in the hot oven for about 8 minutes at 425°F, until muffins have puffed up slightly above muffin tray. Then reduce oven heat to 350ºF. Do NOT open oven when reducing temperature. Bake for a further 10-12 minutes or until a toothpick inserted in the center of one comes out clean. The tops should be firm to the touch.
Let muffins cool slightly in the pan (about 10 minutes) then transfer to a wire rack to cool completely.
Recipe adapted from CafeDelites.comii
---
Health Tip of the Week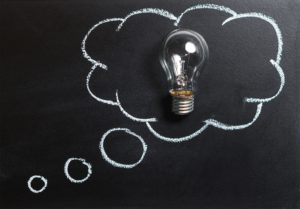 Simple Memory Boosters
Age, stress, distractions, and lack of attention make it easier to misplace items, forget names and important details. Here are some simple tricks to help you forge stronger mental connections and boost your memory:
Remember names by focusing on a new acquaintance's name and making a mental connection between their name and a physical attribute or visual image, e.g. "Tall Paul," or "Golfer Mary."
If you often stress about remembering to turn the stove off or lock the car door, create a routine in which you complete the action and then consciously tell yourself that you did it. For example, say to yourself, "I'm locking the car doors right now." Each time you do it, you'll create a stronger mental connection.
Remember where you parked the car by paying attention to what section you're in and developing a strong memory of it by repeating the name aloud and creating a visual connection. For example, section 4F could become four fish swimming in a circle.
Tip adapted from AARPiii
---
Copyright (C) 2020. Ballentine Capital Advisors. All rights reserved.
Our mailing address is:  
Ballentine Capital Advisors
23 Buena Vista Way, Suite B
Greenville, SC 29615
unsubscribe from this list update subscription preferences
Sources:
1. https://go.efficientadvisors.com/e/91522/-dunning-kruger-effect-4160740/6ltxr6/932255957?h=eXVBl2eqBaiAZDk13Rq7K2aYl4tbI7DXxB5pFHZnbB8
Disclosure:
The views expressed herein are exclusively those of Efficient Advisors, LLC ('EA'), and are not meant as investment advice and are subject to change. All charts and graphs are presented for informational and analytical purposes only. No chart or graph is intended to be used as a guide to investing. EA portfolios may contain specific securities that have been mentioned herein. EA makes no claim as to the suitability of these securities. Past performance is not a guarantee of future performance. Information contained herein is derived from sources we believe to be reliable, however, we do not represent that this information is complete or accurate and it should not be relied upon as such. All opinions expressed herein are subject to change without notice. This information is prepared for general information only. It does not have regard to the specific investment objectives, financial situation and the particular needs of any specific person who may receive this report. You should seek financial advice regarding the appropriateness of investing in any security or investment strategy discussed or recommended in this report and should understand that statements regarding future prospects may not be realized. You should note that security values may fluctuate and that each security's price or value may rise or fall. Accordingly, investors may receive back less than originally invested. Investing in any security involves certain systematic risks including, but not limited to, market risk, interest-rate risk, inflation risk, and event risk. These risks are in addition to any unsystematic risks associated with particular investment styles or strategies.
The articles and opinions expressed in this newsletter were gathered from a variety of sources, but are reviewed by Ballentine Capital Advisors prior to its dissemination. All sources are believed to be reliable but do not constitute specific investment advice. In all cases, please contact your investment professional before making any investment choices.
Securities through Triad Advisors, LLC, Member FINRA/SIPC. Advisory services through Ballentine Capital Advisors, Inc. Triad Advisors and Ballentine Capital Advisors are not affiliated entities.
---
i https://www.golftipsmag.com/component/zine/article/96-dont-confuse-fast-with-long.html#.VCaJtymSxt8
ii https://cafedelites.com/double-chocolate-chunk-muffins/
iii https://stayingsharp.aarp.org/art/discover/16/remember-everyday.html?intcmp=RDRCT-MEM-SSS-BRN-ART-GEN-052716#slide7