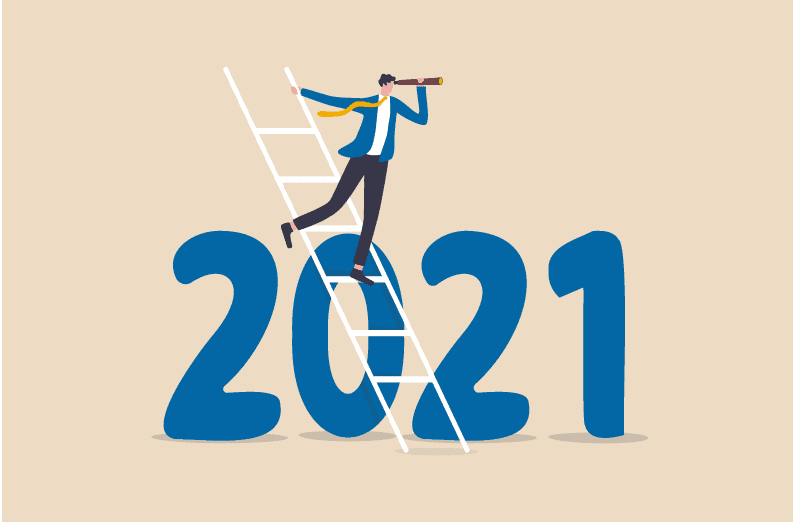 To say that 2020 was a year of surprises is an understatement. Could anybody have predicted the pandemic, historic wildfires, political turmoil, massive demonstrations, and the stock market roller coaster—all happening in the same 12 months?
Obviously, some people thought some of these things could happen. But if we could predict the future with any accuracy, we could have prevented several major crises. Or at least sold our Hollywood studio stocks and bought shares in face mask manufacturers.
Because there is a huge demand for forecasts, there will always be futurists willing to take the risk of publishing their far-reaching predictions. Of course, the "risk" forecasters take is rarely that great. Most of them are never held to account for getting it wrong.
Near the end of 2019 USA Today ran a feature where they looked at 20 long-term predictions for 2020. Some made as far back as the 1960s.1
As is typical with this kind of forecast, a good portion of the predictions were too optimistic about technological breakthroughs, like having anti-gravity technology, landing a man on Mars, and achieving an average life expectancy of 100.
Some were completely wrong in the way they extrapolated then-existing trends. They predicted things like nuclear energy replacing natural gas, China being on the path to democracy, and paper books all but disappearing.
The ones that were the closest to being correct were also extrapolations, but with better guesses about their development: Self-driving cars (now being tested). Voice-activated digital assistants (Alexa and Siri are close). Health monitors built into computerized watches (millions are wearing them). And our every move being tracked and stored in a database (several of the most popular smartphone apps do this).
One prediction they listed was so boldly specific and so accurate in its fulfilment, it might qualify as prophecy. In 1997 The Independent predicted that in 23 years Boris Johnson would become a member of the British cabinet and renegotiate the UK's membership in the EU to a much more independent status.
But correct guesses like this are rare.
Philosopher Karl Popper analyzed why even the most scientific predictions about the future are so consistently inaccurate. He found that it boils down to the unpredictability of human behavior. The unforeseen actions of one person can change the course of history. Popper concluded that while the study of history can reveal trends, there's no guarantee these trends will continue. Just like we saw above.2
So we're pretty safe in predicting that 2021 will be full of the unexpected—both good and bad—for all of us. There's just no way to know with certainty what might happen. But what we can determine ahead of time is how we will respond. We can cultivate the personal resilience and financial discipline to meet unforeseen challenges with determination and prudence.
We wish you a happy New Year and a rewarding 2021.
Source: Efficient Advisors
---
Golf Tip of the Week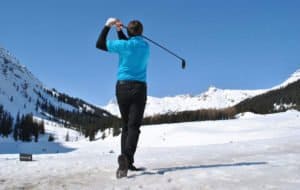 Great Tip for Winter Golf Practice
I think the "off season" is the best time to make swing changes. Practicing indoors allows you to focus on making a correct motion and takes away ball flight, which is the biggest hindrance to making changes.
Something as simple as making 20 swings a day and then watching yourself swing correctly via video another 20 times can pay dividends. It's a simple and time efficient way to change. It can also be done with practice swings if the person doesn't have the room or equipment to hit balls indoors and I've even had adults use junior clubs where space is an issue.
Tip adapted from GolfTipsMag.comi
---
Recipe of the Week
Tender Pot Roast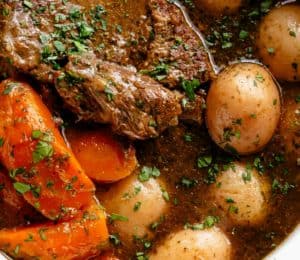 [10 servings]
Ingredients:
1 tablespoon olive oil
4 pounds (2 kg) chuck roast or blade roast, boneless and trimmed of excess fat
2 yellow onions chopped
8 cloves garlic smashed with the back of a spoon (or 2 tablespoons minced garlic)
1 pound (500 grams) baby potatoes, white or Yukon gold, (you may need to halve them if they are too large)
4 large carrots, cut into 2-inch pieces
2 stalks celery, cut into 1-inch pieces
1/4 cup balsamic vinegar
2 tablespoons Dijon mustard
1 tablespoon brown sugar
2 teaspoons dried thyme
2 teaspoons crushed bouillon
1 teaspoon salt, or to taste
1/2 teaspoon freshly ground black pepper, or to taste
1 cup reduced-sodium beef broth
2 tablespoons plain flour (optional — for a thick gravy)
2 tablespoons fresh chopped parsley, to serve
Instructions:
SLOW COOKER:
Heat oil in a large skillet or pan over high heat. Season roast with a good amount of salt and pepper. Sear on all sides until browned (about 5-6 minutes each side). Transfer roast to the bowl of a 6-quart slow cooker.
Add the onions, garlic, potatoes, carrots, celery, balsamic, mustard, brown sugar, thyme and bouillon. Season with salt and pepper to taste. Mix the stock together with the flour and pour into the slow cooker bowl (don't worry about any lumps, they will cook out).
Cook on low setting for 8 hours, or until meat is tender and falling apart and the vegetables are soft.
Taste test and add any extra balsamic vinegar, brown sugar, salt or pepper, if needed.
Slice meat, garnish with parsley and drizzle with gravy.
Recipe adapted from Cafedelites.comii
---
Health Tip of the Week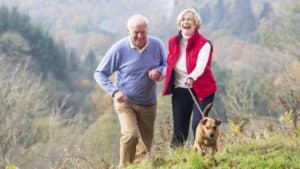 8 Great Reasons to Walk More
Ready to get walking again? Doing so can be crucial for your health, not to mention helping you to take off the weight you put on during stay-at-home restrictions. For a little extra motivation, here are eight reasons to get started with regular walking — whether you choose to do so with one of our indoor walking workouts or out in the fresh air.
Add years to your life.
Bolster your brain.
Trim those extra inches.
Save your vision.
Get a good night's sleep.
Chill out more easily.
Ward off depression.
Keep yourself moving for the long term.
Tip adapted from AARP.comiii
---
Copyright (C) 2021. Ballentine Capital Advisors. All rights reserved.
Our mailing address is:
Ballentine Capital Advisors
23 Buena Vista Way, Suite B
Greenville, SC 29615
unsubscribe from this list update subscription preferences
Sources:
1. https://go.efficientadvisors.com/e/91522/g-cars-mars-voting-2594825001-/6t7q5k/1070412890?h=FtOHlCXuyolakNsZqaRYapD8KqvtaG0BxIy05Xf7aIo
2. https://go.efficientadvisors.com/e/91522/iki-The-Poverty-of-Historicism/6t7q5m/1070412890?h=FtOHlCXuyolakNsZqaRYapD8KqvtaG0BxIy05Xf7aIo
Disclosure:
The views expressed herein are exclusively those of Efficient Advisors, LLC ('EA'), and are not meant as investment advice and are subject to change. All charts and graphs are presented for informational and analytical purposes only. No chart or graph is intended to be used as a guide to investing. EA portfolios may contain specific securities that have been mentioned herein. EA makes no claim as to the suitability of these securities. Past performance is not a guarantee of future performance. Information contained herein is derived from sources we believe to be reliable, however, we do not represent that this information is complete or accurate and it should not be relied upon as such. All opinions expressed herein are subject to change without notice. This information is prepared for general information only. It does not have regard to the specific investment objectives, financial situation and the particular needs of any specific person who may receive this report. You should seek financial advice regarding the appropriateness of investing in any security or investment strategy discussed or recommended in this report and should understand that statements regarding future prospects may not be realized. You should note that security values may fluctuate and that each security's price or value may rise or fall. Accordingly, investors may receive back less than originally invested. Investing in any security involves certain systematic risks including, but not limited to, market risk, interest-rate risk, inflation risk, and event risk. These risks are in addition to any unsystematic risks associated with particular investment styles or strategies.

The articles and opinions expressed in this newsletter were gathered from a variety of sources but are reviewed by Ballentine Capital Advisors prior to its dissemination. All sources are believed to be reliable but do not constitute specific investment advice. In all cases, please contact your investment professional before making any investment choices.
Securities through Triad Advisors, LLC, Member FINRA/SIPC. Advisory services through Ballentine Capital Advisors, Inc. Triad Advisors and Ballentine Capital Advisors are not affiliated entities.
---
[i] https://www.golftipsmag.com/instruction/instructors/great-tips-for-winter-golf-practice/
ii https://cafedelites.com/slow-cooked-balsamic-pot-roast/
iii https://www.aarp.org/health/healthy-living/info-2019/good-reasons-to-get-walking.html