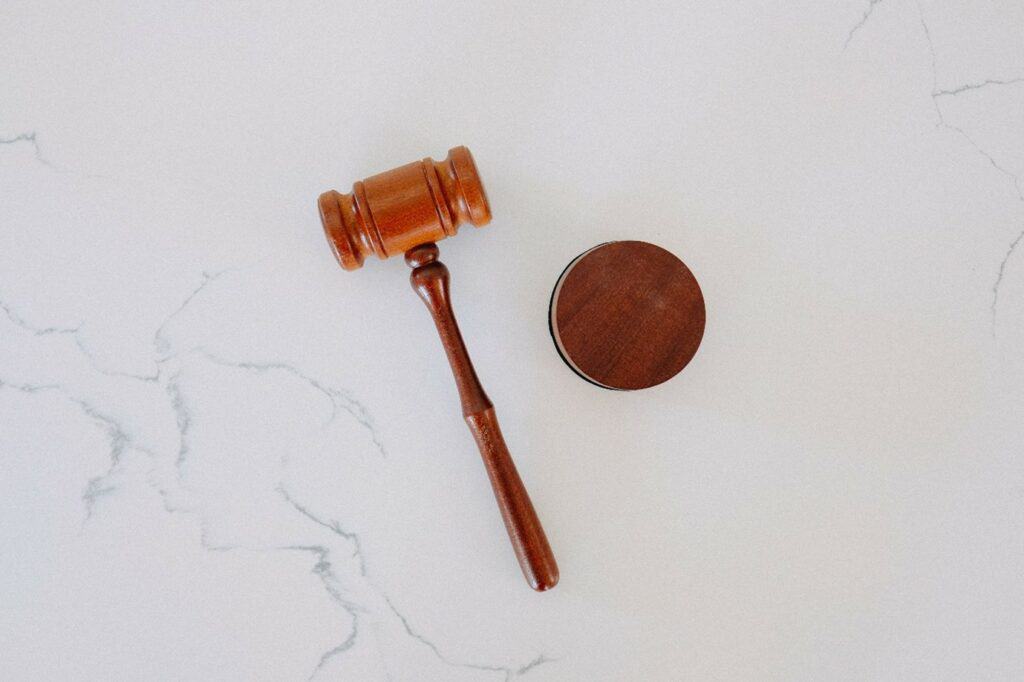 Introduction
Many people are confused about the probate process. They hear terms like "probate court," "intestate," and "testate" and wonder what they mean. Probate is a court-supervised legal process which transfers assets from a deceased person's estate to their beneficiaries or heirs. While it's something that some people will never have to deal with, it's still important that you understand the basics of probate in case you ever need to use them. It can be a complicated process, especially if there are multiple heirs and/or assets to be transferred.
Why should you avoid probate?
Probate can be expensive, time-consuming process that must be completed before any remaining assets can be distributed to the beneficiaries. Most states also impose fees on executors/personal representatives (the person responsible for administering estates) to complete all necessary paperwork and filings with local courts. These expenses can quickly eat up an estate's value, sometimes leaving nothing for the beneficiaries after all bills are paid and debts are settled.
Types of property subject to Probate
There are at least two types of property that are potentially subject to Probate: personal property and real estate. Personal property includes things like your furniture, jewelry, and other household items. Real estate is typically referred to as "real property" which simply means anything you own that has a physical location (i.e., land). Most personal assets will pass outside of probate because they don't need to go through the court system for distribution to beneficiaries. The most common exceptions are vehicles titled in the name of the deceased person and investments held by the decedent's name only (non-retirement).
To avoid probate, you can use a joint ownership, beneficiary designation, and/or transfer on death accounts for those assets that allow them.
Joint ownership
For example, if you have a bank account with another person as joint tenants with rights of survivorship, the money in that account will be automatically passed to the remaining owner upon death of the other party.
Beneficiary designation
If your IRA or 401(k) plan has beneficiary designations on it, then your named beneficiaries will receive the funds in these accounts when they're distributed upon your death.
Transfer on death accounts (TOD)
This type of account allows an individual to specify who gets paid if he or she passes away and allows the account to avoid probate if the form is added prior to death. Instead, the account passes on to the beneficiaries automatically upon death of the owner.
Trusts
Another way to avoid probate is to create a revocable living trust so that the assets pass directly to your named beneficiaries outside of probate. A revocable trust allows you to control the assets that are transferred into the trust and allows you to name beneficiaries for any property transferred into it. You can also name a successor trustee in case you become incapacitated and cannot manage your own affairs.
Creating a trust and naming yourself as trustee (the person who manages and controls the money) can also be an effective way to pass property on to the next generation. In this scenario, you place all your assets into the trust and upon passing they get distributed based on the trust documents. This can be an effective way to transfer assets that typically results in less paperwork and headache for the beneficiaries.
You are free to change the terms of your living trust, which makes this another great way of protecting yourself from probate down the road.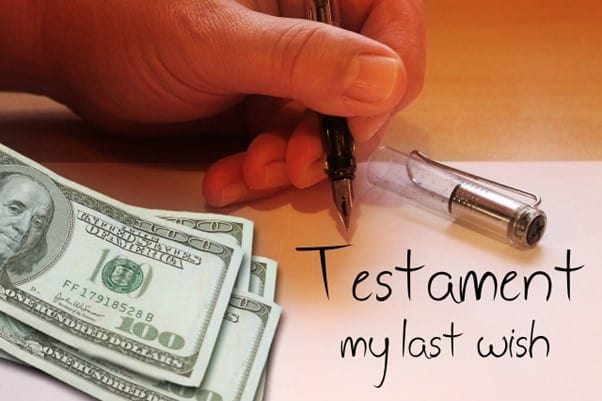 Giving away property to a beneficiary
You can sometimes avoid probate by giving away your property and titling it in certain ways. Please consult with your tax adviser before doing so since this may result in tax implications.
You can give away your property to anyone, even if they are not a family member. For example, if you want to make sure that someone gets your car after you die, then you can write them into the will as being the recipient of the car regardless of whether they are related to you.
Another option is titling property as joint ownership with another person such as a spouse or child. This ownership structure automatically transfers everything once both parties have passed away without any legal complications surrounding probate. Exercise caution with joint ownership because it allows the other party access to the funds or assets as if they were their own, regardless of who originally owned the property. This method may result in tax consequences so please consult with your tax adviser before doing this.
Conclusion
We hope that this article has given you a better understanding of what probate is and how to avoid it if possible. As part of our financial planning process, we have professional collaborations in place with CPAs, attorneys, as well as other professionals to help ensure that nothing in your financial life catches you by surprise.
Have a great weekend!




Source: The American Bar Association
---
Golf Tip of the Week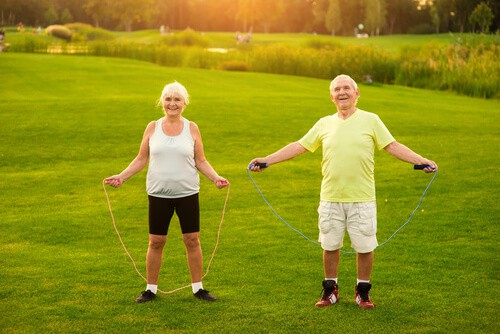 Boost Your Heart Rate (Seriously!) To Hole More Pressure Putts
In the practice green, it's hard to simulate the pressure you feel standing over a make-or-break putt—hands trembling, heart pounding out of your chest. That's because no matter what you do in practice to try to manufacture that type of pressure, you can't make your heartbeat as fast as it does in real time—until now. One day, I was with one of my former Korn Ferry Tour players, and he was running sprints around the practice green. I asked him why he was doing this, and he said it was to increase his heart rate so he could better simulate the feeling he had standing over a big putt. It made perfect sense. Over time, I've made a few modifications to this exercise, and I've found it to be a very effective way to practice under pressure. Here's how to make it work for you. —With Dave Allen
I found that sprinting around the green for 30 seconds was too exhausting for the majority of my students. When it came time to putt, they'd be practically bent over at the waist trying to catch their breath. So, I had them jump rope for 30 seconds instead, and then go putt. This was more than enough to push their heart rate above the normal 60 to 100 beats per minute—jumping rope has been known to raise one's heart rate two to three times faster than other exercises—without fatiguing them so much. Push-ups are also a very effective exercise.
I use this method with my better juniors and college players, but it's good for any level of player who's competing in tournaments and playing under pressure. After jumping rope for a half-minute, choose a putt between four and 12 feet. Hit three putts to that hole, then return to jumping rope and repeat again, choosing a different-length putt and hole. Repeat once more. Performing this drill as a circuit keeps you moving around so that your heart rate remains elevated.
Why four to 12 feet? Because these are the putts you expect to make under normal circumstances, which ratchets up the pressure even more. Try this exercise the next time you're on the practice green, and you'll be much better conditioned to handle the additional adrenaline you encounter under pressure, whether it's standing over a five-footer to win your weekend Nassau or an eight-footer to capture your club championship.




Tip adapted from golfdigest.comi
---
Recipe of the Week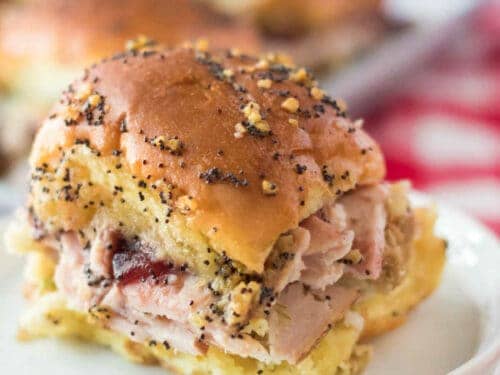 Leftover Thanksgiving Pull-Apart Sliders
12 servings
Ingredients
1 1/4 cups leftover gravy
2 cups (about 8 ounces) shredded leftover turkey
One 12-pack pull-apart dinner rolls
2 cups leftover stuffing
1/2 cup leftover cranberry sauce
1 heaping cup leftover mashed potatoes, warmed
6 slices provolone
1 tablespoon unsalted butter, melted
Flaky sea salt, for sprinkling
Instructions
Combine the gravy and turkey in a medium saucepan and set over medium heat. Cook, stirring occasionally, until the gravy is hot and bubbling, 3 to 5 minutes. Turn off the heat, cover and set aside.
Put a rack in the center of the oven and preheat the broiler.
Split the attached dinner rolls in half horizontally, keeping them attached. Put the top and bottom halves cut-side up on a baking sheet. Cover the bottom half with the stuffing. Broil until toasted, 1 to 3 minutes.
Preheat the oven to 400 degrees F.
Spread the cut side of the roll tops with cranberry sauce. Cover the stuffing with mashed potatoes, then use the back of a small spoon to make 12 wells (1 for each slider) in the potatoes. Spoon the turkey and gravy into the wells (it will spill over the wells, but this is okay) then cover with overlapping slices of provolone. Cover with the roll tops, then brush the tops with the melted butter. Sprinkle with flaky sea salt.
Bake until the bread is toasted, and the cheese is melted, 10 to 12 minutes. Serve immediately.



Recipe adapted from foodnetwork.comii
---
Health Tip of the Week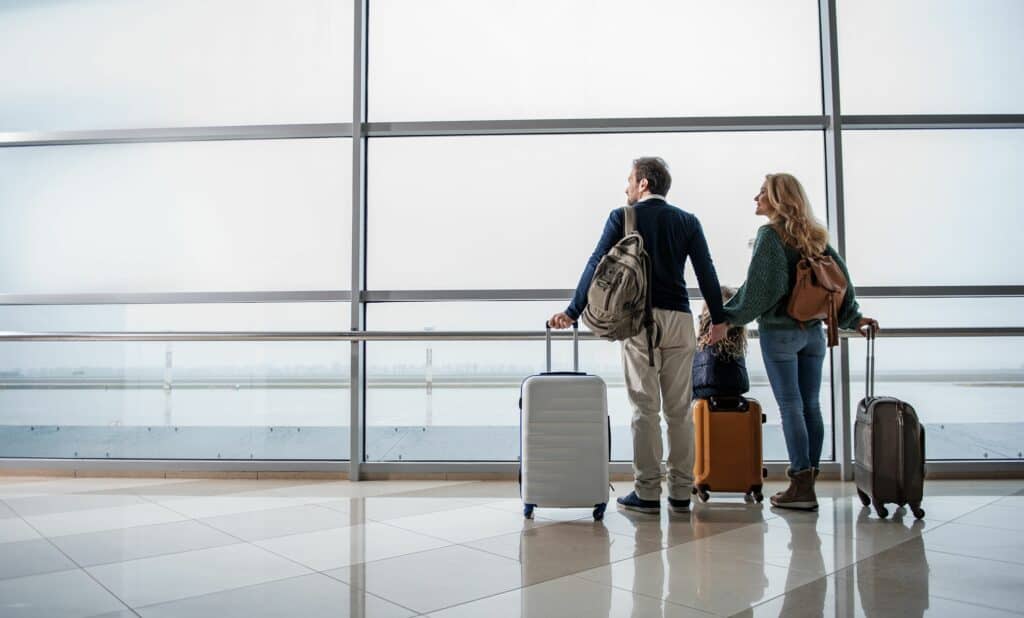 Holiday Travel: 10 Tips to Cut Stress
Cut Your Holiday Travel Stress
Being home for the holidays is part of the joy of the season. But for many of us, getting there is super-stressful. It's you — with gifts, luggage, and kids in tow — up against flight delays, crowded airports, and wintry roads. Here are 10 tips to help you escape the heartache and headache of holiday travel. We've focused mostly on air travel, but these principles can apply to any way you hit the road.
Book early
Set your travel plans as early as possible to get cheaper deals and more flexible schedules. Pick non-stop flights if you can. Early morning ones are less often delayed than later ones. Avoid traveling on the busiest dates — the day before Thanksgiving and the two days before and after Christmas and New Year's. Better yet, fly on the actual holidays and you're likely to face minimal crowds.
Let's get digital
Before you leave home, download plenty of entertainment to your tablet, e-reader, smartphone, laptop, or portable DVD player. The familiarity of a favorite show or video game fights boredom and stress. If ever there was a time to let your little ones zone out on cartoons for an hour or two, an unexpected delay on the road is it. Be sure to bring earphones that fit them, backup batteries, and chargers.
Allow lots of time
Leave the house an hour earlier than usual to beat delays. Imagine relaxing as you explore the airport or train station, versus hurtling down the terminal with bags in tow — it's an easy choice. Also, the earlier you've checked in, the less likely you are to be bumped off an overbooked flight. Plus, you get more time to eat or pick up food for the journey.
Travel light
Even if you're checking bags, consider shipping gifts and non-essentials ahead of time. You'll cut down luggage hassle and how much you have to drag around. Plus you can insure and track them better. You can even mail items already packed in a suitcase. Or buy presents online and toss some gift bags into your carry-on. Allow two to three weeks for shipping. If you must fly with gifts, keep them unwrapped in case security needs to examine your stuff.
Prepare for security
If you're flying, make sure you're organized before entering security. Put your change, keys, belts, phone, and jewelry in your carry-on instead of emptying pockets in line. If you're traveling with kids, use the family lane if one is available. Make sure your child knows what to expect. Any "lovies" or carry-on toys need to be screened, so be sure they know they'll have to hand it over. Kids under 12 can keep their shoes on.
Plan for delays
Prepare mentally to be delayed or rerouted. It'll help you take charge, minimize stress, and figure out Plan B. In case you're stuck overnight, carry snacks, extra clothes for everyone, and some small toy surprises to whip out as a diversion. Just in case, program your phone with numbers for airlines, rental cars, and friends or family in connecting flight towns.
Stay well-fed
An empty stomach makes for super-cranky travelers. And it's easier to beat boredom with some on-board noshing, especially for your pint-sized passengers. Since airlines are increasingly unreliable for keeping your tummy satisfied, stock up on healthy non-sticky snacks. Choose protein or high-fiber foods to keep you feeling fuller, like nuts, dried fruit, cheese, and hard-boiled eggs. Or, pick up your next meal after security before boarding.
Remember: Others are stressed too
Holiday travel is hectic for all involved. Take deep breaths, put a smile on your face, and stay positive. Getting away from everyday schedules and surroundings is especially tough on kids' stress. So include them in the trip planning and bring favorite small toys, books, and other familiar items. And remember that getting upset with airport personnel doesn't help as much as calm, kind words and an upbeat attitude.
Stay healthy
Being sick while away from home only worsens holiday stress. Winter travel raises the risk of colds and flu. Plan ahead by getting a flu shot or nasal flu vaccine. Wash your hands often and carry antibacterial hand gel to ward off germs. Dress in loose-fitting, tightly woven clothing layers to stay warm.
Conquer the roads
Get an early start to avoid the heaviest traffic. Try to make the drive fun. Involve the kids by singing and playing games. Stop often to stretch your legs, refocus, and give everyone some space. Bring plenty of snacks and water. Before leaving, have your car checked for brakes, battery, fluids, and tire pressure. Take a first-aid kit, flashlight, blankets, flares, jumper cables, and an ice scraper.




Tip adapted from webmd.comiii
---
Copyright (C) 2021. Ballentine Capital Advisors. All rights reserved.
Our mailing address is:
Ballentine Capital Advisors
15 Halton Green Way
Greenville, SC 29607
unsubscribe from this list update subscription preferences
Disclosure:
Ballentine Capital Advisors is a registered investment adviser. The advisory services of Ballentine Capital Advisors are not made available in any jurisdiction in which Ballentine Capital Advisors is not registered or is otherwise exempt from registration.
Please review Ballentine Capital Advisors Disclosure Brochure for a complete explanation of fees. Investing involves risks. Investments are not guaranteed and may lose value.
This material is prepared by Ballentine Capital Advisors for informational purposes only. It is not intended to serve as a substitute for personalized investment advice or as a recommendation or solicitation or any particular security, strategy, or investment product.
No representation is being made that any account will or is likely to achieve future profits or losses similar to those shown. You should not assume that investment decisions we make in the future will be profitable or equal the investment performance of the past. Past performance does not indicate future results.
Advisory services through Ballentine Capital Advisors, Inc.
i https://www.golfdigest.com/story/boost-your-heart-rate-hole-more-pressure-putts
ii https://www.foodnetwork.com/recipes/food-network-kitchen/leftover-thanksgiving-pull-apart-sliders-5419776
iii https://www.webmd.com/balance/ss/slideshow-holiday-travel-less-stressful
---