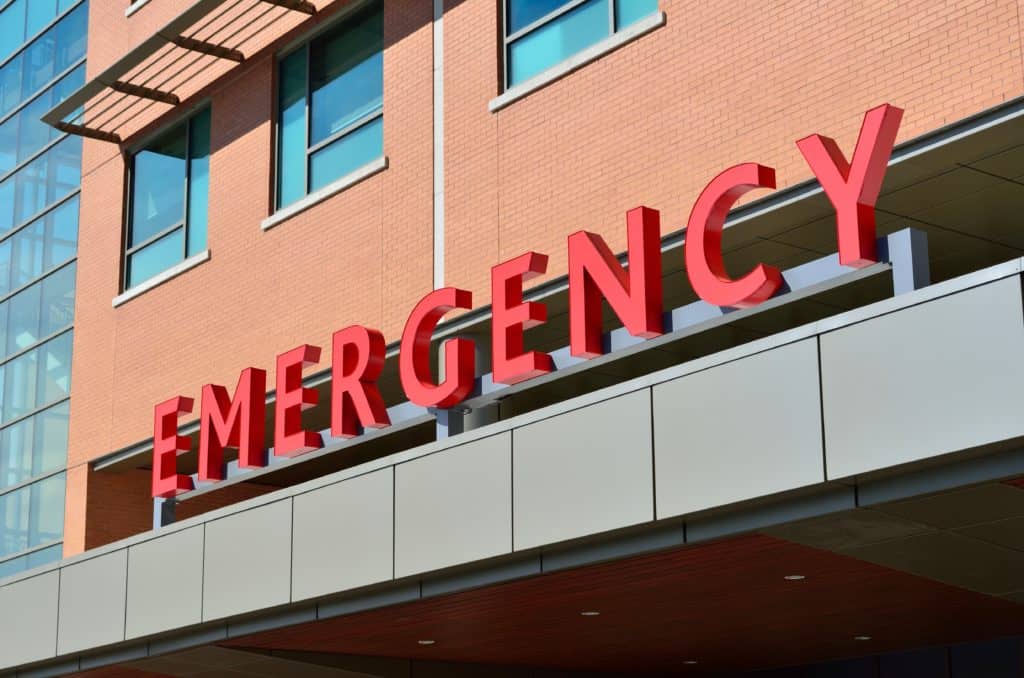 Serious, But Not A Reason To Panic
The rising number of new cases of the Wuhan coronavirus—as of 1/28/20, it had claimed at least 106 lives and infected over 4,515 people—and news of the disease's spread to other countries have gripped markets, just when the global economic slump appeared to be easing and trade policy risks were settling down. Like all health scares, this one is unpredictable, and investors are unlikely to relax until the risk is contained.

However, with the perspective of hindsight, it appears that past health scares, including SARS (2003), Swine flu (2009) and Ebola (2014), tend to follow a standard script for investors, the markets, and the economy. It includes:
The spread of the disease and rising death toll insert a sense of alarm among investors, and equity markets sell off.
Safe haven buying lifts Japanese yen and gold. Government bonds strengthen—the 10-year U.S. Treasury rate slid 10 basis points last week.
Commodity prices fall in anticipation of weaker global demand. Oil prices plunged 6% last week to six-week lows, while copper prices sustained a six-day losing streak.
People shop less and delay travel. Companies turn cautious and postpone investments.
However, as health care authorities work to contain the outbreak and the number of new cases falters, financial markets subsequently rally and the economy rebounds. After the three earlier viral outbreaks this century, U.S. equities quickly recovered.
It is tempting to take a cavalier view on the ramification from the Wuhan virus, yet it's worth acknowledging the threat of SARS and last time a severe epidemic had repercussions for global markets.

The SARS-panic of the early 2000s is a distant and unpleasant memory, but the historical context offers useful guidance in case the situation quickly and unfortunately devolves. Within the period from the initial report of the virus in late 2002, to the World Health Organization declaring the disease contained in Jul '03, there were several noteworthy market moves as investors assessed the potential fallout.

In the current situation, the key is the impact on confidence (both business and consumer), commodities, and the international flow of goods – as if the trade war wasn't enough.

From early Dec '02 to late-Apr '03 the Hang Seng declined nearly -20%, and the S&P 500 reached as far off as -17% – although eventually recovering as dip-buying appetite emerged (S&P 500 began the month of January 2003 trading at 992.54). SARS was hardly the only variable guiding trading, but surely added a tailwind to selling pressure.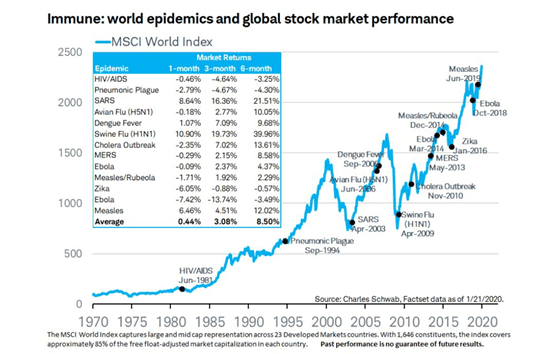 Investing Lesson From Past Epidemics: We Can't Foretell The Future
Whether we study SARS, swine flu, or Ebola, the lesson for investors remain the same: The market has no memory. Don't time the market! Don't try to figure out when to get in and when to get out—you'd have to be right twice. Instead, figure out how much of your portfolio you're comfortable investing in a diversified portfolio over the long-term so you can capture the up markets and ride out the down markets. We can help you make this determination, as well as prepare you to stay invested during times of uncertainty.

Sadly, "market experts" oftentimes are still trying to predict the future. You've probably heard the saying, "The definition of insanity is doing the same thing over and over again and expecting a different result." I've seen people make this same mistake for decades.

We'll never know when the best time to get into the market is because we can't predict the future. And if you think about it, that makes sense. If the market's doing its job, prices ought to be set at a level where you experience anxiety. It's unrealistic to think the market would ever offer an obvious time to "get in." If it did, there would be no risk and no reward.

So what should you do with the recent health hysteria? Keep in mind the most important investment lessons: Make sure to tune out financial entertainment (CNBC). Be a long-term investor in a broadly diversified portfolio. Reduce your anxiety by accepting the market's inevitable ups and downs.
Have a great weekend!
Source: Efficient Advisors
Golf Tip of the Week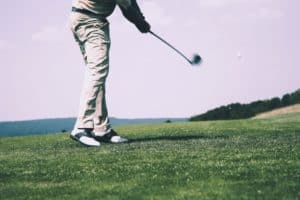 Handling a Sidehill Lie
Sidehill lies can pose a real challenge. Your stance, grip, and even your club selection may need to change in response.
When your feet are higher than the ball, grip toward the end of the club, put more of your weight on your heels, and flex your knees at address a little more than you ordinarily would. The ball tends to leak to the right from such lies, so if the shot allows, think about using a club with a bit less loft. The inverse applies when the ball is above your feet. You want more of your weight on your toes, you want to choke up on the grip slightly, you want to stand tall, and you may want a club with slightly more loft as the ball will be inclined to hook.
Tip adapted from Eagle Mountain Golf Clubi
Recipe of the Week
Oven-Cooked Corn on the Cob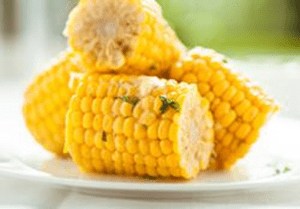 [4 servings]
Ingredients:
8 unhusked ears of corn
8 Tbsp. unsalted butter, softened at room temperature
2 pressed cloves garlic
½ tsp. dried thyme
Salt and pepper to taste
Directions:
Preheat oven to 350 F.
Place unhusked corn directly on oven rack.
Roast until tender, 40-45 minutes.
Combine butter, garlic, thyme, salt, and pepper in bowl. Mix until spreadable.
Remove and husk corn.
Spread 1 Tbsp. of butter mixture on each ear and serve.
Suggestions: sprinkle with favorite spices, parsley, or Parmesan cheese.
Recipe adapted from damndelicious.netii
Health Tip of the Week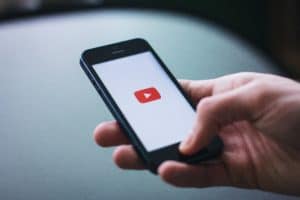 Stay Fit When You Stay Home
Most of us know we should exercise more. But between busy schedules, cold weather, and for half of us, pure "gymtimidation," getting to the local fitness center can be challenging. Before you throw in the proverbial gym towel, consider trying out these three cost-effective ways to stay fit without leaving home. Don't forget to make sure to discuss any medical concerns with your health care provider before beginning any fitness routine; this information is not a substitute for medical advice.
YouTube videos – From yoga to Pilates, walking to Zumba, and more, thousands of free fitness tutorials are available right at your fingertips.
Resistance bands – The tools typically cost around $15-20 for a set of three mini- or five regular-sized bands. They're compact and lightweight, making them easy to use, store, and even bring along while traveling.
Interval training – Try working out in multiple 10-minute sessions throughout the day. You'll counteract boredom and fire up your metabolism more frequently.
Staying fit doesn't necessitate a one-size-fits-all approach, so don't let skipping the gym intimidate you from reaching your fitness goals!
Tip adapted from StudyFinds.orgiii
Copyright (C) 2020. Ballentine Capital Advisors. All rights reserved.
Our mailing address is:
Ballentine Capital Advisors
23 Buena Vista Way, Suite B
Greenville, SC 29615
unsubscribe from this list update subscription preferences
Disclosure: 

The views expressed herein are exclusively those of Efficient Advisors, LLC ('EA'), and are not meant as investment advice and are subject to change. All charts and graphs are presented for informational and analytical purposes only. No chart or graph is intended to be used as a guide to investing. EA portfolios may contain specific securities that have been mentioned herein. EA makes no claim as to the suitability of these securities. Past performance is not a guarantee of future performance. Information contained herein is derived from sources we believe to be reliable, however, we do not represent that this information is complete or accurate and it should not be relied upon as such. All opinions expressed herein are subject to change without notice. This information is prepared for general information only. It does not have regard to the specific investment objectives, financial situation and the particular needs of any specific person who may receive this report. You should seek financial advice regarding the appropriateness of investing in any security or investment strategy discussed or recommended in this report and should understand that statements regarding future prospects may not be realized. You should note that security values may fluctuate and that each security's price or value may rise or fall. Accordingly, investors may receive back less than originally invested. Investing in any security involves certain systematic risks including, but not limited to, market risk, interest-rate risk, inflation risk, and event risk. These risks are in addition to any unsystematic risks associated with particular investment styles or strategies.

The articles and opinions expressed in this newsletter were gathered from a variety of sources, but are reviewed by Ballentine Capital Advisors prior to its dissemination. All sources are believed to be reliable but do not constitute specific investment advice. In all cases, please contact your investment professional before making any investment choices.
Securities through Triad Advisors, LLC, Member FINRA/SIPC. Advisory services through Ballentine Capital Advisors, Inc. Triad Advisors and Ballentine Capital Advisors are not affiliated entities.

i https://www.eaglemtn.com/free-golf-tips/
ii https://damndelicious.net/2015/05/22/parmesan-corn-on-the-cob/
iii https://www.studyfinds.org/gymtimidation-half-americans-afraid-working-out/