Homesteading blogger Melissa Norris recalls some of the odd things her great-grandmother would collect. She wasn't a hoarder. But she would religiously save aluminum foil, jars, and even plastic. Her financial habits were even more unique. She kept her savings as cash, hiding it away in paint cans in the basement.¹
Knowing nothing else about her, we might conclude that this woman was at the very least eccentric, if not possibly suffering from a form of mental illness.
But Norris tells us that her great-grandmother grew up during the Great Depression. For many years she lived in a world where the rule "if you can't reuse it, you'll do without it" was a daily reality. She witnessed firsthand the devastating effects of banks failing and families losing everything they had saved.
Given these circumstances, it's understandable and even reasonable that Norris's great-grandmother might behave this way.
In the same way, everyone's view of what makes good financial sense is heavily colored by their individual life experience.
In his book The Psychology of Money, financial author and fund manager Morgan Housel explains that just because you're a smart person doesn't mean that you're going to be smart with money. Because of our backgrounds we look at things like investing through the lens of our experience. In other words, we all have blind spots.²
For example, we tend to think that our personal experience with money makes up the whole of financial reality. We don't consider that what we've seen represents a very thin slice.
Housel writes, "Your experiences with money make up maybe 0.00000001% of what's happened in the world, but maybe 80% of how you think the world works."
The problem with this illusion is that it can cause people to make financial decisions based on circumstances that no longer exist.
Nearly a hundred years ago, when banks without the backing of the FDIC were failing, it might have made sense to keep savings as physical cash. But today we can agree it's not a particularly prudent way to hold substantial sums of money.
In a similar way, your biases can work against you when you don't take into account your changing financial needs over time.
As Housel notes, "Most of the time it's not that your financial plan breaks, it's just that you are a different person than you were 10 years ago."
Your goals and actions at age 50 probably are not be the same as they were when you were 30, no matter how young you feel.
This inherent blindness to our own financial biases is why getting counsel from an independent financial expert is so vital. We can not only help you with a plan that best reflects reality, but also one that can be adapted as you move through the stages of your working life and into retirement.

Have a wonderful weekend!



Source: Efficient Advisors
---
Golf Tip of the Week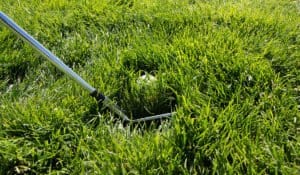 Beat the Buried Lie in the Rough
The dreaded buried lie. UGH! What do you do when this happens to you and how can you get out of it? It isn't as hard you might think.
Always use your sand wedge. NEVER use a lob wedge. If you don't own a sand wedge, a gap wedge will work. Play the golf ball WAY back on your back foot (for right-handed players). You will have a bit of an open stance (front foot pulled back). Your weight should lead forward. This makes the shaft of the club point in front of the ball, which takes loft off the club.
I like to grip down on the shaft a little. It helps me feel like I have more control. Doing it is up to you. Keeping all your weight on your front foot, use 99 percent wrists and pick the club head up and out immediately. You will feel like you are about to hammer a nail. Hinge up and chop down. You want the club head to come down as close to the ball as possible. DO NOT try to hit the grass behind the ball. If you do, you will hit it really fat.
Again, you are trying to get the club head to hit as close to the ball as possible. When you do this, the ball will pop out of the rough immediately. When it hits the green, it will take one hop, and almost skid. It comes out very soft and will not roll over the green.
Trust me, this might be the coolest shot you ever learn to hit. It really works.
Tip adapted from GolfTipsMag.comi
---
Recipe of the Week
Nutella Brownie Oatmeal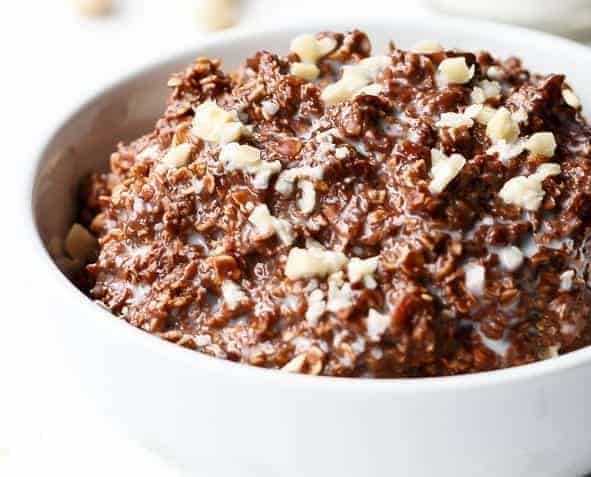 INGREDIENTS
Oatmeal
1/2 cup (about 50g | 1.7oz) quick oats (rolled oats are fine)
1 heaping tablespoon (7g) unsweetened cocoa powder
1 tablespoon natural sweetener/sugar of choice
2 teaspoons organic hazelnut extract (adjust to your tastes)
1/2 cup unsweetened almond milk
1/4 cup extra unsweetened almond milk: for extra cream-y-ness (optional)
Topping:
1/2 tablespoon (2 whole) crushed hazelnuts
INSTRUCTIONS
Place all ingredients into a saucepan. Bring to the boil, lower heat and simmer gently until all the liquid has absorbed. Add the extra milk if needed.
Alternatively, cook in a microwave for 1:30 minutes. Stir and microwave again for a further 30 seconds until cooked through.
Top with crushed hazelnuts and extra milk if needed

Recipe adapted from Cafedelites.comii
---
Health Tip of the Week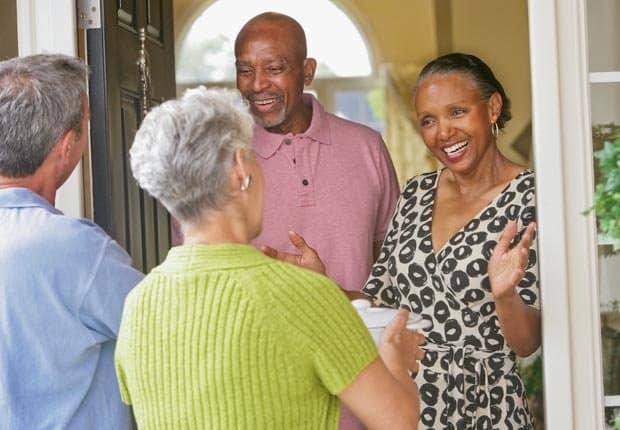 What Experts Say About Happiness
A longevity expert traveled around the world to learn what made people happiest. Here is what he found:
Where you live matters a lot. Communities that make socialization and getting around easy have happier residents. Access to green spaces is also paramount.
Create a mood-boosting morning routine. Getting enough sleep, eating breakfast every day, and going for a 30-minute walk can boost your mood for up to 12 hours.
Turn off the television. Curbing screen time and increasing social activities, reading, or engaging in a hobby is linked to greater happiness.
Socialization is key. Even for introverts, getting enough time with the people we love is one of the best things we can do for our happiness.
Tip adapted from AARPiii
---
Copyright (C) 2021. Ballentine Capital Advisors. All rights reserved.
Our mailing address is:
Ballentine Capital Advisors
15 Halton Green Way
Greenville, SC 29607
unsubscribe from this list update subscription preferences
Sources:
1. https://melissaknorris.com/10-things-our-grandparents-reused-during-the-great-depression/
2. https://www.cnbc.com/2020/12/13/overcoming-common-financial-blind-spots.html
Disclosure:
The views expressed herein are exclusively those of Efficient Advisors, LLC ('EA'), and are not meant as investment advice and are subject to change. All charts and graphs are presented for informational and analytical purposes only. No chart or graph is intended to be used as a guide to investing. EA portfolios may contain specific securities that have been mentioned herein. EA makes no claim as to the suitability of these securities. Past performance is not a guarantee of future performance. Information contained herein is derived from sources we believe to be reliable, however, we do not represent that this information is complete or accurate and it should not be relied upon as such. All opinions expressed herein are subject to change without notice. This information is prepared for general information only. It does not have regard to the specific investment objectives, financial situation and the particular needs of any specific person who may receive this report. You should seek financial advice regarding the appropriateness of investing in any security or investment strategy discussed or recommended in this report and should understand that statements regarding future prospects may not be realized. You should note that security values may fluctuate and that each security's price or value may rise or fall. Accordingly, investors may receive back less than originally invested. Investing in any security involves certain systematic risks including, but not limited to, market risk, interest-rate risk, inflation risk, and event risk. These risks are in addition to any unsystematic risks associated with particular investment styles or strategies.

The articles and opinions expressed in this newsletter were gathered from a variety of sources but are reviewed by Ballentine Capital Advisors prior to its dissemination. All sources are believed to be reliable but do not constitute specific investment advice. In all cases, please contact your investment professional before making any investment choices.
Securities through Triad Advisors, LLC, Member FINRA/SIPC. Advisory services through Ballentine Capital Advisors, Inc. Triad Advisors and Ballentine Capital Advisors are not affiliated entities.
---
i https://www.golftipsmag.com/instruction/short-game/beat-the-buried-lie-in-the-rough/
ii https://cafedelites.com/nutella-brownie-oatmeal/
iii https://www.aarp.org/health/healthy-living/info-02-2013/happiness-makeover-photos.html#slide5