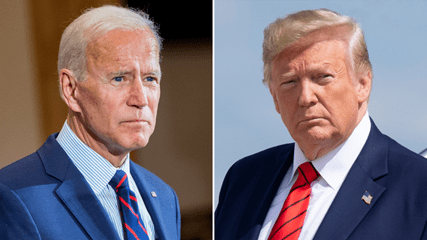 ---
Elections and Your Wealth—Part 4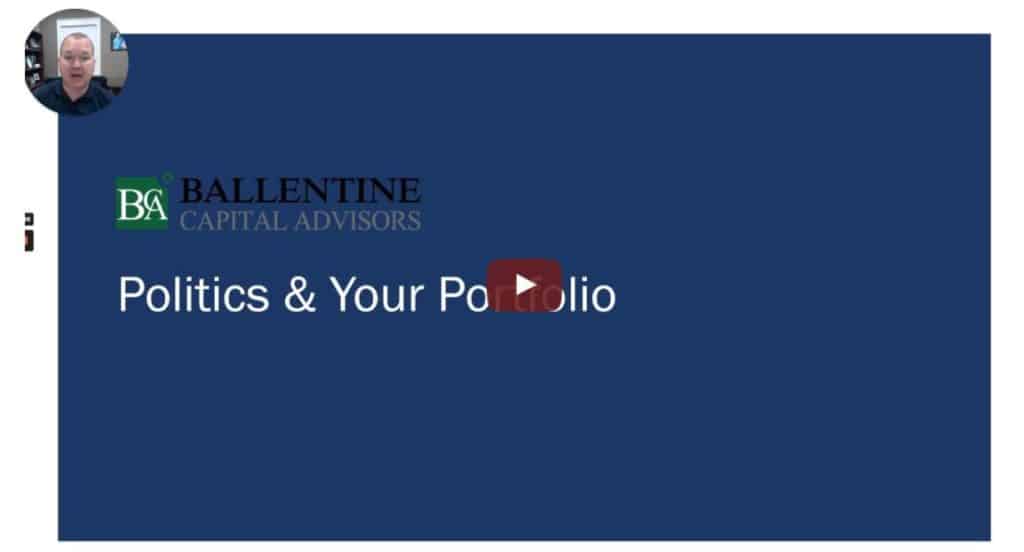 No chance of avoiding that news, huh? As the coverage and emotions rise to a fever pitch, we thought we'd provide some additional information.
As you know, humans' natural tendency is to want to "do something," but we wholeheartedly believe that the CORRECT move is to maintain discipline and keep the emotions and guesswork out of the equation. What that means is that, regardless of who you think is going to win, and what the implications of that outcome will be to financial markets, keep in mind that those who called it right will likely be dwarfed in numbers by those who predicted any of the other possible outcomes that turned out to be wrong.
Instead of taking that gamble, we prefer to remind investors that their portfolio was built to weather volatility, and that we follow a disciplined rebalancing strategy to keep their portfolios in alignment with their goals and risk tolerance.
That said, while this election may afford some rebalancing opportunities, keep in mind that trading in volatile times can be tricky. We are and will be standing by to help you assess conditions and answer any questions you may have.
We hope you all have a safe and enjoyable Halloween weekend!
Source: East Bay Financial Services
---
Golf Tip of the Week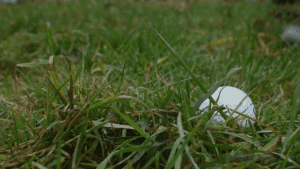 Flush It From the Rough
If you want to learn a skill that will keep you from topping it—and get you closer to hitting the same kinds of consistently good shots the professionals do—develop a tour-pro follow-through that involves a rotation of the head. Here's how.
Pose with legs straightened, shoulders and hips facing the target, head rotated in that direction, too, and the grip extended as far away from the body as possible—that's key.
Keep rehearsing the tour-pro follow-through. Once you've burned the feel of it into your memory, hit some soft, slow shots while getting into that same position after impact. The closer you come to copying it, the easier it will be for your swing to bottom out in a predictable place every time.
Tip adapted from GolfDigest.comi
---
Recipe of the Week
Lasagna Soup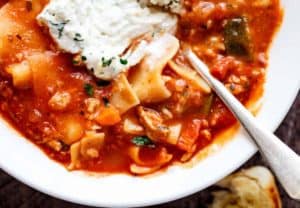 [8 servings]
Ingredients:
2 teaspoons olive oil
1 pound lean ground beef minced
1 large onion diced
1 tablespoon minced garlic or more to taste
1 large carrot peeled and chopped
1 large zucchini chopped
2 cups chicken stock (or broth)
14 oz tomato sauce (Passata)
14 oz can crushed tomatoes
2 cups water
4 tablespoons tomato paste
2 tablespoons chopped fresh parsley
2 teaspoons dried basil
1 teaspoon dried oregano
1 beef bouillon cube crushed
Salt and freshly ground black pepper to taste
8 large lasagna sheets broken into bite size pieces
1 cup shredded reduced-fat mozzarella cheese
Topping:
8 oz reduced-fat ricotta cheese
1/3 cup finely shredded parmesan cheese plus extra to garnish
2 tablespoons fresh chopped parsley plus extra to garnish
2 tablespoons fresh chopped basil
Salt to taste
Instructions:
Heat oil in a large pan over medium-high heat. Fry meat, stirring with a wooden spoon to break up any lumps, until browned. Season with salt and pepper to taste.
Sauté the onion until softened. Add the garlic and cook until fragrant. Transfer to a 6-qt slow cooker bowl.
Add the rest of the ingredients, cover with lid and cook on high for 4 hours or on low for 8 hours.
In the last 30 minutes of cooking time, add the lasagna sheets, cover and continue to cook until the pasta is al dente.
Turn off heat and add the mozzarella, pressing into the heat of the sauce to allow it to melt.
Combine ricotta, parmesan, parsley and basil in shallow bowl. Season with salt to taste and set aside.
Divide soup into bowls (you may have some left over), scoop a tablespoon of the ricotta mixture on top and sprinkle with extra chopped parsley and finely grated parmesan cheese to garnish.
Recipe adapted from Cafedelites.comii
---
Health Tip of the Week
4 Tips for Being Healthier and Fitter at 60+
While it's never too early — or too late! — to let healthy habits into your life, you have to choose them over and over again every single day. That's how the small steps add up.
Give your face an ice bath. Instead of starting the day bleary-eyed, try an ice bath for your face. Fill the sink with water and ice, dunk your face … and then do it twice more. Result? Radiant and glowing skin. Bonus: Some longevity experts claim an icy dunk helps build the immune system, too.
Switch up your snacks. Instead of denying yourself treats, switch up your snacks. Dark chocolate (the kind that's at least 70 percent cacao) helps lower your blood pressure naturally. Milk chocolate doesn't. If you love frozen yogurt, try stirring a bit of honey and 2 teaspoons of unsweetened cocoa powder into some Greek yogurt.
Beef up your brain. Instead of vegging out after dinner, beef up your brain. Although cat videos may be addictive, they don't improve your focus the way puzzles or knitting or woodworking projects can. And if you don't have the energy to do more than watch TV, stream an online course or TED talk — to feed your mind.
Focus on the good stuff. Instead of replaying bad memories, bring the good stuff into focus. We can train our brains to emphasize positive memories. Start by catching yourself when your mind turns negative, then switch the script. It takes practice, but eventually happy thoughts will become your default.
Tip adapted from AARPiii
---
Copyright (C) 2020. Ballentine Capital Advisors. All rights reserved.
Our mailing address is:  
Ballentine Capital Advisors
23 Buena Vista Way, Suite B
Greenville, SC 29615
unsubscribe from this list update subscription preferences
Disclosure:
The articles and opinions expressed in this newsletter were gathered from a variety of sources, but are reviewed by Ballentine Capital Advisors prior to its dissemination. All sources are believed to be reliable but do not constitute specific investment advice. In all cases, please contact your investment professional before making any investment choices.
Securities through Triad Advisors, LLC, Member FINRA/SIPC. Advisory services through Ballentine Capital Advisors, Inc. Triad Advisors and Ballentine Capital Advisors are not affiliated entities.
---
i https://www.golfdigest.com/story/why-keeping-your-head-down-is-killing-your-swing?mbid=nl_100720_daily_tipoftheday
ii https://cafedelites.com/easy-slow-cooker-lasagna-soup-recipe/
iii https://www.aarp.org/health/healthy-living/info-2018/healthy-aging-tips-advice.html