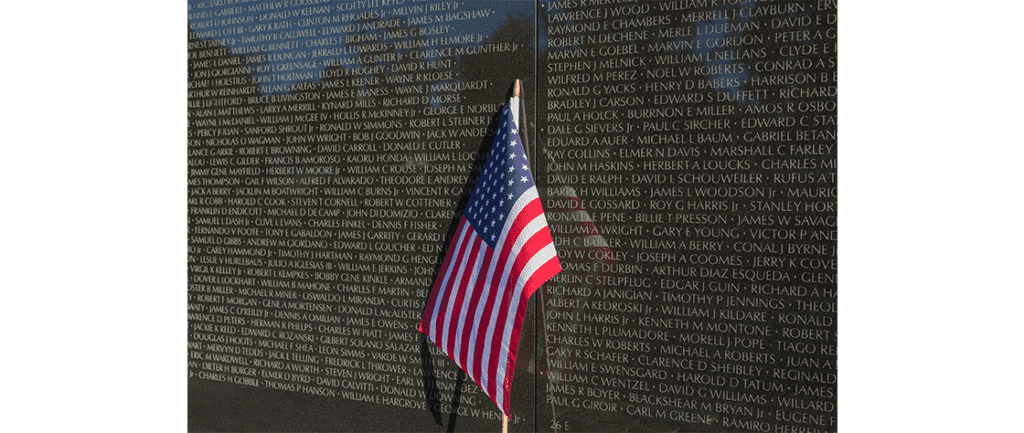 Of all the war memorials you can visit in this country, one of the most moving is the Vietnam War Memorial located in Washington D.C.

Not because it's an imposing structure—it's a simple, black "V" set into the ground. And it's not because it represents our greatest loss of soldiers—though many view the Vietnam War as a great tragedy.

This memorial is emotionally moving because the conflict is recent enough that visitors often know someone who died. So, unlike a Civil War or WWI memorial, where you simply see row upon row of names carved into pristine marble, at the Vietnam Memorial you see personal mementos placed along the bottom of the wall. And next to some of the names are taped hand-written notes expressing heart-breaking grief at the continued loss.

Several years ago, James Fallows penned a widely read article called The Tragedy of the American Military.1 One of his main points is that in the past few decades there has been a growing gap between the average American and those who serve in the armed forces.

He cited statistics that show you're more likely to personally know someone who works on a farm than to have a first-hand relationship with someone in the military. And according to Fallows, this widening disparity tends to cause civilian society to treat them with a benign neglect, starting with our politicians.

"This reverent but disengaged attitude toward the military—we love the troops, but we'd rather not think about them—has become so familiar that we assume it is the American norm."

One result of this disconnect is that on days like the upcoming Memorial Day, set aside specifically to remember those who have died in war, we tend to think of the fallen as "them." Those other kind of people who serve and die in distant wars.

But the truth is they were "us." They were people who experienced fear before going into battle (and went anyway) and felt pain when wounded. Like all of us they had good points and bad points. And it matters that in a conflict they lost the one life they were given.

If this Memorial Day you don't have a close friend or family member to remember, it would be good to find out about somebody else's.

Military Times interviewed a dozen veterans who are now public officials and asked them to tell the story of the fallen soldier they most think about on Memorial Day. Read the article here.

And have a tissue nearby.
Have a great weekend!
Source: Efficient Advisors
---
Golf Tip of the Week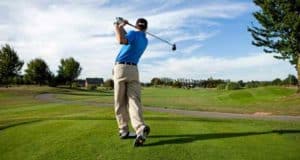 A Simple Drag Drill to Promote More Power
Good golfers have a common full-swing characteristic: they have learned to use both their arms and their lower body to power the ball during the downswing. To acquaint yourself with the way the legs and hips should act as the clubhead approaches the ball, try this simple drill.
Address a ball as you normally would, but don't take the club back. Instead, only move the clubhead forward. Try to drag the ball off the grass and into the air. If you just use your hands and arms, you will do this inconsistently. When you start moving the club with your body, it will happen more consistently, and you will get the feeling of how to turn fully and apply more power on the downswing.
Tip adapted from Culbertson Hills Golf Resorti
---
Recipe of the Week
Bread Pakora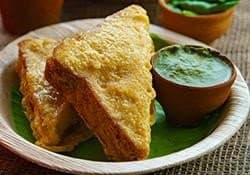 [6 servings]
Ingredients:
6 to 8 slices of bread cut into segments
1 cup chickpea flour
2 tsp. lemon juice
¼ tsp. baking soda
Pinch of salt
1 tsp. green chili, chopped
2 Tbsp. coriander, chopped
1 tsp. ajwain
½ tsp. turmeric powder
1 cup water
Preferred cooking oil
Directions:
Mix chickpea flour, lemon juice, baking soda, salt, green chili, coriander, ajwain, and turmeric in a bowl.
Add water to create a batter.
Heat oil in pan on high.
Once hot, turn down to medium-low heat.
Dip bread segments into batter and place into pan.
Fry until golden brown on both sides.
Place fried pakora pieces on to paper towel to remove excess oil.
Serve hot with coriander chutney or grated cheese, to taste.
Recipe adapted from Whiskaffair.comii
---
Health Tip of the Week
What is Intermittent Fasting?
Intermittent fasting (IF) has gotten a lot of attention lately, and many people are eager to try it. IF is associated with several health benefits, including weight loss, improved heart and brain health, and lowered risk of cancer, among others. Interested? First, you should consult your health provider before you begin any new dietary regimen. This tip is not a substitute for medical advice.
The most common methods include:
The 16-8 method involves consuming all your daily meals in an eight-hour period and fasting for the remaining 16. Research shows that an 18-6 method is even more effective, but many people find this too restrictive. It's also been shown that consuming your meals earlier in the day may be more beneficial.
The Eat-Stop-Eat method and the 5:2 diet work similarly. They both recommend eating as usual for five days a week, but on two non-consecutive days, you either fast or eat around 500 to 600 calories, respectively.
If IF is something you're considering, gather your information from credible sources and be sure to run your plans by your doctor first to make sure there aren't any contraindications.
Tip adapted from Healthline.comiii
---
Copyright (C) 2020. Ballentine Capital Advisors. All rights reserved.
Our mailing address is:
Ballentine Capital Advisors
23 Buena Vista Way, Suite B
Greenville, SC 29615
unsubscribe from this list update subscription preferences
Sources:
1. https://go.efficientadvisors.com/e/91522/-the-american-military-383516-/6kwwdj/910508539?h=YSluolfGmckhkSXHlYKItGJgthO2DRhGwdRHDyySXGc

Disclosure:
The views expressed herein are exclusively those of Efficient Advisors, LLC ('EA'), and are not meant as investment advice and are subject to change. All charts and graphs are presented for informational and analytical purposes only. No chart or graph is intended to be used as a guide to investing. EA portfolios may contain specific securities that have been mentioned herein. EA makes no claim as to the suitability of these securities. Past performance is not a guarantee of future performance. Information contained herein is derived from sources we believe to be reliable, however, we do not represent that this information is complete or accurate and it should not be relied upon as such. All opinions expressed herein are subject to change without notice. This information is prepared for general information only. It does not have regard to the specific investment objectives, financial situation and the particular needs of any specific person who may receive this report. You should seek financial advice regarding the appropriateness of investing in any security or investment strategy discussed or recommended in this report and should understand that statements regarding future prospects may not be realized. You should note that security values may fluctuate and that each security's price or value may rise or fall. Accordingly, investors may receive back less than originally invested. Investing in any security involves certain systematic risks including, but not limited to, market risk, interest-rate risk, inflation risk, and event risk. These risks are in addition to any unsystematic risks associated with particular investment styles or strategies.
The articles and opinions expressed in this newsletter were gathered from a variety of sources, but are reviewed by Ballentine Capital Advisors prior to its dissemination. All sources are believed to be reliable but do not constitute specific investment advice. In all cases, please contact your investment professional before making any investment choices.
Securities through Triad Advisors, LLC, Member FINRA/SIPC. Advisory services through Ballentine Capital Advisors, Inc. Triad Advisors and Ballentine Capital Advisors are not affiliated entities.
---
i Culbertsonhills.com, May 15, 2020
ii Whiskaffair.com, May 15, 2020
iii Healthline.com, May 15, 2020