With COVID infections dropping and pandemic restrictions easing, that summer trip you've been wanting to take is now a real possibility.
While businesses that serve travelers—like restaurants, hotels, and airlines—are once again able to ramp up their operations, most are not running at full capacity. Combine this with the fact that many other people intend to travel this summer, and you'll find that a travel vacation this year is going to require a little more planning.
A Majority Want to Get Away
According to a January 2021 survey conducted by American Express, 78% of people said they want to get away this year to relieve the stress of the pandemic.1 Seniors are doing more than just wishing they can go. A T-Mobile survey found that 68% of grandparents plan to travel in 2021, often because they've missed seeing their grandkids.2
In response to this pent-up demand, American Airlines announced they are planning to fly more than 90% of their domestic and 80% of their international seat capacity. This is a dramatic reversal from the lows of 2020.3
But it also means that for many destinations you'll need to have everything reserved ahead of time.
Don't Leave It to Chance
In the past, you could travel to a destination and enjoy the flexibility of finding your hotel and rental car when you get there. Not this year. The Wall Street Journal advises you to have these reserved well in advance of your trip, especially if you're traveling to a sunny location like Florida or Hawaii.
Know What's Open
While more attractions are opening up, some with limited capacity, chances are not everything will be available for your visit. For example, if you're planning to go to Washington D.C., you need to know which sites are open, which are closed, and which have restricted hours. As of this writing, the Smithsonian National Air and Space Museum is open. The Smithsonian National Museum of Natural History is temporarily closed. And venues like the National Gallery of Art require you to reserve a timed entry pass.
Additionally, COVID restrictions on things like indoor dining vary by locality. So, it's highly recommended that you know what the official policy is anywhere you go.
Consider Going Off the Beaten Path
While the number of coronavirus cases has been decreasing and the number of vaccinated people increasing, public health officials are still suggesting that you're better off away from densely packed crowds.
Dr. Summer Johnson McGee, dean of the University of New Haven's School of Health Sciences, says, "For both public-health and affordability reasons, I recommend seeking off-the-beaten-path destinations, smaller cities and towns, like touring the Texas Hill Country's wineries, exploring Boise, Idaho, or bicycling on Mackinac Island, Michigan.
Plan Early
Whatever you decide to do, you should book your trip as far in advance as possible. Increasing demand will make it more difficult to get your first choice for dates and locations.
We hope you're able to get out and enjoy a summer trip as things continue to open up.
Have a wonderful weekend!




Source: Efficient Advisors
---
Golf Tip of the Week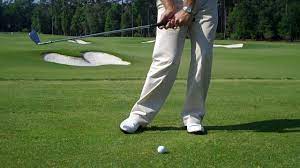 Simple Way Anybody Can Learn to Use the Ground to Create More Power
Make sure you're leveraging off the ground on the downswing to produce as much power as possible. To do that, here's a drill from Golf Digest Best Young Teacher Matt Henderson that will just about knock your socks off.
Find a slippery floor at home, like tile or hardwood, and take the shoe off your trail foot in your setup (the right foot for righties). Make sure you're a safe distance from any walls or furniture and take a few half-swings with a short club. As you swing down, push up off the floor with your lead leg. This should cause the shoeless foot to pull, or slide, slightly backwards. Get some reps with this push-pull action. Next time you go to the range, strive for the same feel—with both shoes on! You'll see more power.
Tip adapted from Golfdigest.comi
---
Recipe of the Week
Parm-Crusted Grilled Cheese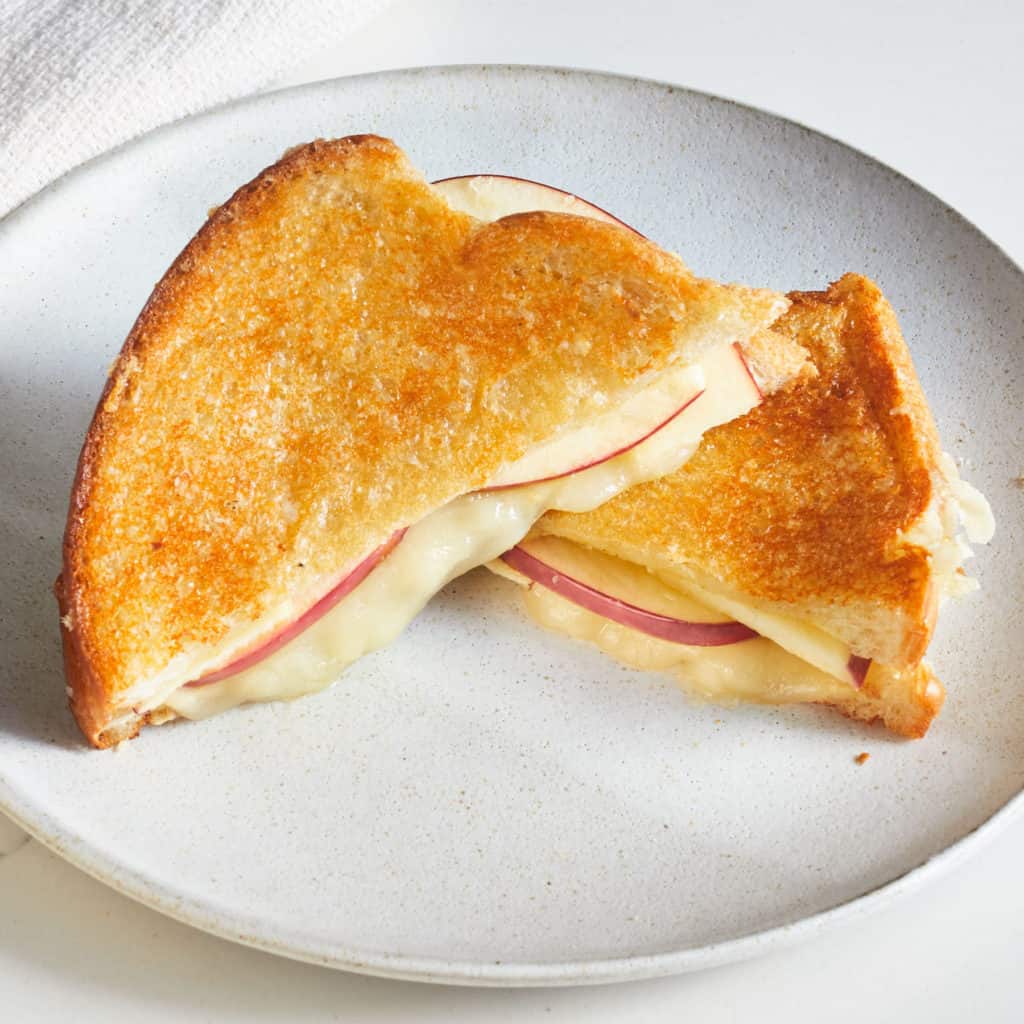 2 Servings
 Ingredients
2 tablespoons unsalted butter, softened
4 bread slices
1 ounce Parmigiano-Reggiano cheese, grated (about ¼ cup)
1 tablespoon Dijon mustard
½ cup thinly sliced unpeeled Gala apple )from 1 small apple)
1 ½ ounces Gruvére cheese, shredded (about 1/3 cup)
 Instructions
1. Spread butter evenly over one side of each bread slice. Sprinkle Parmigiano-Reggiano evenly over butter, press gently to adhere. Flip 2 bread slices to face butter down and spread evenly with mustard. Top mustard with apple slices; top apple slices evenly with Gruvére. Top Gruvére with remaining bread slices, butter side up.
2. Heat a large nonstick skillet over medium heat. Add sandwiches and cook until golden brown, about 3 minutes per side. Remove from skillet. Slice sandwiches diagonally and serve immediately.
Recipe adapted from realsimple.comii
---
Health Tip of the Week
Sleep Well
Resist the urge to stay up later during long summer days. Instead pay attention to good sleep hygiene by keeping the same bedtime and wake-up schedule and not drinking alcohol within three hours of bedtime.
It's also a good idea to avoid naps during the day unless you take them every day at the same time, for the same amount of time.
Tip adapted from webmd.comiii
---
Copyright (C) 2021. Ballentine Capital Advisors. All rights reserved.
Our mailing address is:
Ballentine Capital Advisors
15 Halton Green Way
Greenville, SC 29607
unsubscribe from this list update subscription preferences
Sources:
1. https://www.americanexpress.com/en-us/travel/fine-hotels-resorts/get-inspired/global-travel-trends
2. https://www.marketwatch.com/story/8-travel-tips-for-vaccinated-seniors-in-2021-11619821228
3. https://www.wsj.com/articles/where-to-travel-in-summer-2021-how-to-score-deals-navigate-covid-restrictions-and-more-11620986408
Disclosure:
The views expressed herein are exclusively those of Efficient Advisors, LLC ('EA'), and are not meant as investment advice and are subject to change. All charts and graphs are presented for informational and analytical purposes only. No chart or graph is intended to be used as a guide to investing. EA portfolios may contain specific securities that have been mentioned herein. EA makes no claim as to the suitability of these securities. Past performance is not a guarantee of future performance. Information contained herein is derived from sources we believe to be reliable, however, we do not represent that this information is complete or accurate and it should not be relied upon as such. All opinions expressed herein are subject to change without notice. This information is prepared for general information only. It does not have regard to the specific investment objectives, financial situation and the particular needs of any specific person who may receive this report. You should seek financial advice regarding the appropriateness of investing in any security or investment strategy discussed or recommended in this report and should understand that statements regarding future prospects may not be realized. You should note that security values may fluctuate, and that each security's price or value may rise or fall.
The articles and opinions expressed in this newsletter were gathered from a variety of sources but are reviewed by Ballentine Capital Advisors prior to its dissemination. All sources are believed to be reliable but do not constitute specific investment advice. In all cases, please contact your investment professional before making any investment choices.
Securities through Triad Advisors, LLC, Member FINRA/SIPC. Advisory services through Ballentine Capital Advisors, Inc. Triad Advisors and Ballentine Capital Advisors are not affiliated entities.
---
i https://www.golfdigest.com/story/use-ground-power-drill
ii https://www.realsimple.com/food-recipes/browse-all-recipes/parm-crusted-grilled-cheese-recipe
iii https://www.webmd.com/women/features/8-summer-steps-for-healthy-living