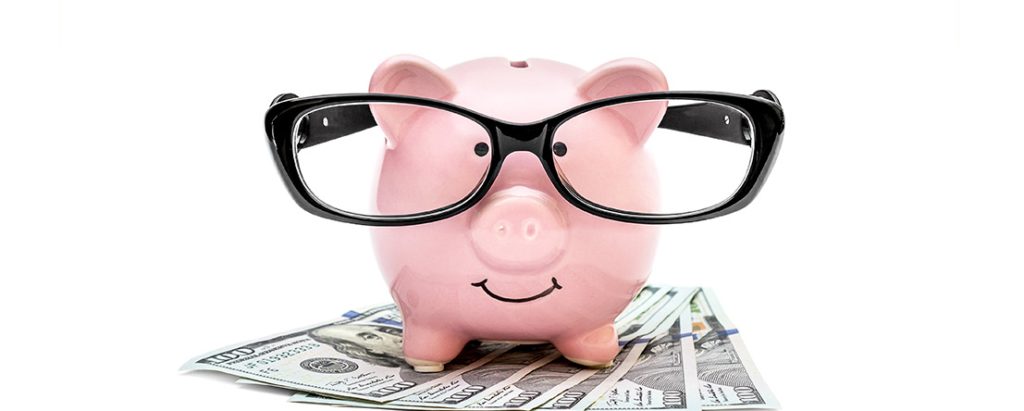 If you've ever listened to the radio show hosted by personal finance guru Dave Ramsey, you know that most of what he says is for the benefit of people in financial trouble. They're seeking his advice to get out of debt, put more into savings, and generally do a better job of managing their money.
In addition to his show, Ramsey travels the country, dispensing advice, and encouragement at live events. While he's primarily there to help people get their financial lives back on track, he often meets people who are doing quite well with their money.
He says, "I get pumped every time someone leans in and tells me with a big smile on their face that they are retired or are an everyday millionaire."1
Ramsey says that these financially successful people are not necessarily high earners, nor do they come across as being financial wizards. In fact, when he asks them about what they did to achieve their success, they invariably answer that they followed a small set of basic principles, but they followed them diligently.
You don't have to host a radio show to recognize that forming fundamentally disciplined
habits is something that anybody can do.
First, they're responsible spenders. They live well within their means, and they know where every dollar is going. They achieve this control by having a budget and sticking to it. It doesn't mean they never go out to eat or to concerts or take big vacations. They simply set aside money for these kinds of things in advance and know exactly how much they're spending on them.
Second, they're intentional savers. Having a budget is a big part of what makes this possible. It curtails the untracked spending that hamstrings so many people's intentions to save. Ramsey notes that they tend to set aside at least 15% of their income, paying themselves first (as he likes to describe it), when they get their paycheck. And when it comes to saving for retirement, they invest for the long-term.
Third, they get help from a qualified professional. Not only do they look to this person for help with creating a long-term plan, but they also rely on this person to help them adjust that plan as their circumstances change.
Ramsey says, "They (the financially successful people) keep tabs on their investments through annual check-ins with an investing professional. They also meet with their pro after big life changes like a new baby, job transition, or family move."
However, just because these principles are simple doesn't mean they are always easy to follow. Just knowing about them is not enough. Following through on them requires a lot of discipline.
But the good news is that if you would also like the same kind of success, you can set up systems that will make sticking to these basics much easier to do over the long run. We want to help you get a hold of the reins of your financial life so you, too, can reach your goals.
Have a wonderful weekend!





Source: Efficient Advisors
---
Golf Tip of the Week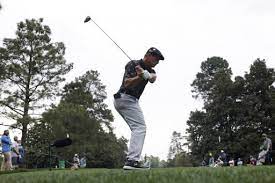 3 Easy Tips to Help You Hit Straighter Drives
 #1 – Solid Setup
The original setup is key. Make sure that the ball is positioned just inside of your left foot as this is the ideal position for when the clubface meets the ball.
Your left shoulder and left elbow should be facing the target that you are aiming for. Alignment is an important feature that can help with your accuracy.
Finally, your head should be positioned just behind the ball. A still head helps with your concentration and prevents you from lifting your head before hitting the ball.
 #2 – Count to Three
When driving the ball, it is important to maintain a good rhythm and flow to your swing. If you rush and swing too fast, the ball will likely deviate from the target that you are aiming at.
To help with the rhythm of your swing, you can calmly count 'one, two, three', or perhaps sing a little song in your head as you pull the club back. If your arms move as you count, the club should move at a steady pace and your swing will flow in a good tempo.
 #3 – Practice Drill
When you are practicing on the driving range, you could use practice sticks to help hit the ball straighter. Simply place the two sticks in front of you, about four feet apart, and focus on hitting the ball between these sticks.
If you hit the ball between the sticks, this means that the clubface was straight on impact, and this indicates that you have hit a solid and accurate drive.
Tip adapted from golfmagic.comi
---
Recipe of the Week
Chicken Breasts with Mustard Cream Sauce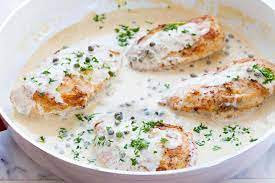 4 Servings
Ingredients
4 skinless, boneless chicken breasts (about 1 1/2 pounds total)
Salt and pepper, to taste
1/4 cup all-purpose flour
1 1/2 tablespoons unsalted butter
1 1/2 tablespoons oil
1 cup white wine
1 cup heavy cream
1 rounded teaspoon Dijon mustard
3 tablespoons capers, rinsed well
2 tablespoons chopped fresh parsley
Instructions
Heat the oven to 350F. Place a baking sheet near the stove, ready for the chicken.

Season the chicken breasts on both sides with salt and pepper.

Pour the flour onto a large plate and dredge the chicken breasts until well coated. Shake off the excess.

In a large skillet over medium high-heat, heat the butter and oil. When the butter has melted and looks foamy, add the chicken. (Work in batches if your pan isn't big enough so that you don't crowd the pan.) Brown the chicken for 3 minutes per side, or until golden.

Transfer the chicken to the baking sheet and place in the oven for 5 minutes (longer if the chicken breasts are thick), or until a thermometer inserted into the thickest part of a breast registers 165 degrees. If the chicken is done before the sauce, transfer it to a serving platter and tent it loosely with foil to keep warm.

While the chicken finishes cooking, return the skillet to medium heat and add the wine. Be careful since the oil in the pan will sputter a little when you add the wine. Cook for 5 minutes, or until the wine is reduced by about half. Add the cream and simmer for 2 to 3 minutes, or until the sauce coats the back of a spoon. Stir in the mustard, capers and parsley, reserving a little parsley for sprinkling over top. Taste and add more salt and pepper, if you like.

Place each chicken breast on a plate, drizzle with the sauce, and sprinkle with the remaining parsley.
Recipe adapted from simplyrecipes.comii
---
Health Tip of the Week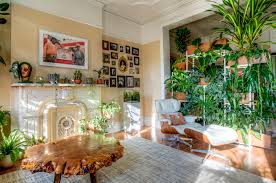 5 Ways to Have a Greener Plant-filled Life
Plants aren't just nice to look at; they also happen to be good to have around! Studies suggest having indoor plants nearby can make you more productive at work and give you a longer attention span. Away from work, they can also lift your mood: One study found that people recovering in a hospital said they felt less anxiety, fatigue, and pain when there were plants in their rooms. Even the act of planting something can reduce stress. Researchers in Korea had participants work on two tasks: one with a computer and one involving transplanting a plant into a new pot. The participants felt more comfortable and soothed and had lower blood pressure after doing the gardening activity than after doing the computer task
The best news? Even if you don't have a lot of space to garden, there are tons of plants that will thrive indoors. Of course, if you're convinced you kill every plant you touch, filling your home with plants can feel intimidating. Here are some easy ways to bring more natural beauty indoors, even if your green thumb is more like a green hangnail:
Seek out low-maintenance options
Do really low maintenance with dried flowers
Fill up a terrarium
Don't forget the bathroom
Make your own planter
Tip adapted from marthastewert.comiii
---
Copyright (C) 2021. Ballentine Capital Advisors. All rights reserved.
Our mailing address is:
Ballentine Capital Advisors
15 Halton Green Way
Greenville, SC 29607
unsubscribe from this list update subscription preferences
Sources:
1. https://www.ramseysolutions.com/retirement/10-things-retirement-savvy-people
Disclosure:
The views expressed herein are exclusively those of Efficient Advisors, LLC ('EA'), and are not meant as investment advice and are subject to change. All charts and graphs are presented for informational and analytical purposes only. No chart or graph is intended to be used as a guide to investing. EA portfolios may contain specific securities that have been mentioned herein. EA makes no claim as to the suitability of these securities. Past performance is not a guarantee of future
performance. Information contained herein is derived from sources we believe to be reliable, however, we do not represent that this information is complete or accurate and it should not be relied upon as such. All opinions expressed herein are subject to change without notice. This information is prepared for general information only. It does not have regard to the specific investment objectives, financial situation and the particular needs of any specific person who may receive this report. You should seek financial advice regarding the appropriateness of investing in any security or investment strategy discussed or recommended in this report and should understand that statements regarding future prospects may not be realized. You should note that security values may fluctuate and that each security's price or value may rise or fall. Accordingly, investors may receive back less than originally invested. Investing in any security involves certain systematic risks including, but not limited to, market risk, interest-rate risk, inflation risk, and event risk. These risks are in addition to any unsystematic risks associated with particular investment styles or strategies.
The articles and opinions expressed in this newsletter were gathered from a variety of sources but are reviewed by Ballentine Capital Advisors prior to its dissemination. All sources are believed to be reliable but do not constitute specific investment advice. In all cases, please contact your investment professional before making any investment choices.
Securities through Triad Advisors, LLC, Member FINRA/SIPC. Advisory services through Ballentine Capital Advisors, Inc. Triad Advisors and Ballentine Capital Advisors are not affiliated entities.
---
i https://www.golfmagic.com/best-tips-and-instruction/best-golf-tips-3-easy-tips-help-you-hit-straighter-drives
ii https://www.simplyrecipes.com/recipes/chicken_breasts_with_mustard_cream_sauce/iii https://www.marthastewart.com/featured/StriveGreenerPlantFilledLife?sm_c=52-912-802-13880-3445