While most of us were enjoying the holidays, our friends in Washington were busy tinkering with traditional Individual Retirement Accounts (IRAs). This is just one item in the new SECURE Act.
As you may have heard, Congress passed legislation late last year that changed the rules for traditional IRAs and other defined contribution plans. These changes went into effect on January 1, 2020.
Over the years, there have been many changes to the tax laws affecting retirement, and this one is no different. If you reach age 70½ in 2020, you can delay taking your first required minimum distribution (RMD) on your traditional IRAs until April 1 of the year after you turn 72. If you turned 70½ in 2019, you will still be required to take your first RMD by April 1, 2020. This may not sound like a big deal, but I can assure you, keeping your money in a tax-deferred account for another 18 months may alter some of the retirement income projections we have created.
The other thing that's changed? You can continue contributing to your Traditional IRA past age 70½. There's no requirement to stop contributing as long as you meet the earned income requirement.
Another big change will affect the required minimum distribution (RMD) timeline for IRAs granted to a beneficiary at the time of your death.
So, what does this mean for you?
Unless an inherited IRA meets a very specific set of circumstances, non-spousal beneficiary is now required to withdraw the money from the IRA within a period of 10 years.
For example, let's say that you have a hypothetical $1 million IRA. The beneficiary is not required to take a set amount. The requirement is the money must be withdrawn by the end of the 10th year following the year of inheritance. So, if you are leaving your IRA to a 50-year-old child, they must take all the money by the time they reach age 61. In the past, your 50-year-old child could stretch the money over their expected lifetime, or roughly 30 years.
The new limits on IRAs may force account owners to reconsider inheritance strategies and review how the accelerated income may affect a beneficiary's tax situation.
Each individual situation may warrant some adjustments if applicable. We'll be keeping a close eye on the legislation and other items in the new SECURE Act. Give us a call if you have any questions.
Have a great weekend!
Source: FMG Suite
Golf Tip of the Week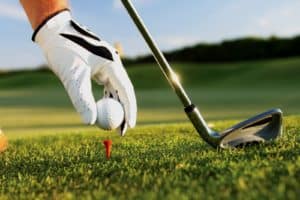 Tee It Forward
It can be tempting to play a challenging course from the longest set of tees, letting you experience the shots that pros do across a round. Sometimes, though, the holes become too long. When you play all the way from the back tees, you may be setting yourself up for a slow and frustrating round. If you end up using hybrids or fairway woods for every approach shot, is that really fun?
So, think about teeing it forward: instead of playing from the black tees, stick to the blues, the whites, or whatever tees correspond to a yardage you feel comfortable with. This encourages a better score and a faster round.
Tip adapted from USGA.org i
Recipe of the Week
Cauliflower Pizza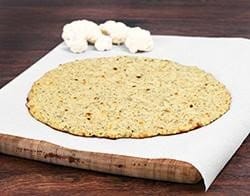 [4 servings]
Ingredients:
One whole cauliflower
One egg
½ cup Parmesan and/or Mozzarella cheese, grated.
1½ tsp. seasoning mix of basil, oregano, salt, and pepper (to taste)
Extra virgin olive oil, misted (or cooking spray)
Directions:
Preheat oven to 375˚F and add parchment paper.
After you rinse and chop cauliflower, rice in food processor, and then microwave for 8 minutes (or bake in oven for 15 minutes on a baking sheet).
Once cooked, move rice to layered cheesecloth and let cool for five minutes. Compress the liquid out of the cheesecloth until it no longer produces water.
Raise oven temperature to 450˚F.
Mix egg, seasoning mixture. Add grated cheese and fully drained cauliflower rice. Mix well into pizza dough.
Add new parchment paper to baking sheet, mist with olive oil or cooking spray. Move dough to center of sheet and flatten into a thin pizza crust.
Bake for 20 minutes on each side, turning with spatula. Once baked, add favorite toppings and cheese and bake until evenly melted.
Recipe adapted from ifoodreal.comii
Health Tip of the Week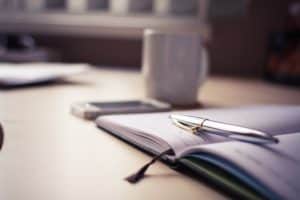 Start the New Year Off S.M.A.R.T.
While around 60% of us make New Year's Resolutions, only 8% of us achieve them.4 But don't let that discourage you! Transform your New Year's Resolution into a "S.M.A.R.T." goal, following these criteria.5
Specificity – How could you reach this goal? Consider the who, what, when, where, which, and why of the process.
Measurability – Set some metrics.
Achievability – Define small, attainable subtasks.
Relevance – Will the steps yield the desired result?
Timeliness – Assign realistic deadlines for each step.
So, instead of resolving to "add money to my rainy day fund," plan to "add $50 to my rainy day fund per month for home repairs." You can reassess and adjust your plan with time.
Start S.M.A.R.T. and make it easier to realize your 2020 goals.
Tip adapted from Inc.comiii and SmartSheet.comiv
Copyright (C) 2019. Ballentine Capital Advisors. All rights reserved.
Our mailing address is:
Ballentine Capital Advisors
23 Buena Vista Way, Suite B
Greenville, SC 29615
unsubscribe from this list update subscription preferences
Disclosure: 

The content is developed from sources believed to be providing accurate information. The information in this material is not intended as tax or legal advice. It may not be used for the purpose of avoiding any federal tax penalties. Please consult legal or tax professionals for specific information regarding your individual situation. This material was developed and produced by FMG Suite to provide information on a topic that may be of interest. FMG Suite is not affiliated with the named broker–dealer, state– or SEC–registered investment advisory firm. The opinions expressed and material provided are for general information, and should not be considered a solicitation for the purchase or sale of any security. Copyright 2020 FMG Suite.
The articles and opinions expressed in this newsletter were gathered from a variety of sources, but are reviewed by Ballentine Capital Advisors prior to its dissemination. All sources are believed to be reliable but do not constitute specific investment advice. In all cases, please contact your investment professional before making any investment choices.
Securities through Triad Advisors, LLC, Member FINRA/SIPC. Advisory services through Ballentine Capital Advisors, Inc. Triad Advisors and Ballentine Capital Advisors are not affiliated entities.
i https://www.usga.org/pace-of-play-resource-center/tips-and-suggestions-for-improving-pace-of-play.html
ii https://ifoodreal.com/cauliflower-pizza-crust/
iii https://www.inc.com/peter-economy/10-top-new-years-resolutions-for-success-happiness-in-2019.html
iv https://www.smartsheet.com/blog/essential-guide-writing-smart-goals