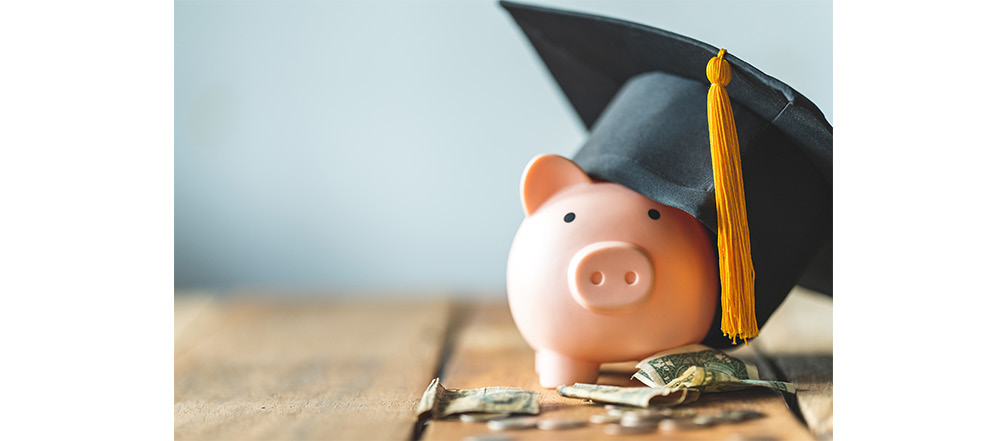 In talking about the way, he handled his finances, comedian Steve Martin said, "I love money. I love everything about it. I bought some pretty good stuff. Got a $300 pair of socks. Got a fur sink. An electric dog polisher. A gasoline powered turtleneck sweater. And, of course, I bought some dumb stuff, too."1
Unfortunately, liking money and even accumulating lots of it, doesn't go hand in hand with knowing how to use it wisely.
Though we are a wealthy nation, many Americans feel that the solution to their financial challenges lies in simply bringing in more money. For anecdotal evidence, just ask anybody you know. But you can also see this idea reflected in the overwhelming popularity of stimulus payments, the rise in so-called side hustle jobs, and the continued growth of the lottery market.2
This is not to say that many people do not have much to spare above basic living expenses, especially as the cost of housing has continued to skyrocket in many parts of the country.
But people at all income levels could be doing much better with what they have, and a big part of the problem is ignorance about how finances actually work. This general lack of understanding was borne out in a study by the Financial Industry Regulatory Authority (FINRA) that found that while 71% of Americans claim to be financially literate, only about 34% can correctly answer a short quiz about basic financial concepts like compounding interest.3
Unfortunately, without adequate financial knowledge, people tend to make poor decisions, leading to unneeded anxiety about their finances.
According to advisor and financial writer Rick Kahler, the first step people need to take is not cramming their heads with new knowledge, but consciously "unlearning" their internalized fallacies about money. This is often not easy to do, because much of what we think about money is intertwined with other long-held core beliefs.4
On top of this, says Kahler, is the additional burden of societal shame people feel about their financial situation. People feel embarrassed about making too little. People feel embarrassed about making too much. And then there's the shame that comes with knowing you haven't been doing a good job managing your money.
Prudent investors know that financial education can (literally) pay dividends down the road. And we can not only be a source of accurate information and valuable experience, but we can serve as a confidential money counselor. Someone with whom you feel comfortable sharing every aspect of your financial life, the good as well as the potentially embarrassing.
It feels good knowing that you have an accurate view of how your financial plan is supposed to work. It feels even better when you know you have less cause for worry.
Have a wonderful weekend!




Source: Efficient Advisors
---
Golf Tip of the Week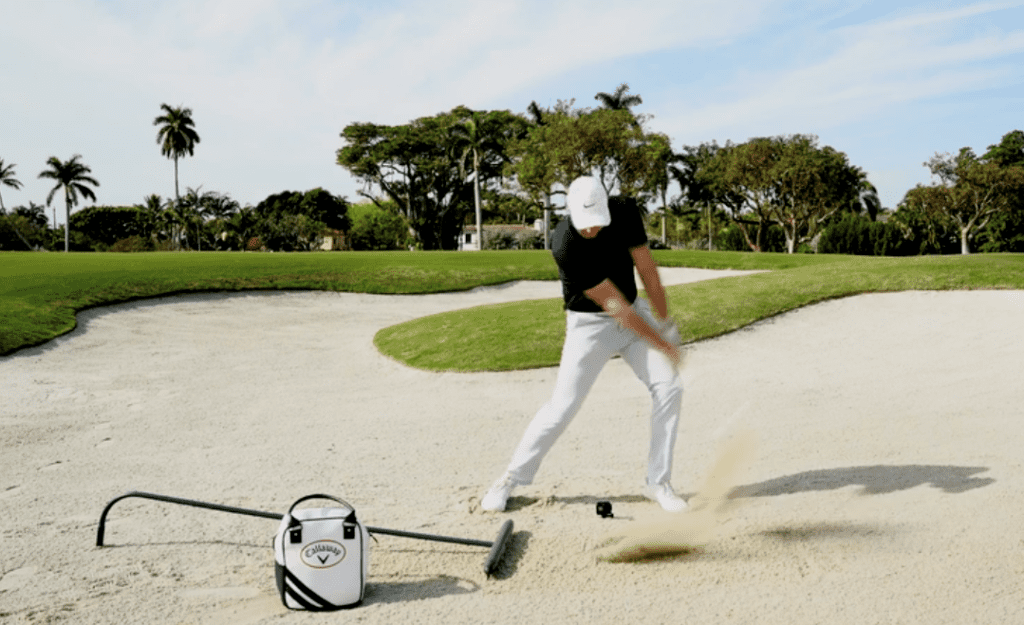 How a Bunker Rake Can Help You Hit Perfect Sand Shots
Greenside bunker shots don't have to spell doom. Golf Digest Best Young Teacher David Armitage has a tip that will help you get out safely in one shot.
Grab the nearest bunker rake and set it about a foot behind the ball. Get into a wide stance with your weight favoring your front leg and the ball just forward of center. Your goal is to make a swing missing the rake both on the takeaway and again on the downswing. This helps make sure your attack angle is not too shallow and you don't bottom out the club too soon. You should strike the sand in the middle of your stance, just behind the ball, creating a high-spinning, soft-landing shot.
Tip adapted from Golfdigest.comi
---
Recipe of the Week
Smoky Beef Sliders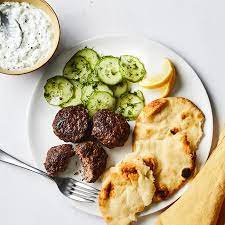 4 Servings
 Ingredients
1 ½ pounds ground beef
2 teaspoons smoked paprika
1 ½ teaspoons ground cumin
1 large clove garlic, grated (preferably on a Microplane)
2 teaspoons kosher salt, divided
½ teaspoon freshly ground black pepper, divided
1 English cucumber
¾ cup plain low-fat Greek yogurt
3 tablespoons chopped fresh dill, divided
2 tablespoons olive oil, divided
Warm flatbread and lemon wedges, for serving
Instructions
1. Mix beef, paprika, cumin, garlic, 1 ¼ teaspoons salt, and ¼ teaspoon pepper in a large bowl until well combined. Shape into 12 (1 inch thick) patties. Place on a plate and refrigerate for 10 minutes.
2. Meanwhile, grate a third of the cucumber on large holes of a box grater to equal ½ cup. Place grated cucumber on a paper towel and squeeze to remove water. Transfer cucumber to a medium bowl. Stir in yogurt, ¼ teaspoon salt, 1 tablespoon dill, and remaining ¼ teaspoon pepper.
3. Thinly slice remaining cucumber and place in a large bowl. Add 1 tablespoon oil and remaining ½ teaspoon salt and 2 tablespoons dill; toss to coat.
4. Heat remaining 1 tablespoon oil in large skillet over medium high heat. Working in 2 batches, cook patties in hot oil until browned and cooked to desired doneness, 2 to 3 minutes per side for medium. Serve with flatbread, lemon wedges, yogurt sauce, and a cucumber salad.
Recipe adapted from realsimple.comii
---
Health Tip of the Week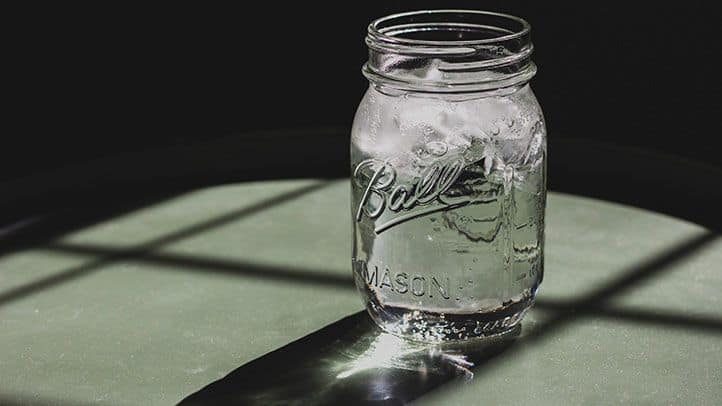 7 Best Times to Drink Water
Boost your mood, support your weight, and sharpen your focus by knowing when and how much to hydrate.
If one of your goals is to drink more water, you're on your way to a healthier body. "Every cell in our body requires water. Water is critical for the function of your digestion, heart, lungs, and brain," says Sarah Krieger, a registered dietitian nutritionist in St. Petersburg, Florida.
There are many guidelines about how much to drink. Krieger instructs clients to take their body weight in pounds (lb.), divide this number in half, and drink that many ounces (oz) in fluids, including water, each day. (If you are 140 lb., that's 70 oz of fluids, which is the equivalent of almost nine cups of fluids.) That also depends on your activity level, if you're out in the heat, or if you're pregnant, nursing, or ill — all factors that require you to increase hydration. Similarly, water intake recommendations from the National Academies of Sciences, Engineering, and Medicine suggest men drink at least 13 (8 oz) cups of fluids per day and that women aim for 9 (8 oz) cups of fluids or more.
When You Wake Up, Consume One to Two Cups of Water
To Regulate Hunger, a Glass of Water Before a Meal May Help
Have a Glass of Water to Help Wash Down a Meal
Rather Than Reaching for Coffee to Cure Midafternoon Slump, Drink Water
Drink Water When You have a Headache
Hydrate Smartly Before, During, and After Exercise
Have a Sip or Two of Water Before Bedtime
Tip adapted from everydayhealth.comiii
---
Copyright (C) 2021. Ballentine Capital Advisors. All rights reserved.
Our mailing address is:
Ballentine Capital Advisors
15 Halton Green Way
Greenville, SC 29607
unsubscribe from this list update subscription preferences
Sources:
1. https://www.forbes.com/sites/robertberger/2014/04/30/top-100-money-quotes-of-all-time/?sh=4e55ae684998
2. https://www.wboc.com/story/43503712/lottery-market-size-share-growth-rate-company-overview-key-players-revenue-trends-organizations-opportunities-and-forecast-2021-2024-latest-research
3. https://www.usfinancialcapability.org/quizzes.php
4. https://www.advisorperspectives.com/articles/2021/04/24/the-harmful-power-of-mistaken-money-beliefs
Disclosure:
The views expressed herein are exclusively those of Efficient Advisors, LLC ('EA'), and are not meant as investment advice and are subject to change. All charts and graphs are presented for informational and analytical purposes only. No chart or graph is intended to be used as a guide to investing. EA portfolios may contain specific securities that have been mentioned herein. EA makes no claim as to the suitability of these securities. Past performance is not a guarantee of future performance. Information contained herein is derived from sources we believe to be reliable, however, we do not represent that this information is complete or accurate and it should not be relied upon as such. All opinions expressed herein are subject to change without notice. This information is prepared for general information only. It does not have regard to the specific investment objectives, financial situation and the particular needs of any specific person who may receive this report. You should seek financial advice regarding the appropriateness of investing in any security or investment strategy discussed or recommended in this report and should understand that statements regarding future prospects may not be realized. You should note that security values may fluctuate, and that each security's price or value may rise or fall.
The articles and opinions expressed in this newsletter were gathered from a variety of sources but are reviewed by Ballentine Capital Advisors prior to its dissemination. All sources are believed to be reliable but do not constitute specific investment advice. In all cases, please contact your investment professional before making any investment choices.
Securities through Triad Advisors, LLC, Member FINRA/SIPC. Advisory services through Ballentine Capital Advisors, Inc. Triad Advisors and Ballentine Capital Advisors are not affiliated entities.
---
i https://www.golfdigest.com/story/sand-shots-david-armitage
ii https://www.realsimple.com/food-recipes/browse-all-recipes/smoky-beef-sliders-recipe/
iii https://www.everydayhealth.com/healthy-living/8-best-times-drink-water/