In April of 1862, the Confederate Army of the Mississippi attacked the Union Army of the Tennessee, resulting in what was to be known as the Battle of Shiloh. It proved to be the bloodiest engagement of the Civil War up to that point. The nearly 24,000 dead, wounded, captured, or missing totaled almost twice the casualties of any previous battle.1
Because the engagement was fought near the Tennessee/Mississippi state line, many of the Confederate dead were buried in Columbus, Mississippi. But some Union soldiers were also laid to rest in the same cemetery, setting up an act of reconciliation that would go on to inspire the country.2
In 1866 four women from Columbus decided to decorate the graves of their war dead. This was not unusual. For all of recorded history humans have honored the resting places of their fallen heroes. But it's what these women did next that drew national attention. Not only did they lay flowers on the tombs of the soldiers who fought on their side, but they also laid them on the graves of their enemies—the Union soldiers. And then they went a step further and sent notes of condolence to the northern soldiers' families.
Finch, who read about it in a New Your paper, devoted a stanza to it in his 1867 poem The Blue and The Gray:
From the silence of sorrowful hours
The desolate mourners go,
Lovingly laden with flowers
Alike for friend and foe;
Under the sod and dew
Waiting the judgement day;
Under the roses, the Blue,
Under the lilies, the Gray.3
The remarkable gesture by the women in Columbus may very well have been the genesis of Memorial Day as we observe it this month. Our national day of remembrance for those who died in battle (or from wounds received in battle) was enacted as a recognition of the many local memorial days that were already taking place around the country.
Knowing this story, we have a reason to be doubly inspired this Memorial Day.
First, by the great sacrifice made by the men and women who have died fighting for our country. And second, by the women from northern Mississippi who chose to lay aside bitterness and instead pursue peace through an act of compassion.


Source: Efficient Advisors
---
How bad is buying at the peak of the market?

Roy Sullivan was enjoying a quiet Saturday morning of trout fishing when the lightning bolt struck. It hit him on the top of his head and exited his lower body, causing burns down his chest and abdomen. Stunned by the strike but still alive, Sullivan was returning to his car when a black bear charged out of the woods and tried to steal his string of freshly-caught fish.
This was the seventh documented occasion that Roy Sullivan had been struck by lightning.4
If you wanted to imagine a similar string of bad luck in the world of investing, you might think of a person who only puts money into the market a few days a year, and by some stroke of extraordinarily bad fortune, each of those days happens to be when the market has reached a new all-time high.
After all, there's only one direction you can go from a peak.
This is, in fact, one of reasons some investors choose to use "dollar cost averaging" when investing large sums. This method divides a larger sum into smaller increments to invest into the market over a period of time, with the hope of minimizing the risk that you chose to put it all in on the "worst" possible day.5
But is a new market high the "worst" possible day if your investing time horizon is several years or even decades?
Advisor and financial writer Ben Carlson wondered how much it would cost someone to experience this perceived bad luck. He asked: What would happen to your returns if you invested only on the market's peak days?6
What he discovered runs contrary to conventional wisdom.
First, Carlson looked at the frequency of new all-time high days. He defined these as days when the S&P 500 reached a value that superseded its previous high. For example, he determined that from 1988 through 2020 there had been more than 600 all-time highs, about 7.3% of all trading days.
Next, he compared returns for buying the index over time versus buying only on the peak days. The results are surprising. According to his calculations, a person who invested only on peak days would have had slightly better returns than a person who spread out their purchases over all days.
"All-time highs tend to beget all-time highs," he says, "simply because that's the way the markets work in a raging bull."
Carlson doesn't recommend trying to target all-time highs specifically as an investing strategy. There's no way to predict when new peak days will occur. Rather, he points to it as a demonstration that investing at all-time highs doesn't have to be a losing proposition.
Of course, the past performance of the market is no indicator of how it will perform in the future. And historically, there have been some long periods between successive all-time highs. But the evidence suggests that new highs can be as temporary as whatever recent low you're measuring.
Give us a call if we can help!
We wish you and your family a happy and meaningful Memorial Day.



Source: Efficient Advisors
---
Golf Tip of the Week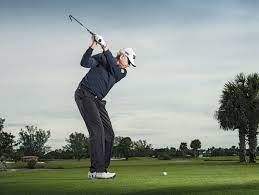 Make a Better Backswing With One Simple Tweak
Too much forward bend can restrict your backswing turn and mess up your contact and speed. Here's a unique drill from Golf Digest Best Young Teacher Brad Skupaka that will help you make a good pivot on the backswing and hit more powerful shots.
First, peel off an 18-inch piece of masking tape and get in your normal address position. Attach one end of the tape just below your sternum and the other to your lead thigh. Now, make a backswing and really stretch out your spine. The goal is to separate either end of the tape from your body, which you can only do if you stay tall and fully turn your upper body against a stable lower body. Take this feel with you to the golf course, and you should start making more solid contact and hitting the ball longer.
Tip adapted from Golfdigest.comi
---
Recipe of the Week
Pizza Croissants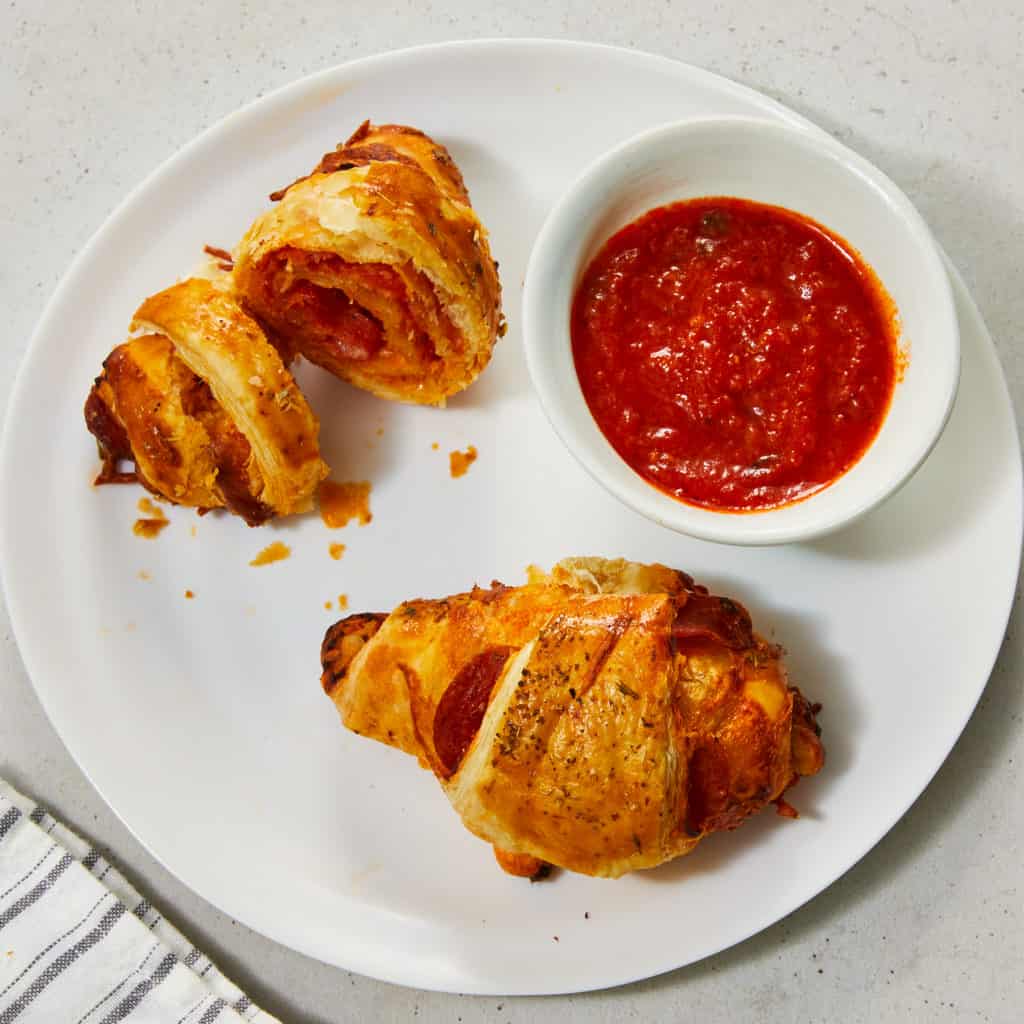 6 Servings
Ingredients
½ (17.3-ounce) package frozen puff pastry, thawed (1 sheet)
3 tablespoons marinara
2 ounces pre-shredded Italian cheese blend (about ½ cup)
¼ cup pepperoni slices
1 large egg, beaten
¼ teaspoon dried oregano
Instructions
1. Preheat oven to 325.
2. Cut puff pastry sheet into 6 triangles. Top each triangle evenly with marinara, cheese and pepperoni.
3. Starting with widest end, roll up triangles; place tip side down on a parchment paper-lined baking sheet.
4. Brush with egg, and sprinkle evenly with oregano.
5. Bake in preheated oven until golden, about 40 minutes.


Recipe adapted from realsimple.comii
---
Health Tip of the Week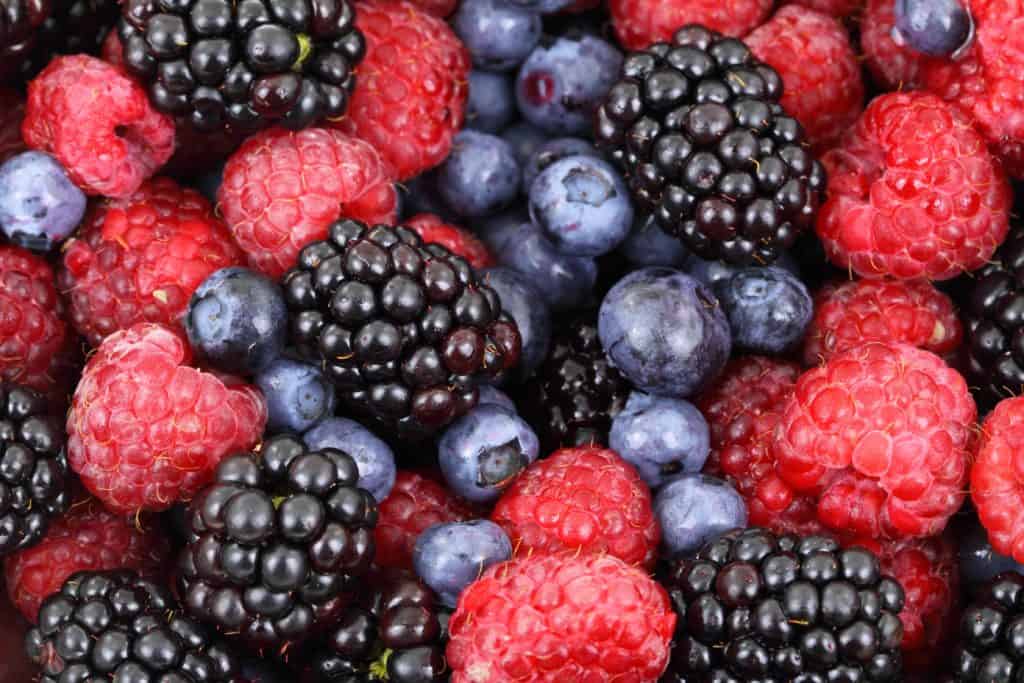 Give Your Diet a Berry Boost
If you do one thing this summer to improve your diet, have a cup of mixed fresh berries — blackberries, blueberries, or strawberries — every day. They'll help you load up on antioxidants, which may help prevent damage to tissues and reduce the risks of age-related illnesses. Blueberries and blackberries are especially antioxidant-rich.
A big bonus: Berries are also tops in fiber, which helps keep cholesterol low and may even help prevent some cancers.

Tip adapted from webmd.comiii
---
Copyright (C) 2021. Ballentine Capital Advisors. All rights reserved.
Our mailing address is:
Ballentine Capital Advisors
15 Halton Green Way
Greenville, SC 29607
unsubscribe from this list update subscription preferences
Sources:
1. https://en.wikipedia.org/wiki/Battle_of_Shiloh
2. https://www.theatlantic.com/national/archive/2015/03/the-blue-and-the-gray/388511/
3. https://civilwarhome.com/blueandgray.html
4. https://en.wikipedia.org/wiki/Roy_Sullivan#Seven_strikes
5. https://www.investopedia.com/terms/d/dollarcostaveraging.asp
6. https://awealthofcommonsense.com/2020/12/investing-in-stocks-at-all-time-highs/
Disclosure:
The views expressed herein are exclusively those of Efficient Advisors, LLC ('EA'), and are not meant as investment advice and are subject to change. All charts and graphs are presented for informational and analytical purposes only. No chart or graph is intended to be used as a guide to investing. EA portfolios may contain specific securities that have been mentioned herein. EA makes no claim as to the suitability of these securities. Past performance is not a guarantee of future performance. Information contained herein is derived from sources we believe to be reliable, however, we do not represent that this information is complete or accurate and it should not be relied upon as such. All opinions expressed herein are subject to change without notice. This information is prepared for general information only. It does not have regard to the specific investment objectives, financial situation and the particular needs of any specific person who may receive this report. You should seek financial advice regarding the appropriateness of investing in any security or investment strategy discussed or recommended in this report and should understand that statements regarding future prospects may not be realized. You should note that security values may fluctuate and that each security's price or value may rise or fall.
The articles and opinions expressed in this newsletter were gathered from a variety of sources but are reviewed by Ballentine Capital Advisors prior to its dissemination. All sources are believed to be reliable but do not constitute specific investment advice. In all cases, please contact your investment professional before making any investment choices.
Securities through Triad Advisors, LLC, Member FINRA/SIPC. Advisory services through Ballentine Capital Advisors, Inc. Triad Advisors and Ballentine Capital Advisors are not affiliated entities.
---
i https://www.golfdigest.com/story/instruction-better-backswing-brad-skupaka
ii https://www.realsimple.com/food-recipes/browse-all-recipes/pizza-croissants-recipe
iii https://www.webmd.com/women/features/8-summer-steps-for-healthy-living