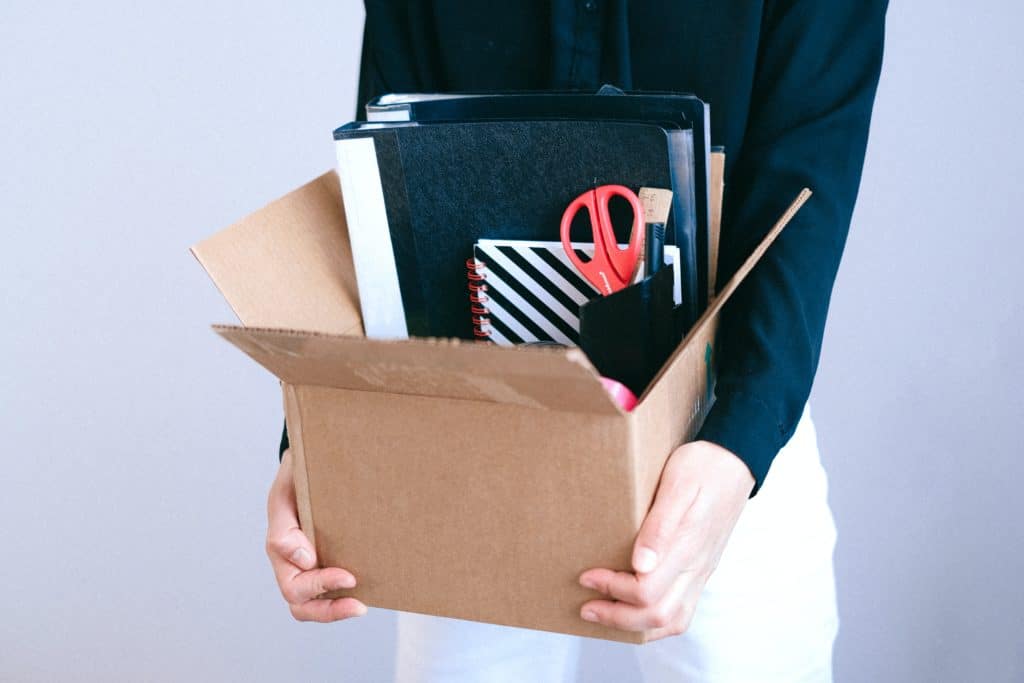 In April 2020, the U.S. economy lost an astonishing 20.8 million jobs, by far the largest loss recorded in a single month dating back to 1939. To put this in perspective, the second largest monthly job loss was about 2 million in September 1945, when defense industries reduced production at the end of World War II.1
The April unemployment rate spiked to 14.7%, the highest official rate on record (though unemployment has been estimated as high as 25% during the Great Depression). Just two months earlier, it was 3.5%, a 50-year low.2-3
As these numbers indicate, the impact of the COVID-19 recession on U.S. employment is unprecedented. As we approach the end of a very difficult year, this might be a good time to look at the state of the jobs recovery so far and consider its future prospects.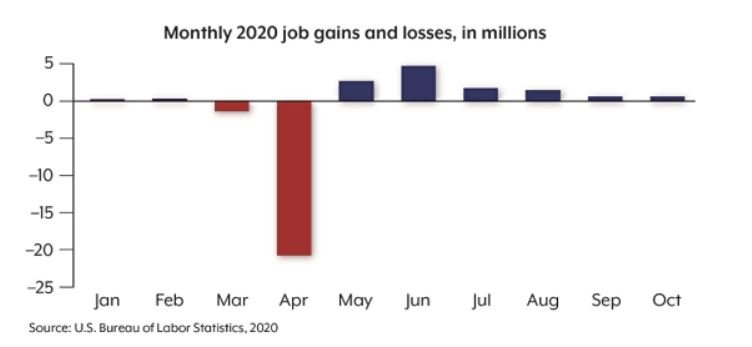 Measuring unemployment
The headline unemployment rate for October was 6.9%, a 1% improvement over September and less than half the rate in April. The rate is moving in the right direction but has a long way to go, and the headline rate — officially called U-3 — is not always the best indication of the state of employment. The U-3 rate only measures those who are unemployed and have actively looked for work during the previous four weeks.4
The broadest measure, U-6, includes discouraged and other "marginally attached" workers — those who are not currently looking for a job but are available to work and have looked in the last 12 months — and part-time workers who want and are available for full-time work. By this measure, the unemployment rate in October was 12.1%, suggesting that almost one out of eight Americans who want to work full-time cannot do so.5
Among the positive news in the October report was that almost 750,000 people age 20 and older — including 480,000 women — joined the labor force (meaning they are either employed or actively looking for work). This came after 1.1 million left in September — about 80% of them women — suggesting they may have dropped out to care for children attending school remotely or because they lacked child care. Women are also more likely to work in jobs that have been especially hard-hit by the pandemic. Since February, almost 2.2 million women have left the labor force compared with just 1.4 million men.6-7
Diminishing job gains
Prior to March 2020, the U.S. economy added jobs for 113 consecutive months dating back to October 2010. With the beginning of lockdowns in March, followed by the April collapse, more than 22 million jobs were lost over a two-month period.8
About 12 million jobs returned over the next six months, but that leaves the economy down 10 million jobs, and growth has slowed substantially since almost 5 million jobs were added in June during the first wave of reopenings. September and October saw gains of 672,000 and 638,000, respectively — great months during a healthy economy, but not nearly enough to catch up.9 If job creation continues at that pace, it would take about 15 months to get back to pre-pandemic levels, and that may be optimistic. In the October Economic Forecasting Survey of The Wall Street Journal, more than 40% of economists projected that payrolls would not return to pre-pandemic levels until 2023, and about 10% thought it would take even longer.10
An uneven recession
Different industries respond differently during any recession, but the pandemic has created big disparities that have led to large-scale layoffs. The leisure and hospitality industry has been hit the hardest, with total payrolls still down 20% from a year ago, despite more than 4.8 million employees returning to work over the last six months. By contrast, payrolls in the financial industry are down just 0.9%. Manufacturing is down 4.5%, and professional/business services is down 4.9%. Driven by demand for housing, the construction industry added 84,000 jobs in October and is down just 2.6% over October 2019.11
The retail industry added more than 100,000 jobs in October and is down only 3.0% from a year ago, aided by the strength of building supply stores, warehouse stores, and food and beverage stores, which have added almost 300,000 employees over the past year. Even with many locations reopening, employment in clothing stores is still down almost 25%, while sporting goods and hobby stores are down 16%. Online retailers, which have flourished during the pandemic, added 54,000 employees over the last six months, but payrolls are flat over a year ago.12 In 2019, retailers hired more than a half million temporary employees during the winter holiday season, but with so many brick-and-mortar stores struggling, the holidays may not provide as much of a boost this year.13
Imagining the future
In the near term, the employment picture will depend in large part on controlling the coronavirus. The spike in cases going into the winter cold and flu season suggests that the return-to-work process may slow down. Recent news regarding a vaccine is encouraging, and some high-risk groups might be inoculated by the end of the year. However, a vaccine may not be widely available until spring 2021.14
While an effective vaccine could be a game changer, it will not instantly open businesses or return all employees to the same jobs they had before the pandemic. For example, the shift to online retailing, which requires fewer employees, will likely continue. On the other hand, pent-up demand for travel and dining in restaurants could lead to a surge in hiring. A recent survey of frequent travelers found that 99% are eager to travel again, and 70% plan to take a vacation in 2021.15
In the best case, the pandemic might inspire changes that will strengthen the American workforce. In October, more than 21% of U.S. workers were still working remotely due to COVID-19, and many companies are making remote work a permanent option — a paradigm shift that may open new jobs for workers living outside of urban centers.16 The combination of remote work, remote learning, cheap technology, and low interest rates might offer opportunities to rethink broad business, employment, and education models. In the long term, the jobs recovery could depend on innovation as much as a vaccine.
Have a great weekend!
Source: Broadridge Advisor
---
Golf Tip of the Week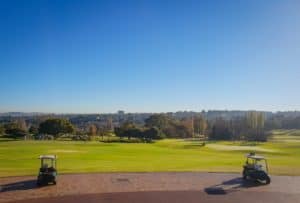 Pocket-to-Pocket Pitch Shots
Are you struggling with those pitch shots around the green, whether to hit it high or low, make it stop quickly or skid and roll? What I love about this shot is that you can basically use the same technique, then just change ball position and clubs to create all the shots you need from 30 yards and in. No more confusion on set-up or execution.
Here we go. Set up…keep it clean!
FOR THE STANDARD SHOT
Stance narrow, just inside hip width
Front foot dropped back and flared slightly, this will help your body rotate through the shot
Ball position for standard shot, just slightly back of center
Center of sternum over ball
Place more pressure onto your lead foot
Handle of club pointing just slightly forward of belly button
From a nice, compact but balanced set up position, swing your arms back and allow your trail arm to fold until your hands are just off your rear pocket. On the forward swing, simply rotate your hips and chest and allow your arms to swing forward and finish with your hands off your front pocket. The lead arm will soften and fold so that your club can move on an arc around your body.
Tip adapted from GolfTipsMag.comi
---
Recipe of the Week
Fudgy Chocolate Crinkle Cookies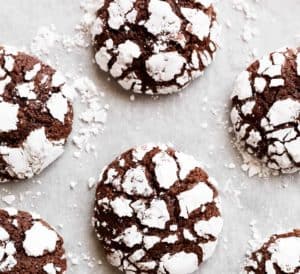 [20 small cookies]
Ingredients:
1/2 cup unsweetened cocoa powder
1 cup white granulated sugar
1/4 cup vegetable oil
2 large eggs
2 teaspoons pure vanilla extract
1 cup all purpose or plain flour
1 teaspoon baking powder
1/2 teaspoon salt
1/4 cup confectioner's sugar or icing sugar (for coating)

Instructions:
In a medium-sized bowl, mix together the cocoa powder, white sugar and vegetable oil. Beat in eggs one at a time, until fully incorporated. Mix in the vanilla.
In another bowl, combine the flour, baking powder, and salt. Stir the dry ingredients into the wet mixture just until a dough forms (do not over beat). Cover bowl with wrap and refrigerate for at least 4 hours or overnight.
When ready to bake, preheat oven to 350°F. Line 2 cookie sheets or baking trays with parchment paper (baking paper). Roll 1 tablespoonful of dough into balls for smaller cookies, or 2 tablespoonfuls for larger cookies.
Add the confectioners (icing) sugar to a smaller bowl. Generously and evenly coat each ball of dough in confectioners' sugar and place onto prepared cookie sheets.
Bake in preheated oven for 10 minutes (for small cookies) or 12 minutes (for larger cookies). The cookies will come out soft from the oven but will harden up as they cool.
Allow to cool on the cookie sheet for 5 minutes before transferring to wire racks to cool.
Recipe adapted from Cafedelites.comii
---
Health Tip of the Week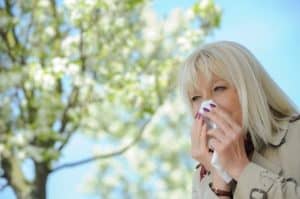 10 Cold-Fighting Juices
Your immune system is constantly active, figuring out which cells belong to your body and which don't. This means it needs a healthy dose of vitamins and minerals to keep its energy up and going. The following recipes are packed with essential nutrients for everyday health or for fighting off viruses such as the cold or flu.
Orange, grapefruit, and other citrus
Green apple, carrot, and orange
Beet, carrot, ginger, and apple
Tomato
Kale, tomato, and celery
Strawberry and kiwi
Strawberry and mango
Watermelon mint
Pumpkin seed
Green apple, lettuce, and kale
Making juices, smoothies, and nutritional drinks is one of the tastier ways to stay healthy. No matter which one you like, you can always add other superfoods such as chia seeds and wheat germ for more health benefits.
Tip adapted from Healthline.comiii
---
Copyright (C) 2020. Ballentine Capital Advisors. All rights reserved.
Our mailing address is:  
Ballentine Capital Advisors
23 Buena Vista Way, Suite B
Greenville, SC 29615
unsubscribe from this list update subscription preferences
Sources:
1-2, 4-6, 8-9, 11-12, 16) U.S. Bureau of Labor Statistics, 2020
3) The Wall Street Journal, May 8, 2020
7) Associated Press, November 8, 2020
10) The Wall Street Journal Economic Forecasting Survey, October 2020
13) National Retail Federation, 2020
14) MarketWatch, November 13, 2020
15) Travel Leaders Group, October 16, 2020
Disclosure:
Broadridge Investor Communication Solutions, Inc. does not provide investment, tax, legal, or retirement advice or recommendations. The information presented here is not specific to any individual's personal circumstances. To the extent that this material concerns tax matters, it is not intended or written to be used, and cannot be used, by a taxpayer for the purpose of avoiding penalties that may be imposed by law. Each taxpayer should seek independent advice from a tax professional based on his or her individual circumstances. These materials are provided for general information and educational purposes based upon publicly available information from sources believed to be reliable — we cannot assure the accuracy or completeness of these materials. The information in these materials may change at any time and without notice.

The articles and opinions expressed in this newsletter were gathered from a variety of sources but are reviewed by Ballentine Capital Advisors prior to its dissemination. All sources are believed to be reliable but do not constitute specific investment advice. In all cases, please contact your investment professional before making any investment choices.
Securities through Triad Advisors, LLC, Member FINRA/SIPC. Advisory services through Ballentine Capital Advisors, Inc. Triad Advisors and Ballentine Capital Advisors are not affiliated entities.
---
i https://www.golftipsmag.com/instruction/short-game/pocket-to-pocket-pitch-shots/
ii https://cafedelites.com/fudgy-chocolate-crinkle-cookies/
iii https://www.healthline.com/health/juice-immune-system-boost