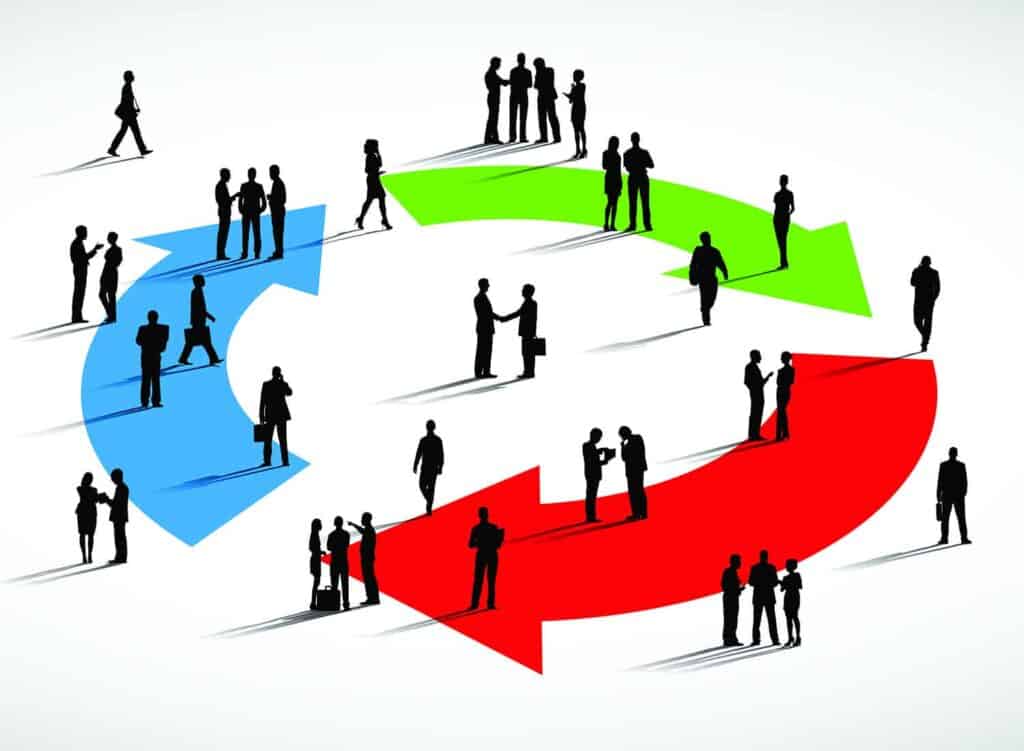 What has upswings and downturns, troughs, peaks, and plateaus? Though such terms could easily describe a roller coaster ride, they are also commonly used to describe the business cycle.
The business cycle – also known as the economic cycle – refers to fluctuations in economic activity over several months or years. Tracking the cycle helps professionals better understand the direction of the economy. The National Bureau of Economic Research makes official declarations about the economic cycle based on specific factors, including the growth of the gross domestic product, household income, and employment rates.
Moving in Waves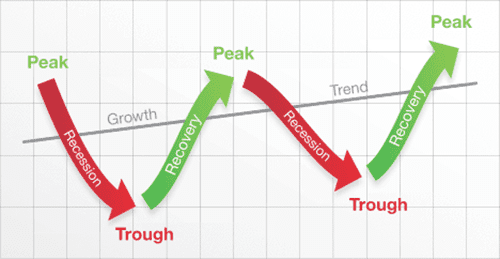 Stages of Cycle
So, how should investors look at information about the business cycle?
The current market price of a security only represents what an investor was willing to sell that security for on a specific day. Investor emotions also play a huge role in the overall success of a financial plan. Most often, investors that try to time the market or sell out due to the next "apocalypse dejour" experience subpar returns compared to those that stick to the plan. If you have a well-developed plan, you are hopefully not forced to sell when the market dips. Therefore, having a written plan is important to the overall health of your portfolio. If not, you may be caught selling at nonoptimal times.
Investors who understand that the economy moves through periods of recovery and recession may have a better perspective on the overall cycle. While most have a negative outlook on falling markets, it could be viewed as a positive because you are potentially buying companies on sale. For investors that are still in the accumulation stage, this represents huge buying opportunities if you have cash on the sidelines. With history as our only guide, recessions and depression may last several months or years, but new heights have been experienced if held for long periods of time.
The business cycle will transition from recovery to recession – and recession to recovery – over several months or years. Understanding that the economy travels through cycles may help you put current business conditions in better perspective.
If you have any questions about your current plan of action in this stage of the business cycle, please do not hesitate to reach out to us.
Have a great weekend!






Source: FMG Suite
---
Golf Tip of the Week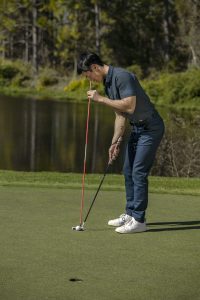 Base Putting Eye Position On Your Stroke
When I talk about putting with my students, I like to work on these top three skills:
Ability to aim
Ability start putt on the intended line
Speed control
This tip will help you master the top two.
Everyone's sights and visuals are different, so it is important to calibrate each player specifically and find out where they operate at their best.
The photo above illustrates the position where my dominant eye is looking over the ball. I would like to see my players have their eyes directly over the ball, or inside their target line up to the width of two golf balls.
There is no exact, textbook eye position over the ball, but those are my parameters — however, I never want to see a student's head and eyes outside the target line.
For players who have a very straight-back-and-through stroke with little amount of arc, I prefer to see their eyes sit directly over the ball. That will give them the truest indication of the proper line.
For players who have more arc to their stroke, I would like to see their eyes more inside the ball. Since the blade opens and closes slightly during the stroke, a slightly inside eye alignment can help square the putter face at impact.
These are just some basic examples to help you identify where your eyes should be over the ball. It's up to the golfer to practice and measure to find out where is the most optimal eye position for them to perform at the highest level.
Again, if you are able to aim your putter blade more consistently and start your putt on your intended line, you should make more putts — assuming that the read and the speed are correct also.
Tip adapted from golftipsmag.comi
---
Recipe of the Week
Healthy Homemade Fruit Snacks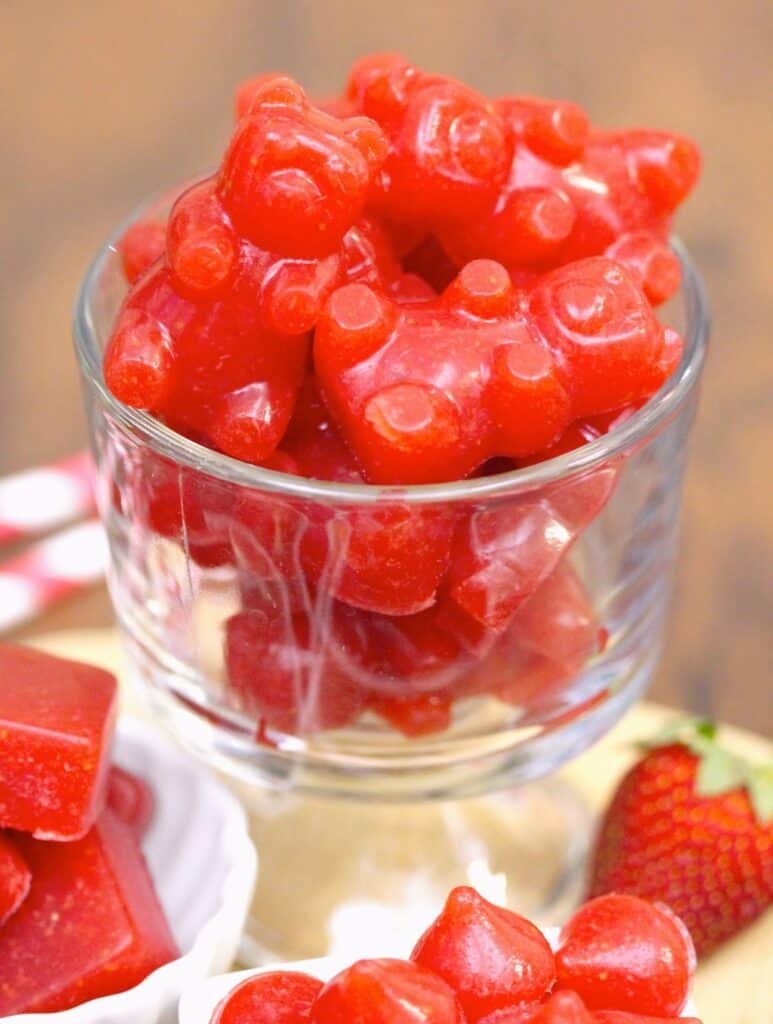 6-8 servings
Ingredients
1¾ cups Fresh Strawberry Puree
¾ cup Lemon Juice (freshly squeezed)
¾ tsp Liquid Stevia Extract
15 Drops Natural Red Food Coloring
40g (1/4 cup) Unflavored Gelatin
Instructions
Wash your strawberries, slice the greens off and puree in a blender. Measure 1¾ cups of the puree and place in a medium-sized bowl
Sir in the lemon juice, stevia extract, and natural food coloring.
Hold open a nut milk bag over a large bowl while you pour the strawberry mixture into the bag. Squeeze the bag to get as much liquid as you can.
Pour the strained mixture into nonstick saucepan, sprinkle the gelatin overtop, and let sit for 5 minutes. Stir together and smush any big clumps of gelatin, don't worry about the small ones, they'll dissolve.)
Place the pan over medium-high heat and stir occasionally, until it comes to a light boil. Stir constantly when the mixture boils harder. When you can't stir the bubbles away, keep it on the heat for 30 sec and them remove.
Let the mixture sit for a few minutes so the foam/bubbles dissolve. Carefully scoop the mix into your silicone mold of choice. Let cool slightly on the counter, then tranfer mold to refrigerator. Refrigerate until firm.
Store in sealed container in fridge.
Recipe adapted from dessertswithbenefits.comii
---
Health Tip of the Week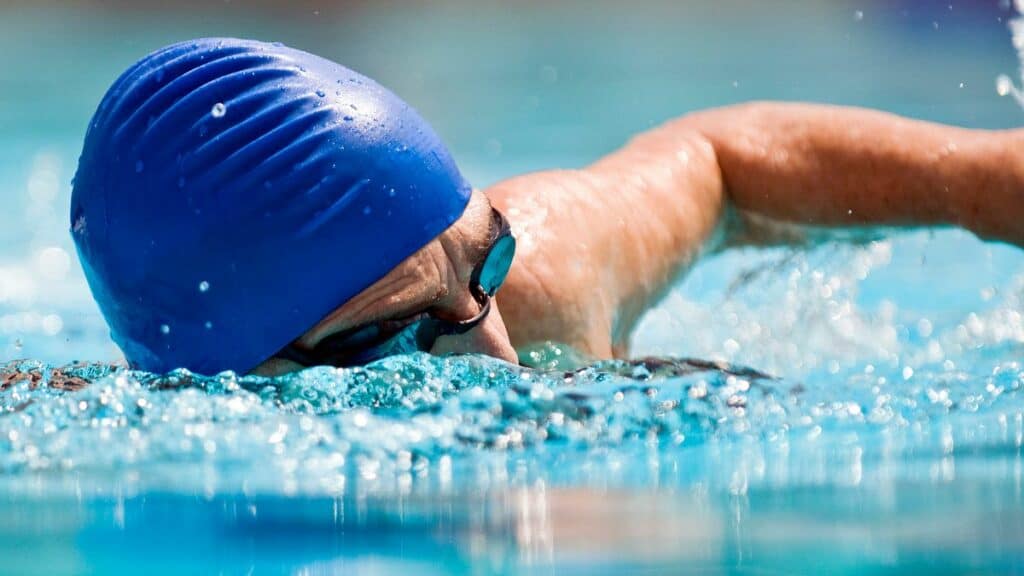 Top 12 Benefits of Swimming
You may have heard that experts recommend adults get 150 minutes of moderate activity or 75 minutes of vigorous activity each week. Swimming is an excellent way to work your entire body and cardiovascular system. An hour of swimming burns almost as many calories as running, without all the impact on your bones and joints.
Swimming is the fourth most popular activity in the United States. But why, exactly? There are a host of benefits you may gain from swimming laps regularly. Read on to learn about the benefits of swimming and how to incorporate swimming into your routine.
Here are 12 ways swimming can benefit you:
Works your whole body
Works your insides, too
Is appropriate for people with injuries, arthritis, and other conditions
Good option for people with asthma
Beneficial for people with MS, too
Torches Calories
Improves your sleep
Boosts your mood
Helps manage stress
Safe during pregnancy
Great for kids, too
Affordable
Tip adapted from healthline.comiii
---
Copyright (C) 2021. Ballentine Capital Advisors. All rights reserved.
Our mailing address is:
Ballentine Capital Advisors
15 Halton Green Way
Greenville, SC 29607
unsubscribe from this list update subscription preferences
Disclosure:
The content is developed from sources believed to be providing accurate information. The information in this material is not intended as tax or legal advice. It may not be used for the purpose of avoiding any federal tax penalties. Please consult legal or tax professionals for specific information regarding your individual situation. This material was developed and produced by FMG Suite to provide information on a topic that may be of interest. FMG Suite is not affiliated with Ballentine Capital Advisors. The opinions expressed and material provided are for general information and should not be considered a solicitation for the purchase or sale of any security. Copyright FMG Suite.
Ballentine Capital Advisors is a registered investment adviser. The advisory services of Ballentine Capital Advisors are not made available in any jurisdiction in which Ballentine Capital Advisors is not registered or is otherwise exempt from registration.
Please review Ballentine Capital Advisors Disclosure Brochure for a complete explanation of fees. Investing involves risks. Investments are not guaranteed and may lose value.
This material is prepared by Ballentine Capital Advisors for informational purposes only. It is not intended to serve as a substitute for personalized investment advice or as a recommendation or solicitation or any particular security, strategy, or investment product.
No representation is being made that any account will or is likely to achieve future profits or losses similar to those shown. You should not assume that investment decisions we make in the future will be profitable or equal the investment performance of the past. Past performance does not indicate future results.
Advisory services through Ballentine Capital Advisors, Inc.
---
i https://www.golftipsmag.com/instruction/putting/base-putting-eye-position-on-your-stroke/
iihttps://dessertswithbenefits.com/healthy-homemade-fruit-snacks/
iii https://www.healthline.com/health/benefits-of-swimming#benefits