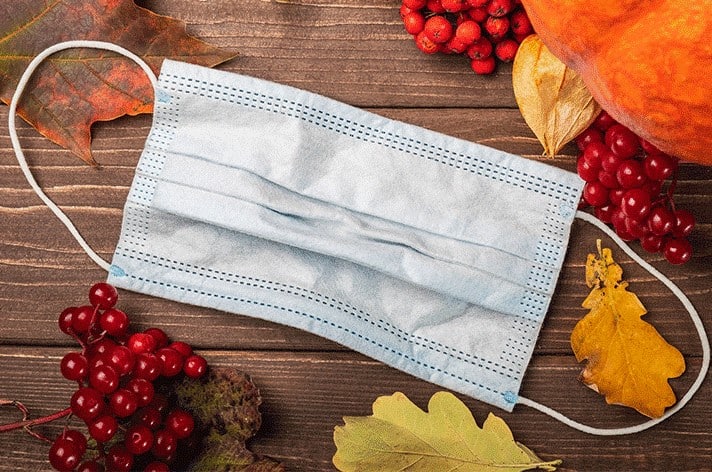 "The soul that gives thanks can find comfort in everything," wrote Hannah Whitall Smith. But, she continued, "the soul that complains can find comfort in nothing."1
Around the Thanksgiving holiday we're often reminded to be thankful for what we have because it's the right thing to do. Most of us would agree that having plenty and responding with ingratitude is simply wrong.
But an additional benefit of a thankful attitude is that it can lighten our hearts and make the ups and downs of life much easier to bear.
The challenge, however, is finding a way to be genuinely thankful when circumstances make it difficult to find anything to be thankful for.
An inspiring example of exhibiting gratitude in the midst of dire circumstances is Abraham Lincoln's proclamation on October 3, 1863. He declared that on the third Thursday of November the nation would observe a day of thanksgiving (inaugurating the national holiday we currently celebrate).
But the situation the nation found itself in seemed hardly conducive for gratitude. The bloodiest and some would say most vicious war in American history was raging with no end in sight. Lincoln was despised in the South, but the unexpectedly high cost of lives and property was making him a hated figure among a growing number in the North as well.
Yet in his proclamation he was able to list things for which Americans (at least in the Federal states) should be thankful for: "In the midst of a civil war of unequalled magnitude and severity . . . peace has been preserved with all nations, order has been maintained, the laws have been respected and obeyed, and harmony has prevailed everywhere, except in the theater of military conflict."2
As Lincoln demonstrated, being thankful doesn't mean denying the reality of difficult circumstances. Instead, by focusing on the things we can truly be grateful for, it helps put our challenges into perspective and can makes life easier to live.
This Thanksgiving we wish you and your family the very best. And we hope that as you reflect on your life, you find many things to be grateful for.
Have a great weekend!
Source: Efficient Advisors
---
Golf Tip of the Week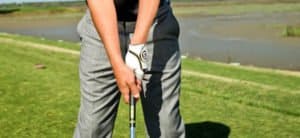 Better Chips Through Quiet Hands
Occasionally, newer and seasoned golfers alike get nervous over the ball when faced with a tough lie, forced carry or tight pin. But if your knees are knocking over every short shot, this tip is for you and better chips are on the way. Next time you miss a green, let the thumb and index finger of your trail hand go along for the ride.
We've all heard "quiet hands" when it comes to chipping. What that really means is the muscles in your arms should be more active than the muscles in your hands. The easiest way to feel this separation is to take the thumb and index finger of your trail hand off the club when practicing chips. Using the muscles in those fingers are great for writing or throwing but are very often the culprits to miserable chip shots. By removing these fingers from the grip you'll take the flip move out of your swing, create a wider – more forgiving – impact area, and get up and down more often.
Tip adapted from GolfTipsMag.comi
---
Recipe of the Week
Holiday Punch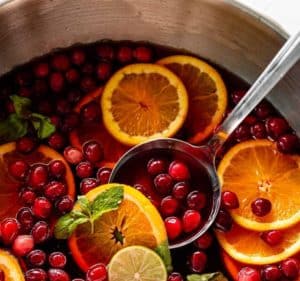 [12 servings]
Ingredients:
4 cups cranberry classic juice use Ocean Spray, or cranberry pomegranate juice, chilled
2 cups sprite or lemon-lime soda, chilled
2 cups ginger ale chilled
2 cups sparkling apple juice chilled
1 1/2 cups white rum or vodka (can omit)
1 1/2 cups frozen cranberries
1 orange or lemon, sliced
1 lime sliced
4 sprigs mint

Instructions:
Combine punch ingredients in a large punch bowl. Mix until just combined.
Add in cranberries, orange slices, lime slices and mint.
Serve immediately.
Recipe adapted from Cafedelites.comii
---
Health Tip of the Week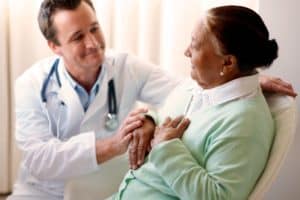 Know the Symptoms of Heart Disease in Women
Heart disease is the leading cause of death of women in the United States. But if you ask most American women, a surprisingly low number would not know that fact, according to new research.
According to the Centers for Disease Control and Prevention (CDC), about 1 in every 5 female deaths are linked to heart disease. When women have a heart attack, they may have different symptoms compared to a man. While chest discomfort is common, they may experience other symptoms that are less associated with heart attacks including dizziness, shortness of breath, or nausea.
Other symptoms can include:
pain or discomfort in the back, jaw, stomach or both arms
breaking out into a cold sweat
shortness of breath with or without chest pain
vomiting
chest pain
Tip adapted from Healthline.comiii
---
Copyright (C) 2020. Ballentine Capital Advisors. All rights reserved.
Our mailing address is:  
Ballentine Capital Advisors
23 Buena Vista Way, Suite B
Greenville, SC 29615
unsubscribe from this list update subscription preferences
Sources:
1. https://go.efficientadvisors.com/e/91522/937289-parade-thankful-quotes-/68rlbv/803128271?h=TDZKlTY6gQCgTETF3UwXFC9-H26DjKjQPFNjIliUtaQ
2. https://go.efficientadvisors.com/e/91522/ivil-war-created-thanksgiving-/68rlbx/803128271?h=TDZKlTY6gQCgTETF3UwXFC9-H26DjKjQPFNjIliUtaQ
Disclosure:
The views expressed herein are exclusively those of Efficient Advisors, LLC ('EA'), and are not meant as investment advice and are subject to change. All charts and graphs are presented for informational and analytical purposes only. No chart or graph is intended to be used as a guide to investing. EA portfolios may contain specific securities that have been mentioned herein. EA makes no claim as to the suitability of these securities. Past performance is not a guarantee of future performance. Information contained herein is derived from sources we believe to be reliable, however, we do not represent that this information is complete or accurate and it should not be relied upon as such. All opinions expressed herein are subject to change without notice. This information is prepared for general information only. It does not have regard to the specific investment objectives, financial situation and the particular needs of any specific person who may receive this report. You should seek financial advice regarding the appropriateness of investing in any security or investment strategy discussed or recommended in this report and should understand that statements regarding future prospects may not be realized. You should note that security values may fluctuate and that each security's price or value may rise or fall. Accordingly, investors may receive back less than originally invested. Investing in any security involves certain systematic risks including, but not limited to, market risk, interest-rate risk, inflation risk, and event risk. These risks are in addition to any unsystematic risks associated with particular investment styles or strategies.

The articles and opinions expressed in this newsletter were gathered from a variety of sources but are reviewed by Ballentine Capital Advisors prior to its dissemination. All sources are believed to be reliable but do not constitute specific investment advice. In all cases, please contact your investment professional before making any investment choices.
Securities through Triad Advisors, LLC, Member FINRA/SIPC. Advisory services through Ballentine Capital Advisors, Inc. Triad Advisors and Ballentine Capital Advisors are not affiliated entities.
---
i https://www.golftipsmag.com/instruction/short-game/better-chips-through-quiet-hands/
ii https://cafedelites.com/holiday-punch/
iii https://www.healthline.com/health-news/heart-disease-is-the-top-cause-of-death-in-women-but-few-know-warning-signs