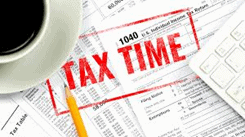 Tax season will soon be here. We often get questions about filing taxes and paperwork, so we wanted to provide some guidance to consider in preparing your documents to provide to your CPA.
* Please be very careful filing before March as all information may not have been received. *
March 5, 2022: Most 1099s should be received; however, some may be outstanding and/or in process of revisions.
March 10, 2022: We recommend that our clients wait until at least March 10th to complete simple tax returns.
March 25, 2022: We recommend that our clients wait until at least March 25th to complete more complex tax returns.
April 18, 2022: Individual Tax Returns Due for Tax Year 2022.
*Please note that corrected 1099, K1, and other documents may necessitate you waiting beyond the dates listed above; consult your tax advisor for more information.
---
What Will You Pay for Medicare in 2022?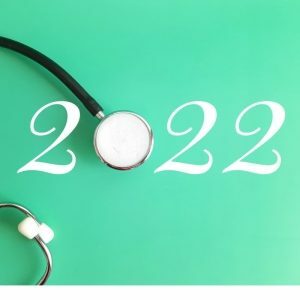 Medicare premiums, deductibles, and coinsurance amounts change annually. Here's a look at some of the costs that will apply in 2022 if you're enrolled in Original Medicare Part A and Part B.
Medicare Part B premiums
According to the Centers for Medicare & Medicaid Services (CMS), most people with Medicare who receive Social Security benefits will pay the standard monthly Part B premium of $170.10 in 2022.
People with higher incomes may pay more than the standard premium. If your modified adjusted gross income (MAGI) as reported on your federal income tax return from two years ago (2020) is above a certain amount, you'll pay the standard premium amount and an Income-Related Monthly Adjustment Amount (IRMAA), which is an extra charge added to your premium, as shown in the following table.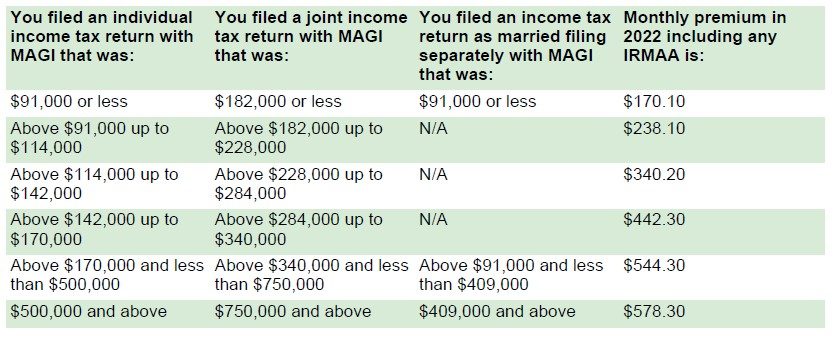 Other Medicare costs
The following out-of-pocket costs for Original Medicare Part A and Part B apply in 2022:
Part A deductible for inpatient hospitalization: $1,556 per benefit period
Part A premium for those who need to buy coverage: up to $499 per month (most people don't pay a premium for Medicare Part A)
Part A coinsurance: $389 per day for days 61 through 90, and $778 per "lifetime reserve day" after day 90 (up to a 60-day lifetime maximum)
Part A skilled nursing facility coinsurance: $194.50 for days 21 through 100 (for each benefit period)
Part B annual deductible: $233
Have a wonderful weekend!






For more information on costs and benefits relate to Social Security and Medicare, visit ssa.gov and medicare.gov.
Source: Broadridge 
---
Golf Tip of the Week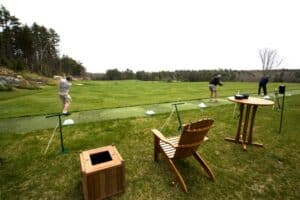 Warm up with a plan
When you're tight on time before you tee off, you need a plan. A quick, meaningful warm-up can have many benefits: Finding your tempo, boosting your confidence, and preventing injury. It can be the difference between a slow or a hot start.
Golf Digest Best Young Teacher Matt Wilson, the Director of Instruction at Baltusrol Golf Club in Springfield, N.J., helped us formulate a concise, half-hour plan for the next time you're running behind schedule. Follow this guide, and you'll be more confident early in your next round.
Loosen up your muscles. Duration: First 2-3 minutes
Priming your body to move properly is an essential first step, Wilson says. Not only can you prevent injuries by stretching effectively, but it will make it easier to find your groove at the start of your round.
More than anything, a pre-round warm-up is about getting your body ready. You don't have to go full Miguel Angel Jimenez with your stretches; just a couple minutes of simple ones like these will do the trick. Once you're finally feeling a bit more athletic and a little less like you just stepped out of your car, it's time to grab a club.
Establish a rhythm for the day. Duration: 3-10 minutes
Wilson sees average players taking full, 100-percent swings for their first hacks of the day. Do a little less, he says. Hit less-than-full wedge shots and work your way through the bag up to full swings. Wilson prefaces: "there's a difference between range time and practice time."
You're not going to have time to hit every club in your bag. Hit only a few balls with every other club, starting at about 70 percent speed and gradually increasing up to 100 percent.
If you find yourself dealing with an unexpected miss during your pre-round warm-up, don't shift into panic mode and dwell over finding a fix. Instead, Wilson says to resort back to fundamentals.
"Before you look at the dynamics of the swing or the result of the ball flight, make sure your statics are on point," he says.
These statics, as Wilson calls them, are body and clubface alignment, posture, ball position and grip, i.e., your swing when it's still. Your setup lays the foundation for how effective your motion can be and directly affects impact, he says.
"Even as you're warming up, put an alignment stick down to ensure your body line is in the proper position at address," Wilson says. "Tour pros do that all the time to find a tiny bit of confidence."
Boost your preparedness by simulating variety. Duration: 10-20 minutes
It's time to break your habit of hitting the same club five to 10 times in a row, Wilson says. Alternating clubs and targets is extremely underrated. Beyond your nerves, it does a lot for your tempo and focus if you're practicing realistically.
Jack Nicklaus said he never hit a range ball without visualizing an actual shot. Wilson recommends playing a few holes in your head on the range. Visualize the first hole, or any par 4 if you've yet to see the course you're about to play. Take one ball and identify a "fairway" on the range: say, between two flags. Do this next with your approach shot.
Adding a realistic pressure element to your preparation will make standing over each shot during your round a bit more comfortable.
Tip adapted from golfdigest.comi
---
Recipe of the Week
Red Velvet S'mores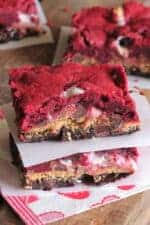 12 Servings
INGREDIENTS
1 brownie mix 9×13 size
7 full sheets graham cracker
1 cup semi-sweet chocolate chips
2 cups mini marshmallows
7 ounces sweetened condensed milk 1/2 can
Red Velvet Layer
1 box Red Velvet Cake Mix
1 stick melted unsalted butter
1 large egg
3 tablespoons canola oil
INSTRUCTIONS
1. Preheat oven to 350 degrees F. and line a 9×13 inch baking dish with parchment paper.
2. Prepare brownie mix according to package directions and pour into bottom of prepared baking dish. Layer with Sheets of graham crackers, chocolate chips, marshmallows and drizzle evenly with sweetened condensed milk.
3. In a large mixing bowl, add red velvet cake mix, melted butter, egg and oil, mixing until dough forms. With a cookie scoop, scoop dough over marshmallow layer then press dough so it's flattened. Bake for 40-45 minutes, until baked through. Let cool completely. Takes a few hours. Best if prepared at night then let cool overnight. When cool, cut into squares and serve.
Recipe adapted from picky-palate.comii 
---
Health Tip of the Week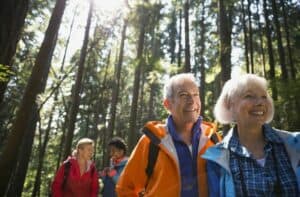 The 3 Best Exercises for Anxiety and Depression, According to Experts
Your body plays a bigger role in your mental health than you might think.
If you suffer from depression or anxiety, you know that in some specific moments, the last thing you may feel like doing is moving your body—but exercise can play a key role in managing your symptoms, thanks to the powerful link between your physical and mental health.
"We know that the old divisions of body and mind are false," says Ben Michaelis, PhD, an evolutionary clinical psychologist and author of Your Next Big Thing: 10 Small Steps to Get Moving and Get Happy. "The body is the mind and the mind is the body. When you take care of yourself, you are helping the whole system."
While you should always consult with your doctor about your treatment options (and before you start an exercise program of any kind), says Michaelis, the US Department of Health and Human Services, says adults should get a standard amount of weekly exercise. The agency suggests 150 minutes (2 hours and 30 minutes) to 300 minutes (5 hours) of moderate-intensity exercise a week. When that exercise ramps up to vigorous-intensity exercise, those recommendations lower to 75 minutes (1 hour and 15 minutes) to 150 minutes (2 hours and 30 minutes).
Clearly, it's important to incorporate exercise of any kind, into your routine, but there are also some exercises that may aid mental health better than others. Research suggests that these three activities in particular could help alleviate symptoms of depression or anxiety.
Running
Hiking the Woods
Yoga
Tip adapted from health.comiii
---
Copyright (C) 2021. Ballentine Capital Advisors. All rights reserved.
Our mailing address is:
Ballentine Capital Advisors
15 Halton Green Way
Greenville, SC 29607
unsubscribe from this list update subscription preferences
Disclosure:
Ballentine Capital Advisors is a registered investment adviser. The advisory services of Ballentine Capital Advisors are not made available in any jurisdiction in which Ballentine Capital Advisors is not registered or is otherwise exempt from registration.
Please review Ballentine Capital Advisors Disclosure Brochure for a complete explanation of fees. Investing involves risks. Investments are not guaranteed and may lose value.
This material is prepared by Ballentine Capital Advisors for informational purposes only. It is not intended to serve as a substitute for personalized investment advice or as a recommendation or solicitation or any particular security, strategy, or investment product.
No representation is being made that any account will or is likely to achieve future profits or losses similar to those shown. You should not assume that investment decisions we make in the future will be profitable or equal the investment performance of the past. Past performance does not indicate future results.
Advisory services through Ballentine Capital Advisors, Inc.
---
i https://www.golfdigest.com/story/best-range-gameplan-pre-round
ii https://picky-palate.com/brownie-red-velvet-gooey-smores-bars/#recipe
iii https://www.health.com/condition/depression/these-are-the-best-exercises-for-anxiety-and-depression