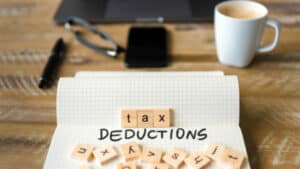 While Americans are entitled to take every legitimate deduction to manage their taxes, the Internal Revenue Service (IRS) places limits on your creativity. Here are some examples of deductions from the IRS that were permitted and some that were, well, too creative.¹
Creative Deductions that Passed Muster
Usually a child's school-related costs are not deductible. However, one taxpayer was allowed to deduct the cost of travel, room, and board as a medical expense for sending a child with respiratory problems to a school in Arizona.
Pet food typically doesn't qualify as a write-off, except in the case where a business owner successfully argued that it was a legitimate expense to feed a cat protecting their inventory from vermin.
Does your child have an overbite? If so, you may find that the IRS is okay with a medical deduction for the cost of a clarinet (and lessons) to correct it.
A deduction for a swimming pool won't float with the IRS, except if you have emphysema and are under doctor's orders to improve breathing capacity through exercise. The deduction, however, was limited to the cost that exceeded the increase in property value. And yes, ongoing maintenance costs are deductible as medical expenses.
Deductions that Were Too Creative
The cost of a mink coat that a business owner bought for his wife to wear to dinner for entertaining clients was denied even though he claimed it was an integral part of dinner conversation and provided entertainment value.
Despite having dry skin, one taxpayer was denied a deduction for bath oil as a medical expense.
Losses associated with theft may be deductible, but one taxpayer went too far in deducting the loss of memories when her photos and other life souvenirs were discarded by her landlord.
One business owner reported an insurance payment as income, but then deducted the cost of the arsonist as a "consulting fee."
Don't expect taxpayers to pay for enhancements to self-image. Just ask the ballerina who tried to deduct a tummy tuck or the woman who tried to write off her Botox expenses.
Creativity is not something that the IRS typically rewards, so you should be careful testing the limits of its understanding. Seek the counsel of an experienced tax or legal professional for specific information regarding your situation.
Have a fantastic weekend!






The information in this material is not intended as tax or legal advice. It may not be used for the purpose of avoiding any federal tax penalties. Please consult legal or tax professionals for specific information regarding your individual situation.
Source: FMG Suite
---
Tax Season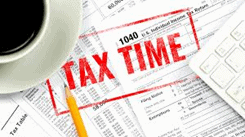 Tax season will soon be here. We often get questions about filing taxes and paperwork, so we wanted to provide some guidance to consider in preparing your documents to provide to your CPA.
* Please be very careful filing before March as all information may not have been received. *
March 5, 2022: Most 1099s should be received; however, some may be outstanding and/or in process of revisions.
March 10, 2022: We recommend that our clients wait until at least March 10th to complete simple tax returns.
March 25, 2022: We recommend that our clients wait until at least March 25th to complete more complex tax returns.
April 18, 2022: Individual Tax Returns Due for Tax Year 2022.
*Please note that corrected 1099, K1, and other documents may necessitate you waiting beyond the dates listed above; consult your tax advisor for more information.
---
Golf Tip of the Week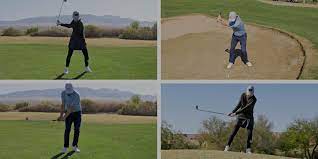 Four Short-game Shots Every Pro Has Mastered, and How You Can Too
We've all been there: Walking up to the green and seeing your ball in a position that requires a scary, high-risk shot. There's no doubt some shots have a higher degree of difficulty than others, but the four shots below are ones that you might be making harder than they need to be. Some setup and execution tweaks will help your short game immensely.
With the help of top Michigan teacher Jason Guss and Golf Digest Best Young Teacher Alana Swain, you'll be able to execute the buried-ball bunker shot, downhill pitch, flop shot and low, checking spinner with ease the next time you play.
The buried-ball bunker shot
"Bunkers are already scary enough for a lot of players," says Guss, who runs his academy at Hawk Hollow Golf Club in Bath. "When you start talking buried lies, you might be tempted to just pick it up and take your two-shot penalty. But you don't have to." The secret to getting out in one swing is turning your sand wedge into a digging club instead of a skidding one. "By closing the face, playing the ball back in your stance and hitting down on it, you'll get the leading edge going down into the sand to gouge the ball out," says Guss. "Follow through down into the sand and be ready for the ball to roll out more than normal."
The downhill pitch
"When you can't take a balanced stance, the tendency is to make less-than-clean contact," says Swain, who is based at the PGA Tour Performance Center in Ponte Vedra Beach, Fla. "To make sure you hit it clean, set up with the ball in the center, and make sure you keep your sternum and nose over the ball. Stay on top like this and make a high-to-low swing where the clubhead finishes low and around you."
The flop shot
"Sometimes you need to go over something and a low chip just isn't an option," says Swain. "A flop relies on loft, not spin to make the ball stop near where it lands." To hit it, first make sure you have the right conditions—a clean lie with the ball sitting up on a cushion of grass. Then open the face of the club before you set your grip and play the ball from the front of your stance, near your lead heel. "The swing feel you want is that the clubhead is moving a lot more than the handle. Keep your grip very loose, because if you tighten up on it you're basically guaranteeing a skull across the green," says Swain. "The face should stay open the whole swing, and when you finish, it should actually be pointing back at you."
Spinny Pitch
"This is the cool shot you see the tour players hit on television," says Guss. "It's the one where the ball takes two hops and then stop. But they're not making it spin the way you might think." The heavy backspin on the shot comes from clean contact slightly low on the face—not from smashing down on the ball. "It also helps to have brand new grooves on your wedge, a tour-caliber ball and a nice, tight lie," says Guss. "Set up with the ball in the middle of your stance and with your weight set slightly forward. You're going for slightly low contact—not thin—and hitting the ball before the club comes in contact with the ground."
Tip adapted from golfdigest.comi
---
Recipe of the Week
Cupid Float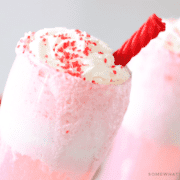 1 Serving
INGREDIENTS
1 scoop Vanilla ice cream
8 oz Cherry soda
1 piece Red licorice
INSTRUCTIONS
Add a scoop or two of vanilla ice cream to a drinking cup or mug.
Fill the cup with cherry soda.
Cut the ends off 1 strand of red licorice, then place into the cup to use as a straw.
Drink and enjoy!
Recipe adapted from somewhatsimple.comii
---
Health Tip of the Week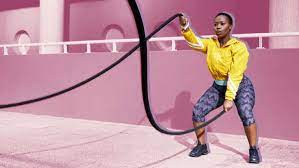 10 Realistic Fitness Goals, Recommended by Personal Trainers
Whether you're looking to maintain a consistent workout routine, improve your endurance, or build muscle, there's a goal for everyone on this list—no matter their fitness level.
With the first month of 2022 behind us, many may be losing steam when it comes to sticking to their New Year's resolutions. Why? Because people either set unrealistic goals that leave them discouraged or fail to hold themselves accountable through tracking their progress, Lindsay Ogden, a NASM-certified personal trainer at the health club chain Life Time, tells Health.
Therefore, the key to setting yourself up for fitness goal success is devising them with the SMART method in mind. This tried-and-true approach creates goals that are:
Specific: The goal is clear and defined. For example, "workout three times a week" rather than "exercise more."
Measurable: There's a way to track your progress, which could be logging the weights you lift or the distance you run each week.
Attainable: This goal can be feasibly reached within the set time frame. Very few people could train for a marathon in two weeks, but many could over a couple of months.
Relevant: There's a "why" driving your motivation to reach the goal. Maybe you want to feel stronger, more flexible, or manage an underlying condition.
Timely: The goal has a deadline whether it's four weeks or six months.
If you already have a specific goal in mind, that's great. If not, here are 10 fitness goals devised by personal trainers you may want to tackle.
Work out 12 days in one month
Run continuously for 1 mile in 6 weeks
Try a new workout a week until you find one you like
Average 10,000 steps a day for a month
Do X number of push-ups in 4-6 weeks
Rest for 8 full days a month
Stretch for 15 minutes are each workout
Hold a 1-minute plank in 30 days
Drink 2-3 liters of water daily for a month
Complete a 5k race in 3 months
Tip adapted from health.comiii 
Copyright (C) 2021. Ballentine Capital Advisors. All rights reserved.
Our mailing address is:
Ballentine Capital Advisors
15 Halton Green Way
Greenville, SC 29607
unsubscribe from this list update subscription preferences
Disclosure:
The content is developed from sources believed to be providing accurate information. The information in this material is not intended as tax or legal advice. It may not be used for the purpose of avoiding any federal tax penalties. Please consult legal or tax professionals for specific information regarding your individual situation. This material was developed and produced by FMG Suite to provide information on a topic that may be of interest. FMG Suite is not affiliated with the named broker-dealer, state- or SEC-registered investment advisory firm. The opinions expressed and material provided are for general information, and should not be considered a solicitation for the purchase or sale of any security. Copyright FMG Suite.
Ballentine Capital Advisors is a registered investment adviser. The advisory services of Ballentine Capital Advisors are not made available in any jurisdiction in which Ballentine Capital Advisors is not registered or is otherwise exempt from registration.
Please review Ballentine Capital Advisors Disclosure Brochure for a complete explanation of fees. Investing involves risks. Investments are not guaranteed and may lose value.
This material is prepared by Ballentine Capital Advisors for informational purposes only. It is not intended to serve as a substitute for personalized investment advice or as a recommendation or solicitation or any particular security, strategy, or investment product.
No representation is being made that any account will or is likely to achieve future profits or losses similar to those shown. You should not assume that investment decisions we make in the future will be profitable or equal the investment performance of the past. Past performance does not indicate future results.
Advisory services through Ballentine Capital Advisors, Inc.
---
i https://www.golfdigest.com/story/four-short-game-shots-that-the-pros-love-hitting-and-how-you-can-master-them
ii https://www.somewhatsimple.com/cupid-floats/#wprm-recipe-container-91747
iii https://www.health.com/fitness/fitness-goals