Several years ago, track and field fans witnessed the kind of finish that's rare even at Eugene, Oregon's legendary Hayward Field. The event was the women's 3000 meter steeplechase, a grueling middle distance race that includes the added challenge of five 30 inch high wooden barriers. One of which requires the competitors to land in shin-deep water.

This early summer race featured several of the nation's top high school runners competing alongside collegiate athletes and Olympic hopefuls.

As the runners took off for 7 ½ laps, the capacity crowd hoped their cheers would inspire the athletes to do something remarkable. They were not disappointed.

Though the elite runners had set a fast pace, one of the high school competitors was not far behind. Until disaster struck. With just over two laps to go, as she was landing in the water pit, a runner behind her accidentally caught the back of her foot. The girl stumbled forward, nearly falling face down in the water while her left shoe came off.

A friend, who was at the race, said it would have been completely understandable if the young woman had simply stepped off the track. It was a tough break. Everyone could see that the race was over for her.

But she didn't agree. Walking out of the water while quickly untying her shoe, she slipped it back on, retied the laces, and took off after the pack. Seeing her determination not to quit, the crowd roared its approval. Barrier by barrier she began to gain on the field, passing runners who'd been trailing the pack.

Her sprint to the finish brought the capacity crowd to its feet. She didn't win the race (world-class runners are tough for a teenager to beat) but she did run the fastest woman's steeplechase by an American high schooler to that point in the year.

Even after stopping mid-race to put on and tie her shoe.

In 2020 the stock market did something just as unlikely. After suffering dramatic losses in March (at that point, down 30% year-to-date, 34% from the recent high) it climbed back up to finish the year with double-digit gains.

Just how big a swing was it? Ben Carlson, writing for A Wealth of Common Sense, looked at the biggest drops and recoveries since 1928. The nearly 34% drop gave 2020 the 8th worst maximum drawdown within a calendar year. But by ending December in the positive, last year has gone down in history as the worst intra-year drawdown that finished the year with a positive return.1

Most investors would agree that this kind of movement seems a little insane. To this Carlson says, "The stock market can look like a raging lunatic in the short-term but that doesn't mean you have to invest like a raging lunatic as well." He suggests that sitting on your hands and not panicking, even when stocks are down big, remains one of your best investment strategies.

As that steeplechase reminds us, things might look bad in the middle of the race. But all that matters is the finish.

Have a good weekend!
Source: Efficient Advisors
---
Golf Tip of the Week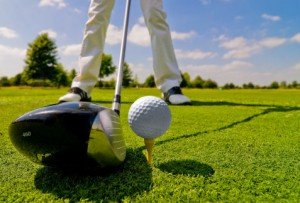 Master the Stinger 3-Wood
Hitting the 3-wood stinger requires a different approach to weight shift because, basically, there isn't much of one. This swing is all about the turn! Set up, just as you would with a normally played 3-wood. Flex at the knees, stay centered and position your hands over the golf ball. With a light grip, choke down on the shaft one inch. As you take the club up to the top, try to limit the shift of weight to your rear foot as much as possible. This will encourage a de-lofted stroke through the ball and a lower, more penetrating ball flight.
Many golfers think the stinger requires a three-quarter swing. That's incorrect! To hit this money shot, one must turn harder to make up for less weight shift.
Tip adapted from GolfTipsMag.comi
---
Recipe of the Week
Stove Top Green Bean Casserole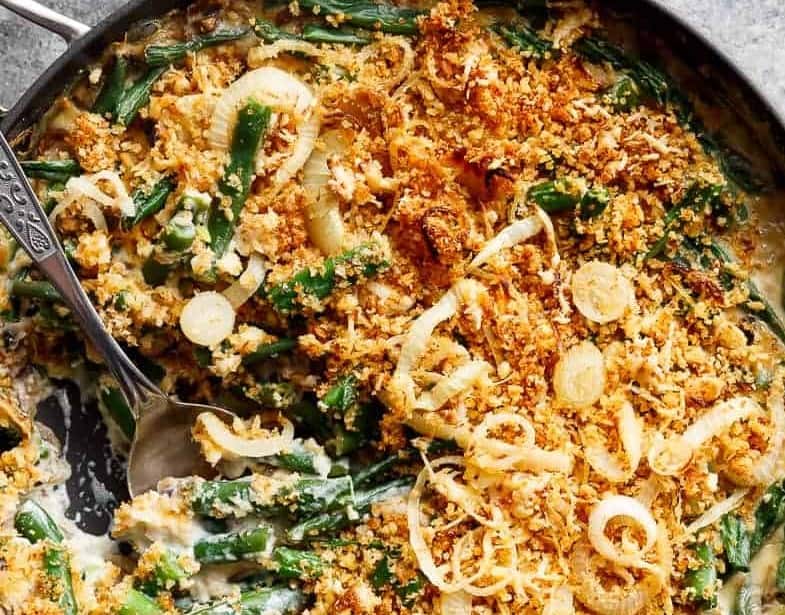 FOR THE BEANS:
1 pound (500 g) fresh green beans rinsed, trimmed and halved
FOR THE CRISP ONION TOPPING:
2 tablespoons butter (preferably reduced fat)

1 medium onion sliced into thin rings

1/2 cup panko bread crumbs

2 tablespoons fresh grated parmesan cheese
FOR THE SAUCE:
2 tablespoons butter (preferably reduced fat)

12 ounces (340 g) mushrooms chopped into 1/2-inch pieces

1 tablespoon minced garlic (or 3 cloves)

2 tablespoons all-purpose flour

1 cup chicken broth or stock

1 cup skim milk (2% or full fat)*

1/3 cup shredded cheddar cheese (or mozzarella)
INSTRUCTIONS
Boil beans in a medium-sized pot of salted water (make sure there's enough water to cover the beans) until just about cooked through and beginning to soften (about 6-8 minutes — be careful not to overcook or they will be too soft).
Drain in a colander and immerse them in a large bowl of water with ice to stop the cooking process. Set aside.
While beans are blanching, prepare the crisp onion topping.
CRISP ONION TOPPING:
Melt butter in a large pan or skillet over medium-high heat. Fry onion rings until transparent and fragrant.
Add the breadcrumbs and cook, while stirring, until breadcrumbs are golden brown and toasted.
Then add in the parmesan cheese and continue cooking for a further minute or two until the cheese just begins to melt. Transfer to a bowl and set aside.
SAUCE:
Melt the 2 tablespoons of butter in the same pan or skillet over medium-high heat. Fry the diced onion until transparent.
Add the mushrooms, salt and pepper and cook, stirring occasionally. (The mushrooms will begin to release water after about 4 minutes.) Add in the garlic and continue to cook for a further minute until fragrant.
Mix the flour through the mushrooms and allow to cook for a further minute.
Pour in the broth and simmer for 2 minutes, until just beginning to thicken.
Reduce heat to low and pour in the milk (or cream), while stirring. Cook until the sauce thickens (about 1-2 minutes).
Add in the beans and cheddar cheese. Allow the beans to cook in the sauce to your desired doneness while the cheese melts through the sauce, stirring occasionally to prevent sticking or burning on the bottom of the pan (about 8-10 minutes).
Top with the crisp onion mixture and serve immediately.
Recipe adapted from Cafedelites.comii
---
Health Tip of the Week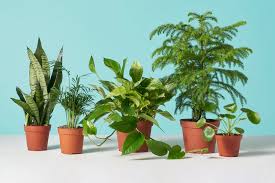 Freshen Your Home's Air with Houseplants
Having houseplants in your home is great for bringing a burst of green life into your living spaces. But houseplants can do more for you than liven up a room—they are also great detoxifiers for the air in your home. Houseplants process carbon dioxide, fill the air with oxygen, and can remove common chemicals that create respiratory problems. Here are a few plants that are easy to care for and can freshen your home's air:
English Ivy: Helps remove formaldehyde

Bamboo Palm: Helps remove formaldehyde

Peace Lily: Helps remove many toxins, such as acetone and benzine

Lady Palm: Helps remove ammonia from the air

Rubber Plant: Helps remove formaldehyde
Tip adapted from health.comiii
Copyright (C) 2021. Ballentine Capital Advisors. All rights reserved.
Our mailing address is:
Ballentine Capital Advisors
15 Halton Green Way
Greenville, SC 29607
unsubscribe from this list update subscription preferences
Sources:
1. https://go.efficientadvisors.com/e/91522/ck-market-reversal-in-history-/6v3pn3/1093835454?h=woE8HOUdxt-jzsL3xbViR3fmP73RfFTWrlRADWEgUL4
Disclosure:
The views expressed herein are exclusively those of Efficient Advisors, LLC ('EA'), and are not meant as investment advice and are subject to change. All charts and graphs are presented for informational and analytical purposes only. No chart or graph is intended to be used as a guide to investing. EA portfolios may contain specific securities that have been mentioned herein. EA makes no claim as to the suitability of these securities. Past performance is not a guarantee of future performance. Information contained herein is derived from sources we believe to be reliable, however, we do not represent that this information is complete or accurate and it should not be relied upon as such. All opinions expressed herein are subject to change without notice. This information is prepared for general information only. It does not have regard to the specific investment objectives, financial situation and the particular needs of any specific person who may receive this report. You should seek financial advice regarding the appropriateness of investing in any security or investment strategy discussed or recommended in this report and should understand that statements regarding future prospects may not be realized. You should note that security values may fluctuate and that each security's price or value may rise or fall. Accordingly, investors may receive back less than originally invested. Investing in any security involves certain systematic risks including, but not limited to, market risk, interest-rate risk, inflation risk, and event risk. These risks are in addition to any unsystematic risks associated with particular investment styles or strategies.

The articles and opinions expressed in this newsletter were gathered from a variety of sources but are reviewed by Ballentine Capital Advisors prior to its dissemination. All sources are believed to be reliable but do not constitute specific investment advice. In all cases, please contact your investment professional before making any investment choices.
Securities through Triad Advisors, LLC, Member FINRA/SIPC. Advisory services through Ballentine Capital Advisors, Inc. Triad Advisors and Ballentine Capital Advisors are not affiliated entities.
---
i https://www.golftipsmag.com/instruction/shotmaking/money-shots/
ii https://cafedelites.com/stove-top-green-bean-parmesan-casserole
iii https://www.health.com/health/gallery/0,,20357829,00.html/view-all