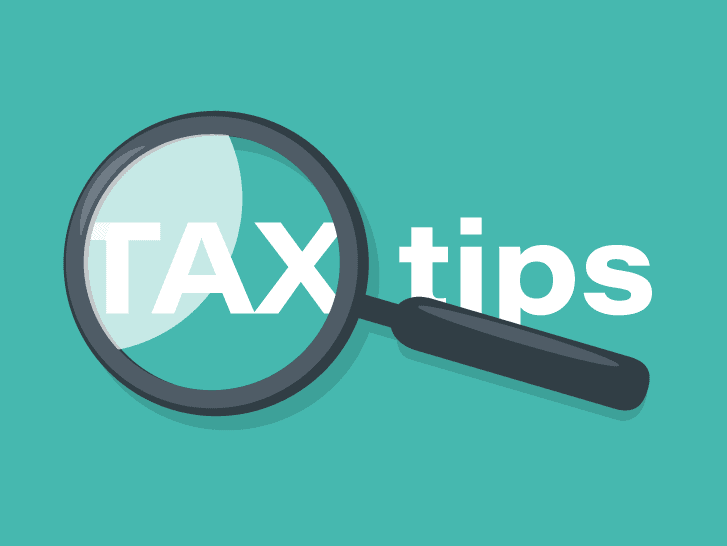 Because 2020 has been such an unusual year, you may have some unexpected ways to save on taxes.
Dustin Stamper, managing director in the Washington National Tax office of Grant Thornton, a Top Eight Firm, says that many of the provisions enacted by the government to keep families and businesses afloat require action by the end of the year.1
According to Stamper, "The government wants to get money in the hands of those who need it, and many of the most generous provisions are tax changes that provide welcome liquidity for businesses and timely relief for individuals."
Grant Thornton has released a list of key tax considerations for 2020, several of which we thought you might find useful.
Use the above-the-line charitable deduction
Even if you don't itemize because of the high standard deduction, the CARES Act allows you to take an "above-the-line" deduction for cash contributions up to $300.
Understand the impact of your stimulus check
The stimulus checks ($1200 per taxpayer and $500 per qualified dependent) were paid based on your 2018 or 2019 return information. For most people they are not counted as taxable income. But because they are structured as advances on your 2020 tax credits, if you are a higher income taxpayer, they may have tax implications you should be aware of.
Increase withholding to make up potential tax payment shortfall
If COVID-19 has created an unusual cash flow situation for you (for example, many people lost work and then were able to find employment), it's important to make sure that your estimated tax payments align with what you expect to pay. Making up for any shortfall with a larger estimated tax payment at the end of the year can still expose you to underpayment penalties. But money paid through withholding is considered to have been paid "relatedly," so you can use this method to make up for any shortfalls and decrease your chance of penalties.
Take advantage of estate tax exemptions
The current economic climate has created a small window of opportunity for estate tax planning. Low interest rates and a historically high lifetime gift exemption have made it especially advantageous for many people. But because these exemption laws are set to expire in a few years (a timeline that may be accelerated by a new White House administration), it's wise to take advantage of these conditions sooner rather than later.
Of course, every person's situation is unique, and tax laws are often complex, so before taking any action it's always best to follow the advice of your tax professional as well as consulting with us.
Have a great weekend!
Source: Efficient Advisors
---
Golf Tip of the Week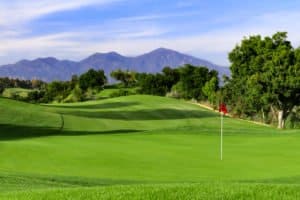 Eliminate the Big Tee Shot Miss: Part One
One of the biggest disappointments in golf is to look up and see your tee shot heading not just off-line, but way off-line! It can ruin your round, not to mention your day. The biggest reason players struggle with drivers is the fact that the longest club in the bag is the hardest to control, basically due to its length. This extra length exacerbates the swing flaws you have within your swing and can drive you out of the game.
Golf companies started to make drivers longer and lighter in efforts to raise the swing speeds of the average player, and while this works for most players, no one thought about the negative impact this would have on accuracy. To make it simpler, the longer the club, the bigger the miss, with all things being equal. Couple this with a club that is too long for you to handle, and you have a recipe for a big miss.
Tip adapted from GolfTipsMag.comi
---
Recipe of the Week
Maple Glazed Ham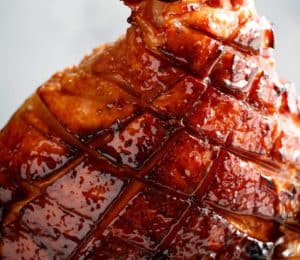 [25-30 people]
Ingredients:
8-10 pound bone-in fully cooked ham
1/2 cup pineapple juice
1/2 cup water
1/2 cup unsalted butter
3/4 cup brown sugar
3/4 cup maple syrup
2 tablespoons Dijon mustard
1/2 teaspoon ground cinnamon
1/4 teaspoon ground cloves
4 cloves smashed garlic cloves

Instructions:
Preheat the oven to 300°F and arrange a rack in the lower third. Remove any plastic packaging or netting from the ham. Trim away the rind and discard. Set the ham aside to rest at room temperature for 1-2 hours.
Line a baking tray or dish with several sheets of aluminum foil or parchment paper if you prefer (it will make cleanup a lot easier).
Remove the rind or skin of the ham (refer to steps in post), ensuring you leave the fat on. Using a sharp knife score a 1-inch-wide diamond pattern (don't cut more than 1/4 inch deep) over the entire ham. Place the ham in the baking tray; pour pineapple juice and water into the base of the pan and cover the ham with two pieces of foil or parchment paper and bake for 30 minutes.
Meanwhile, heat the butter in a small pot or saucepan over medium heat until golden browned. Add in the brown sugar, maple syrup, mustard, cinnamon and cloves, stirring to mix together well until the brown sugar has completely dissolved, (about 2 minutes).
Reduce heat to low, add the garlic and bring to a simmer. Set it aside and let cool to lukewarm (the glaze should be the consistency of room-temperature honey).
After 30 minutes baking time, carefully remove the ham from the oven and increase the oven temperature to 425°F. Discard the foil or parchment paper and pour 1/3 of the glaze all over the ham, brushing in between the cuts to evenly cover. Return to the oven and bake uncovered for 15 minutes.
Remove from the oven, brush with another third of the glaze and some of the pan juices, and repeat again after 15 minutes more minutes of baking until a dark golden-brown crust has formed, (about 30 minutes total). For added depth of flavor, mix some of the ham pan juices together with the glaze in the pot which will help keep it runny enough for brushing. If your crust is still pink after the suggested baking time, turn on your broiler (or oven grill), and allow it to broil for 2-5 minutes, while keeping an eye on it so it doesn't burn from the sugar.
Let the ham rest 10-20 minutes before slicing.
Recipe adapted from Cafedelites.comii
---

Health Tip of the Week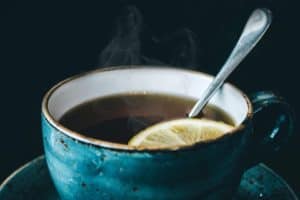 9 Best Foods and Drinks to Have Before Bed
Getting good sleep is incredibly important for your overall health. It's generally recommended that you get between 7 and 9 hours of uninterrupted sleep each night, though many people struggle to get enough.
There are many strategies you can use to promote good sleep, including making changes to your diet, as some foods and drinks have sleep-promoting properties.
Here are the 9 best foods and drinks you can have before bed to enhance your quality of sleep.
Almonds
Turkey
Chamomile tea
Kiwi
Tart cherry juice
Fatty fish
Walnuts
Passionflower tea
White rice
Tip adapted from Healthline.comiii
---
Copyright (C) 2020. Ballentine Capital Advisors. All rights reserved.
Our mailing address is:  
Ballentine Capital Advisors
23 Buena Vista Way, Suite B
Greenville, SC 29615
unsubscribe from this list update subscription preferences
Sources:
1. https://go.efficientadvisors.com/e/91522/-10-year-end-tax-planning-tips/6snfwl/1054923105?h=5wbDNgPLyXWJKWDqtNoq86118La5P9zEkcxiZOHIXm4
Disclosure:
The views expressed herein are exclusively those of Efficient Advisors, LLC ('EA'), and are not meant as investment advice and are subject to change. All charts and graphs are presented for informational and analytical purposes only. No chart or graph is intended to be used as a guide to investing. EA portfolios may contain specific securities that have been mentioned herein. EA makes no claim as to the suitability of these securities. Past performance is not a guarantee of future performance. Information contained herein is derived from sources we believe to be reliable, however, we do not represent that this information is complete or accurate and it should not be relied upon as such. All opinions expressed herein are subject to change without notice. This information is prepared for general information only. It does not have regard to the specific investment objectives, financial situation and the particular needs of any specific person who may receive this report. You should seek financial advice regarding the appropriateness of investing in any security or investment strategy discussed or recommended in this report and should understand that statements regarding future prospects may not be realized. You should note that security values may fluctuate and that each security's price or value may rise or fall. Accordingly, investors may receive back less than originally invested. Investing in any security involves certain systematic risks including, but not limited to, market risk, interest-rate risk, inflation risk, and event risk. These risks are in addition to any unsystematic risks associated with particular investment styles or strategies.

The articles and opinions expressed in this newsletter were gathered from a variety of sources but are reviewed by Ballentine Capital Advisors prior to its dissemination. All sources are believed to be reliable but do not constitute specific investment advice. In all cases, please contact your investment professional before making any investment choices.
Securities through Triad Advisors, LLC, Member FINRA/SIPC. Advisory services through Ballentine Capital Advisors, Inc. Triad Advisors and Ballentine Capital Advisors are not affiliated entities.
---
i https://www.golftipsmag.com/instruction/driving/eliminate-the-big-tee-shot-miss/
ii https://cafedelites.com/maple-glazed-ham/
iii https://www.healthline.com/nutrition/9-foods-to-help-you-sleep