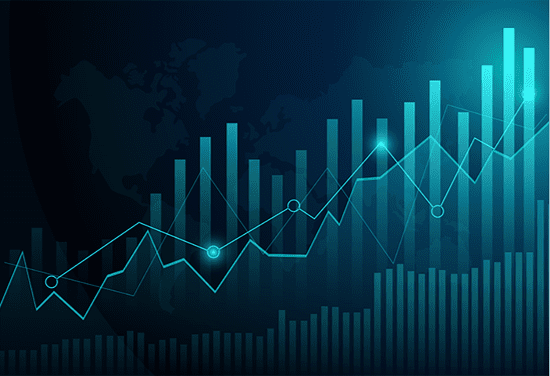 We are a knowledge-driven society. Before we make a decision, we want the facts laid out in front of us. The more facts, the better.

Being fact finders or information gatherers has certainly made us smarter consumers.

Before buying a new flatscreen, or a set of tires, or even having a medical procedure, we get as much information as we can—especially the ratings and reviews of others who've made a similar purchase.

Gathering data this way can help save you from buying the wrong product or spending too much on the right one.

But this habit of information bingeing can lead to negative consequences when it's applied to investing.

John Rekenthaler, an analyst and columnist for Morningstar, writes about a conversation he had with an investor who told him that she checked her portfolio three times each trading day. She was quite surprised to hear that Rekenthaler hadn't checked his in more than a week, and this was at a time when the market was experiencing significant volatility, with the Dow losing 1,000 points.1

Rekenthaler's question back to her was, "What would I have gained from knowing that?"

In analyzing the actions he could have taken based on closely monitoring his portfolio, he realized that any trades he could have made in response would have gained him nothing but costs, and following the urge to sell off equities would have given him a net negative result.

And that's not even taking into account the emotional cost of helplessly watching his investments decline each time he checked on them.

However, Rekenthaler could sympathize with the woman because in the past he'd allowed unusual volatility to lure him into constantly monitoring market information.

The lesson here isn't that ignorance is bliss.

Rather, it's the acknowledgement that even the most detailed, up-to-the-minute investment information cannot help us predict what the market will do next. This holds true for individual stocks, narrow sectors, and the market as a whole.

Uniquely actionable information we crave as consumers simply isn't available because all known and assumed information is already reflected in current prices. Only new and unknowable information moves market prices.

The prudent response, then, is to invest with broad diversity such that you're adequately prepared for the randomness of probable market behaviors. We can help guide you through this strategy.

What Roman philosopher Seneca said nearly 2,000 years ago still holds true today. "It is not to your benefit to see and hear everything."2 Despite what financial media might insist, ignoring this timely reminder can leave you needlessly worried and poorer.

Have a great weekend!
Source: Efficient Advisors
---
Coronavirus and the Markets
---
Golf Tip of the Week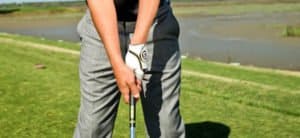 This Grip – or That Grip?
Vardon. Interlocking. Baseball. These are the three common ways to grip a golf club, and of course, the Vardon has long been the leading choice. Your choice, however, may or may not correspond to that of the golfing mainstream.

The Vardon (overlap) grip allows the pinky finger of the hand that is lower on the club to overlap a bit of the upper hand. It works well for those who have long fingers and large or strong hands; less well, for others. The interlocking grip (used by Tiger Woods and Jack Nicklaus) locks the pinky finger of one hand into the other, where it would merely rest in a Vardon grip; golfers with smaller hands and fingers tend to favor it. The baseball grip is an unanchored 10-finger grip used by a handful of pros, and some seniors with flexibility or pain issues. You can hit a great shot with any of these grips; in choosing one over another, your comfort and control of the club matter most.
Tip adapted from Golf Distilleryi
Recipe of the Week
Curry in a Hurry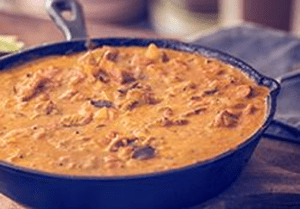 [2 servings]
Ingredients:
2 Tbsp. vegetable oil
2 large diced onions
Salt and pepper
2 tsp. curry powder
1 can coconut milk, unsweetened
1½ pounds of your preferred meat (peeled shrimp or diced boneless chicken)
1 cup diced tomato, no peel or seeds
Directions:
Peel and dice onions.
Oil skillet and place over medium-high heat.
Add onions with a bit of salt and pepper. Stir until very soft, 15 minutes or more.
Mix in curry powder, stir for one minute.
Pour in coconut milk and cook for two minutes, stirring lightly.
Add meat of choice and cook for another 3 to 6 minutes.
Stir in tomato and cook for another minute.
Serve over rice.
Recipe adapted from cooking.nytimes.comii
Health Tip of the Week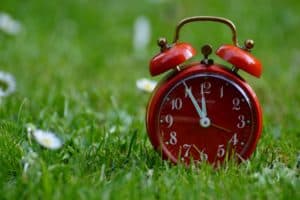 Avoid Falling Back When Springing Forward
Getting used to the clocks shifting back and forth during the onset and conclusion of daylight saving time can throw many of us for a loop, not to mention that "springing forward" tends to be more difficult than "falling back." It can take longer than we expect to adjust not only a one-hour time change, but also disruptions to our meal, fitness, work, social, and sleep routines. So, how can you combat this? Here are a few tips that may help.
Gradually prepare for the time change the week before. Try to shift as much as your routine "forward" by 10 minutes each day.
Manage your environmental lighting as much as possible. Try to get more light in the morning (to suppress your body's natural sleep hormones) and as little in the evening as possible, especially approaching bedtime and during the night.
Try to avoid napping, if possible. While it can be really tempting to "catch up" with your lost hour, until you're adjusted, napping could slow your period of adapting to the new schedule.
Don't let losing an hour slow you down. Taking some proactive measures may just help you ease into the transition better than you think.
Tip adapted from WebMD.comiii
Copyright (C) 2020. Ballentine Capital Advisors. All rights reserved.
Our mailing address is:
Ballentine Capital Advisors
23 Buena Vista Way, Suite B
Greenville, SC 29615
unsubscribe from this list update subscription preferences
Sources:
1. https://go.efficientadvisors.com/e/91522/-investment-ignorance-is-bliss/6f837c/856021426?h=0m78tHbftt0cSF5sjRtONWgGCsD6dzk96nWeOLMcjeA
2. https://go.efficientadvisors.com/e/91522/d-hear-everything-792d5d984398/6f837f/856021426?h=0m78tHbftt0cSF5sjRtONWgGCsD6dzk96nWeOLMcjeA
Disclosure: 

The views expressed herein are exclusively those of Efficient Advisors, LLC ('EA'), and are not meant as investment advice and are subject to change. All charts and graphs are presented for informational and analytical purposes only. No chart or graph is intended to be used as a guide to investing. EA portfolios may contain specific securities that have been mentioned herein. EA makes no claim as to the suitability of these securities. Past performance is not a guarantee of future performance. Information contained herein is derived from sources we believe to be reliable, however, we do not represent that this information is complete or accurate and it should not be relied upon as such. All opinions expressed herein are subject to change without notice. This information is prepared for general information only. It does not have regard to the specific investment objectives, financial situation and the particular needs of any specific person who may receive this report. You should seek financial advice regarding the appropriateness of investing in any security or investment strategy discussed or recommended in this report and should understand that statements regarding future prospects may not be realized. You should note that security values may fluctuate and that each security's price or value may rise or fall. Accordingly, investors may receive back less than originally invested. Investing in any security involves certain systematic risks including, but not limited to, market risk, interest-rate risk, inflation risk, and event risk. These risks are in addition to any unsystematic risks associated with particular investment styles or strategies.

The articles and opinions expressed in this newsletter were gathered from a variety of sources, but are reviewed by Ballentine Capital Advisors prior to its dissemination. All sources are believed to be reliable but do not constitute specific investment advice. In all cases, please contact your investment professional before making any investment choices.
Securities through Triad Advisors, LLC, Member FINRA/SIPC. Advisory services through Ballentine Capital Advisors, Inc. Triad Advisors and Ballentine Capital Advisors are not affiliated entities.
---
i https://www.golfdistillery.com/tweaks/setup/grip/grip-type/
ii https://cooking.nytimes.com/recipes/6393-easy-chicken-curry
iii https://www.webmd.com/sleep-disorders/features/coping-with-time-changes