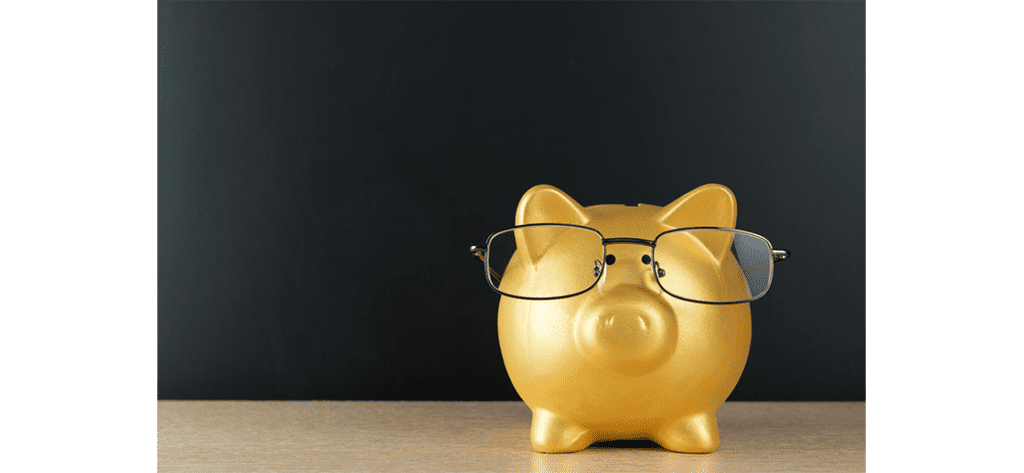 At the beginning of this year a piece of legislation that gives you more flexibility in how you save and use your retirement funds was signed into law.
Called the SECURE Act, it loosened up some of the age and eligibility rules for IRAs and 401(k)s.1 And we can't help noting that whoever named the new law reached new heights in government acronyms: SECURE stands for "Setting Every Community Up for Retirement Enhancement."
But obtuse naming aside, many people will find the new rules beneficial as they save for retirement. As Shakespeare reminds us, "A rose by any other name would smell as sweet."
Individual Retirement Account (IRA) Changes
Previously you were required to start taking withdrawals (required minimum distribution or RMD) from your traditional IRA by April 1 of the year after you turned 70 1/2 years old. Those required withdrawals were subject to income taxes. Under the new rules, the deadline for when you have to begin taking your RMD has been pushed later to age 72.
Previously you were only allowed to contribute to an IRA until age 70 1/2. That age limit has been removed. The current annual contribution limits are $6,000 a year for those under 50 and $7,000 a year after age 50. For example, a married couple who both have enough earned income from working at age 71 together can contribute up to $14,000 total in their IRA accounts.
Other IRA changes include new parents now being able to use funds from their IRA to pay for things like adoption fees.
401(k) Changes
Under the old law, part-time employees needed to work at least 1,000 hours during a 12-month period to be able to contribute to a 401(k) plan. With the SECURE Act the minimum requirements have been eased so that an employee who is 21 or older and for three consecutive years has worked at least 500 hours in a 12-month period can contribute to a 401(k) plan.
These are just a few of the new provisions in the bill, which runs 50 pages long. However, Congress.gov has posed a summary that lists the 29 major changes, available here.
By taking advantage of some of these new rules you may be able to enhance what you're already saving for retirement. To find out which ones could affect your specific financial circumstances, be sure to talk to us.
Have a great weekend!
Source: Efficient Advisors
---
Golf Tip of the Week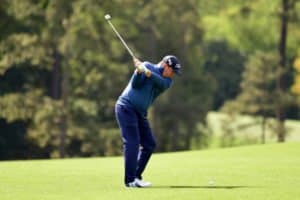 Ben Hogan's Timeless Tips
Developing a good golf swing is a tough chore. However, there are several fundamentals that are applicable to everyone. Below you'll find timeless fundamentals from Ben Hogan.
GRIP: The union of the two hands must be right and constant—or all else is lost.
POSTURE: This is how you stand: right foot straight, left toe pointing out, knees slightly flexed, back straight.
ARMS: The position of the arms is very important. From the clubhead to the left shoulder, there should be but one hinge—at the hands. With the left arm firm and the right arm loose, you can be assured of always coming back to the ball in the same place. The right elbow points to the body.
BACKSWING: The left arm continues to be straight all through the backswing. This permits the clubhead to travel the greatest distance. The right elbow points to the ground at the top of the backswing.
THROUGH-SWING: As you swing through the ball the right arm straightens and—most important—the body follows the swing. I've noticed one thing that all good golfers do and all bad golfers do not do: The good ones have their left wrist leading at impact. It seems a small thing, but I've found it to be true. At impact, the left wrist of a good golfer is slightly [bowed], while that of a poor golfer is generally concave.
Tip adapted from GolfDigest.comi
---
Recipe of the Week
Mini Pancake Cereal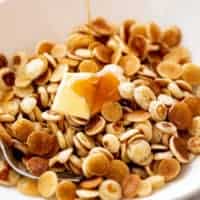 [2 servings]
Ingredients:
1 cup all purpose | plain flour
2 tablespoons granulated sugar or sweetener
2 teaspoons baking powder
1/2 teaspoon salt
3/4 cup milk
2 tablespoons melted butter
1 teaspoon pure vanilla extract
1 large egg
Directions:
Combine together the flour, sugar (or sweetener), baking powder and salt in a large-sized bowl. Make a well in the center and add the milk, slightly cooled melted butter, vanilla and egg.
Use a wire whisk to whisk the wet ingredients together first before slowly folding them into the dry ingredients. Mix together until smooth and lump-free. Add 1-2 extra tablespoons of milk if needed to just slightly thin out the batter. You don't want to it too runny.
Let your pancake batter sit for about 5 minutes while heating a nonstick pan or griddle over medium-high heat. Lightly grease with a little butter or cooking oil.
Pour pancake batter into a squeezable condiment/sauce bottle. (Alternatively, use a ziplock bag: cut a tiny hole on an angle in the bottom corner of the bag to pipe out the batter.)
Squeeze small dots of batter onto HOT greased pan. Cook until the tops form bubbles and look set/dry. Flip with a spatula and cook until golden on the undersides, about a further 1-2 minutes. Repeat with remaining batter, lightly greasing your pan between each batch.
Serve with maple syrup, honey, fruit, ice cream, frozen yogurt, or enjoy plain!
Recipe adapted from CafeDelites.comii
---
Health Tip of the Week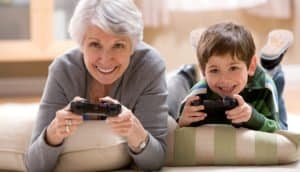 Changes to Your Daily Routine During COVID-19 Can Make You Happier
Research suggests that new and diverse experiences can lead to greater happiness. However, during a pandemic, when we're practicing physical distancing and remaining home much of the time, it can be difficult to move around and seek out new experiences.
Experts say, though, that there may be other ways we can achieve the same benefits of unique and varied experiences. They suggest that we do new things, whether that means getting out and going to a new place or remaining at home and trying something you've never done before. Breaking out of your usual routine, whether that involves a physical change of location or a mental one, can create novelty and enhance the brain circuitry that links new experiences with feelings of happiness.
Tip adapted from Healthline.comiii
---
Copyright (C) 2020. Ballentine Capital Advisors. All rights reserved.
Our mailing address is:  
Ballentine Capital Advisors
23 Buena Vista Way, Suite B
Greenville, SC 29615
unsubscribe from this list update subscription preferences
Sources:
1. https://go.efficientadvisors.com/e/91522/rticles-what-is-the-secure-act/6l3y36/914510855?h=e485n6sBJ7c4VmDLdm4g2t0nOOJLEd2FCLB4l91QWlI
Disclosure:
The views expressed herein are exclusively those of Efficient Advisors, LLC ('EA'), and are not meant as investment advice and are subject to change. All charts and graphs are presented for informational and analytical purposes only. No chart or graph is intended to be used as a guide to investing. EA portfolios may contain specific securities that have been mentioned herein. EA makes no claim as to the suitability of these securities. Past performance is not a guarantee of future performance. Information contained herein is derived from sources we believe to be reliable, however, we do not represent that this information is complete or accurate and it should not be relied upon as such. All opinions expressed herein are subject to change without notice. This information is prepared for general information only. It does not have regard to the specific investment objectives, financial situation and the particular needs of any specific person who may receive this report. You should seek financial advice regarding the appropriateness of investing in any security or investment strategy discussed or recommended in this report and should understand that statements regarding future prospects may not be realized. You should note that security values may fluctuate and that each security's price or value may rise or fall. Accordingly, investors may receive back less than originally invested. Investing in any security involves certain systematic risks including, but not limited to, market risk, interest-rate risk, inflation risk, and event risk. These risks are in addition to any unsystematic risks associated with particular investment styles or strategies.
The articles and opinions expressed in this newsletter were gathered from a variety of sources, but are reviewed by Ballentine Capital Advisors prior to its dissemination. All sources are believed to be reliable but do not constitute specific investment advice. In all cases, please contact your investment professional before making any investment choices.
Securities through Triad Advisors, LLC, Member FINRA/SIPC. Advisory services through Ballentine Capital Advisors, Inc. Triad Advisors and Ballentine Capital Advisors are not affiliated entities.
---
i https://www.golfdigest.com/golf-instruction/how-to-develop-a-swing-that-repeats
ii https://cafedelites.com/mini-pancakes-cereal/
iii https://www.healthline.com/health-news/humans-thrive-on-new-and-diverse-experiences-how-to-make-that-work-under-lockdown