Many people intend to retire in the place they call home, where they have established families and friendships. But for others, the end of a career brings the freedom to choose a new lifestyle in a different part of the country — or the opportunity to preserve more wealth and protect it from taxes.
This big life decision is not all about money or the weather. Quality-of-life issues matter, too, such as proximity to family members and/or a convenient airport, access to good health care, and abundant cultural and recreational activities. In fact, choosing a retirement destination typically involves a delicate negotiation of emotional and financial issues, especially for married couples who may not share all the same goals and priorities.
If you're nearing retirement, there's a good chance you have at least thought about living somewhere warmer, less expensive, or perhaps closer to children who have built lives elsewhere. Here are some important factors to consider.
Cost of Living
A high cost of living can become a bigger concern in retirement, when you may need to stretch a fixed income or depend solely on your savings for several decades. There's no question that your money will go further in some places than in others.
The cost of living varies among states and even within a state, and it's typically higher in large cities than in rural areas. Housing is typically the largest factor — and often varies the most from place to place — but cost of living also includes transportation, food, utilities, health care, and, of course, taxes.
Selling a home in a high-cost area might enable you to buy a nice home in a lower-cost area with cash to spare. The additional funds could boost your savings and provide additional income. Moving to a more expensive locale may require some sacrifices when it comes to your living situation, future travel plans, and other types of personal spending.
Tax Differences
Seven states have no personal income tax — Alaska, Florida, Nevada, South Dakota, Texas, Washington, and Wyoming (Tennessee and New Hampshire tax only interest and dividend income) — and other states have different rules for taxing Social Security and pension income. Estate taxes are also more favorable in some states than in others. Property taxes and sales taxes also vary by state and even by county, so make sure to include them when calculating and comparing the total tax bite for prospective destinations.
The Tax Cuts and Jobs Act limited the annual deduction for state and local taxes to $10,000. This change resulted in federal tax increases for some wealthier households in high-tax states, and it may also factor into your relocation decision.
Tips for Snowbirds
If you can afford the best of both worlds, you might prefer to keep your current home and head south for the winter. But if your choice of location is based largely on lower taxes, consider how much the costs of owning, maintaining, and traveling between two homes might cut into (or exceed) the potential tax savings.
To establish residency in the new state, you must generally live there for more than half of the year and possibly meet other conditions. You should also be aware that the tax agency in your old state may challenge your residency claim, especially if you still own property, earn income, or maintain other strong ties. If so, you may need to document your time and activities in each state and/or prove that your new home is your primary and permanent residence.
If you decide to live somewhere new on a full- or part-time basis, it may be worthwhile to rent for the first year, just in case the adjustment turns out to be more difficult than expected. You might also discuss the financial implications of a move with us as well.
Have a wonderful weekend!



Source: Broadridge
---
Golf Tip of the Week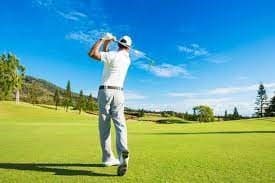 Why Looking at the Ball Might Be Killing Your Swing
There's a common belief among golfers that keeping your eyes glued to the ball will help you make better contact. Seems logical enough, but when your head stays locked in place through impact, you turn through the ball cab be seriously restricted. And that can slow you down during the most critical time in the swing.
Think about how you throw any kind of ball. Your eyes move to your intended target, which releases your neck and lets your chest turn open. The golf swing should be no different. Body rotation through the shot helps with everything from power and accuracy-and yes, even making good contact with the ball.
Tip adapted from Golfdigest.comi
---
Recipe of the Week
Sugar-Crusted Raspberry Muffins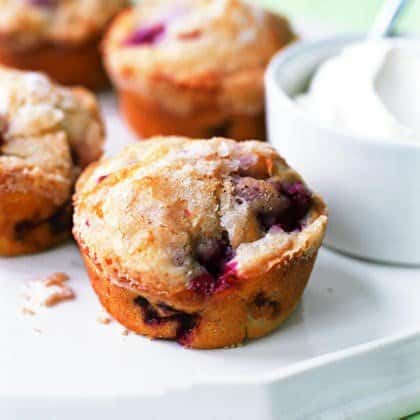 12 Servings
Ingredients
2 cups all-purpose flour
¾ cup sugar
2 teaspoons baking powder
¼ teaspoon salt
½ cup (1 stick) unsalted butter, melted
¾ cup whole milk
1 large egg
¼ teaspoon vanilla extract
1 ½ cups fresh raspberries
Instructions
Heat oven to 400° F. Line a 12-cup muffin tin with paper liners or coat it with cooking spray, vegetable oil, or butter.
In a medium bowl, combine 1 3/4 cups of the flour, 1/2 cup of the sugar, the baking powder, and salt. Add the butter and combine. In a second bowl, whisk together the milk, egg, and vanilla. Gradually add the milk mixture to the flour mixture and stir until just combined; the batter will be lumpy. Toss the berries with the remaining flour in a bowl. Gently fold the berry mixture into the batter.
Fill each muffin cup 3/4 full. Sprinkle the batter with the remaining sugar. Bake for 17 to 20 minutes or until a toothpick inserted into the center of a muffin comes out clean. Transfer pan to a wire rack to cool for 10 minutes. Serve warm.
Recipe adapted from realsimple.comii
---
Health Tip of the Week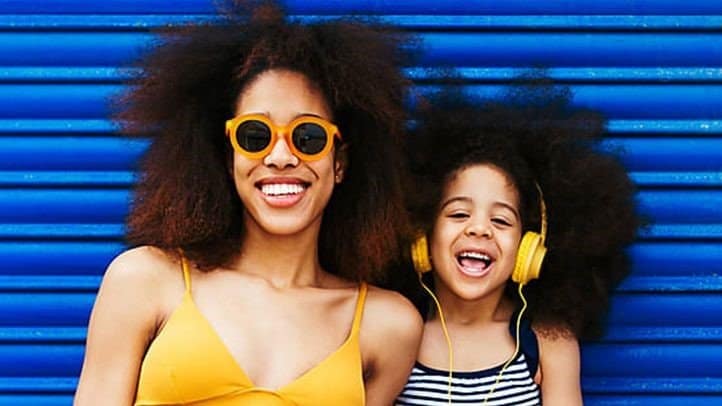 How to Avoid 7 Summer Health Hazards
With warmer weather comes an increased risk of sun exposure, heatstroke, and water injuries, among others. Here's how you can prevent them.
Summer's here, and with it comes longer days, summer Fridays, and weekend getaways. It's time to get outside, hit the beach, and go on that camping trip you've been putting off because of uncooperative weather.
But just because flu season, snow, and ice-covered streets are behind us, doesn't mean you can let your guard down when it comes to health. The summer season and rising temperatures comes with plenty of health risks too.
Experts share the most common summer health hazards, symptoms to look for, and how to prevent them so you can stay safe and healthy all summer long.
Heatstroke and Heat exhaustion – Limit Strenuous Outdoor Activity
Mild and Severs Dehydration – Don't Skimp on Water Intake
Sunburn and Sun Damage – Make Applying Sunscreen a Daily Habit
Water-Related Injuries – Practice Safe and Supervised Swimming
Insect Bites and the Spread of Diseases – Be Mindful of Yourself and Your Surroundings
Allergies and Poison Ivy – Prevent Exposure
Food Safety – Be Cautious of Spoiled or Undercooked Food
Tip adapted from everydayhealth.comiii
---
Copyright (C) 2021. Ballentine Capital Advisors. All rights reserved.
Our mailing address is:
Ballentine Capital Advisors
15 Halton Green Way
Greenville, SC 29607
unsubscribe from this list update subscription preferences
Sources:
1 PwC, May 2020
2 Consumer Financial Protection Bureau, January 2015
3 Employee Benefit Research Institute, October 2020
Disclosure:
Prepared by Broadridge Investor Communication Solutions, Inc. Copyright 2021 IMPORTANT DISCLOSURES Securities through Triad Advisors, LLC, Member FINRA / SIPC . Advisory services through Ballentine Capital Advisors, Inc. Triad Advisors, LLC and Ballentine Capital Advisors are not affiliated entities. Broadridge Investor Communication Solutions, Inc. does not provide investment, tax, legal, or retirement advice or recommendations. The information presented here is not specific to any individual's personal circumstances. To the extent that this material concerns tax matters, it is not intended or written to be used, and cannot be used, by a taxpayer for the purpose of avoiding penalties that may be imposed by law. Each taxpayer should seek independent advice from a tax professional based on his or her individual circumstances. These materials are provided for general information and educational purposes based upon publicly available information from sources believed to be reliable — we cannot assure the accuracy or completeness of these materials. The information in these materials may change at any time and without notice.
The articles and opinions expressed in this newsletter were gathered from a variety of sources but are reviewed by Ballentine Capital Advisors prior to its dissemination. All sources are believed to be reliable but do not constitute specific investment advice. In all cases, please contact your investment professional before making any investment choices.
Securities through Triad Advisors, LLC, Member FINRA/SIPC. Advisory services through Ballentine Capital Advisors, Inc. Triad Advisors and Ballentine Capital Advisors are not affiliated entities.
---
ihttps://www.golfdigest.com/story/golf-instruction-myths-why-looking-at-the-ball-might-be-killing-your-swing
iihttps://www.realsimple.com/food-recipes/browse-all-recipes/sugar-crusted-raspberry-muffins
iiihttps://www.everydayhealth.com/healthy-living/health-hazards-to-avoid-this-summer/