Saving money for the future is a good habit. To do it means exercising the virtue of delayed gratification. So, it's only natural that disciplined savers often feel a sense of satisfaction as month-by-month they see their nest egg grow.
But being fixated on saving, especially when you don't need to, can also be a sign of anxiety about running out of money.
Earlier this year, the non-profit Employee Benefit Research Institute (EBRI) conducted a survey to learn about the attitudes of retirees toward spending down their assets during retirement.1
A surprisingly high number, 57%, said they planned either to spend down a little, spend down none, or grow their assets. This is a surprising finding, because the primary reason to save for the future is to spend that money in the future. And a responsible, even conservative, retirement plan will include converting your savings into cashflow over time.
Michael Bloomberg, founder of Bloomberg, says the ultimate retirement strategy is where you would spend down all your assets and "bounce the check to the undertaker." All joking aside,
your retirement funds are there to serve you. Not the other way around. And if you want to use up most of them up before you go, you can plan for that.
To dig a little deeper into the reasons retirees might have for not wanting to spend, the EBRI survey asked further questions about why the respondent would use up as little of their nest egg as possible. The most common answers chosen centered around not wanting to find themselves in the position of not having enough money.
Finally, the surveyors asked the respondents to rate how strongly they agreed with the statement, "Saving as much as I can makes me feel happy and fulfilled." Nearly two-thirds said they agreed somewhat or strongly.
Researchers wondered if someone saying, "Saving makes me happy," could also be saying, "Not saving makes me unhappy." Does seeing the amount in their account going down make them nervous?
The whole idea of having a personal retirement plan is to think through the contingencies ahead of time and have preparations in place for the challenges and changes that are sure to come. In other words, to plan for the unexpected.
We can help you come up with a roadmap for achieving a fully funded retirement and then a plan to spend it wisely. So that during this new phase in life they don't have to worry about running out of money.
If your goal is to leave as much money as possible to your heirs, that's fine. But as a retiree you shouldn't feel under constant pressure to keep saving.
Have a wonderful weekend!






Source: Efficient Advisors
---
Golf Tip of the Week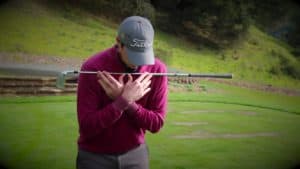 Golf Instruction Truths: A Simple Way to Make a Bigger Turn
Driving the ball with power requires a big body rotation, but a lot of golfers never get there because they don't turn their shoulders correctly. They often focus on how far the lead shoulder turns, but top teacher Michael Breed emphasizes the trail shoulder. Here's a drill Breed uses with his students.
Take two alignment sticks, place one on the ground, pointing down the target line, and hold the other one across your chest with each hand on the opposite shoulder. Using your lead hand, push your trail shoulder back and rotate until the alignment stick across your chest is at a 90-degree angle to the stick on the ground. At the top, you should feel like your trail shoulder has rotated behind your head. This will help you practice making a proper windup in the backswing, setting up more power at impact.
Once you feel as if you have this movement down, it's time to test it out. Grab your driver and tee up a ball. Before starting your pre-shot routine, hold your club over your chest like you did the alignment stick and make a practice motion to reinforce that proper shoulder rotation. Then, set up to the ball and let it fly. Breed says a good swing thought is, "Turn the trail shoulder behind you."

Tip adapted from golfdiscount.comi
---
Recipe of the Week
Cheesy Taco Soup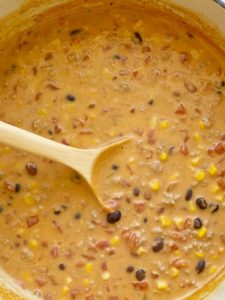 8 Servings
Ingredients
1 tablespoon olive oil
1 lb ground turkey
1 teaspoon salt
1 teaspoon garlic powder
1 teaspoon chili powder
1 teaspoon cumin
1 can (14.5 oz) reduced sodium chicken broth
1 can (15 oz) chili beans do not drain
1 can (15 oz) black beans drained & rinsed
1 can (15 oz) petite diced tomatoes do not drain
1 can (15 oz) corn drained
1 cup salsa
8 ounces Velveeta cheese cubed
Instructions
In a large soup pot (with a lid), over medium-high heat, add olive oil, ground turkey, salt, garlic powder, chili powder, and cumin. Cook and crumble until ground turkey is no longer pink. Drain excess liquid/grease.
Add the chicken broth, chili beans, black beans, tomatoes, corn, and salsa into the soup pot. Stir to combine. Bring to a boil. Once boiling, reduce heat to medium-low, and cover with the lid. Let simmer for 15 minutes.
Add the cubed Velveeta cheese and cover with the lid. Let simmer for 3-5 minutes or until the Velveeta is melted. Stir together to combine.
Serve with your favorite taco soup toppings. We love tortilla chips, sour cream, and shredded cheese.

Recipe adapted from togetherasfamily.comii
---
Health Tip of the Week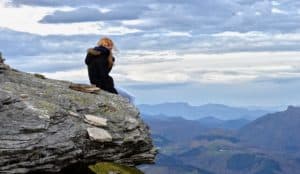 10 Steps to a Healthier, More Vibrant Life
Are you feeling under the weather? Frustrated? Anxious? Do you feel discontented with life? Exhausted physically, mentally, and spiritually? If you answered yes to any of these questions it might be time for you to take a good hard look at your lifestyle and re-evaluate your goals and where you want to go. It's never too late. The best time to start is now. Let's take a closer look at what steps you can take to create a healthy and vibrant life for yourself.
Make Time for Physical Activity
Eat a Nutritious and Well-Balanced Diet
Learn to Relax
Practice Daily Meditation
Simplify
Learn to Trust your Intuition
Practice Gratitude
Live in the Present
Nurture Healthy Relationships
Give Back

Tip adapted from activebeat.comiii
---
Copyright (C) 2021. Ballentine Capital Advisors. All rights reserved.
Our mailing address is:
Ballentine Capital Advisors
15 Halton Green Way
Greenville, SC 29607
unsubscribe from this list update subscription preferences
Sources:
1. https://www.bloomberg.com/news/articles/2021-03-25/here-s-why-so-many-people-intend-to-die-with-money-in-the-bank
Disclosure:
The views expressed herein are exclusively those of Efficient Advisors, LLC ('EA'), and are not meant as investment advice and are subject to change. All charts and graphs are presented for informational and analytical purposes only. No chart or graph is intended to be used as a guide to investing. EA portfolios may contain specific securities that have been mentioned herein. EA makes no claim as to the suitability of these securities. Past performance is not a guarantee of future performance. Information contained herein is derived from sources we believe to be reliable, however, we do not represent that this information is complete or accurate and it should not be relied upon as such. All opinions expressed herein are subject to change without notice. This information is prepared for general information only. It does not have regard to the specific investment objectives, financial situation and the particular needs of any specific person who may receive this report. You should seek financial advice regarding the appropriateness of investing in any security or investment strategy discussed or recommended in this report and should understand that statements regarding future prospects may not be realized. You should note that security values may fluctuate and that each security's price or value may rise or fall. Accordingly, investors may receive back less than originally invested. Investing in any security involves certain systematic risks including, but not limited to, market risk, interest-rate risk, inflation risk, and event risk. These risks are in addition to any unsystematic risks associated with particular investment styles or strategies.
The articles and opinions expressed in this newsletter were gathered from a variety of sources but are reviewed by Ballentine Capital Advisors prior to its dissemination. All sources are believed to be reliable but do not constitute specific investment advice. In all cases, please contact your investment professional before making any investment choices.
Securities through Triad Advisors, LLC, Member FINRA/SIPC. Advisory services through Ballentine Capital Advisors, Inc. Triad Advisors and Ballentine Capital Advisors are not affiliated entities.
---
i https://www.golfdigest.com/story/a-simple-way-to-make-a-bigger-turn
ii https://togetherasfamily.com/easy-cheesy-taco-soup/
iii https://www.activebeat.com/your-health/10-steps-to-a-healthier-more-vibrant-life/