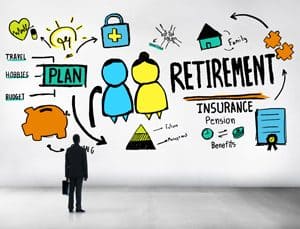 Expectations vs. Reality
Predicting exactly what your retirement will be like is about as possible as a meteorologist predicting the weather correctly every single time. In fact, few retirees find their financial futures playing out precisely as they assumed. However, understanding some of the more common assumptions about retirement may help you get closer to your goal than most.
Do retirees actually "outlive" their money?
Generations ago, as people retired, many did lived dire straits, sometimes "down to their last dime," which led to the creation of Social Security. Today, Social Security is still around and a common supplement to one's retirement strategy. While social security can be a large portion of one's retirement income, it is often not enough money to satisfy a retiree's "normal" lifestyle.
Some options to supplement your income in retirement can be a pension, 401K, IRA, and other investment products that offer lifetime income. Another big issue that can drain your nest egg is unexpected long-term care expenses which can be upwards of $100,000/yr. depending on the level of care needed. It is important to plan for these expenses to help mitigate the risk of outliving your money.
Retiring on 70-80% of your end salary may not be feasible.
A quick internet search reveals new retirees should strive to retire on 70-80% of their end salary, but it can be a tough one to achieve. It is never an easy task to cut expenses, especially in retirement when you will potentially have more free time than ever.
Most new retirees often want to travel, explore new pursuits, learn some hobbies, and finally get around to those things they had put off when they were too busy with work. So, in the first few years, some may spend roughly as much as they did before retirement.
For many retirees, median household spending increases on the way to a retirement transition. However, with a smart financial strategy, the annual median household spending in retirement tends to decline gradually after age 65.1
One tale of caution is to not underestimate the cost of living in retirement. Some retirees want to retire so badly that they "agree" to whatever number allows them to retire, whether it is doable or not. Just because you retire does not mean Murphy's Law will disappear.
Retirement may arrive earlier than expected
Most people retire closer to age 60 than age 70. Believe it or not, the average retirement age in this country is 65 for men and 63 for women. That means you could find yourself claiming Social Security earlier than you expected if only to avert drawing down your retirement savings too quickly.2
In most cases, you can start claiming social security at age 62, but that is usually not considered full retirement age (FRA). If you start your social security payments before your designated FRA, you are going to potentially take a decreased payment for life.
Another major issue to consider is medical insurance. Most retirees are not able to enroll in Medicare until age 65. This leaves early retirees with a few options, the most popular are self-insurance, COBRA (if applicable), or finding coverage on the secondary market. Medical insurance is typically not cheap and should be considered before making any decision on early retirement.
Retiring early may indeed make sense for some with bad health or enough capital to sustain their lifestyle, but it is important to take into consideration all aspects of retirement before deciding. This is why you need to compare different social security strategies to see what makes the most sense, and don't forget to consider medical insurance.
Living the life you want
In general, American retirees seem to have it pretty good. A recent survey found that 7 in 10 retirees are confident they will have enough money saved to live comfortably throughout retirement.3 Regardless, you spent decades working hard for your money, it's time to enjoy it! Take a trip, visit kids, grandkids, or just sit back and relax, the choice is yours.
Remain flexible in retirement
Your retirement may differ slightly or even greatly from the retirement you have imagined. Fortunately, it may be possible to create a flexible retirement strategy with the help of a financial professional. It's never too late to start!
Don't hesitate to reach out if you have any questions on your current plan.
Have an amazing weekend!






Source: FMG Suite
---
Golf Tip of the Week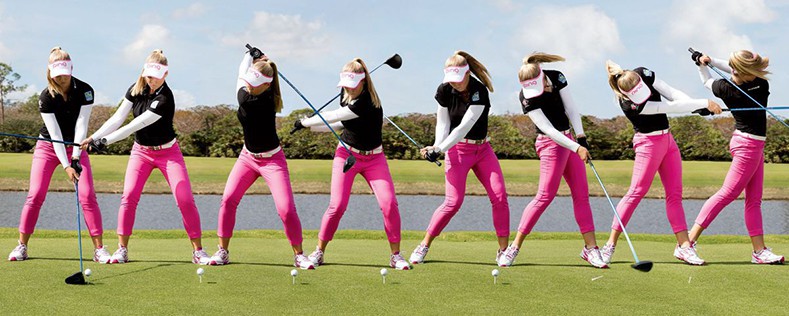 Shift Weight To Drive The Golf Ball Well
When a student is hitting their irons well and having trouble with the driver, I am reminded of a comment a colleague mentioned to me straight from one of the finest teachers ever, Harvey Penick. He said that a golfer can hit his irons pretty well without shifting his weight, but to drive the golf ball well, the golfer must shift his weight.
I imagined that Harvey realized that the golfer's hands and arms can swing the shorter club in sync with the turning body, but not as easily with the longest club in the bag. The body usually gets too far ahead of the club in the downswing.
When you transfer your weight with the swinging of the club (happens more "naturally" than you might imagine!) at the beginning of the takeaway, you will set up a right side axis…a one-legged balance which now frees the left side to turn outward behind the golf ball. This not only gives more time for the club to get to the top of the backswing but also permits a good shoulder turn. It is as if the body is now "unlocked" and capable of turning when you are loaded on the right side—the ball/socket joint of the hip can now work easier.
Now, as it is in the backswing, it is in the forward swing. A change of axis and weight shift from the right foot to the left foot starts the forward swing with the swinging of the club for the same reasons.
Turning the body "first and only" would not allow enough time for the club to return to the golf ball and would likely create a bottom of arc off of the right foot, behind the ball—the dreaded fat shot.
Creating the left side axis not only produces speed (thus distance!), but a bottom of swing opposite the left armpit. The left axis, a one-legged balance, also frees up the right side (shoulders and hips) to finish up on the right toe and even with the left side.
This critical transitional movement is a feeling of going heel, toe, heel, toe. The weight at the top of the backswing is felt on the right heel (certainly acceptable to sense that your right hip is slightly outside your outer right heel over your ankle bone…this is not a sway!) and towards the ball of the foot/inside left big toe. To start the forward swing, the golfer plants his left heel, allowing the weight to shift with the right foot rolling and releasing to the inside right big toe/ball of the foot. An appropriate, kinetic chain sequencing is therefore established for a good hit and photo finish.
The club and arms will start down at the same time the heel is planted…you are one flow, not a bunch of segmented pieces in this blended swing motion. It likely is noted and possibly felt that the first move down "feels" like your weight shifts first. This is a good thought, similar to the sensation of "stepping" before you "throw". Sam Snead was notorious for planting his left heel in long driving contests…in fact, he said he slammed his left heel down with such great force to start his downswing to hit it long that he tore his Achilles tendon. He then continued to do this to play professionally, just not as aggressively.
There are several ways to "get" this weight transfer ideal. Some like to think of shifting their center of gravity to the right and left and others think of a lower spine shifting from right to left in a "wrecking ball" kind of image. This will not be a "sway" as long as it is a right-side load with a turn and a left side load with a turn, both done with minimal head movement. The sequence of shift-turn on the backswing and shift-turn on the forward swing should help you "get your shift together"!
In many sports, throwing and striking actions incorporate the same sequencing…continue this athleticism with your golf swing and you will be on your way to more consistent (not to mention longer) drives! Perhaps more "body friendly" too!
Tip adapted from golftipsmag.com
---
Recipe of the Week
Frozen Banana Daiquiri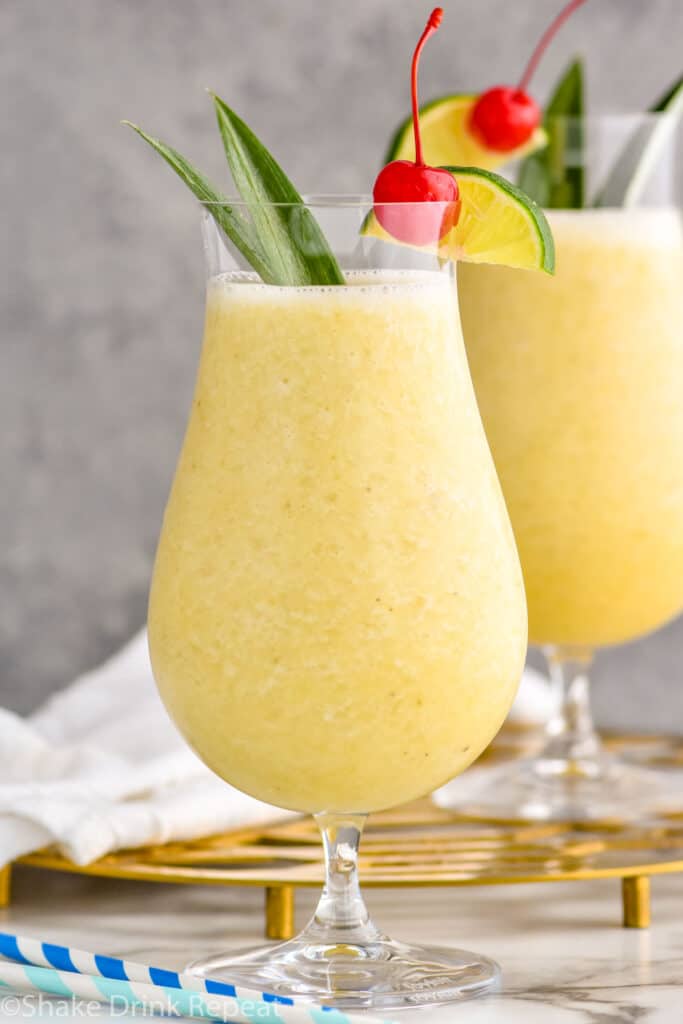 1 serving
Ingredients
2 1/2 ounces dark rum
1 tablespoon freshly squeezed lime juice
1 tablespoon light brown sugar
1 cup frozen banana chunks (from 1 large, ripe banana)
1/2 cup ice cubes
Maraschino cherries, for garnish
Instructions
Add the dark rum, banana liqueur, lime juice, brown sugar, banana chunks, and ice into the blender.
Blend the ingredients on high until the mixture is smooth and no chunks of banana or ice remain.
Taste the daiquiri for sweetness and add more brown sugar, if desired. If the daiquiri is too thick, like the consistency of pudding, add more rum to thin out the daiquiri a bit. You want the daiquiri to have the consistency of a slushie or loose smoothie.
Pour the daiquiri into a hurricane glass and garnish with a maraschino cherry. Enjoy while frozen.
Recipe adapted from simplyrecipes.comii
---
Health Tip of the Week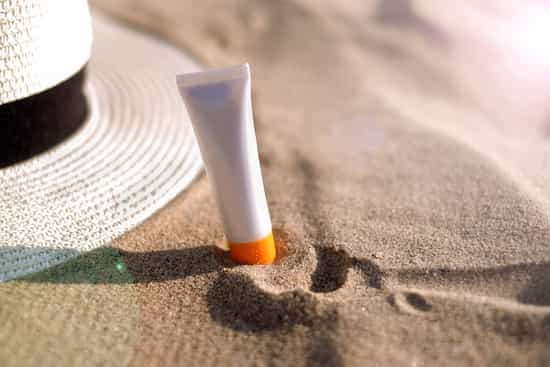 Sun Safety: Save Your Skin
Sun safety is never out of season. Summer's arrival means it's time for picnics, trips to the pool and beach — and a spike in sunburns. But winter skiers and fall hikers need to be as wary of the sun's rays as swimmers do. People who work outdoors need to take precautions, as well.
Here's how:
Reduce Time in the Sun
Dress With Care
Be Serious About Sunscreen
Don't Forget the Eyes
Wear a Hat
Tip adapted from webmd.comiii
---
Copyright (C) 2021. Ballentine Capital Advisors. All rights reserved.
Our mailing address is:
Ballentine Capital Advisors
15 Halton Green Way
Greenville, SC 29607
unsubscribe from this list update subscription preferences
Source:
TRoweprice.com, 2021
TheBalance.com, 2022
EBRI.org, 2022
Disclosure:
The content is developed from sources believed to be providing accurate information. The information in this material is not intended as tax or legal advice. It may not be used for the purpose of avoiding any federal tax penalties. Please consult legal or tax professionals for specific information regarding your individual situation. This material was developed and produced by FMG Suite to provide information on a topic that may be of interest. FMG Suite is not affiliated with Ballentine Capital Advisors. The opinions expressed and material provided are for general information and should not be considered a solicitation for the purchase or sale of any security. Copyright FMG Suite.
Ballentine Capital Advisors is a registered investment adviser. The advisory services of Ballentine Capital Advisors are not made available in any jurisdiction in which Ballentine Capital Advisors is not registered or is otherwise exempt from registration.
Please review Ballentine Capital Advisors Disclosure Brochure for a complete explanation of fees. Investing involves risks. Investments are not guaranteed and may lose value.
This material is prepared by Ballentine Capital Advisors for informational purposes only. It is not intended to serve as a substitute for personalized investment advice or as a recommendation or solicitation or any particular security, strategy, or investment product.
No representation is being made that any account will or is likely to achieve future profits or losses similar to those shown. You should not assume that investment decisions we make in the future will be profitable or equal the investment performance of the past. Past performance does not indicate future results.
Advisory services through Ballentine Capital Advisors, Inc.
---
i https:// www.golftipsmmag.com/instruction/driving/shift-weight-to-drive-the-golf-ball-well/
ii https:// https://www.simplyrecipes.com/frozen-banana-dauquiri-recipe-5219891
iii https://www.webmd.com/beauty/sun-safety-save-your-skin