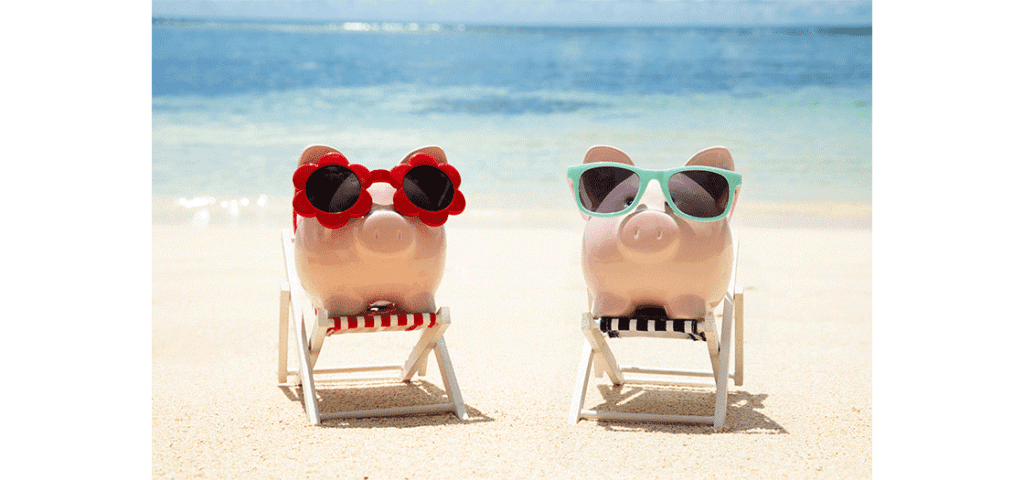 Retirement, being able at the end of your career to step back from your income-earning responsibilities, is an old idea. What's new is the concept that most people can expect to enjoy it.
In 13 B.C., Roman Emperor Augustus began paying pensions to soldiers who had served 20 years. It was paid for by an inheritance tax.1 That's the publicly-funded version.
A few years later, the New Testament author Luke wrote in his gospel about a farmer who has done so well, he's looking forward to years of ease.2 That's the privately-funded version.
But for most of history the idea of being able to retire has been seen as something attainable only by the well-connected or the unusually fortunate.
Historians tell us that all changed in 1889 when German Chancellor Otto von Bismark established a publicly-funded system where "those who are disabled from work by age and invalidity have a well-grounded claim to care from the state." For the first time, everyone in a nation could expect to have a source of income after they stopped working, provided they survived past the age of 70 (the average lifespan at that time).
Other countries soon followed suit, and now in the first world the average person expects that they will be able to retire. (For now we'll leave aside the issue of many people's overly optimistic view of how they will fund this.)
But while the number of people entering retirement has grown steadily over the past few decades, we're finding that simply being able to stop work and "live every day like it's the weekend" does not automatically bring fulfillment. According to one study, retiring increases your risk of depression by 40%.3
Simply having your financial needs met is not enough. You need a reason to get up in the morning.
The Japanese island of Okinawa is renowned for having an elderly population that lives well. Not only do they enjoy a life span 7 years longer than the average American, but they have one of the longest disability-free life expectancies in the world.
When National Geographic sponsored a team of researchers to find out why, one of the things they learned was that the Okinawans don't have a word for retirement—stopping work completely. Instead they focus on ikigai, a concept which roughly translates "the reason you wake up in the morning." The idea is to pursue meaningful work in a life where you continue to follow structure and you actively maintain your family and social connections.
Retirement, then, should not be viewed as a magical realm where all of life's problems simply go away, but rather as a chance to begin a second act with new challenges and possibilities. If you have questions or need help shaping your vision for the retirement phase of your life's journey, be sure to reach out to us.


Have a great weekend!
Source: Efficient Advisors
---
Christmas Toy Drive at Ronald McDonald House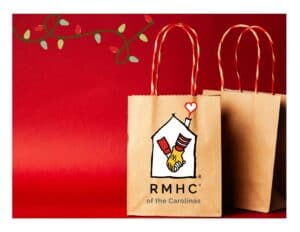 In the spirit of continuing BCA's Christmas tradition of donating toys to local children, we invite you to give toys directly to Ronald McDonald House Charities of the Carolinas. To safely spread joy this holiday season, you may drop off gifts anytime between 8 a.m. and 8 p.m. at 706 Grove Rd, Greenville, SC 29605.
Thanks to you, last year's "Share the Joy, Give a Toy" drive a huge success! And, we expect this year to be no different. RMHCC serves families all year long by keeping them together during difficult times. For those families experiencing Christmas away from home this year, the Ronald McDonald House strives to make the holiday just as magical as ever!
Please, deliver a toy at your convenience before Christmas Day to brighten a child's day! You may also purchase necessary supplies from RMHCC's December wish list here https://rmhc-carolinas.org/participate/our-wishlist/.

For more information, please call Tasha Bruce of Ronald McDonald House at 864-235-0506 or send an email to tbruce@rmhcarolinas.com.
Thank you!
---
Golf Tip of the Week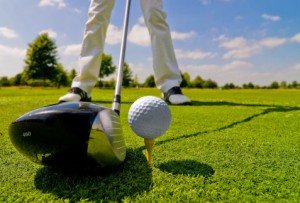 Eliminate the Big Tee Shot Miss: Part Two
As we know, ego plays a big part in the lofts most people use, as everyone wants to use a loft that is lower than all your buddies. However, what we've found out is that your launch conditions are vital to making sure you have the right loft. If you tend to hit the ball high on the face, you can use lower loft, but if you hit the ball lower on the face, you will need more loft. Many drivers are adjustable, so be sure to experiment with this technology.
Why? This is due to the vertical gear effect on the driver— high face impacts add dynamic loft to the driver and the low face impacts reduce dynamic loft.
Tip adapted from GolfTipsMag.comi
---
Recipe of the Week
Caprese Christmas Wreath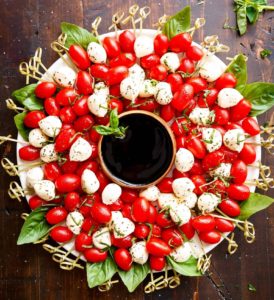 Ingredients:
Balsamic Glaze (or use 3/4 cup store bought):
1 1/2 cups (375ml) balsamic vinegar
3 tablespoons brown sugar
Salad:
12 ounces grape tomatoes (or cherry tomatoes)
10 ounces fresh cherry-sized bocconcini (mozzarella) balls
2 tablespoons olive oil
3-4 teaspoons dried Italian herbs
Handful fresh basil leaves, shredded (to garnish)
flaked sea salt and ground pepper, to season

Instructions:
For The Balsamic Glaze:
Combine the vinegar and sugar in a small saucepan. Cook while stirring over low heat for 4-5 minutes, or until sugar has dissolved. Increase heat to medium setting and bring to a boil. Reduce heat to low and allow to simmer for 8-10 minutes, or until reduced by one-third and thickened like syrup.
For The Salad:
Wash and dry the tomatoes. Arrange them in a circle on a large serving plate or round platter. Drain the mozzarella balls and arrange between the tomatoes.
Drizzle with olive oil and season with the Italian herbs, salt and pepper. Toss the tomatoes and bocconcini through the oil with a spoon.
Garnish with the fresh shredded basil.
Serve:
To serve, place the bowl of balsamic glaze in the center of the wreath. Arrange toothpicks around and underneath the tomato and cheese balls, with the sharp ends toward the middle of the plate.
Recipe adapted from Cafedelites.comii
---
Health Tip of the Week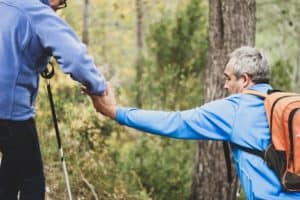 5 Ways to Keep Your Brain Healthy During the Pandemic
Is your brain feeling…foggy? You're not just imagining it. "Keeping busy with regular activities and spending time with others are both key to brain health and lowering your risk of dementia — and they're also things most of us are lacking right now," says psychiatrist Gary Small, director of the UCLA Longevity Center.
The good news is there is plenty you can do during this pandemic to keep your brain neurons firing. Here are five things to try.
Stay active.
Target stress.
Limit anxiety and sleep medications.
Stay connected as much as possible.
Use the internet strategically.
Tip adapted from AARP.comiii
---
Copyright (C) 2020. Ballentine Capital Advisors. All rights reserved.
Our mailing address is:  
Ballentine Capital Advisors
23 Buena Vista Way, Suite B
Greenville, SC 29615
unsubscribe from this list update subscription preferences
Sources:
1. https://go.efficientadvisors.com/e/91522/-retirement-its-a-modern-idea-/6std1b/1060677673?h=3caQosXyCfhl5zi5Nu7ukgJFerI7RDWd8BRUScqzJh8
2. https://go.efficientadvisors.com/e/91522/wiki-Parable-of-the-Rich-Fool/6std1d/1060677673?h=3caQosXyCfhl5zi5Nu7ukgJFerI7RDWd8BRUScqzJh8
3. https://go.efficientadvisors.com/e/91522/retirement-is-a-flawed-concept/6std1g/1060677673?h=3caQosXyCfhl5zi5Nu7ukgJFerI7RDWd8BRUScqzJh8
Disclosure:
The views expressed herein are exclusively those of Efficient Advisors, LLC ('EA'), and are not meant as investment advice and are subject to change. All charts and graphs are presented for informational and analytical purposes only. No chart or graph is intended to be used as a guide to investing. EA portfolios may contain specific securities that have been mentioned herein. EA makes no claim as to the suitability of these securities. Past performance is not a guarantee of future performance. Information contained herein is derived from sources we believe to be reliable, however, we do not represent that this information is complete or accurate and it should not be relied upon as such. All opinions expressed herein are subject to change without notice. This information is prepared for general information only. It does not have regard to the specific investment objectives, financial situation and the particular needs of any specific person who may receive this report. You should seek financial advice regarding the appropriateness of investing in any security or investment strategy discussed or recommended in this report and should understand that statements regarding future prospects may not be realized. You should note that security values may fluctuate and that each security's price or value may rise or fall. Accordingly, investors may receive back less than originally invested. Investing in any security involves certain systematic risks including, but not limited to, market risk, interest-rate risk, inflation risk, and event risk. These risks are in addition to any unsystematic risks associated with particular investment styles or strategies.

The articles and opinions expressed in this newsletter were gathered from a variety of sources but are reviewed by Ballentine Capital Advisors prior to its dissemination. All sources are believed to be reliable but do not constitute specific investment advice. In all cases, please contact your investment professional before making any investment choices.
Securities through Triad Advisors, LLC, Member FINRA/SIPC. Advisory services through Ballentine Capital Advisors, Inc. Triad Advisors and Ballentine Capital Advisors are not affiliated entities.
---
i https://www.golftipsmag.com/instruction/driving/eliminate-the-big-tee-shot-miss/
ii https://cafedelites.com/caprese-christmas-wreath/
iii https://www.aarp.org/health/brain-health/info-2020/maintaining-mental-health-coronavirus