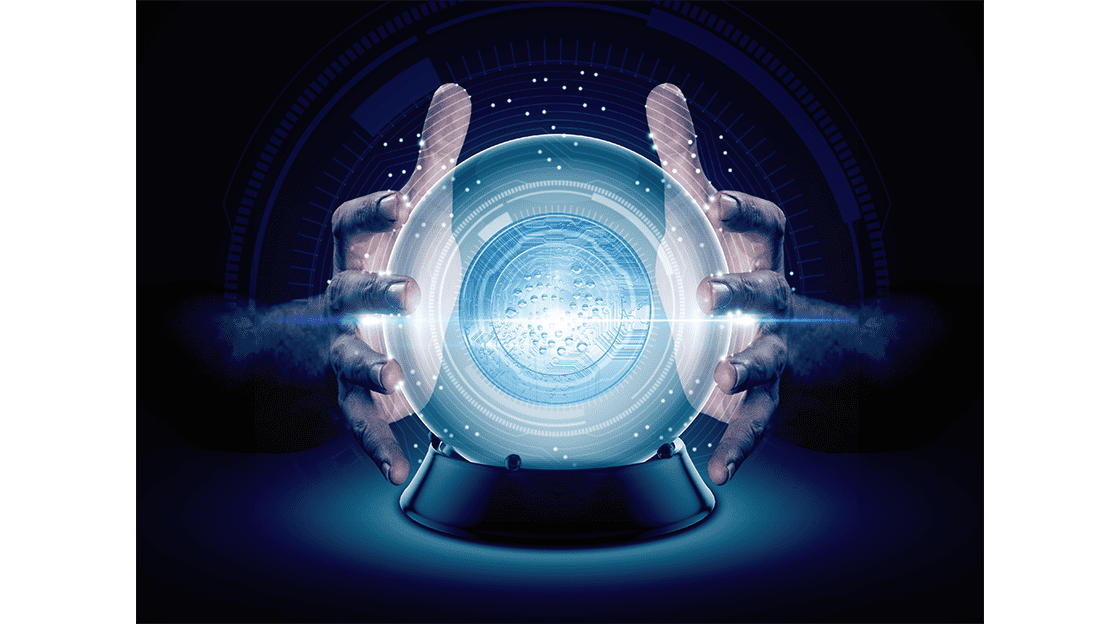 Years ago the National Enquirer would publish in December predictions for the New Year from prominent psychics. The things they foresaw were always spectacular.

We could expect things like "A Nazi base will be discovered on the moon" and "Elvis will return and run for President."

What was brilliant about this editorial decision was that it was extremely difficult to hold those psychics accountable for their accuracy. Even if you saved your Enquirer from last year, how were you going to publicize that none of those predictions came true?

Near the end of each year the financial media do something similar. They contact prominent market analysts and ask them to predict how stock and bond markets will perform in the coming year.

As you might guess, with a third of 2020 nearly gone, their predictions appear to be a little off.

Last November CNBC polled eight strategists from firms like Morgan Stanley, Goldman Sachs, and Credit Suisse. Their predictions for the S&P 500 ranged from a mild drop of 3% up to a healthy gain of 10% with the median for all forecasts at just over 7% growth.1

Of course, none of them foresaw the drop in the index as the result of a global pandemic.

In an even more specific prediction, Matt Krantz of Investor.com did a roundup of analyst forecasts for the energy sector. "Don't pity the poor energy investor too long," writes Krantz. "Analysts think the S&P 500 energy sector will gush big gains in 2020, making up for a disappointing 2019."2

This gaze into the crystal ball wasn't just a little off. It was spectacularly wrong.

But then none of the experts he polled foresaw Russia and Saudi Arabia engaging in a price war.

You might be thinking, "Well, in a normal year they might have been right." The problem is there's no such thing as a normal year either in life or the market. The future always brings the unexpected, both good and bad.

If the spread of the virus can be brought under control and people can return to work in the next few weeks, these rosy predictions for 2020 still have a chance to come true. They might even end up being low estimates. There's simply no way to know with certainty in advance.

But as always it's best to take any forecast with a grain of salt, keeping your portfolio diverse enough to spread risk broadly to endure whatever the market might do next. Maintain the discipline to stick to your strategy through the turbulent, unknown future. And be prepared to rebalance your strategy back to its original allocation targets, regardless of today's scary headline.

We can help you come up with a plan that doesn't depend on lucky guesses, and then help you stick with it when things are in turmoil.
Have a great weekend!
Source: Efficient Advisors
Golf Tip of the Week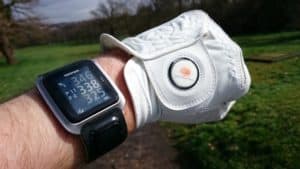 Where's Your Golf GPS Watch?
No, you don't have to own a golf GPS watch to enjoy a round – but once you get one, you might wonder how you ever managed to play well without it. Wearing a golf GPS watch is almost like having a pro and a caddy at your side for all 18 holes.
How far is it to the pin, and how much carry do you need to get over that ravine? The watch can tell you. How is your putting form today? Check your watch. You've never played this course before; would you like a hole-by-hole breakdown? Your watch probably has one (the best-hold data on 30,000 to 40,000 layouts). For about the price of a cheap PC, these timepieces provide a world of information, while keeping score – and most are tough and waterproof. Think about buying one.
Tip adapted from T3.comi
Recipe of the Week
Seared Scallops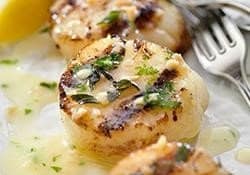 [4 servings]
Ingredients:
2 Tbsp. extra virgin olive oil
1¼ lbs. scallops, fresh
3 Tbsp. unsalted butter, cubed
1½ Tbsp garlic, minced
Salt and pepper, to taste
¼ cup broth or dry sherry
2 Tbsp. lemon juice
¼ cup parsley, chopped
Directions:
Remove side muscle from scallops, if attached.
Pat dry with paper towels.
Heat oil over medium-high heat until sizzling.
Add scallops in batches without overcrowding.
Season with salt and pepper and cook until lightly browned on each side, about 2 to 3 minutes.
Transfer seared scallops to plate.
In the same pan, melt 2 Tbsp. of butter, mixing with browned leftovers from scallops.
Add garlic and cook for one minute.
Pour in broth/sherry and simmer for 2 minutes.
Add remaining butter and lemon juice, then stir.
Remove pan from heat, return the scallops and gently toss in butter mixture.
Garnish with parsley and serve over rice, pasta, or steamed vegetables.
Recipe adapted from cafedelites.comii
Health Tip of the Week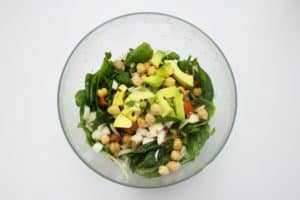 Powered by Plants
Plant-based meals have increased in popularity over the years, but for those who might be skeptical about how to meet their daily nutritional needs, especially protein, read on to learn more. But one quick note before you do: this information isn't a substitute for medical advice. Be sure to consult your health provider and registered dietitian before making alterations to your diet.
Some of the best options for plant-based protein include:
Soy products. Tofu, tempeh, soy milk, and edamame are all great options, and they're rich in unsaturated fats, vitamins, and minerals.
Legumes. Beans, chickpeas, lentils, and peanuts are packed with protein, high in magnesium and other micronutrients, and full of fiber.
Nuts and seeds. Almonds, pumpkin seeds, chia seeds – just to name a few.
Some whole grains. Quinoa, amaranth, and teff are all good choices.
Wheat gluten. If you can tolerate gluten, seitan can be a fantastic substitute for meat.
Now that you have the raw ingredients, look for recipe ideas on sites like Pinterest. You might even discover your next favorite meal.
Tip adapted from MedicalNewsToday.comiii
Copyright (C) 2020. Ballentine Capital Advisors. All rights reserved.
Our mailing address is:
Ballentine Capital Advisors
23 Buena Vista Way, Suite B
Greenville, SC 29615
unsubscribe from this list update subscription preferences
Sources:
1. https://go.efficientadvisors.com/e/91522/t-a-5percent-gain-in-2020-html/6k4dzx/892194585?h=jZLEvWxMHT7YleUgLKjaoc4WkHlfLu-i36y8WUum2o0
2. https://go.efficientadvisors.com/e/91522/ocks-will-gush-big-gains-2020-/6k4dzz/892194585?h=jZLEvWxMHT7YleUgLKjaoc4WkHlfLu-i36y8WUum2o0
Disclosure:
The views expressed herein are exclusively those of Efficient Advisors, LLC ('EA'), and are not meant as investment advice and are subject to change. All charts and graphs are presented for informational and analytical purposes only. No chart or graph is intended to be used as a guide to investing. EA portfolios may contain specific securities that have been mentioned herein. EA makes no claim as to the suitability of these securities. Past performance is not a guarantee of future performance. Information contained herein is derived from sources we believe to be reliable, however, we do not represent that this information is complete or accurate and it should not be relied upon as such. All opinions expressed herein are subject to change without notice. This information is prepared for general information only. It does not have regard to the specific investment objectives, financial situation and the particular needs of any specific person who may receive this report. You should seek financial advice regarding the appropriateness of investing in any security or investment strategy discussed or recommended in this report and should understand that statements regarding future prospects may not be realized. You should note that security values may fluctuate and that each security's price or value may rise or fall. Accordingly, investors may receive back less than originally invested. Investing in any security involves certain systematic risks including, but not limited to, market risk, interest-rate risk, inflation risk, and event risk. These risks are in addition to any unsystematic risks associated with particular investment styles or strategies.
The articles and opinions expressed in this newsletter were gathered from a variety of sources, but are reviewed by Ballentine Capital Advisors prior to its dissemination. All sources are believed to be reliable but do not constitute specific investment advice. In all cases, please contact your investment professional before making any investment choices.
Securities through Triad Advisors, LLC, Member FINRA/SIPC. Advisory services through Ballentine Capital Advisors, Inc. Triad Advisors and Ballentine Capital Advisors are not affiliated entities.
---
i T3.com, April 9, 2020
ii CafeDelites.com, April 9, 2020
iii Medical News Today, April 9, 2020