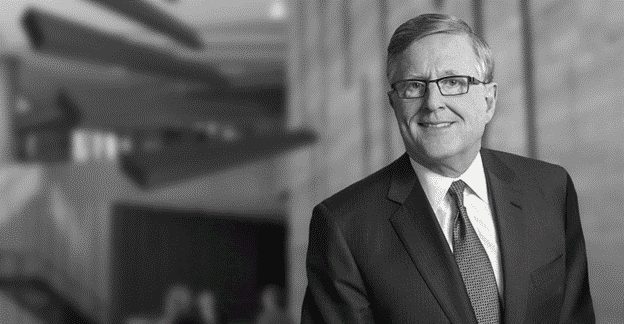 Today's post is courtesy of Dimensional Fund Advisors – David Booth, Chairman and Founder
One of the best things about markets is that they don't have memories. They don't remember what happened last week or last year. They don't even remember what happened a minute ago. Prices change based on what's happening right now and what people think will happen in the future.
People have memories. Markets don't. And that's a good thing.
So, as you start 2023, take a lesson from the market. Don't begin this new year bogged down by what happened last year. Give yourself the opportunity to start fresh.
Every day in publicly traded financial markets, buyers and sellers negotiate prices for every stock and bond. To agree, they have to find a price that they both think is a good deal. This happens over and over, millions of times a day. Then it starts all over again the next day. Unlike people, markets don't think about the past. It's about today and expectations for the future.
Markets must be forward-looking to set prices that entice buyers to buy. But prices can't be too low, or sellers won't sell. Every piece of available information feeds into the decision-making process so everyone involved can agree on the price for a particular security at a particular moment.
Markets are smarter and faster than you and me. While you've been reading this, markets have probably factored in thousands of pieces of new information and adjusted the prices of thousands of different company securities.
That's good news. Markets do the work, so you don't have to. You don't need to believe in magic or be able to predict the future to have a good investment experience. Some people might think I'm giving the market too much credit. But over more than 50 years in finance I've come to realize that I'm just being realistic. Someone described it to me as "science-based hope."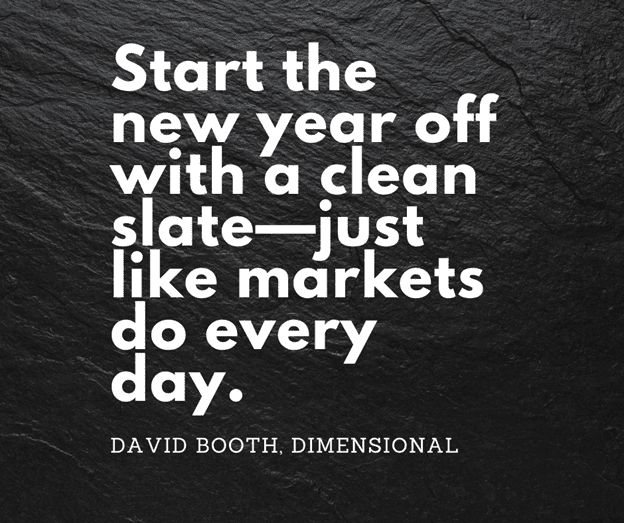 Academic research gives us insights into investing. Over the past century, markets have returned on average about 10% a year, although almost never that amount in any given year.1 And the annualized inflation-adjusted return on US stocks is 7.3% going back to 1926.2 Because of big swings year to year, trying to time markets is a losing game. So don't try to outguess markets—go with them. Come up with a plan, take no more risk than you can tolerate, and go spend some time with your loved ones.
Investing has inherent risks. And no matter what anyone tells you, there are no guarantees. But if you don't have enough cash to live off for the rest of your life, what choice do you have but to invest? Control what you can control so you can set yourself up for success, and then give yourself some grace. Judge yourself by the quality of your decisions and not by their outcomes. There are so many factors outside your control that can impact investment returns.
I believe one of the worst things investors can do is to impose their memory on their view of markets. Because then they might "see" patterns that aren't there and make choices that aren't based on research or evidence.
It can feel daunting to develop an investment plan you can stick with and determine the level of risk that's right for you. But few things are more important than how you invest your life savings. That's why most people would probably benefit from a financial advisor to help them talk it all out.
When it comes to investing, the key is not to try to outsmart the market, but to understand how it works and use that knowledge to your advantage. The market is a great information processing machine. It runs on human ingenuity, which is why returns tend to grow over time as people work to innovate and improve the value of the companies they work for.
So, start the new year off with a clean slate—just like markets do every day.
Please call us if you have any questions.
Have a great weekend!





---
Golf Tip of the Week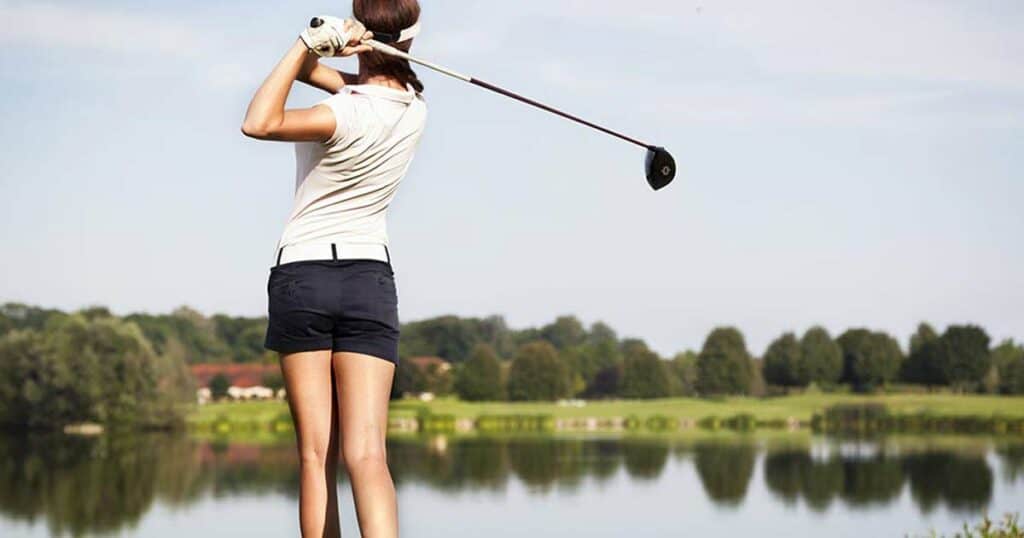 Love Hitting Balls On The Range? Watch Out For This Common Golf Injury
Of all the areas of the body where golfers are most susceptible to injury, two that are often overlooked are your wrists. Whether you realize it or not, every time you swing, you're putting a lot of stress on the tiny bones at the base of your hands. And it's not just the collisions between club and turf or club and mat that are felt at these joints. It's also the change of direction at the top of the swing and the eventual stopping of the swing that can cause damage.
Perhaps the most common injury to the wrists for golfers occurs at the base of the pinky on the lead or gloved hand, says retired orthopedic surgeon Dr. Bill Mallon, a longtime contributor to Golf Digest. The bone is known as the hook of the hamate and it's susceptible to fractures because of the forces applied to it as you swing. Holding the club too tightly also contributes.
Avid golfers should do whatever they can to protect their wrists because injuries to this sensitive area take a long time to fully heal and can become a chronic issue, Mallon says.
Part of that protection comes from being a smarter golfer and the rest can be addressed in the gym. First, the golf. Check with your local pro to be sure the circumference of your golf grips matches the size of your hands. Also adjust you grip, says legendary golf instructor David Leadbetter, by letting it rest more in your fingers than in the palm, which allows it to properly hinge and release without as much stress on the joint. Leadbetter also says to check your divots. Thin is better than thick, despite what you see on the PGA Tour.
When you get back in the gym, try these exercises from Ben Shear, Golf Digest's chief fitness advisor.
Forearm Massage

Slide both sides of your forearms up and down a massage stick or club while applying pressure.

Wrist Stretch

Stack hands on a flat surface. Hinge the bottom hand's wrist until the arm is upright. Flip hand over. Repeat.

Putter Extensions

Hold your putter shaft upright with one hand. Lower until parallel to the ground. Raise and repeat.

Putter Rotations

Rotate the putter shaft left and right until parallel to the ground on each side. Repeat back and forth.




Tip adapted from golfdigest.comi
---
Recipe of the Week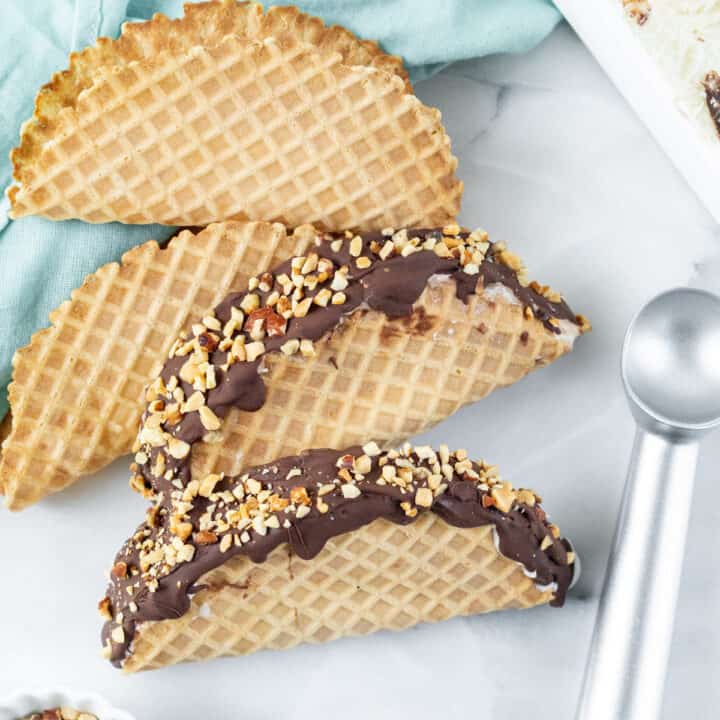 Ice Cream Tacos
6 Servings
Ingredients
2 quarts caramel ice cream
6 crunchy taco shells
8 ounces dark chocolate, chopped
1/2 to 3/4 cup heavy cream
3/4 cup salted roasted pepitas, chopped
Instructions
Scoop the ice cream 3 scoops at a time into a large piping bag and use your hands to warm the ice cream slightly. Fill a taco shell with ice cream almost to the top, then squeeze the shell a bit to compress the ice cream and push it even with the rim of the shell. Put the filled shell back in the freezer, then continue with the remaining taco shells and ice cream, refilling the piping bag as needed. Freeze until the ice cream is solid again, about 30 minutes.
Melt the chocolate and 1/2 cup of the cream in a double boiler. Stir until smooth and shiny. If it is too thick (depending on the chocolate brand), add a bit more cream–the chocolate mixture should cling to the taco when dipped, but not run right off. Dip the top of each taco in the chocolate. Fill in any empty spots by spooning on additional chocolate and spreading it. Let any excess drip off, then roll each in the chopped pepitas while the chocolate is still setting. Freeze again to set the chocolate, about 30 minutes. 





Recipe adapted from foodnetwork.comii
---
Health Tip of the Week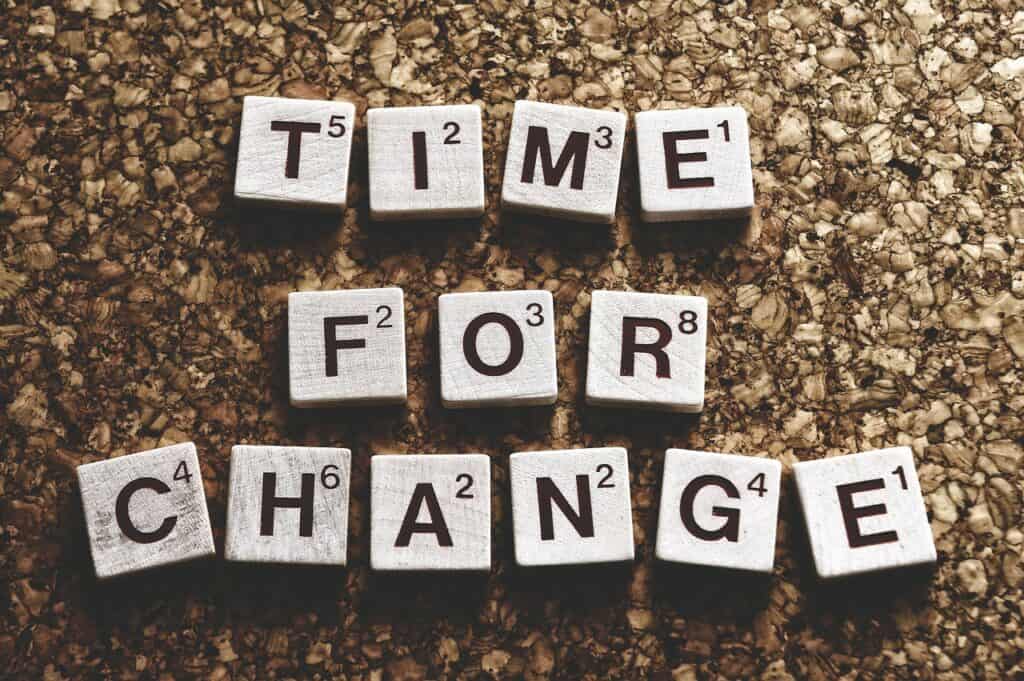 Habits: Ways To Set Good Ones And Ditch The Bad
Habits are like being on autopilot, and they're the key to reaching your goals.
Habits are not resolutions: Those are the commitments to change you make on January 1, your birthday, or when you've had some sort of wake-up call. Habits aren't behaviors, either.
Instead, habits are impulses that drive you to do certain things with little to no conscious thought. They're a learning mechanism that connects what you've done in the past with the context in which you've done it.
Take typing, for example. Your fingers move across the keyboard smoothly, creating words and sentences. Do you think about every stroke like you did when you first learned to type? Of course not. Do you even know where the letters are? 
"If I ask you to list the keys on the second row, you probably can't," says Wendy Wood, PhD, provost professor of psychology and business at the University of Southern California and author of Good Habits, Bad Habits: The Science of Making Positive Changes That Stick. "It's not muscle memory. It's habit."
Your habits drive what you do more than you may realize. Wood estimates that 43% of our behavior is done out of habit. "We're repeating what we've done in the past and not thinking about it," she says. "You can act on habit without understanding what you're doing." 
If you don't understand what you're doing, can you change it? Absolutely. Whether you want to start a new habit or drop a bad one, what matters most is the way you approach it. And if you think you just need a lot more willpower, you're mistaken.
Why Willpower Doesn't Work
Most people give willpower more credit than it deserves. 
It would be wonderful if you were built to resist the temptations that keep you from creating or dropping a habit. But it just doesn't work that way. 
You do things a certain way because you've always done them a certain way – and it's worked for you. Habits keep us from having to think through everything, all the time. That's also what makes them very hard to break. 
Habit memories are deeply ingrained, incredibly persistent, and "last long after you've forgotten why you started something in the first place," Wood says. "Habits aren't something we can intuit and understand. It's not like changing our beliefs or having feelings about something. Motivation and willpower wanes, but habits persist. Most of us don't have the willpower long enough to change a habit." 
Notice What You're Up To
What are your go-to behaviors that you almost don't realize you're doing?
For instance, do you:
Reach for sugar when you're under stress? 
Turn to Wordle when you've got an idle moment? 
Burrow into a certain spot on the couch to binge-watch something at the end of a rough day?
This is mindfulness in your everyday life. You must see your habits before you can change them.  
Get Out of Your Own Way
We all know what we need to do, whether it's to exercise, eat healthier food, be better at our jobs, stop smoking or overspending, or cut back on alcohol. Why don't we do it? 
There can be multiple reasons: We've tried before, and it didn't work. We didn't have good advice. Our lives or communities aren't set up to support that goal, and the resources we need are inconvenient or inaccessible.
But sometimes, it's because the goal takes us too far outside of our comfort zone. 
Being uncomfortable is, well, uncomfortable. So, we look for a way to escape that sensation. That leaves us open to distraction. 
Let's say you made a plan this morning to go running this afternoon. But now that it's time to head out, you feel less motivated. 
Instead, you: 
Check phone notifications
Send a text
Scroll social media – or doomscroll the news
Refresh email repeatedly
Start a conversation with a neighbor or delivery person 
Fold some laundry
Turn on the TV
How can you stop this cycle and stay focused on the habit you want to create or break?
Make the Right Action More Convenient
Wood recommends making things easy. For example, if you want to eat better, buy a bunch of pre-chopped, prepared healthy foods. Set yourself up for success by making it easier to do the thing you want to do.
Harness the Discomfort
Before he wrote Indistractable: How to Control Your Attention and Choose Your Life, Nir Eyal studied how products change our behaviors and helped build health and ed-tech apps to get people hooked on healthy behaviors. 
Ironically, he found himself getting increasingly distracted by technology. 
One day, while doing some daddy-daughter bonding activities in a book, his phone buzzed with an email just as they came to the question, "If you could have any superpower, what would it be?" 
"I couldn't tell you what my daughter said because in that moment, I checked my phone and she left the room to play with a toy," Eyal says. "I thought the problem was tech, but distraction has always been with us. Plato complained about it centuries before the internet. If I could have any superpower, I just want to do the things I know I want to do … without getting distracted." 
Eyal finds that people tend to retreat into distraction when they're uncomfortable. He decided to lean into it instead. 
"When I was writing a book, I used to say, 'Why can't I get into a writing habit? If I was a real writer, I wouldn't have to work this hard.' Now I say, 'This is what it feels like to get better at something.'"
Use your discomfort as a motivation to propel yourself into action, Eyal says.
Make a Plan
Your entire day can be devoured by distractions if you don't plan out exactly what you're going to do and exactly when you're going to do it. Eyal calls this process timeboxing. 
Granted, your plans aren't always going to happen to the letter. Stuff comes up that legitimately bumps other things off your schedule. But you can avoid unnecessary diversions if you have a plan.
If something is a distraction that you consciously want to continue, like scrolling social media, schedule a time for it. Don't give it free reign. 
There are many habit trackers and journals devoted to habits. Eyal offers a free schedule maker on his website.
Stick to Your Schedule
There's an overwhelming amount of information out there about habits. Which app, book, or system should you buy? 
"Start with how you want to spend your time: Time for reading. Time for exercise. Time for sleep. Should you build in family time or just give them the scraps of time you have leftover in a day?" Eyal says. "Once you know the difference between … what you plan in advance, and everything else (distraction), the habits will come naturally."




Tip adapted from webmd.comiii 
---
Copyright (C) 2021.  Ballentine Capital Advisors.  All rights reserved.
Our mailing address is:  
Ballentine Capital Advisors
15 Halton Green Way
Greenville, SC 29607
unsubscribe from this list    update subscription preferences  
Sources
In US dollars. S&P 500 Index annual returns 1926–2021. S&P data © 2022 S&P Dow Jones Indices LLC, a division of S&P Global. All rights reserved. Indices are not available for direct investment; therefore, their performance does not reflect the expenses associated with the management of an actual portfolio.
Based on non-seasonally adjusted 12-month percentage change in Consumer Price Index for All Urban Consumers (CPI-U). Source: US Bureau of Labor Statistics.
Disclosure:
The information in this material is intended for the recipient's background information and use only. It is provided in good faith and without any warranty or representation as to accuracy or completeness. Information and opinions presented in this material have been obtained or derived from sources believed by Dimensional to be reliable, and Dimensional has reasonable grounds to believe that all factual information herein is true as at the date of this material. It does not constitute investment advice, a recommendation, or an offer of any services or products for sale and is not intended to provide a sufficient basis on which to make an investment decision. Before acting on any information in this document, you should consider whether it is appropriate for your particular circumstances and, if appropriate, seek professional advice. It is the responsibility of any persons wishing to make a purchase to inform themselves of and observe all applicable laws and regulations. Unauthorized reproduction or transmission of this material is strictly prohibited. Dimensional accepts no responsibility for loss arising from the use of the information contained herein.
This material is not directed at any person in any jurisdiction where the availability of this material is prohibited or would subject Dimensional or its products or services to any registration, licensing, or other such legal requirements within the jurisdiction.
Risks
Investments involve risks. The investment return and principal value of an investment may fluctuate so that an investor's shares, when redeemed, may be worth more or less than their original value. Past performance is not a guarantee of future results. There is no guarantee strategies will be successful.
Ballentine Capital Advisors is a registered investment advisor. The advisory services of Ballentine Capital Advisors are not made available in any jurisdiction in which Ballentine Capital Advisors is not registered or is otherwise exempt from registration.
Please review Ballentine Capital Advisors Disclosure Brochure for a complete explanation of fees. Investing involves risks. Investments are not guaranteed and may lose value.
This material is prepared by Ballentine Capital Advisors for informational purposes only. It is not intended to serve as a substitute for personalized investment advice or as a recommendation or solicitation or any particular security, strategy, or investment product.
No representation is being made that any account will or is likely to achieve future profits or losses similar to those shown. You should not assume that investment decisions we make in the future will be profitable or equal the investment performance of the past. Past performance does not indicate future results.
Advisory services through Ballentine Capital Advisors, Inc.
i https://www.golfdigest.com/story/love-hitting-balls-on-the-range–watch-out-for-this-common-golf-
ii https://www.foodnetwork.com/recipes/damaris-phillips/ice-cream-tacos-3906245
iii https://www.webmd.com/balance/features/how-to-reach-goals
---