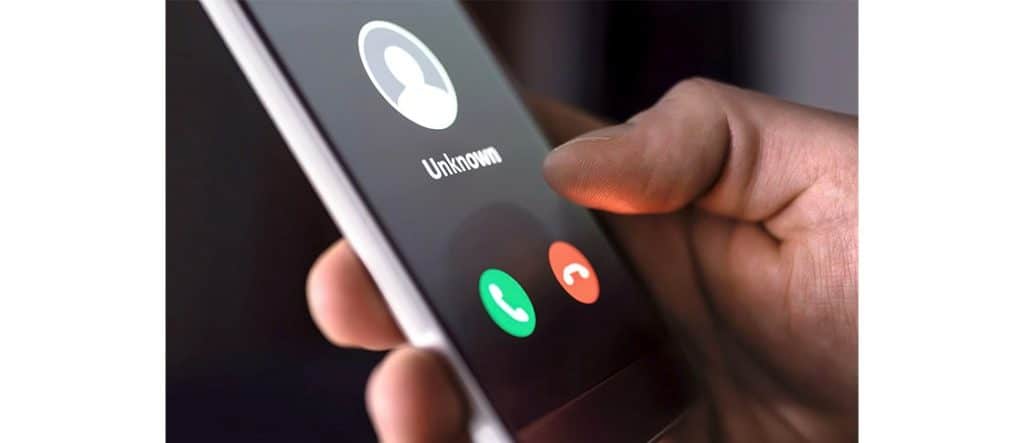 In a normal year many of us would be taking summer trips. And in this newsletter we would be sending you the latest tips for keeping your devices and personal data safe while away from home.
Now with the coronavirus outbreak, many of us are curtailing our summer travel and staying home. But this doesn't mean that we can let our guard down when it comes to being victimized.
Scammers have been busier than ever, stealing from people while they're mostly mandated to be stuck at home.
According to the Federal Trade Commission (FTC), Americans have lost more than $68 million in scams and fraud schemes related to the coronavirus pandemic since January.1
CNBC reports that the agency has received more than 105,000 complaints related to the pandemic with nearly half the people reporting that they lost money.
As you might imagine, this problem hasn't been limited to the U.S. The U.K. legal charity Citizens Advice conducted a survey of more than 2,000 Britons and found that nearly a third had been contacted by scammers.2
The unusual situation has created a target-rich environment for fraud.
Fear of the virus and confusion about its transmission has caused people to waste money on useless preventative measures and cures. But additionally, the rising tide of unemployment has led millions to seek short-term financial relief, leaving them especially vulnerable to fraud.
State employment departments are reporting that millions in unemployment benefits have been siphoned off by scammers using identity theft. Victims are either not receiving the benefits they applied for, or are unaware that someone has fraudulently applied for and is receiving, benefits in their name.
AARP reports that people are being targeted through "phishing" texts which purport to come from virus contract tracers, warning them that they've been exposed to someone with Covid-19. The message usually includes a link, which if clicked can download malware on the recipient's mobile device.3
All of this is in addition to the billions of robocalls targeting mobile phones that are being placed by scammers and unscrupulous businesses.
Now more than ever it's important to protect your devices and personal data by being wary of calls and texts from numbers you don't recognize. If you're expecting a call from your dentist or auto mechanic, add them as a contact in your phone. Don't give personal or financial information to someone who contacts you out of the blue. And if you get a text from someone you don't recognize, don't click on any links they might include.
Learn more about how to protect yourself and your family on the FTC's online security website.
Have a great weekend!
Source: Efficient Advisors
---
Ballentine Capital Advisors Adds Chief Investment Strategists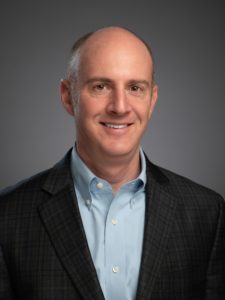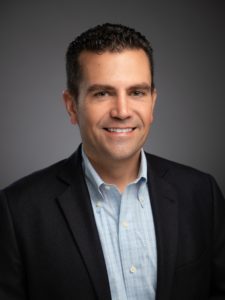 Ballentine Capital Advisors has partnered with Eric Stein and Mario Nardone of East Bay Financial Services to serve as Chief Investment Strategists. Through this collaborative partnership, the BCA team can better serve its valued clients.
As Chief Investment Strategists, Eric and Mario will bring their investment experience and expertise to our team at Ballentine Capital Advisors with a focus on portfolio strategy. They will work on portfolio analysis, investment strategy, and other investment related research and evaluation.
Prior to joining East Bay, Eric worked for a variety of firms, both large and small. This includes 7+ years with Goldman Sachs Asset Management where he held roles in areas such as performance measurement, client service, risk analysis, and portfolio construction. During his tenure there, Eric had the opportunity to cover many different types of asset classes, vehicles, and client types.
Eric also served as the Chief Investment Officer for RSM U.S. Wealth Management for 10+ years, providing strategic leadership and solutions for their national investment platform. He earned the Chartered Financial Analyst® designation in 2001 and continues to stay involved in the local CFA® society.
Mario began his investment career in 1999 with Vanguard mutual funds in Valley Forge, PA, where he consulted institutions and financial advisors on investment policy, portfolio construction, and Exchange-Traded Funds (ETFs). He also held roles as a research analyst, a municipal bond fund specialist, and others during his tenure.
In 2003 he earned the Chartered Financial Analyst® designation, and he continues to mentor aspiring Charter candidates and young investment professionals. Mario relocated to Charleston in 2010 to serve as Chief Investment Officer for a respected financial planning firm before establishing East Bay, the collaborative partner firm of Ballentine Capital Advisors. Mario is Past President of CFA® Society South Carolina and Former Chairman of the College of Charleston Finance Department Advisory Board.
---
Golf Tip of the Week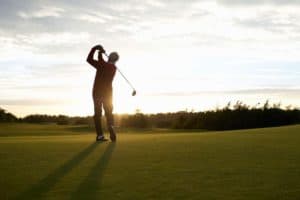 The Two-Step Slice Fix
Getting in the correct positions is easy. Beating a slice is ultimately about commitment and good habits. If you're like most slicers, the first fix you need is in the setup. Close your feet, hips and shoulders so they're pointing to the right of your target.
This takes some faith because you're shifting in the direction you want to avoid. But a closed setup does two things: First, it makes it easier to turn back and complete the backswing. Second, it slows down your hip turn on the way through, which allows your hands and arms to drop to the inside and swing out to the ball—the first step to hitting a draw.
Easy so far, right? Well, the next step flows from the first. From the top, focus on making a smooth body turn through impact; don't let your body spin open, as a lot of slicers do. (This is where the closed setup will help.) The key is, you want your arms to swing past your body, because your trail arm will roll over your lead arm, closing the clubface (above). That's the second step to hitting a draw.
So set your body closed, and let your arms go past you. You'll love what you see.
Tip adapted from GolfDigest.comi
---
Recipe of the Week
Cheesy Garlic Bread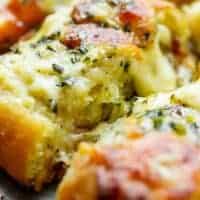 [6 people]
Ingredients:
14 ounces loaf French bread, (or Italian), sliced in half horizontally (lengthwise)
1/2 cup unsalted butter, softened
6 cloves garlic, finely chopped (or 1 1/2 tablespoons minced garlic)
2 tablespoons fresh parsley, finely chopped
1/4 teaspoon salt, (or to taste)
1 1/2 cups shredded mozzarella cheese
1/2 cup finely shredded parmesan cheese
1/2 teaspoon dried parsley

Instructions:
Preheat oven to Preheat oven to 400°F. Line a baking sheet with parchment paper (baking paper), or foil. Arrange bread on baking sheet, cut-side up.
In a small-sized bowl, combine together the butter, garlic, fresh parsley and salt. Mix ingredients together until well blended. Evenly spoon the garlic butter mixture evenly over both bread halves right to the edges. Top with the cheeses and sprinkle with the dried parsley.
Bake, uncovered, for 20 minutes, or until the cheese is melted and bubbly. Broil for about 2 minutes, or until the top is golden and crispy.
Slice and serve warm.
Recipe adapted from Cafedelites.comii
---
Health Tip of the Week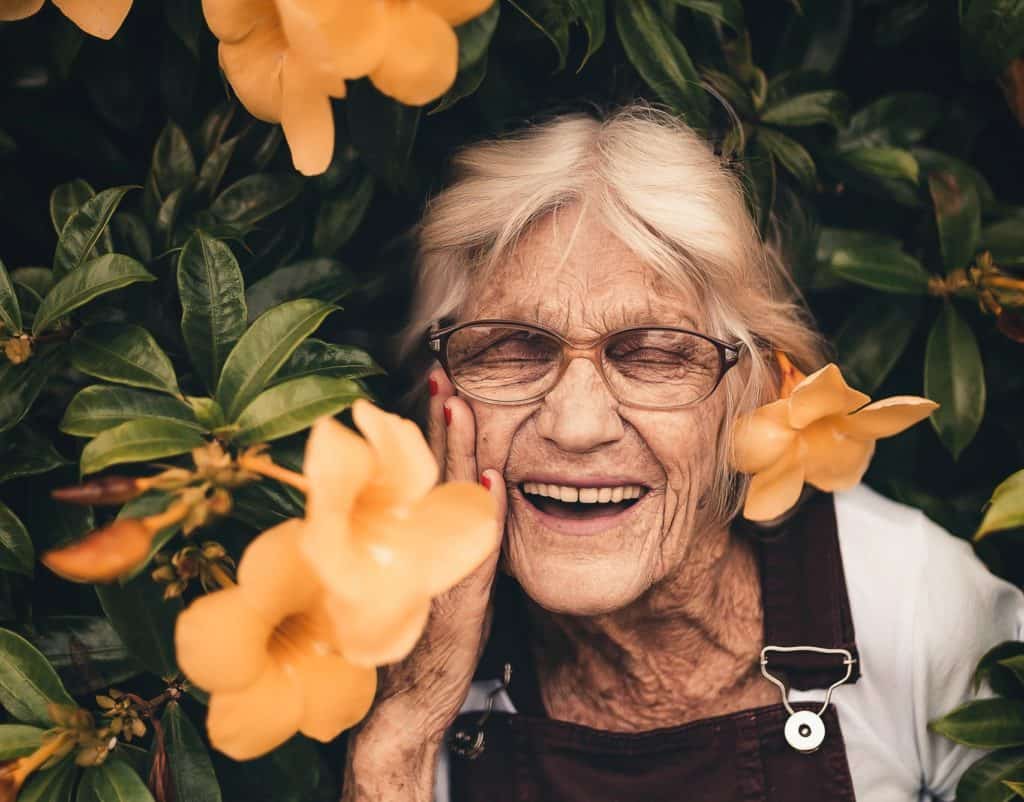 3 Simple Longevity Tips to Start Practicing Now
Geriatrician Harvey Jay Cohen, M.D. says that staying healthy as you age is strongly influenced by your attitude and a healthy lifestyle. Here are some tips for tilting the longevity odds in your favor:
Laugh often: Studies show that laughter reduces stress and improves your immune system function.
Sleep late: Research suggests that adults 50 and older who get six to nine hours of sleep think better and have stronger brain function.
Lose the middle: The circumference of your waist is a big predictor of current and future health. Dropping some extra weight may help you live a longer, healthier life.
Tip adapted from AARP.comiii
---
Copyright (C) 2020. Ballentine Capital Advisors. All rights reserved.
Our mailing address is:
Ballentine Capital Advisors
23 Buena Vista Way, Suite B
Greenville, SC 29615
unsubscribe from this list update subscription preferences
Sources:
1. https://go.efficientadvisors.com/e/91522/dest-by-coronavirus-scams-html/6mkscl/945014549?h=8kqVGPwOM7dS9PPD-atCyNmIFgs1hCss-EOepLFyS8s
2. https://go.efficientadvisors.com/e/91522/crisis-citizens-advice-reveals/6mkscn/945014549?h=8kqVGPwOM7dS9PPD-atCyNmIFgs1hCss-EOepLFyS8s
3. https://go.efficientadvisors.com/e/91522/aud-info-2020-coronavirus-html/6mkscq/945014549?h=8kqVGPwOM7dS9PPD-atCyNmIFgs1hCss-EOepLFyS8s


Disclosure:
The views expressed herein are exclusively those of Efficient Advisors, LLC ('EA'), and are not meant as investment advice and are subject to change. All charts and graphs are presented for informational and analytical purposes only. No chart or graph is intended to be used as a guide to investing. EA portfolios may contain specific securities that have been mentioned herein. EA makes no claim as to the suitability of these securities. Past performance is not a guarantee of future performance. Information contained herein is derived from sources we believe to be reliable, however, we do not represent that this information is complete or accurate and it should not be relied upon as such. All opinions expressed herein are subject to change without notice. This information is prepared for general information only. It does not have regard to the specific investment objectives, financial situation and the particular needs of any specific person who may receive this report. You should seek financial advice regarding the appropriateness of investing in any security or investment strategy discussed or recommended in this report and should understand that statements regarding future prospects may not be realized. You should note that security values may fluctuate and that each security's price or value may rise or fall. Accordingly, investors may receive back less than originally invested. Investing in any security involves certain systematic risks including, but not limited to, market risk, interest-rate risk, inflation risk, and event risk. These risks are in addition to any unsystematic risks associated with particular investment styles or strategies.
The articles and opinions expressed in this newsletter were gathered from a variety of sources, but are reviewed by Ballentine Capital Advisors prior to its dissemination. All sources are believed to be reliable but do not constitute specific investment advice. In all cases, please contact your investment professional before making any investment choices.
Securities through Triad Advisors, LLC, Member FINRA/SIPC. Advisory services through Ballentine Capital Advisors, Inc. Triad Advisors and Ballentine Capital Advisors are not affiliated entities.
---
i https://www.golfdigest.com/story/butch-harmons-two-step-slice-fix?utm_medium=email&utm_source=062920&utm_campaign=tips
ii https://cafedelites.com/easy-cheesy-garlic-bread/
iii https://www.aarp.org/health/healthy-living/info-2014/longevity-tips-aging-well.html