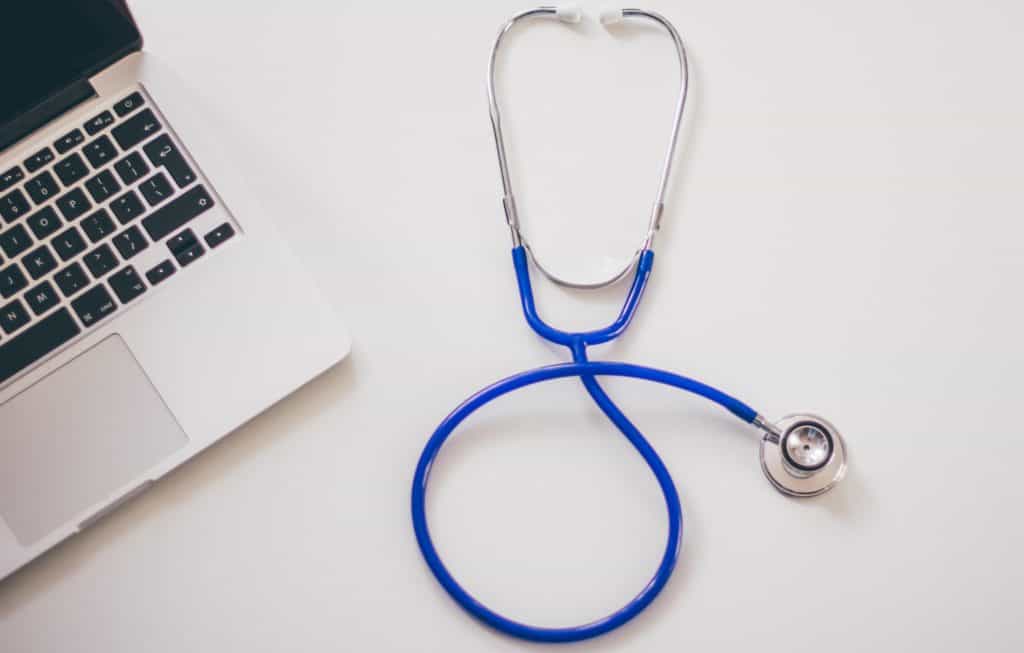 Beginning on November 1, 2020, individuals (including families) may apply for new health insurance, switch to a different health-care plan, or re-enroll in their current plan through a Health Insurance Marketplace under the Affordable Care Act (ACA). The open enrollment period for 2021 health coverage ends on December 15, 2020.
If you don't have health insurance through a job, Medicare, Medicaid, the Children's Health Insurance Program (CHIP), or another source that provides qualifying health coverage, the Marketplace can help you get covered. If you have job-based insurance, you can buy a plan through the Marketplace, but you'll pay full price unless your employer's insurance doesn't meet certain standards. Most job-based plans do meet the standards. If you have Medicare, you can't switch to Marketplace insurance, supplement your coverage with a Marketplace plan, or buy a Marketplace dental plan.
Individuals can use Health Insurance Marketplaces to compare health plans for benefits and prices and to select a plan that fits their needs. December 15 is the deadline to enroll in or change plans for new coverage to start January 1, 2021. For those who fail to meet the December 15 deadline, the only way to enroll in a Marketplace health plan is during a special enrollment period. To qualify for special enrollment, an individual must have a qualifying life event such as a change in family status (for example, marriage, divorce, birth, or adoption of a child), change in residence, or loss of other health coverage (e.g., loss of employer-based coverage, loss of eligibility for Medicare or Medicaid). Also, only plans sold through a Health Insurance Marketplace qualify for cost assistance.
Starting November 1, you can apply for health insurance coverage in a number of ways: online (through the federal Marketplace website, healthcare.gov), by phone, through an agent/broker, through certified enrollment partner websites, or with a paper application.
Changes to the Affordable Care Act for 2021
There are several policy changes related to the pandemic that may affect enrollment and the cost of insurance, including:
Many states run their own marketplaces and have established special enrollment periods due to the virus. Check with your state's department of insurance for specific open enrollment dates.
Some marketplace insurers offered additional premium discounts or rebates to policyholders in 2020. These discounts will not impact consumers' eligibility for premium tax credits, nor affect the tax reconciliation process (an adjustment in your premium cost based on changes to your income).
People who purchased an individual plan of insurance outside of the marketplace and who experience a decrease in income that makes them eligible for advanced premium tax credits, may be eligible to use the special enrollment period to enroll in a marketplace plan. However, this may not be available in all states. Contact your state insurance department to determine eligibility.
Eligible organizations including employers, insurers, and universities may exclude contraceptive coverage on the basis of "sincerely held religious beliefs or moral convictions."
Have a great weekend!
Source: Broadridge Advisor
---
Golf Tip of the Week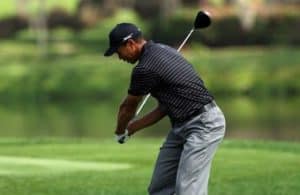 How to Hit High, Soft Wedge Shots
For the top wedge players on tour, it's not enough just to have precise distance control. It's about having vastly different shots in their arsenals. For a back pin on soft greens, they need a low-trajectory punch that doesn't spin back when it lands. But for a front pin on the firm greens they find in major championships, they need a more lofted shot that drops and stops.
Woods walks through his process for playing one of the most-wanted wedge shots: the high floater. "When I try to play a little softer shot," Woods says, "I feel like my hands are undercutting it a bit—especially my right hand."
Woods is talking about not letting his right hand turn down through the shot, so the clubface will stay open longer, and the ball will fly higher. "Feeling this shot, I would aim slightly right of the flag because I want to pull across it just a touch, add a little bit of loft to it. Because I want to undercut this and put a little more spin on it, I put the ball a little farther forward in my stance. So I pull across it, add a little loft and softness."
Tip adapted from GolfDigest.comi
---
Recipe of the Week
Pumpkin Chocolate Chip Cookies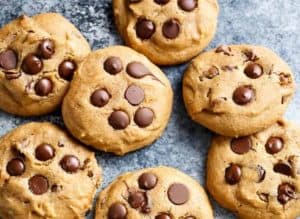 [24 servings]
Ingredients:
½ cup (4 oz) stick butter, melted
¾ cup packed light brown sugar
¼ cup granulated white sugar (or a granulated sweetener that measures 1:1 with sugar)
2 tablespoons golden syrup
2 teaspoons pure vanilla extract
1 egg
1/2 cup pumpkin puree (not pumpkin pie filling)
1 2/3 cups all purpose or plain flour
1 1/4 teaspoon ground cinnamon
1/4 teaspoon nutmeg
1/4 teaspoon cloves
¼ teaspoon baking soda
⅓ teaspoon salt
¾ cup chocolate chips, divided

Instructions:
Preheat the oven to 350°F. Microwave the butter for about 30 seconds to just barely melt it (half soft and half melted).
Combine the butter, brown and white sugar/s together in a bowl; beat until creamy and paler in color and the sugar has dissolved. Whisk in the syrup, vanilla and the egg until mixed through. Whisk in the pumpkin puree
Add the flour, cinnamon, nutmeg, cloves, baking soda, and salt, mixing until just combined (the dough will be very, very soft because of the pumpkin, don't be tempted to add any more flour). Fold in half of the chocolate chips. Cover bowl with cling wrap and refrigerate for an hour for easier handling.
Using a cookie scoop or a tablespoon, scoop out 1 1/2 tablespoons worth of dough and drop onto prepared cookie sheet lined with parchment paper. Lightly flatten each cookie with the palm of your hand and press in the remaining chocolate chips onto the tops of each cookie.
Bake for about 10-11 minutes. The cookies will look pale and puffed up but should be golden around the edges. DO NOT OVERBAKE or your cookies will become hard once they have cooled.
Allow to cool on the baking sheet for about 30 minutes.
Recipe adapted from Cafedelites.comii
---
Health Tip of the Week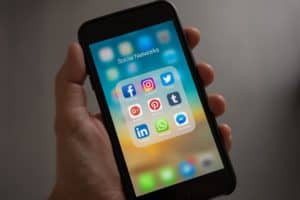 How to Take a Break from Social Media
Between loads of misinformation, the pandemic, and a tense election year, your social media feeds are likely to be filled with emotional, anger-inducing posts in the coming weeks.
According to a survey conducted by The Harris Poll on behalf of the American Psychological Association (APA), 68 percent of U.S. adults said that the 2020 election is a significant source of stress in their lives.
One way to relieve election-induced stress may include avoiding social media for a while. However, cutting down or eliminating social media altogether may not be as easy as it seems.
Experts share a few tips for breaking free:
Delete the apps.
Take on a new habit.
Scroll past political posts.
Find positive news to follow.
Tip adapted from Healthline.comiii
---
Copyright (C) 2020. Ballentine Capital Advisors. All rights reserved.
Our mailing address is:  
Ballentine Capital Advisors
23 Buena Vista Way, Suite B
Greenville, SC 29615
unsubscribe from this list update subscription preferences
Disclosure:
Broadridge Investor Communication Solutions, Inc. does not provide investment, tax, legal, or retirement advice or recommendations. The information presented here is not specific to any individual's personal circumstances. To the extent that this material concerns tax matters, it is not intended or written to be used, and cannot be used, by a taxpayer for the purpose of avoiding penalties that may be imposed by law. Each taxpayer should seek independent advice from a tax professional based on his or her individual circumstances. These materials are provided for general information and educational purposes based upon publicly available information from sources believed to be reliable — we cannot assure the accuracy or completeness of these materials. The information in these materials may change at any time and without notice.

The articles and opinions expressed in this newsletter were gathered from a variety of sources but are reviewed by Ballentine Capital Advisors prior to its dissemination. All sources are believed to be reliable but do not constitute specific investment advice. In all cases, please contact your investment professional before making any investment choices.
Securities through Triad Advisors, LLC, Member FINRA/SIPC. Advisory services through Ballentine Capital Advisors, Inc. Triad Advisors and Ballentine Capital Advisors are not affiliated entities.
---
i https://www.golfdigest.com/story/watch-tiger-woods-pull-out-this-shot-at-the-masters?mbid=nl_110620_daily_tipoftheday
ii https://cafedelites.com/soft-pumpkin-chocolate-chip-cookies/
iii https://www.healthline.com/health-news/why-now-may-be-the-best-time-to-take-a-long-break-from-social-media#How-to-take-a-break-from-social-media