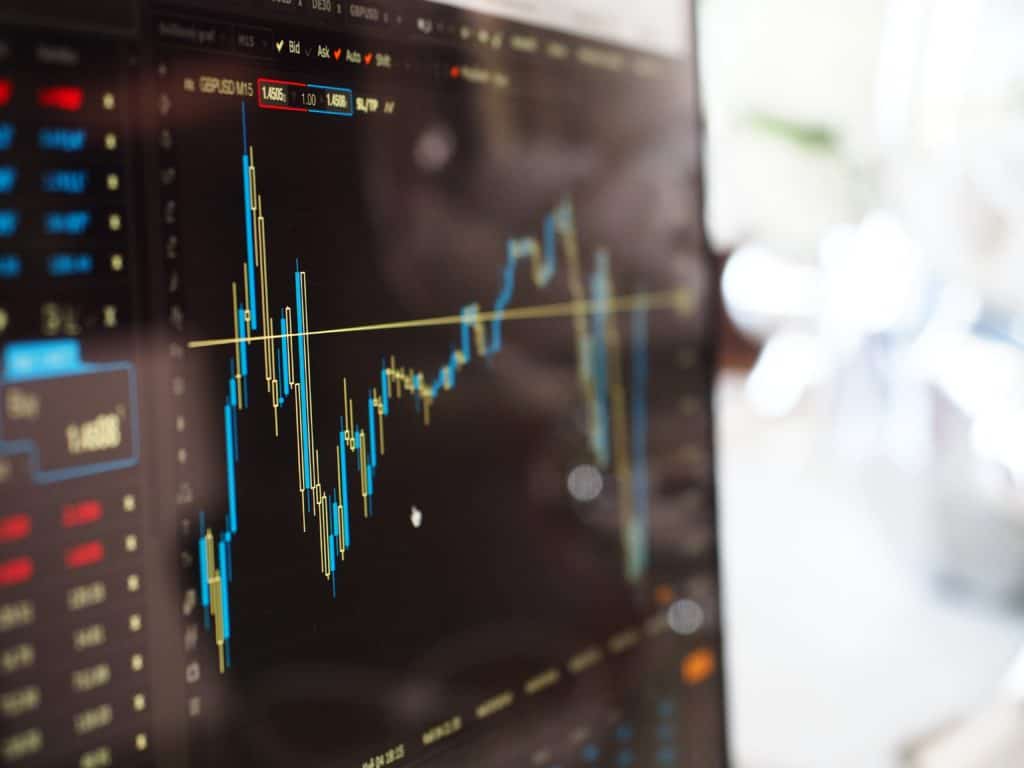 In light of recent worldwide events which have impacted the markets, we want to let you know that we are here to support you as we navigate these times of uncertainty. Knowledge is power, and we're committed to equipping you with the tools and information you need to weather this storm.
Understanding what "volatility" means in the financial markets is crucial to withstanding times of market movements. As a basis, when markets fluctuate dramatically, they are in a period of instability. While the specific causes are countless, and at times extreme, the root of nearly all volatility is uncertainty. While market fluctuation is unavoidable, there are strategies we employ to help avoid long term negative impact on your portfolio.
A key concept in sustaining your portfolio through any market situation is having a clear understanding of your risk tolerance for market fluctuations. Appropriate asset allocation and diversification can diversify your portfolio and deliver a broader safety net during phases of financial adjustment. Also, keep in mind, market variability doesn't automatically equal bad news, it can equal opportunity. Though it may be natural to focus on declines caused by instability, it's important to remember that market fluidity can also offer opportunity for future growth.
Enduring ambiguity and economic changes without reacting emotionally can be challenging, particularly the kind we are currently experiencing. Market cycles are normal and expected. Markets have proven resilient over time and it's important to maintain discipline and focus on your long-term goals.

Investing in 2019 was fairly calm. Most markets were up significantly for the year with only a few bumps along the way. Today, however, we're faced with a very different market. More and more uncertainties are seemingly hitting the headlines every day, from the global spread of COVID-19 and its potentially wide-spread economic impact, to a historically low Treasury note, and plummeting oil demand, resulting in a large drop in the global market year-to-date, temporarily wiping out most gains from the past 12 months.

With the financial markets' ups and downs over a short period, it's easy to have concerns. However, long-term returns have historically been very favorable to investors who stick to their investment strategies during times of volatility and avoid the temptation of attempting to time the market.
You may be concerned today, with equities volatility and the 10-year note at historic lows. COVID-19 may be new, but market shocks are not. They don't have to be something of which to be fearful. We are continuing to monitor market conditions. If you have questions or concerns, contact us today to discuss ways that we can answer your "what ifs" and help you feel confident in your savings and investment strategies.
Have a great weekend!
Source: based on Highland Article
Golf Tip of the Week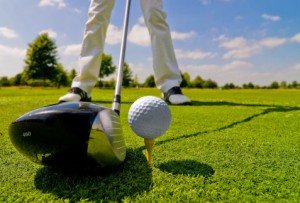 Why You Should Play for the Center of a Green
How many times do you hit a perfect approach shot? How often do your tee shots on par 3s do exactly what you want them to do? The answer to both these questions may be, "Less often than I would like." For that reason, it really is wise to play for the center of most greens, especially on a hazard-heavy course.
Your first instinct may be to go for the flag on every approach shot. Sometimes, that doesn't leave you much room for error. Playing for the center of the green (or the fat part of the green) may be conservative, but putting for a birdie from 25 to 30 feet out is better than facing a 15-footer for a bogey after losing a ball in a hazard.
Tip adapted from Pipestone Golfi
Recipe of the Week
Cinnamon Rolls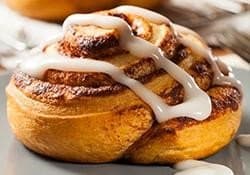 [12-15 servings]
Ingredients:
¼ oz. package yeast
1 cup warm water
½ cup milk, scalded
1½ cup sugar
1 cup butter
1½ cup butter, melted
1 tsp. salt
1 egg
4 cups all-purpose flour
2 Tbsp. ground cinnamon
2 cups powdered sugar
1 tsp. vanilla extract
Directions:
Heat oven to 350° F.
Dissolve yeast in bowl of warm water and set aside.
Mix milk, sugar, ⅓ cup melted butter, salt, and egg.
Add 2 cups of flour and mix until smooth.
Pour in yeast mixture.
Mix in rest of flour and stir into dough.
Knead dough over floured surface for 5 to 10 minutes, then cover in well-greased bowl.
Let rise for 60 to 90 minutes, or until the dough has doubled in size.
Punch down dough and roll it out on a floured surface into a rectangle.
Spread melted butter over dough.
Mix cinnamon with sugar and sprinkle over the dough.
Roll up rectangle cut into a dozen or more single rolls.
Coat pan with butter and sprinkle sugar.
Insert rolls close together in pan and let rise for 45 minutes.
Bake for 30 minutes, or until browned.
For frosting, mix butter, powdered sugar, and vanilla.
Add hot water 1 Tbsp. at a time until spreadable.
Once you take out the rolls, let cool, then add the frosting.
Recipe adapted from FoodNetwork.comii
Health Tip of the Week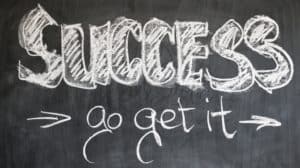 Make Your Own Luck – with Science!
It's a commonly held belief that some people are simply luckier than others. Researchers have determined, however, that these fortunate few aren't charmed by chance rather they continually sought and created opportunities for their "luck." Here are five things these individuals have in common.
They're not passive. They volunteer themselves for planning and leadership positions.
They make plans to achieve their goals. They search, organize, and take action to reach their aspirations.
They're observant. They are constantly aware of their surroundings.
They have in-person social connections. Networking is their forte.
They have an impressive virtual presence. Their social media connections and prominence are highly optimized.
The next time you're feeling down about missing a chance or not reaching a goal, turn it into an opportunity to create your own luck next time. You never know what could happen.
Tip adapted from PsychologyToday.comiii
Copyright (C) 2020. Ballentine Capital Advisors. All rights reserved.
Our mailing address is:
Ballentine Capital Advisors
23 Buena Vista Way, Suite B
Greenville, SC 29615
unsubscribe from this list update subscription preferences
Disclosure:
The articles and opinions expressed in this newsletter were gathered from a variety of sources, but are reviewed by Ballentine Capital Advisors prior to its dissemination. All sources are believed to be reliable but do not constitute specific investment advice. In all cases, please contact your investment professional before making any investment choices.
Securities through Triad Advisors, LLC, Member FINRA/SIPC. Advisory services through Ballentine Capital Advisors, Inc. Triad Advisors and Ballentine Capital Advisors are not affiliated entities.
---
i https://www.pipestonegolf.com/blog/41-improve-approach-shots
ii https://www.foodnetwork.com/recipes/paula-deen/cinnamon-rolls-recipe-1946030
iii https://www.psychologytoday.com/us/blog/lifetime-connections/201603/5-ways-create-your-own-luck