This coming Labor Day will be characterized by backyard barbecues, back-to-school sales, and many employees enjoying the federal holiday.
But few people will stop to consider what this day represents in the transformation of what it means to be an average worker in America. And the tragic history that led to the basic workplace rules we tend to take for granted.
Up to the Industrial Revolution (which peaked in the mid-1800s) most Americans worked on farms.1 It was hard and dangerous work with the average farm producing only enough food to feed 3 to 5 people. Keeping the family farm going usually required young children to labor for long hours beside their parents.
So, when industrialists began building factories in the cities, they had no problem attracting workers. Factory work was often repetitive and noisy, with few protocols for safety. But at least it wasn't farming. And so many people migrated to urban centers to work on the factory floor.2
However, with so many willing laborers, wages were low. And because idle machinery meant wasted production capacity, hours were long.
Workers could expect 12-hour workdays, 7 days a week. And because the pay was low, in order to earn enough collectively to put food on the table, families had to send their young children off to work beside the adults.3
As you can imagine, people were not happy with these circumstances. And the first Labor Day "parade," on September 5, 1882, was when tens of thousands of union laborers marched through New York to protest their deplorable working conditions. Many risked their livelihoods by participating.
Four years later in Chicago, a large demonstration for an 8-hour workday and safe conditions turned violent when police fired into the crowd, killing as many as six protesters (accounts vary). The following evening, at a rally to protest the shootings, someone detonated a bomb, killing seven policemen and four protesters. The result was, predictably, riots and more violence.
It would be another 30 years before an 8-hour workday was established for railroad workers in 1916. And yet another 22 years after that before it became the law of the land.
In the late 19th and early 20th centuries the struggle between labor and capital was seen as a zero-sum game. For one side to win, the other had to lose. What they could not have foreseen was the role technological innovation would play in expanding profitability while dramatically raising the standard of living for workers.
Today, while we still debate issues like what constitutes a fair wage, what are reasonable business regulations, and what should be the responsibilities of employers and workers, the arguing is done mostly at the policy level.
Certainly, there are winners and losers, and poorly conceived laws, but we don't have the riots and bloodshed of the past.
Come the Tuesday after Labor Day, our young children will be lining up for school instead of marching into a factory, and we can go to a job where our wages are competitive, and our safety is a priority.
Have a great Labor Day weekend!





Source: Efficient Advisors
---
Golf Tip of the Week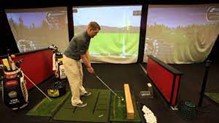 How to Keep Your Golf Swing on Plane and Eliminate Hooks and Slices
PGA Teaching Professional Ryan Benzel of Pro Golf in Lynnwood Washington provides a helpful drill to keep your golf swing on plane and eliminate hooks and slices.
This drill is going to really address the club path whether it's outside in or inside out when comes into the golf ball. Ideally, we want the path to be more down to the target line for a longer period of time. As we get the shot for those two mistakes, again, both outside in or inside out, the club is never really on the target line that long.
This drill is just using a regular club box, we set it to be parallel to our target line, and put the ball right at the middle of the box. And the ball is probably an inch or so from the box. So when I hit a shot and I don't hit the box, that's because the club has traveled down the target line in the correct motion. Now if I were to swing over the top, I'd hit the box and produce a poor flight, or just a big poll to the left. If I hit the box after I hit the ball, and that produces a big push out to the right.
Tip adapted from golfdiscount.comi
---
Recipe of the Week
Honey Garlic Chicken & Potatoes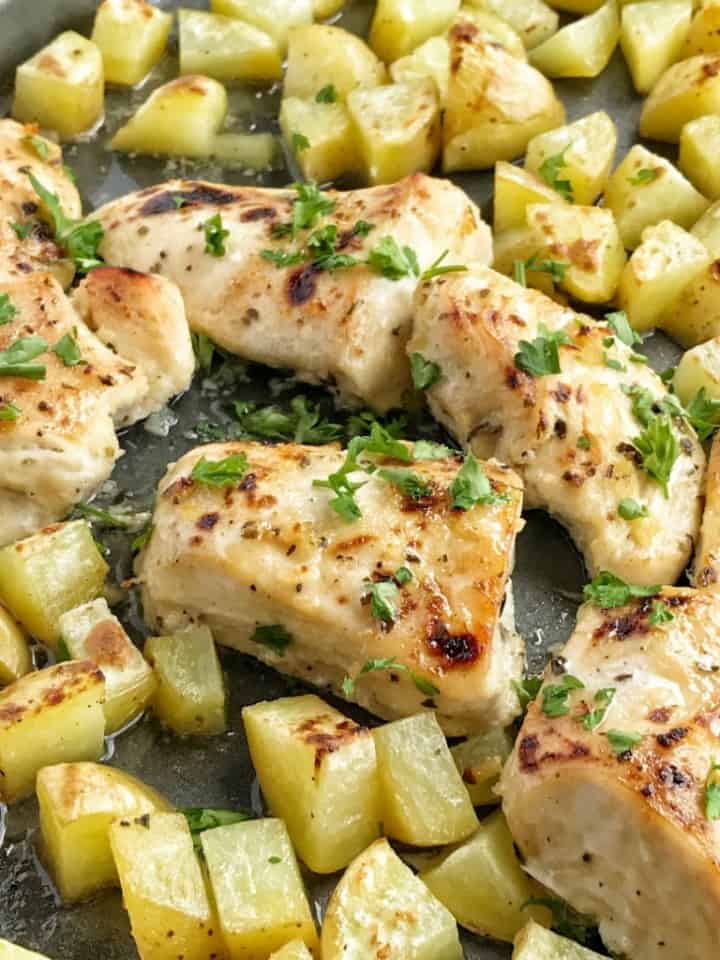 4 Servings
Ingredients
Honey Garlic Chicken
2 tablespoons butter melted
2 tablespoons olive oil
2 tablespoons brown sugar
2 tablespoons honey
2 tablespoons Dijon mustard
3 cloves garlic I use garlic paste
½ teaspoon dried oregano
½ teaspoon dried basil
4 boneless, skinless chicken breasts if they are smaller you can use up to 6 of them, for larger chicken I cut the breast in half
½ teaspoon salt
Potatoes
4 cups diced Yukon gold potatoes 1″ bite-sized chunks, peeled or unpeeled
1 tablespoon olive oil
¾ teaspoon salt
¼ teaspoon pepper
Instructions
In a small bowl combine the melted butter, olive oil, brown sugar, honey, Dijon mustard, garlic, oregano, and basil. Mix.

Place the chicken breasts into a large bowl or Ziploc bag. Pour half of the marinade into it and let it sit in the fridge to marinate for 1-4 hours. Reserve the other half of the marinade for later.

When chicken is done marinating heat oven to 400 degrees. Lightly spray a rimmed baking sheet with cooking spray.

Combine the chopped potatoes in a bowl and pour the olive oil, salt, and pepper over them. Stir together to coat the potatoes.

Place chicken breasts down the middle of the pan and brush the reserved glaze over top. Then divide the potatoes and place on both sides of the chicken on the pan.

Bake for 20-25 minutes or until internal temperature of chicken is 165°.
 Recipe adapted from togetherasfamily.comii 
---
Health Tip of the Week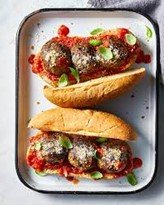 7 Delicious Plant-Based Ingredient Swaps that Will Benefit Your Health and the Planet
These nutritious vegan substitutions won't compromise the flavor or texture of your dishes (we promise).
1. Use cashew cream in place of sour cream, heavy cream, or yogurt in any recipe.
2. Cook with mushrooms or eggplant in place of red meat.
3. Try nutritional yeast in place of parmesan cheese.
4. Use jackfruit instead of pork or chicken.
5. Swap out cow's milk for oat milk, nut milk, or soy milk.
6. Use avocado or a vegetable-based spread instead of butter.
7. Substitute silken tofu for mayonnaise and firm tofu for scrambled eggs.
Tip adapted from realsimple.comiii
---
Copyright (C) 2021. Ballentine Capital Advisors. All rights reserved.
Our mailing address is:
Ballentine Capital Advisors
15 Halton Green Way
Greenville, SC 29607
unsubscribe from this list update subscription preferences
Sources:
1. https://www.pbs.org/ktca/farmhouses/sustainable_future.html
2. https://en.wikipedia.org/wiki/Industrial_Revolution
3. https://parade.com/1081089/jessicasager/labor-day-history/
Disclosure:
The views expressed herein are exclusively those of Efficient Advisors, LLC ('EA'), and are not meant as investment advice and are subject to change. All charts and graphs are presented for informational and analytical purposes only. No chart or graph is intended to be used as a guide to investing. EA portfolios may contain specific securities that have been mentioned herein. EA makes no claim as to the suitability of these securities. Past performance is not a guarantee of future performance. Information contained herein is derived from sources we believe to be reliable, however, we do not represent that this information is complete or accurate and it should not be relied upon as such. All opinions expressed herein are subject to change without notice. This information is prepared for general information only. It does not have regard to the specific investment objectives, financial situation and the particular needs of any specific person who may receive this report. You should seek financial advice regarding the appropriateness of investing in any security or investment strategy discussed or recommended in this report and should understand that statements regarding future prospects may not be realized. You should note that security values may fluctuate and that each security's price or value may rise or fall. Accordingly, investors may receive back less than originally invested. Investing in any security involves certain systematic risks including, but not limited to, market risk, interest-rate risk, inflation risk, and event risk. These risks are in addition to any unsystematic risks associated with particular investment styles or strategies.
The articles and opinions expressed in this newsletter were gathered from a variety of sources but are reviewed by Ballentine Capital Advisors prior to its dissemination. All sources are believed to be reliable but do not constitute specific investment advice. In all cases, please contact your investment professional before making any investment choices.
Securities through Triad Advisors, LLC, Member FINRA/SIPC. Advisory services through Ballentine Capital Advisors, Inc. Triad Advisors and Ballentine Capital Advisors are not affiliated entities.
---
i https://www.golfdiscount.com/blog/instruction-academy/how-to-keep-your-golf-swing-on-plane-and-eliminate-hooks-and-slices-ryan-benzel/
ii https://togetherasfamily.com/one-pan-oven-baked-honey-garlic-chicken-potatoes/
iii https://www.realsimple.com/food-recipes/cooking-tips-techniques/plant-based-ingredient-substitutions