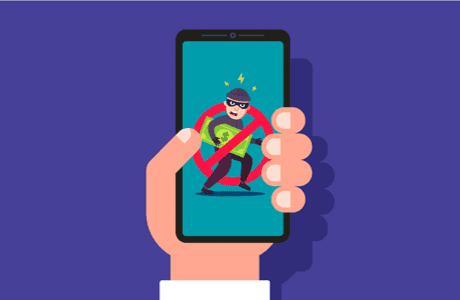 The victim was not stupid. She was a registered nurse working at a New York City hospital. The scammer did not hack her computer or install any kind of ransomware. He simply called her out of the blue.
But within minutes he had convinced her that she was in trouble with the law and he was going to help her out. And over the next two days she transferred more than $340,000 into the scammer's overseas bank accounts.
The story, which appeared in The Wall Street Journal, raised eyebrows not just because it was a large amount of money to lose in a single robocall scam, but because the victim was aware of this kind of fraud—even on guard against it.1
The scammer, who called the victim on her cell phone, made it appear he was dialing from a local number, used several tactics to quickly gain her trust. First, he claimed to be with the FBI, providing her with a badge number and a fraudulent office number for her to call him back on. He then convinced her that she had been the victim of identity theft by a group committing crimes in her name. And finally, he asked her to confirm financial information, some of which he already had.
Almost as alarming as the financial loss is that fact that he was able to convince her to tell no one else about the "investigation" and her role in it for several days. Not even her husband.
In the end, he coached her through a series of wire transfers from her retirement accounts to banks in Panama. Because they were overseas, most of the money could not be recovered.
Online security experts call this type of theft "social engineering" because it uses known social connections and public information to gain the victims' confidence and, ultimately, influence them. Part of the reason it works is because the scammer has enough private information about you that it seems they must be legitimate.
Doug Shadel, a state director in Washington for AARP, says that criminals in theft cases like these capitalize on pulling victims into the "ether"—a mental state of heightened emotion, whether it be fear or excitement, that clouds rational judgment.
Unfortunately, this type of scam will continue to be used because it's so successful. According to the New York Police Department, consumers in the city lost $5.8 million in 523 Social Security Administration impostor scams in the first ten months of 2018.
There are several ways you can protect yourself.
Start by being cautious of any mobile calls from numbers you don't recognize. Until the FCC can find a solution to the billions of robocalls being placed each week, it's a good idea to install the unwanted call blocking app recommended by your mobile provider.
Then educate yourself.
For a detailed list of ways to protect yourself and your family from becoming victims of this type of crime, visit the Federal Trade Commission's Consumer Protection site here.
Have a great weekend!
Source: Efficient Advisors
Golf Tip of the Week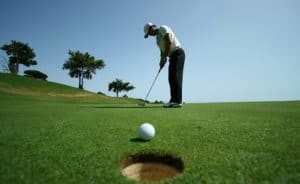 Reading the Grain on a Green
What is one of the subtlest factors that can affect a putt? The grain on a putting green – in other words, the direction in which the grass grows. Grain can influence how a putt starts, proceeds, and ends. Three factors determine grain: the direction of the sunset, the direction of the prevailing wind, and the direction in which water drains off the putting surface. Putts hit against the grain roll a little slower and may finish a little shorter.
The kind of grass used also plays a part. Putting greens, with rare exceptions, are grown with bermuda grass or bent grass. Bermuda is common in the South, Hawaii, and other relatively warm areas. Bent grass is common in the West and the North. Bermuda has a bumpier surface than bent, with more pronounced grain. To quickly find out the grain on a green, look at the rim of the cup. The edge that shows a slight browning of grass is the direction the grain goes.
Tip adapted from Hawaii.com i
Recipe of the Week
Pesto Perfecto Sauce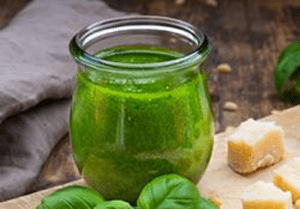 [16 servings]
Ingredients:
3 cups fresh basil leaves
1½ cups pinenuts
4 peeled cloves garlic
¼ cup grated Parmesan
1 cup extra virgin olive oil
Salt and pepper
Directions:
Add basil leaves, nuts, garlic, and cheese to food processor. Blend thoroughly.
Add oil slowly as you pulse the food processor
Add salt and pepper.
Great on pasta or as a pizza sauce. Use wherever you might use marinara or alfredo sauce.
Recipe adapted from allrecipes.comii
Health Tip of the Week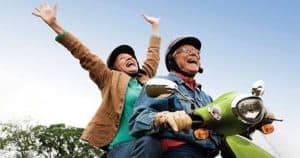 Falling in Love with Yourself
February is a month that many associate with love. Romance, in particular. The rise of self-care over the past decade has brought attention to the concept of loving oneself – the basic philosophy behind it being that if we love and take care of ourselves, with intention, the happier and healthier we'll be, and all the people in our lives will benefit, including our romantic partners.
Loving ourselves isn't always easy. And it doesn't mean always being overly indulgent, but rather making choices that help support our overall well-being. For some people, that may look like taking time to relax if they have a lot of stress in their lives. For others, it can be making a to-do list to organize and accomplish tasks if they tend toward procrastination. Being more self-aware and cheering ourselves on more if we're often overly harsh or being more introspective and searching for ways to improve if we are myopic to our own shortcomings. All these things and many more not mentioned are intentional actions we can take to be our best selves.
This February, take some time to reflect on the ones you love. Just make sure you don't forget about the one you should love the most.
Tip adapted from PsychCentraliii.
Copyright (C) 2020. Ballentine Capital Advisors. All rights reserved.
Our mailing address is:
Ballentine Capital Advisors
23 Buena Vista Way, Suite B
Greenville, SC 29615
unsubscribe from this list update subscription preferences
Sources:
1. https://go.efficientadvisors.com/e/91522/ns-story-shows-how-11574351204/6dqzmd/847856073?h=9JesgtJ547ATr1c9LDW8hjC-IEK0ZdbS7jrs8UNUsg
Disclosure:
The views expressed herein are exclusively those of Efficient Advisors, LLC ('EA'), and are not meant as investment advice and are subject to change. All charts and graphs are presented for informational and analytical purposes only. No chart or graph is intended to be used as a guide to investing. EA portfolios may contain specific securities that have been mentioned herein. EA makes no claim as to the suitability of these securities. Past performance is not a guarantee of future performance. Information contained herein is derived from sources we believe to be reliable, however, we do not represent that this information is complete or accurate and it should not be relied upon as such. All opinions expressed herein are subject to change without notice. This information is prepared for general information only. It does not have regard to the specific investment objectives, financial situation and the particular needs of any specific person who may receive this report. You should seek financial advice regarding the appropriateness of investing in any security or investment strategy discussed or recommended in this report and should understand that statements regarding future prospects may not be realized. You should note that security values may fluctuate and that each security's price or value may rise or fall. Accordingly, investors may receive back less than originally invested. Investing in any security involves certain systematic risks including, but not limited to, market risk, interest-rate risk, inflation risk, and event risk. These risks are in addition to any unsystematic risks associated with particular investment styles or strategies.
The articles and opinions expressed in this newsletter were gathered from a variety of sources, but are reviewed by Ballentine Capital Advisors prior to its dissemination. All sources are believed to be reliable but do not constitute specific investment advice. In all cases, please contact your investment professional before making any investment choices.
Securities through Triad Advisors, LLC, Member FINRA/SIPC. Advisory services through Ballentine Capital Advisors, Inc. Triad Advisors and Ballentine Capital Advisors are not affiliated entities.
i https://www.hawaii.com/discover/hawaii-golf-tips/
ii https://www.allrecipes.com/recipe/23134/pesto-sauce/
iii https://psychcentral.com/blog/learn-to-love-yourself-first/