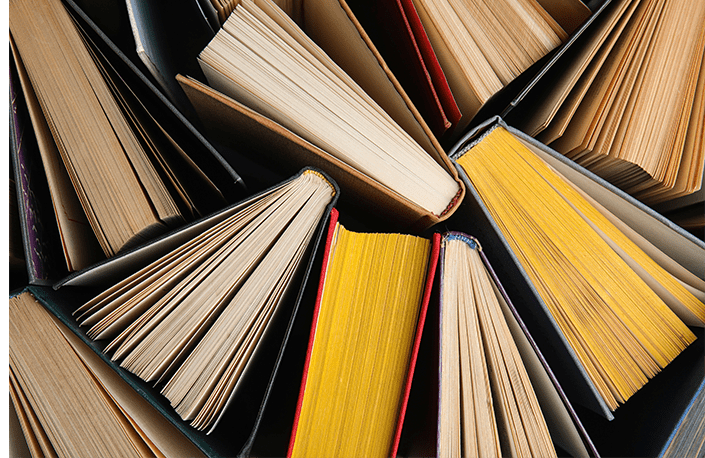 How did the leopard get his spots? According to one famous account, when this predator realized that his light tan color made him stand out in the dappled shade of the jungle and so easily seen by his prey, he had his friend the Ethiopian hunter dot his body with groups of spots.1
If you've had basic biology, you most likely doubt that explanation of this story. But it made perfect sense to little Josephine Kipling, who demanded that her father tell this tale over and over again, word for word, as a bedtime story. If he didn't recite it "just so," she would correct him. This is why it was published in a collection titled Just So Stories.
Rudyard Kipling, author of The Jungle Books and other works, was one of the most engaging storytellers of the early 20th century. And when you read his full account of how the leopard got his spots, you can see why little Josephine liked it so much. It explains every aspect of the leopard's life, from his friendship with the human hunter to his relationship to his prey—giraffe and zebra are the ones who convince him he needs the spots.
In other words, it's a narrative that makes complete sense of a set of facts, at least to the satisfaction of a small child.
But this tendency to explain historical data via narratives is also strongly present in adults, including (no surprise) investors.
Nobel laureate and Yale economist Robert Shiller has found that narratives have always played a significant role in how people interpret market data. He defines a narrative as a contagious story. "Like songs you can't get out of your head, they elicit thoughts and emotions. But unlike musical earworms, they also impel action."2
Like all stories that purport to be true, some economic narratives really do reflect reality. Some are false. And some continue to be hotly contested, especially when tied to a political philosophy. But often, when filtered through our individual bias, they are simply taken as a given.
In every era the market has behaved in ways not predicted by the prevailing narratives. Investors who follow a philosophy of trying to guess market prices in advance often find themselves on the wrong side of a potentially profitable equation. And so new narratives come into vogue.
This inability to predict the future doesn't mean we should ignore market history. Instead, we should use it to better assess our behavior as investors and strengthen our commitment to a disciplined strategy.
As Robert Penn Warren writes, "History cannot give us a program for the future, but it can give us a fuller understanding of ourselves, and of our common humanity, so that we can better face the future."3
Instead of relying on intellectually satisfying storytelling, a prudent investor will pursue a strategy based on structure, discipline, and long-term planning.
Have a great weekend!
Source: Efficient Advisors
---
Golf Tip of the Week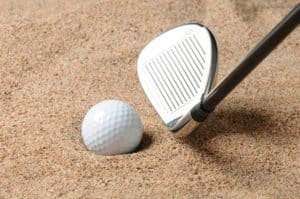 The One Shot Tiger Woods Always Practices
Most amateurs struggle with fairway-bunker shots, and one of the big reasons is, they don't get to practice them. The vast majority of practice ranges don't include a fairway-bunker area, so for most golfers, there just isn't a way to put in the work needed to improve at one of golf's most difficult shots.
"Practicing fairway-bunker shots is actually one of the toughest things to do," says Rob McNamara, Woods' longtime friend and practice partner. "You typically don't ever have a setup like that," McNamara says. "So what Tiger will tend to do, when he's in those practice rounds before an event, if he hits one in there, he'll definitely play it. There are other guys who maybe won't. For Tiger, that is the opportunity to try to practice and test the sand, to see how it's working."
So take a tip from Tiger, and be creative about finding ways to practice in the sand. Don't give up the chance to hit one during casual rounds. Don't just pull your ball out of the sand, and even play an extra shot or two if the situation allows. Trial and error is a great way to get better in the sand.
Tip adapted from GolfDigest.comi
---
Recipe of the Week
Pumpkin Soup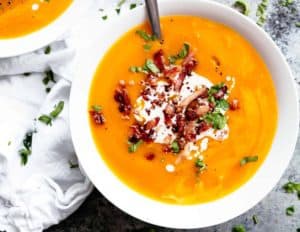 [6 people]
Ingredients:
2 pounds (1 kg) pumpkin skin and seeds removed, chopped
1 onion roughly chopped
2 medium-sized potatoes peeled and diced
1 large carrot peeled and diced
4 cloves garlic crushed
4 cups low sodium chicken or vegetable broth (stock)
2 chicken bouillon cubes crumbled
Salt and pepper to taste (if needed)
1/2 cup half and half (or light cream)
1/2 cooked bacon to serve (optional)
Fresh parsley to serve (optional)
Instructions:
Place all ingredients, except cream, in a large pot or saucepan. Bring to a simmer over medium heat until vegetables are tender.
Take off heat. Using a stick blender, blend until smooth.
Add the cream and stir through (do not boil after adding cream).
Add any salt or pepper if needed and serve with bacon and parsley (if desired).
Recipe adapted from Cafedelites.comii
---
Health Tip of the Week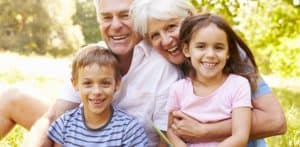 A Cardiologist's Tips for a Healthy Life
Noted cardiologist Dr. Dean Ornish has the following lifestyle tips for seniors aiming to improve overall health:
Stop thinking of foods as good or bad and emphasize moderation. However, a low-fat, plant-based diet that is low in sugar has been shown to improve health.
Add exercise to your day in small increments. Walk briskly for 30 minutes and take the stairs when you can.
Make overall lifestyle changes. It's ok to take days off or to fall off the lifestyle wagon. What's important is that you make overall changes to your life.
Use meditation to reduce stress and pursue inner peace.
Cherish your family and friends and work on your relationships.
Tip adapted from AARPiii
---
Copyright (C) 2020. Ballentine Capital Advisors. All rights reserved.
Our mailing address is:  
Ballentine Capital Advisors
23 Buena Vista Way, Suite B
Greenville, SC 29615
unsubscribe from this list update subscription preferences
Sources:
1. https://go.efficientadvisors.com/e/91522/wiki-Just-So-Stories/6r7g3d/1018983855?h=Ie_XUmbVg6QVZeX23h88cR8iMqMpHVNUGSkjEOmEw14
2. https://go.efficientadvisors.com/e/91522/-we-tell-ourselves-11571180255/6r7g3g/1018983855?h=Ie_XUmbVg6QVZeX23h88cR8iMqMpHVNUGSkjEOmEw14
3. https://go.efficientadvisors.com/e/91522/s-a-program-for-the-future-but/6r7g3j/1018983855?h=Ie_XUmbVg6QVZeX23h88cR8iMqMpHVNUGSkjEOmEw14
Disclosure:
The views expressed herein are exclusively those of Efficient Advisors, LLC ('EA'), and are not meant as investment advice and are subject to change. All charts and graphs are presented for informational and analytical purposes only. No chart or graph is intended to be used as a guide to investing. EA portfolios may contain specific securities that have been mentioned herein. EA makes no claim as to the suitability of these securities. Past performance is not a guarantee of future performance. Information contained herein is derived from sources we believe to be reliable, however, we do not represent that this information is complete or accurate and it should not be relied upon as such. All opinions expressed herein are subject to change without notice. This information is prepared for general information only. It does not have regard to the specific investment objectives, financial situation and the particular needs of any specific person who may receive this report. You should seek financial advice regarding the appropriateness of investing in any security or investment strategy discussed or recommended in this report and should understand that statements regarding future prospects may not be realized. You should note that security values may fluctuate and that each security's price or value may rise or fall. Accordingly, investors may receive back less than originally invested. Investing in any security involves certain systematic risks including, but not limited to, market risk, interest-rate risk, inflation risk, and event risk. These risks are in addition to any unsystematic risks associated with particular investment styles or strategies.
The articles and opinions expressed in this newsletter were gathered from a variety of sources, but are reviewed by Ballentine Capital Advisors prior to its dissemination. All sources are believed to be reliable but do not constitute specific investment advice. In all cases, please contact your investment professional before making any investment choices.
Securities through Triad Advisors, LLC, Member FINRA/SIPC. Advisory services through Ballentine Capital Advisors, Inc. Triad Advisors and Ballentine Capital Advisors are not affiliated entities.
---
i https://www.golfdigest.com/story/how-tiger-woods-works-on-the-one-shot-you-never-do
ii https://cafedelites.com/thick-creamy-pumpkin-soup/
iii https://www.aarp.org/health/healthy-living/info-2014/dean-ornish-low-fat-diet.html