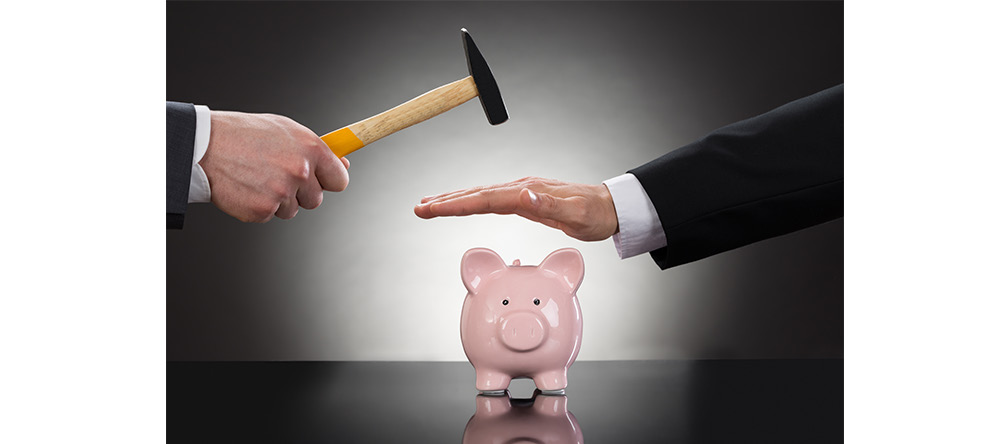 Notorious criminal Willie Sutton was once asked why he chose to rob banks. He replied, "Because that's where the money is."1
Fortunately, the vast majority of people don't pick up a gun to rob financial institutions. But it seems to be part of human nature that whenever there is a large source of money that we have the ability to tap, we will try to get access to it—even if it might not be in our best long-term interest to do so.
A common form of this is when people refinance their mortgage to buy things like expensive vacations, RVs, or other "toys." With the interest-due compounding over time, that financed bass boat can end up costing multiples of its initial sticker price.
Another source of money people tap into when they shouldn't is their retirement account. Until recently, doing this came with a substantial financial penalty. For example, in years past if you made an early withdrawal from your 401(k), you had to pay a 10% penalty.
That changed temporarily in 2020 with the passage of the CARES Act. Under the new law, those younger than 59.5 could access up to $100,000 from their 401(k) accounts without a penalty. This was intended to help those affected by COVID. This penalty-free access went away for everyone in December 2020. However, some people affected by federally declared disasters other than COVID are eligible for penalty-free withdrawals.2
But even without the 10% fee, "borrowing" money from your retirement account before retirement age for anything other than an absolute financial emergency is a bad idea.
Olivia Mitchell, executive director of the Pension Research Council at the Wharton School of Business says that people don't seem to understand the long-term financial ramifications of early withdrawals.
In The Wall Street Journal, she gave the example of a 40-year-old woman who takes out $50,000 from her retirement account. Assuming a reasonable rate of return of 5.7%, she would give up more than $233,000 in retirement assets at age 67.
Mitchell says that if you convert this into annual benefits, the woman would lose out on $14,000 per year for the rest of her life.
Or think of it this way: her initial $50,000 "gain" is eclipsed by her $14,000 annual loss in just over 3.5 years. [3.5 x $14,000 = $49,000]
For this reason, Mitchell applauds the withdrawal penalty as something "needed to remind people that (their retirement account) is not a piggy bank."
Before you decide to raid your retirement account, be sure to talk with us. We can help you sort through your needs and find a solution that won't jeopardize your future. Withdrawing a little now can cost you a lot down the road.
Have a wonderful weekend!



---
Source: Efficient Advisors
Golf Tip of the Week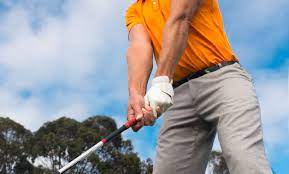 The Key Move Every Tour Player Makes, and How You Can Do It Consistently
There's an ocean of golf instruction devoted to telling you how to move your body to hit it better. And yes, turning, pivoting, shifting—all that stuff is important to playing good golf. But Golf Digest Best in State Teacher Tom Rezendes says there's one simple way to cut through the fluff and focus on a single thing that will get you hitting it, yes, more like a tour player.
It starts with learning what your "hub" is and understanding how to move it. "The hub is the point where your hands connect to the grip, and the path you move that hub on is essentially a fingerprint of your swing," says Rezendes, who runs the NorCal Golf Academy in Walnut Creek, Calif. "The hub—your hands—move on a three-dimensional path during the swing, and that path determines how much energy you can transfer into the ball."
It will come as no surprise that players like Dustin Johnson are much better at transferring energy than you are. Genetics and talent are part of it, but good players are also a lot more efficient with their hand path. You can be, too. "Average players suck it inside and move the hub more shallowly going to the top, and then go more upright or steep on the way to the ball and even more steep on the exit," says Rezendes. That means you're essentially getting in your own way. "Tour players have a path that's a lot steeper on the way back, and the downswing goes back to the ball below that initial path and the exit is even more below that."
What does this mean for you? "You need to get the club up more way earlier than you think instead of banking it around you," says Rezendes. "It may feel 'right' or 'powerful' to do what you think is 'winding up,' but it's not really doing anything for you. You need 45 degrees of arm lift by the time you have 45 degrees of shoulder turn. Put your bag behind you with the base in line with the ball and it will force you to take the club up more. Even if you can't swing as fast as somebody like Dustin Johnson, you're still going to get way more out of what you can do."
Tip adapted from Golfdigest.comi
---
Recipe of the Week
Corn and Pepper Scramble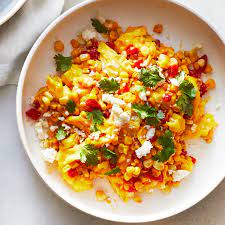 2 Servings
 Ingredients
4 large eggs
¼ teaspoon kosher salt
1 tablespoon olive oil
1 cup frozen or fresh corn kernels
1/3 cup chopped, jarred roasted red peppers (about 2 oz.)
Fresh cilantro leaves and crumbled queso fresco, for serving
Instructions
Whisk eggs and salt in a small bowl.
Heat oil in a 10-inch nonstick skillet over medium heat. Add corn and cook, stirring often, until slightly browned, 4-5 minutes. Add peppers and cook, stirring constantly, until warmed, about 1 minute. Add eggs and scramble.
Divide between 2 plates. Top with cilantro and queso fresco.
Recipe adapted from realsimple.comii
---
Health Tip of the Week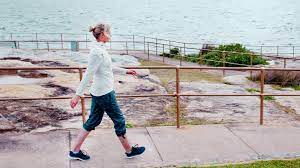 How to Shake Up Your Walking Routine
Is your standard stroll feeling stale? Try some tweaks so you can rock your walk.
Use hand weights
Make it a circuit
Find a fitness trail
Recruit a friend
Try meditation
Do fartlek walks
Gradually increase pace
Add stairs
Tip adapted from everydayhealth.comiii
---
Copyright (C) 2021. Ballentine Capital Advisors. All rights reserved.
Our mailing address is:
Ballentine Capital Advisors
15 Halton Green Way
Greenville, SC 29607
unsubscribe from this list update subscription preferences
Sources:
1. https://www.fbi.gov/history/famous-cases/willie-sutton
2. https://knowledge.wharton.upenn.edu/article/why-early-401k-withdrawals-are-a-bad-idea/
Disclosure:
The views expressed herein are exclusively those of Efficient Advisors, LLC ('EA'), and are not meant as investment advice and are subject to change. All charts and graphs are presented for informational and analytical purposes only. No chart or graph is intended to be used as a guide to investing. EA portfolios may contain specific securities that have been mentioned herein. EA makes no claim as to the suitability of these securities. Past performance is not a guarantee of future performance. Information contained herein is derived from sources we believe to be reliable, however, we do not represent that this information is complete or accurate and it should not be relied upon as such. All opinions expressed herein are subject to change without notice. This information is prepared for general information only. It does not have regard to the specific investment objectives, financial situation and the particular needs of any specific person who may receive this report. You should seek financial advice regarding the appropriateness of investing in any security or investment strategy discussed or recommended in this report and should understand that statements regarding future prospects may not be realized. You should note that security values may fluctuate, and that each security's price or value may rise or fall.
The articles and opinions expressed in this newsletter were gathered from a variety of sources but are reviewed by Ballentine Capital Advisors prior to its dissemination. All sources are believed to be reliable but do not constitute specific investment advice. In all cases, please contact your investment professional before making any investment choices.
Securities through Triad Advisors, LLC, Member FINRA/SIPC. Advisory services through Ballentine Capital Advisors, Inc. Triad Advisors and Ballentine Capital Advisors are not affiliated entities.
---
i https://www.golfdigest.com/story/the-key-move-every-tour-player-makes-and-how-you-can-do-it-consistently
ii https://www.realsimple.com/food-recipes/browse-all-recipes/corn-and-pepper-scramble-recipe
iii https://www.healthline.com/health/fitness/8-ways-to-shake-up-your-walking-routine#How-to-rock-your-walk