If you decide to place a bet on a boxer, the worst time to do it would be during a fight, right after he's been knocked to the canvas. You don't have to know much about the sport to predict that the chances of him getting up and winning the fight are pretty slim.
So when someone suggests that the best time to be investing in the stock market is when the economy is in the tank, you might use similar reasoning to conclude that they are giving you bad advice.
We don't have access to statistics on how often boxers win their fights after being knocked down. But we do have data on investing during economic downturns. And what it reveals is surprising.
Using statistics from the Federal Reserve, financial author and portfolio manager Ben Carlson found that poor economic conditions are more likely to set the stage for market growth than when the market is booming.1
He took one of the most identifiable measures of the economy, the unemployment rate, and compared it to the performance of the market as a whole, reflected in the annualized returns of the S&P 500 Index, over more than a century. Carlson found that when unemployment was high (more than 9%), the market posted an average gain of 24.5%. But when unemployment was low (less than 5%), the market gained an average of only 3.9%. The rates between those extremes were similarly in line.
Of course, this data is backwards looking. And the reasons behind this counterintuitive behavior are complex. But it seems that because the market has grown over the long-term, periods of economic downturn have been laying the groundwork for further expansion.
Carlson's takeaway is simple. Investing when things look bleak may be a profitable strategy. "It's counterintuitive that the best returns would come from investing when the economy is getting body-slammed," he writes. "But being uncomfortable when investing is typically a good sign."
Just like betting on a boxer who's down, continuing to invest in the market when all the alarm bells in the financial media are going off may feel very wrong. But as it's been shown time and again, people who let their emotions direct their financial decisions often end up losing out.
Of course, to be sure your investing plan is positioned to give you the best opportunity for long-term results no matter what the economy is doing, give us a call.
Have a wonderful weekend!
Source: Efficient Advisors
---
Golf Tip of the Week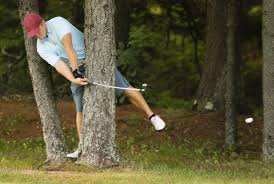 What Trees?
Negotiating a shot around trees is a matter of first deciding what shot gives you the highest percentage for success. If there's a tree blocking your view from the green, decide whether the smart play is to try and go over it or punch a shot below it. Going over will require crisp contact and a lot of carry, making it the option if you need to get it close to the pin with little roll or if there's a bunker guarding the front of the green. A safer play is to hit under the tree, barring any hazards near the green that could get in the way. To hit it high, position the ball forward in your stance, open the face and keep your weight on your back foot. As you take the club back, make a full backswing with a swift wrist cock. Begin the downswing by turning and not shifting forward, and keep the face open well through impact.
To hit it low, take a long iron and choke down. Position the ball in the middle of your stance, with your hands and weight on your forward foot. With minimal cock in the wrists, make a sweeping motion through the ball and concentrate on ball-first contact.
Tip adapted from GolfTipsMag.comi
---
Recipe of the Week
White Peach Iced Tea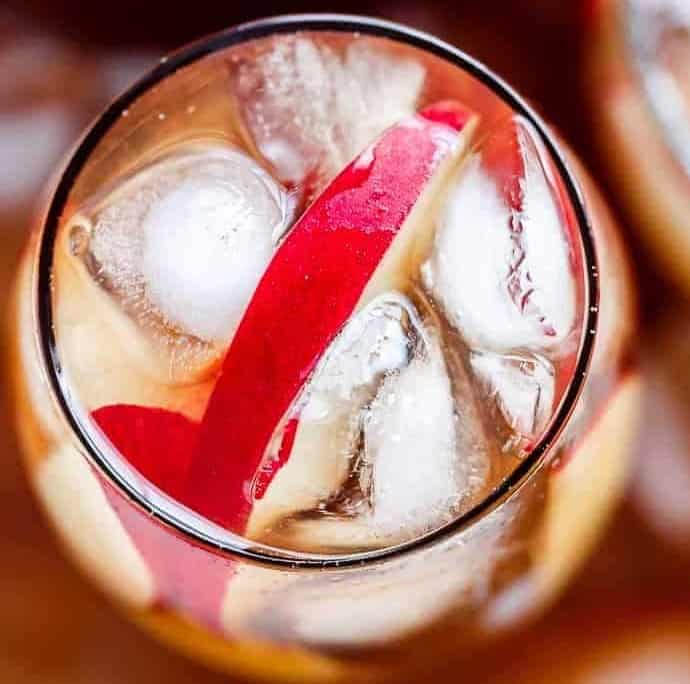 INGREDIENTS
Peach Simple Syrup:
3 ripe white peaches, sliced
1 cup granulated sugar (or a granulated natural sweetener that measures 1:1 with sugar)
1 cup water
2 teaspoons pure vanilla extract
Tea:
8 cups water
6 tea bags (any good-quality black tea) – adjust to your tastes (more tea bags for stronger tea; less tea bags for weaker tea)
INSTRUCTIONS
White Peach Simple Syrup:
Combine the peach slices, granulated sugar (or sweetener), water and vanilla in a medium-sized saucepan. Bring to a gentle boil over medium heat; occasionally stirring until the sugar dissolves. Take off heat; cover pot with a lid and allow to steep for 30 minutes,
Using a whisk or wooden spoon, break and mash the slices down until completely mushed.
Place a bowl underneath a fine mesh strainer, and strain as much syrup out of the fruit as possible, pressing down the pieces until no more liquid is released. Cover the bowl with plastic wrap and chill in the refrigerator. Discard the stewed fruit.
Iced Tea:
While the peaches are boiling; prepare your tea. Boil water in a kettle; pour into a large heat-proof jug / pitcher (if you can't to 8 cups at once, do 5-6 cups first, and boil the remaining cups straight afterwards). Add the tea bags to the jug steep for 5 minutes (no longer than that or the tea will become bitter in taste). Once brewed, remove tea bags and refrigerate to cool.
White Peach Ice Tea:
Pour the peach simple syrup into the iced tea. Serve with fresh peach slices and ice!
Recipe adapted from Cafedelites.comii
---
Health Tip of the Week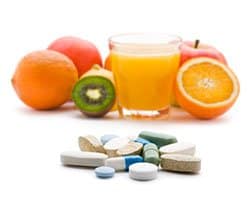 Watch Out for Food and Drug Interactions
Even healthful foods can cause problems when they interact dangerously with drugs you may be taking. Always read prescription instructions carefully and tell your doctor about any vitamins or dietary supplements you are taking.
Watch out for potassium-rich foods like bananas and salt substitutes when taking ACE inhibitors.

Avoid wine, beer, aged cheeses, and other fermented foods when taking MAOIs.

Don't wash down antibiotics with dairy as the molecules may bind and rob the medicine of its effectiveness.
Stay away from grapefruit if you're taking statins to control your cholesterol.

Tip adapted from AARPiii
---
Copyright (C) 2021. Ballentine Capital Advisors. All rights reserved.
Our mailing address is:
Ballentine Capital Advisors
15 Halton Green Way
Greenville, SC 29607
unsubscribe from this list update subscription preferences
Sources:
1. https://go.efficientadvisors.com/e/91522/-the-stock-market-11607886100-/6wftdf/1118742924?h=qrj7O_Vjm-jDq7zfjoKCIMwmzJSlg8uP82ugWiG2ueA
Disclosure:
The views expressed herein are exclusively those of Efficient Advisors, LLC ('EA'), and are not meant as investment advice and are subject to change. All charts and graphs are presented for informational and analytical purposes only. No chart or graph is intended to be used as a guide to investing. EA portfolios may contain specific securities that have been mentioned herein. EA makes no claim as to the suitability of these securities. Past performance is not a guarantee of future performance. Information contained herein is derived from sources we believe to be reliable, however, we do not represent that this information is complete or accurate and it should not be relied upon as such. All opinions expressed herein are subject to change without notice. This information is prepared for general information only. It does not have regard to the specific investment objectives, financial situation and the particular needs of any specific person who may receive this report. You should seek financial advice regarding the appropriateness of investing in any security or investment strategy discussed or recommended in this report and should understand that statements regarding future prospects may not be realized. You should note that security values may fluctuate and that each security's price or value may rise or fall. Accordingly, investors may receive back less than originally invested. Investing in any security involves certain systematic risks including, but not limited to, market risk, interest-rate risk, inflation risk, and event risk. These risks are in addition to any unsystematic risks associated with particular investment styles or strategies.

The articles and opinions expressed in this newsletter were gathered from a variety of sources but are reviewed by Ballentine Capital Advisors prior to its dissemination. All sources are believed to be reliable but do not constitute specific investment advice. In all cases, please contact your investment professional before making any investment choices.
Securities through Triad Advisors, LLC, Member FINRA/SIPC. Advisory services through Ballentine Capital Advisors, Inc. Triad Advisors and Ballentine Capital Advisors are not affiliated entities.
---
ihttps://www.golftipsmag.com/instruction/shotmaking/money-shots/
iihttps://cafedelites.com/white-peach-iced-tea-recipe
iii https://www.aarp.org/health/drugs-supplements/info-2015/food-drug-interactions-photo.html?intcmp=HEA-HLLV-FLXSLDR-SLIDE2-MAIN#slide3