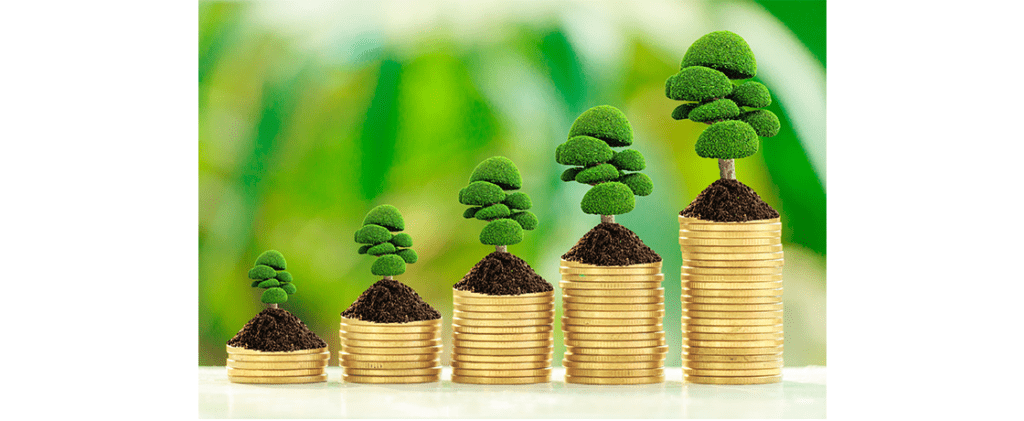 In their paper Evaluation and Ranking of Market Forecasters a team of statistical researchers from the U.S. and Australia sought to rank the accuracy of 68 prominent financial forecasters. The study looked at 6,627 predictions made over a 14-year period about the S&P 500. The timeframe of the predictions varied from three to twelve months.1
What the study found was that about two-thirds of the forecasters had an accuracy score of less than 50%. Statistically, you'd be better off flipping a coin rather than following their advice.
All these experts are paid to make these predictions, both for private clients and the financial media.
But maybe it's the relatively short-term timeframe that makes accuracy so difficult. John Maudlin, a well-known author and market analyst who was included in the study said, "an annual forecast . . . is as much a guessing game as anything else (and I am bad at guessing games)."2
So Larry Swedroe, director of research for the BAM Alliance advisor consortium, took a look at Maudlin's five 5-year forecasts he made in 2015.
When you read them, Maudlin's predictions sound entirely reasonable, especially when he gives the specific geopolitical conditions that are sure to bring them about.
For example, his first prediction was that stagnant conditions in Japan would lead to a significant decrease in the value of the yen relative to the U.S. dollar. He gave this a probability of 90%. However, since the beginning of 2015, the yen has done just the opposite, gaining 9% against the dollar.
Despite the high percentage of certainty he gave for the other four predictions as well, Maudlin was wrong on each. These ranged from China's economic impact to the performance of the U.S. stock market.
It seems the key to being a respected market forecaster is never having your predictions analyzed after the fact. It's telling that the researchers noted in their forecaster accuracy paper that one of their biggest challenges was the tabulation of the pundits' predictions. In other words, nobody is keeping score.
As a prudent investor your takeaway should be that it's nearly impossible to foretell what the market will do over any time period. And so when you hear even the most scientific sounding predictions, you should receive them with a grain of salt. This could save you both potential returns and emotional distress.
Have a great weekend!
Source: Efficient Advisors
---
Golf Tip of the Week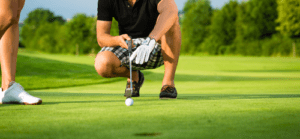 Want a More Consistent Short Game?
If you want more consistency in your short game, you should simplify your setup. Play the ball more centered in your stance and lean the handle forward only slightly. This puts the clubhead in a much more neutral position.
When you set up, look at the angle the clubface is resting at: that's the same angle you want the clubface to be when you're back at impact. It's going to be easy to deliver the club back to that position if you're addressing the ball in this more neutral setup.
By making this small change, you'll hit higher, softer shots with more consistency. And when you to want to hit a lower shot, just use a lower-lofted club instead of trying to deloft your favorite wedge. Since it's a simpler system, your performance around the greens will improve rapidly.
Tip adapted from GolfDigest.comi
---
Recipe of the Week
Pico De Gallo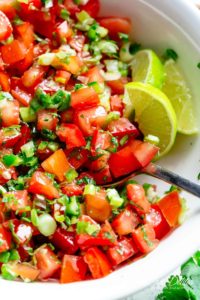 [4 servings]
Ingredients:
2 cups chopped tomatoes (from about 3-4 ripe tomatoes)
1/3 cup spring onions/scallions green onions, finely chopped
2 tablespoons chopped jalapeño seeds removed
2 sprigs fresh coriander finely chopped
1 small clove garlic crushed
1/4 teaspoon salt
1/8 teaspoon pepper
Juice of 1 lime
Instructions:
In a medium bowl, combine all ingredients and well combined. Refrigerate for 30 minutes before serving.
Recipe adapted from Cafedelites.comii
---
Health Tip of the Week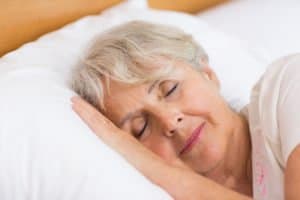 Basic Sleep Hygiene Tips
Get outside and get moving
Fresh air and exercise can help calm and tire you out, while vitamin D from the sunshine helps regulate circadian rhythms to keep your sleep consistent.
Establish a bedtime routine
Consistency in your bedtime routine each night can go a long way in helping you achieve better quality sleep. Your body will naturally take cues and prompt drowsiness from the steps you regularly take to wind down, such as reading, taking a warm bath, or writing in a journal.
Style your bedroom for sleep
Keep temperatures cool, gadgets and electronics to a minimum, and bedding comfortable yet simple. Also check your pillows to make sure they pack the perfect amount of "pouf" — not too hard or too soft so your head and neck are comfortably supported.
Nix daytime naps
With extra time on your hands, or perhaps because of working from home, it may be easy and enticing to sneak in a daytime nap. While the occasional nap can be a great reset for the rest of the day, it may rob you of the more important and restorative sleep your body needs at night.
Consider what you watch on TV
Listening to discouraging reports about the new coronavirus on the evening news before bed may not be a good idea and could keep your mind racing throughout the night. Opt for shows that are lighter and more entertaining later in the day.
Tip adapted from AARPiii
---
Copyright (C) 2020. Ballentine Capital Advisors. All rights reserved.
Our mailing address is:  
Ballentine Capital Advisors
23 Buena Vista Way, Suite B
Greenville, SC 29615
unsubscribe from this list update subscription preferences
Sources:
1. https://go.efficientadvisors.com/e/91522/papers-cfm-abstract-id-2944853/6m9t7n/940935947?h=-hVsGTjYPsh7Gb2wQ80AQ090khQahLaAWR8AaL01-xM
2. https://go.efficientadvisors.com/e/91522/mpetence-of-market-forecasters/6m9t7q/940935947?h=-hVsGTjYPsh7Gb2wQ80AQ090khQahLaAWR8AaL01-xM
Disclosure:
The views expressed herein are exclusively those of Efficient Advisors, LLC ('EA'), and are not meant as investment advice and are subject to change. All charts and graphs are presented for informational and analytical purposes only. No chart or graph is intended to be used as a guide to investing. EA portfolios may contain specific securities that have been mentioned herein. EA makes no claim as to the suitability of these securities. Past performance is not a guarantee of future performance. Information contained herein is derived from sources we believe to be reliable, however, we do not represent that this information is complete or accurate and it should not be relied upon as such. All opinions expressed herein are subject to change without notice. This information is prepared for general information only. It does not have regard to the specific investment objectives, financial situation and the particular needs of any specific person who may receive this report. You should seek financial advice regarding the appropriateness of investing in any security or investment strategy discussed or recommended in this report and should understand that statements regarding future prospects may not be realized. You should note that security values may fluctuate and that each security's price or value may rise or fall. Accordingly, investors may receive back less than originally invested. Investing in any security involves certain systematic risks including, but not limited to, market risk, interest-rate risk, inflation risk, and event risk. These risks are in addition to any unsystematic risks associated with particular investment styles or strategies.
The articles and opinions expressed in this newsletter were gathered from a variety of sources, but are reviewed by Ballentine Capital Advisors prior to its dissemination. All sources are believed to be reliable but do not constitute specific investment advice. In all cases, please contact your investment professional before making any investment choices.
Securities through Triad Advisors, LLC, Member FINRA/SIPC. Advisory services through Ballentine Capital Advisors, Inc. Triad Advisors and Ballentine Capital Advisors are not affiliated entities.
---
i https://www.golfdigest.com/story/want-a-more-consistent-short-game-simplify-your-setup?utm_medium=email&utm_source=072920&utm_campaign=tipsii https://cafedelites.com/pico-de-gallo/
iii https://www.healthline.com/health-news/how-sleep-cleanses-your-brain-and-helps-lower-your-dementia-risk#How-to-improve-your-sleepquality