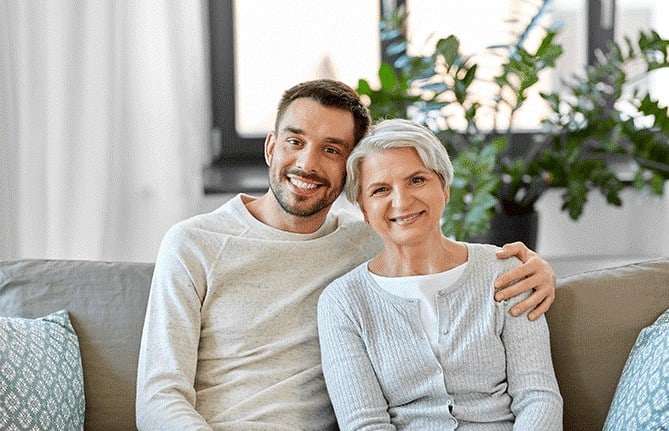 If you have a young adult child living at home with you, you are not alone. According to a July 2020 study by the Pew Research Center, 52% of young adults (18-29) in the U.S. are living with a parent.1
This is the highest percentage measured for this living situation in the past 120 years, though Pew notes that data for the height of the Great Depression does not exist.
The survey found that "young adults have been particularly hard hit by this year's pandemic and economic downturn, and have been likely to move more than other age groups."
The number one reason given for the move back home was a college campus closing due to the coronavirus outbreak. But running a close second was a job loss or other financial reason.
It can be distressing to have to move back in with Mom and Dad because you can no longer afford your rent. Not to mention the adjustment for the parents. This is why many parents have sought to forestall this situation by supporting their grown children financially.
Wanting to help in this way is a noble inclination, but if you decide to do this, you need to be sure that it's not at the expense of your own retirement savings.
At first, that might sound a little selfish. But in actuality you're protecting your kids as well. Because, if you don't have a fully-funded retirement, the opposite could happen. Your kids may need to support you when you can no longer work.
Writing for CNBC, personal finance journalist Michelle Fox lists a number of ways to help your adult children without potentially jeopardizing your financial future.2 First, if you give money, make sure it is from truly excess funds, not money that you need to live on or be saving. Next, be specific about your intentions. Make sure you tell them what the money is for. Is it a one-time event? Is it a loan? How long do you anticipate being able to sustain this unique situation?
Then sit down and help them put together a tangible budget. With spending properly prioritized maybe they don't need as much financial support as they initially thought.
Finally, Fox suggests welcoming them home. It may not be everybody's ideal situation, but alleviating housing costs can be a big help in getting them back on their financial feet and out the door.
Of course, if you have any questions about the most prudent ways to help your young adult children, talk to us.
Have a great weekend!
Source: Efficient Advisors
---
Golf Tip of the Week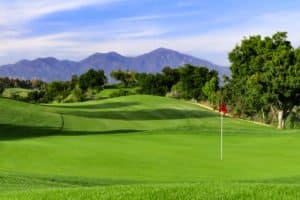 Break the Wobble and Putt Straight
A wobbly putt can be wildly annoying. Despite lining up the shot and hitting confidently, the ball still goes off course. If the wobbles plague your short game, you may not be squaring your putter face. Its position will dictate your putt's direction, regardless of how well you envision the line.
To overcome this challenge, try the following:
Use a striped range ball and locate a straight 8-foot putt.
Build a "gate" using two tees. Set the tees slightly wider than the ball and toward the hole by 18 inches.
Line the ball so that the stripe is vertical and faces the cup.
Take your shot, and watch to ensure the ball travels clearly through the gate in a straight line without wobbling.
After a few putts, you should begin to see how squaring the putter face will help keep you steady.
Tip adapted from GolfDigest.comi
---
Recipe of the Week
Easy Honey Garlic Salmon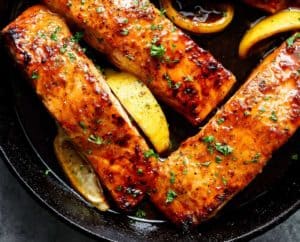 [4 people]
Ingredients:
4 wild caught salmon fillets about 1/2 pound each, skin off or on
Salt and pepper, to season
1/2 teaspoon paprika (mild, sweet or smokey)
2 tablespoons butter
4 cloves garlic, finely chopped or minced
4 tablespoons honey
1 tablespoon water
2 teaspoons soy sauce
1 tablespoon fresh squeezed lemon juice, (plus extra to serve)
Lemon wedges to serve
Instructions:
Arrange oven shelf to the middle of your oven. Preheat oven to broil/grill settings on medium heat.
Season salmon with salt, pepper and paprika. Set aside.
Heat the butter in a skillet or pan over medium-high heat until melted. Add the garlic and sauté for about a minute, until fragrant. Pour in the honey, water and soy sauce; allow the flavors to heat through and combine. Add in the lemon juice; stir well to combine all of the flavors together.
Add the salmon steaks to the sauce in the pan; cook each fillet (skin-side down if there's any skin) for 3-4 minutes or until golden, while basting the tops with the pan juices. Season with salt and pepper, to taste (if desired).
Optional — Add the lemon wedges around the salmon (adds a stronger lemon taste).
Baste salmon one more time then transfer the pan to your oven to broil / grill for a further 5-6 minutes, or until the tops of the salmon are nicely charred, and the salmon is cooked to your liking.
To serve, drizzle with the sauce and a squeeze of lemon juice. Serve with steamed vegetables; over rice or with a salad.
Recipe adapted from Cafedelites.comii
---
Health Tip of the Week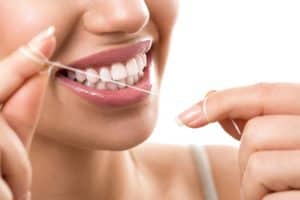 Keep Your Mouth and Gums Healthy
Our mouth, gums, and teeth can stay healthy throughout our lives—as long as you take care of them. With proper hygiene, you can avoid developing ailments like gum disease and tooth decay. Here are some oral care tips to keep in mind:
Brushing: Remove plaque and bacteria that can lead to cavities by brushing twice a day, 30 minutes to 1 hour after eating. Brush for 2 to 3 minutes before rinsing.
Flossing: Dentists recommend flossing at least once each day to remove food that can stick between your teeth and turn to tartar. Be sure you floss around the tooth and within the gum lines with up-and-down movements.
Rinsing: A daily rinse of antibacterial mouthwash can further help you kill bacteria. Either before or after you brush, swish mouthwash for 30 to 60 seconds.
Tip adapted from WebMDiii
---
Copyright (C) 2020. Ballentine Capital Advisors. All rights reserved.
Our mailing address is:  
Ballentine Capital Advisors
23 Buena Vista Way, Suite B
Greenville, SC 29615
unsubscribe from this list update subscription preferences
Sources:
1. https://go.efficientadvisors.com/e/91522/me-since-the-great-depression-/6qr5ys/1007088829?h=dDNVQP7g-64-rkFWFVY2ERoxSh3zEaZZErF50UUydqE
2. https://go.efficientadvisors.com/e/91522/ut-breaking-your-nest-egg-html/6qr5yv/1007088829?h=dDNVQP7g-64-rkFWFVY2ERoxSh3zEaZZErF50UUydqE
Disclosure:
The views expressed herein are exclusively those of Efficient Advisors, LLC ('EA'), and are not meant as investment advice and are subject to change. All charts and graphs are presented for informational and analytical purposes only. No chart or graph is intended to be used as a guide to investing. EA portfolios may contain specific securities that have been mentioned herein. EA makes no claim as to the suitability of these securities. Past performance is not a guarantee of future performance. Information contained herein is derived from sources we believe to be reliable, however, we do not represent that this information is complete or accurate and it should not be relied upon as such. All opinions expressed herein are subject to change without notice. This information is prepared for general information only. It does not have regard to the specific investment objectives, financial situation and the particular needs of any specific person who may receive this report. You should seek financial advice regarding the appropriateness of investing in any security or investment strategy discussed or recommended in this report and should understand that statements regarding future prospects may not be realized. You should note that security values may fluctuate and that each security's price or value may rise or fall. Accordingly, investors may receive back less than originally invested. Investing in any security involves certain systematic risks including, but not limited to, market risk, interest-rate risk, inflation risk, and event risk. These risks are in addition to any unsystematic risks associated with particular investment styles or strategies.
The articles and opinions expressed in this newsletter were gathered from a variety of sources, but are reviewed by Ballentine Capital Advisors prior to its dissemination. All sources are believed to be reliable but do not constitute specific investment advice. In all cases, please contact your investment professional before making any investment choices.
Securities through Triad Advisors, LLC, Member FINRA/SIPC. Advisory services through Ballentine Capital Advisors, Inc. Triad Advisors and Ballentine Capital Advisors are not affiliated entities.
---
i https://www.golfdigest.com/story/start-every-putt-on-a-great-line
ii https://cafedelites.com/easy-honey-garlic-salmon/
iii https://www.webmd.com/oral-health/guide/teeth-gum-care#1