By February of 1862 the American Civil War was taking a heavy toll. Huge battles such as First Manasas and Bull Run had resulted in thousands of casualties on both sides with no end in sight.1
That month The Atlantic Monthly Magazine published on its cover a poem by Julia Ward Howe. Titled "The Battle Hymn of the Republic," it was intended to be sung to the tune of the popular soldier's anthem "John Brown's Body." Its stirring effect endures even 160 years later.
Howe, who had six children, believed that if the mothers of all countries could confer together for a single day each year, they could prevent their sons from being marched off to kill and be killed.
In her Mother's Peace Day proclamation of 1870 she wrote, " . . . let women now leave all that may be left of home for a great and earnest day of counsel. Let them meet first, as women, to bewail and commemorate the dead. Let them then solemnly take counsel with each other as to the means whereby the great human family can live in peace, each learning after his own time, the sacred impress, not of Caesar, but of God."2
It's worth remembering that this day dedicated to mothers working for peace is what eventually became our officially recognized Mother's Day. This Sunday, we want to honor all mothers and recognize them for the irreplaceable role they play in all our lives.
Have a great weekend!
Source: Efficient Advisors
---
Is Working After Retirement Age Good or Bad?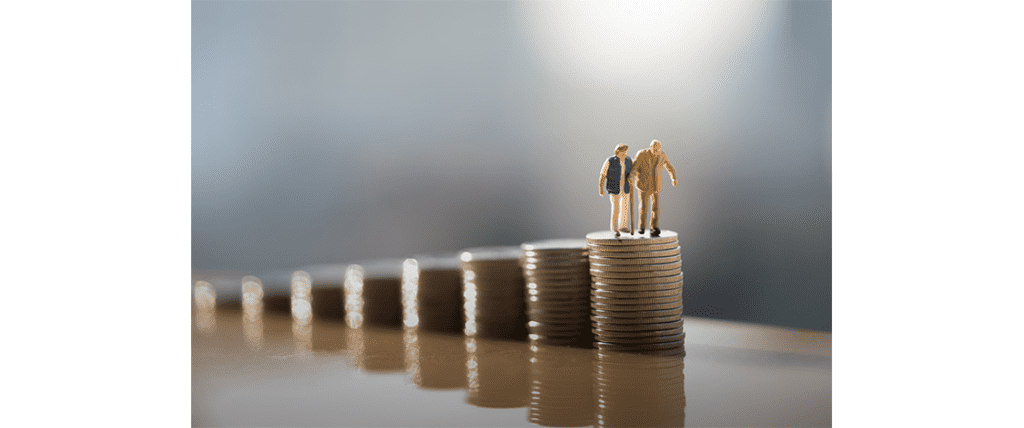 Being older than 65 and still employed can be something you really enjoy. Or it could be something you truly resent.
The biggest deciding factor is whether or not you choose to do it. But unfortunately, many people have not put themselves in a position to make that choice.
According to Forbes, while the majority of those now entering retirement have retirement accounts, on average they have less than $100,000 in savings and are planning to live on funds provided by Social Security.3 Unfortunately, this is difficult to do and many retirement age people have found that they simply can't afford to stop working.
According to the Bureau of Labor Statistics, for the decade spanning 2014 – 2024 the only segment of the workforce seeing significant growth is people age 65 and older.4 And because age brings with it the higher risk of health problems and a likely decrease in mobility, these reluctant workers may face the added worry of eventually being unable to do their jobs.
If, however, the decision to keep working is out of choice rather than necessity, having a job in retirement can be a huge benefit.
According to an AARP survey of older workers and their reasons for staying on the job, the need for money came first, but liking to work was almost as popular.5
NPR recently profiled several seniors who are continuing to work because they enjoy it. One was a 70-year old woman who works for a senior center. Another was an 89-year old man who teaches fitness classes. In both cases, a major component of their satisfaction was knowing that they were helping other people.
There's a misconception that the best way to enjoy retirement is to live every day like it's the weekend. But people (older and younger) tend to decline when their life has no set purpose or structure–no compelling reason to get up in the morning.
As you think about what you'd like to be doing in your retirement years, consider ways to challenge yourself and help others. Putting your time to good use will make it all the more satisfying. In the meantime, we can help you stay on track so that working after retirement is more likely to be your choice than your obligation.
Source: Efficient Advisors
---
Golf Tip of the Week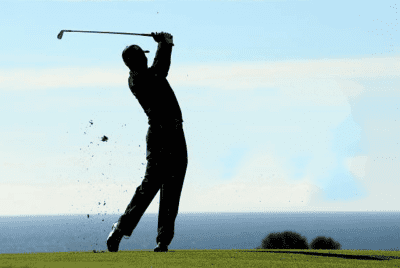 A Takeaway Tip
Most of the tour pros who crush the ball off the tee have long, flowing backswings, featuring a great takeaway and a big arc that sets up a powerful downswing. One simple exercise can promote this.
Find a backless bench about 1' wide (you might see one on the next tee, in fact). Get your driver and take your stance on one side of the bench and put your driver over the other side. (In other words, put the foot-wide bench seat between you and your club.) Now make your takeaway with your driver and try to go as far back as you can. The bench prevents you from pulling your driver to the inside, and it teaches you how to extend your takeaway for a larger, powerful arc.
Tip adapted from Shark.comi
---
Recipe of the Week
Celebration Chocolate Cupcakes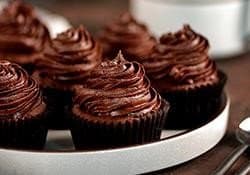 [12-14 servings]
Ingredients:
¾ cup all-purpose flour
½ cup cocoa powder (unsweetened)
¾ tsp. baking powder
½ tsp. baking soda
¼ tsp. salt
2 large eggs
½ cup granulated sugar
½ cup brown sugar
⅓ cup melted coconut oil
2 tsp. vanilla extract
½ cup buttermilk, room temperature
Frosting of choice
Directions:
Preheat the oven to 350° F.
Between two muffin pans, line them with 14 cupcake liners.
In a large bowl, whisk flour, cocoa powder, baking powder, baking soda, and salt together.
Whisk the eggs, granulated sugar, brown sugar, oil, and vanilla together in a second bowl until combined and smooth.
Add half of the egg mixture into the flour mixture, followed by half of the buttermilk, then mix.
Add the rest of the egg mixture and buttermilk, then stir, but do not overmix. If you do, this will thin the batter.
Carefully add the batter into the liners with a spoon, only halfway.
Bake for 18 to 21 minutes, or until a toothpick comes out clean.
Cool completely.
Add preferred frosting and sprinkles, or otherwise, decorate to taste.
Recipe adapted from SallysBakingAddiction.comii
---
Health Tip of the Week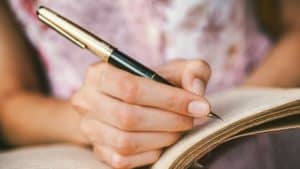 Journaling for Your Health
A pen, some paper, your hand, and your brain. Who would have thought that this quartet could yield some serious benefits to your health? Journaling has been around for over a thousand years. Studies show that writing engages your left brain in analytical and rational thinking, leaving your right brain free to feel, perceive, intuit, and access your subconscious. So, bearing in mind that this information is not a substitute for medical advice from a licensed health care provider, how could this process help you?
It calms your mind. When you're stressed and can't work out how you're feeling, writing your thoughts in a stream-of-consciousness style may help you determine your stressors, find solutions, and resolve conflicts.
You get to know yourself. Once you begin examining your inner thoughts, you'll have a better barometer of who you are.
Be a better problem solver. Allowing your right brain to have some leeway can help you find creative solutions that your left brain may not have been unable to concoct on its own.
Given the stress we've all experienced over the past several weeks, a journal could be a great tool to have in your wellness toolbox.
Tip adapted from PsychCentral.comiii
Copyright (C) 2020. Ballentine Capital Advisors. All rights reserved.
Our mailing address is:
Ballentine Capital Advisors
23 Buena Vista Way, Suite B
Greenville, SC 29615
unsubscribe from this list update subscription preferences
Sources:
1 – https://go.efficientadvisors.com/e/91522/year-1861/6kf7ln/901664573?h=bHuVhADAvUwTTnclyPA76Yv36Fr5CTJZoRGgLenkl90
2 – https://go.efficientadvisors.com/e/91522/inal-mother-s-day-proclamation/6kf7ls/901664573?h=bHuVhADAvUwTTnclyPA76Yv36Fr5CTJZoRGgLenkl90
3 – https://go.efficientadvisors.com/e/91522/-of-baby-boomers–4c93d98f7378/6knvs6/906115607?h=jxYpwm1ilSfVNm51Kj6ImUtbwFsSZ-p4uI0MHw_kbnI
4 – https://go.efficientadvisors.com/e/91522/ticle-mobile-older-workers-htm/6knvs8/906115607?h=jxYpwm1ilSfVNm51Kj6ImUtbwFsSZ-p4uI0MHw_kbnI
5 – https://go.efficientadvisors.com/e/91522/alities-of-work-and-retirement/6knvsb/906115607?h=jxYpwm1ilSfVNm51Kj6ImUtbwFsSZ-p4uI0MHw_kbnI
Disclosure:
The views expressed herein are exclusively those of Efficient Advisors, LLC ('EA'), and are not meant as investment advice and are subject to change. All charts and graphs are presented for informational and analytical purposes only. No chart or graph is intended to be used as a guide to investing. EA portfolios may contain specific securities that have been mentioned herein. EA makes no claim as to the suitability of these securities. Past performance is not a guarantee of future performance. Information contained herein is derived from sources we believe to be reliable, however, we do not represent that this information is complete or accurate and it should not be relied upon as such. All opinions expressed herein are subject to change without notice. This information is prepared for general information only. It does not have regard to the specific investment objectives, financial situation and the particular needs of any specific person who may receive this report. You should seek financial advice regarding the appropriateness of investing in any security or investment strategy discussed or recommended in this report and should understand that statements regarding future prospects may not be realized. You should note that security values may fluctuate and that each security's price or value may rise or fall. Accordingly, investors may receive back less than originally invested. Investing in any security involves certain systematic risks including, but not limited to, market risk, interest-rate risk, inflation risk, and event risk. These risks are in addition to any unsystematic risks associated with particular investment styles or strategies.
The articles and opinions expressed in this newsletter were gathered from a variety of sources, but are reviewed by Ballentine Capital Advisors prior to its dissemination. All sources are believed to be reliable but do not constitute specific investment advice. In all cases, please contact your investment professional before making any investment choices.
Securities through Triad Advisors, LLC, Member FINRA/SIPC. Advisory services through Ballentine Capital Advisors, Inc. Triad Advisors and Ballentine Capital Advisors are not affiliated entities.
---
i Shark.com, May 1, 2020
ii SallysBakingAddiction.com, May 1, 2020
iii PsychCentral.com, May 1, 2020