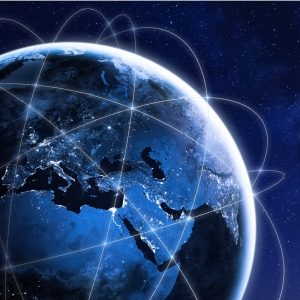 Recently, the United States and other countries have imposed various sanctions on Russia for its invasion of Ukraine. One sanction that was discussed initially but not implemented immediately was blocking Russia from the SWIFT global banking network. However, the United States and European allies eventually agreed to remove selected Russian banks from SWIFT. What does this mean?
What is the SWIFT financial system?
SWIFT, which stands for the Society for Worldwide Interbank Financial Telecommunication, is a cooperative of financial institutions formed in 1973. Headquartered in Belgium, SWIFT is overseen by the National Bank of Belgium along with other major central banks, including the U.S. Federal Reserve System, the Bank of England, and the European Central Bank.1
SWIFT isn't a traditional bank and doesn't move money like a traditional bank. Rather, it moves information about money, acting as a secure global messaging system that connects more than 11,000 financial institutions in over 200 countries and territories around the world, alerting banks when transactions are about to take place and facilitating cross-border financial activity.2
SWIFT communications are important to the global banking system. In 2021, SWIFT recorded an average of 42 million messages per day, an 11.4% increase over 2020.3
Blocking selected Russian banks from SWIFT is a drastic measure that could potentially result in significant economic pain for Russia, both immediately and over the long term. It essentially cuts Russia off from the global financial system.4
What was behind the initial delay in expelling Russia from SWIFT?
The United States favored blocking Russia from SWIFT at the outset but couldn't do so unilaterally. Such a move required the support of other European nations, and some of the 27-member nations in the European Union (EU) were initially hesitant. Because Russia is a key energy supplier to Europe, some European nations worried that expelling Russia from SWIFT could potentially disrupt natural gas supplies and make it more costly and complicated to send payments for energy and other goods.5 Another reason for hesitancy was the fear of jeopardizing a fragile post-COVID economic recovery in Europe.6
Additionally, there were concerns that blocking Russia from SWIFT would cause it to find alternative ways to participate in the global economy by forging stronger ties with China, developing its own financial messaging system, and/or creating its own digital currency. There was also the risk that Russia could attempt to disrupt the global economy through ransomware attacks.7
While the United States waited for buy-in from all 27-member EU nations to block Russia from SWIFT, it focused on targeting Russian banks directly in an effort to limit their ability to raise capital and access U.S. dollars. Russia's financial services sector is heavily dominated by state-owned entities that rely on the U.S. financial system to conduct their business activities, both within Russia and internationally. By targeting Russian banks directly with sanctions, the United States attempted to isolate Russia from international finance and commerce.8
Treasury Secretary Janet Yellen stated, "Treasury is taking serious and unprecedented action to deliver swift and severe consequences to the Kremlin and significantly impair their ability to use the Russian economy and financial system to further their malign activity."9
The road to SWIFT sanctions
Then on February 26, 2022, after intense international diplomacy and an impassioned plea by Ukraine President Volodymyr Zelensky that by all accounts moved world leaders to act, the United States, Canada, the European Union, and the United Kingdom agreed to kick selected Russian banks off the SWIFT financial network.10 In making the announcement, European Commission President Ursula von der Leyen stated, "This will ensure that these banks are disconnected from the international financial system and harm their ability to operate globally."11
Not all Russian banks were cut off from SWIFT, though. As a compromise, some smaller banks were allowed to remain to allow European nations to pay for natural gas (the EU imports 40% of its natural gas from Russia) and to allow the United States to pay for oil.12
Along with blocking certain Russian banks from SWIFT, the United States, Canada, the European Union, and the United Kingdom also announced that they would take additional actions against Russia's central bank to prevent it from deploying its more than $600 billion in reserves in attempt to "sanction-proof" Russia's economy. Ms. von der Leyen stated, "We will paralyze the assets of Russia's central bank."13
This is a fluid situation, and ongoing diplomacy around sanctions is likely in the days and weeks ahead.
Have a wonderful weekend!






Source: Broadridge
---
Tax Season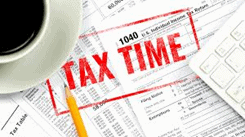 Tax season is here. We often get questions about filing taxes and paperwork, so we wanted to provide some guidance to consider in preparing your documents to provide to your CPA.
* Please be very careful filing before March as all information may not have been received. *
March 25, 2022: We recommend that our clients wait until at least March 25th to complete more complex tax returns.
April 18, 2022: Individual Tax Returns Due for Tax Year 2022.
*Please note that corrected 1099, K1, and other documents may necessitate you waiting beyond the dates listed above; consult your tax advisor for more information.
---
Golf Tip of the Week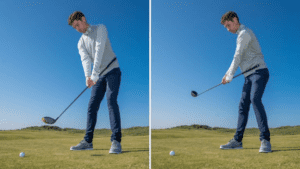 Inside Takeaway Golf Fix
The reason a lot of golfers struggle with consistency is because their first move is to take the club away well on the inside. From there, it's very difficult to make consistently solid contact. In the video and article below, PGA Professional Andrew Jones shares three brilliant inside takeaway golf tips to get your swing back on track.
The first drill is extremely simple and involves placing a ball around six inches behind the one you're going to hit. When you take the club back, the idea is that you should gently just brush it out the way.
When people take the club away on the inside, the movement tends to be quite sharp and snappy, which disrupts the flow and sequencing of the swing. So, not only will this drill help you take the club back on a more neutral path, it will also improve the rhythm and tempo of the swing, allowing for a better golf downswing sequence and greater accuracy.
For the next drill, fasten a tee peg into your glove so it points to the target at address. From here, if you take the club back on the inside, you'll notice how the tee points towards the sky and there will also likely be some separation between the arms and body. Instead, you want the tee to be pointing towards the ball in the takeaway. Deliberately rehearse this move and feeling until it starts to become more natural, and you'll notice a big improvement in the plane of your swing.
Additionally, for anyone wondering how to stop cutting across the golf ball, this is sure to help as it will stop the club fanning open in the backswing.
The final drill is a great way to use alignment sticks if you have them. If not, a driver will do just fine. Grip your driver about halfway down the shaft, with the handle touching your left hip (right for left-handers). If you have a tendency to whip it away on the inside, you'll quickly notice that you lose connection between body and club.
You want to maintain that connection in the takeaway and in order to do that, everything should move in one piece. So, using your core and bigger muscles, work on keeping the handle of the club pressed against your body. The great thing about this is that it also encourages a better rhythm to the swing, and it can be done at home.
If you struggle with an inside takeaway, any one of these simple drills could be the secret to unlocking your scoring potential. Give them all a go and help set your swing on a much better and more consistent path.
Tip adapted from golfmonthly.comi
---
Recipe of the Week

Lemon Pepper Cajun Chicken Fettuccine
6 servings
Ingredients
1 pound linguine or fettuccini
1 tablespoon extra-virgin olive oil
6 chicken cutlets or 1-pound tenders
2 tablespoons Cajun seasoning
1 1/2 cups, plus 2 tablespoons parmesan cheese
kosher salt and black pepper
4 tablespoons salted butter
3 cloves garlic, chopped
crushed red pepper flakes
2 tablespoons lemon juice
1 cup low sodium chicken broth
1 cup milk
2 tablespoons chopped fresh parsley
Instructions
1. Bring a large pot of salted water to a boil. Cook the pasta al dente, according to package directions. Drain.
2. In bowl, toss together the olive oil, chicken, Cajun seasoning, 2 tablespoons parmesan, and a big pinch of pepper.
3. Melt 2 tablespoons butter in a large pan set over medium-high heat, add the chicken and sear until deeply golden on both sides, 5 minutes per side. Turn the heat off and pour over the lemon juice. Transfer to a plate.
4. To the same pan, add 2 tablespoons butter, the garlic, and chili flakes. Cook 1 minute, until fragrant, then pour in the broth and milk. Whisk until smooth. Bring the sauce to a gentle simmer and cook 5 minutes, until slightly thickened. Stir in 1 1/2 cups parmesan, then toss in the pasta. Cook 2 minutes. Remove from the heat and stir in the parsley.
5. Serve immediately topped with sliced chicken and parsley.
Recipe adapted from halfbakedharvest.comii
---
Health Tip of the Week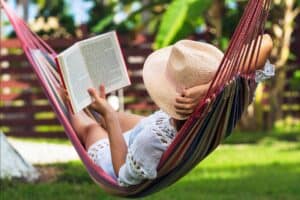 What Happens to Your Body When You Relax?
What is the Relaxation Response? It's one name for what happens when your parasympathetic nervous system is in charge of your body functions. This part of your nervous system regulates the work of your organs and glands while you're at rest. Your relaxation response kicks in when you feel safe. It can actually block effects from your body's response to stress. These changes are good for your mental and physical health.
Your heart rate slows
Your blood pressure goes down
Your digestion gets better
Your breathing slows down
Your muscles relax
You hurt less
You have better blood sugar
Your immune system works better
You sleep better
How Can You Relax?
Some people unwind while they garden, cook, or read. Others pray or meditate. Or you can explore techniques like:
Visual imagery
Progressive muscle relaxation
Massage
Deep breathing
Biofeedback
If you're not sure how to get started, ask your doctor to refer you to a specialist who teaches relaxation training.
Tip adapted from webmd.comiii
---
Copyright (C) 2021. Ballentine Capital Advisors. All rights reserved.
Our mailing address is:
Ballentine Capital Advisors
15 Halton Green Way
Greenville, SC 29607
unsubscribe from this list update subscription preferences
Sources:
1-2, 4) nbcnews.com, February 24, 2022
3) SWIFT FIN Traffic & Figures, 2022
5) The New York Times, February 24, 2022
6) The New York Times, February 25, 2022
7) The New York Times, February 23, 2022
8-9) U.S. Department of the Treasury, February 24, 2022
10) The Washington Post, February 27, 2022
11-13) The Wall Street Journal, February 26, 2022
Disclosure:
Ballentine Capital Advisors is a registered investment adviser. The advisory services of Ballentine Capital Advisors are not made available in any jurisdiction in which Ballentine Capital Advisors is not registered or is otherwise exempt from registration.
Please review Ballentine Capital Advisors Disclosure Brochure for a complete explanation of fees. Investing involves risks. Investments are not guaranteed and may lose value.
This material is prepared by Ballentine Capital Advisors for informational purposes only. It is not intended to serve as a substitute for personalized investment advice or as a recommendation or solicitation or any particular security, strategy, or investment product.
No representation is being made that any account will or is likely to achieve future profits or losses similar to those shown. You should not assume that investment decisions we make in the future will be profitable or equal the investment performance of the past. Past performance does not indicate future results.
Advisory services through Ballentine Capital Advisors, Inc.
---
i https://www.golfmonthly.com/videos/golf-swing-tips/inside-takeaway-golf-fix
ii https://www.halfbakedharvest.com/cajun-chicken-fettuccine-alfredo/
iii https://www.webmd.com/balance/ss/slideshow-what-happens-when-relax