One of the oldest tricks in the arsenal of the professional card shark is to let the "mark" win. It might be just a few hands, or it might be a series of games over weeks. Whatever it takes to make the victim think he's on a hot streak. And whether he thinks it's due to skill or just luck, the perceived success convinces him he needs to keep going to win all he can.
But in the end, he will lose spectacularly, because the card shark has conditioned him to willingly squander his early winnings and then pile up deep losses.
This con game works because winning is fun. And when it involves money, it produces an especially good feeling. Not only have you gained monetarily, but you have somehow proved to be smarter or luckier than all those who didn't win.
It's no wonder that gambling—whether in a casino, with lottery tickets, or through a sports betting app—can be so addictive. And many people throw away significant portions of their income chasing that high.
In the past it's been possible to get the excitement of gambling in the market with activities like day trading stocks or commodities. But it required access to special accounts, advanced
computer skills, and a willingness to pay fees.
Recently, software companies have created mobile apps that make this kind of short-term trading as easy as playing a game on your phone.
One of the most successful has been Robinhood.
Not only does this game feature ease-of-use, responsible looking charts and graphs, and the fun of an engaging game, but Robinhood promises that it's all "commission-free, now and forever." (However, the company did report quarterly "transaction revenue" of $267 million. There's still no such thing as a free lunch.)
Robinhood seemed to have found a winning combination and the app rapidly grew its user base into the millions. Last summer the company issued a successful IPO, which gave it a valuation of more than $2 billion.1
However, as any casino operator will tell you, unless you're constantly introducing new games, your visitor count will dwindle.
Robinhood initially rode the excitement surrounding meme-stocks like AMC and GameStop. But for the last few quarters there's been a dearth of new instruments to "game." User acquisition has slowed significantly, and the platform lost more than $1 billion in the most recent quarter.2
Like a casino, the platform requires a constant infusion of new customers, perhaps to replace the old ones who've curtailed their trading after being stung by losses.
Charlie Munger, Warren Buffett's partner at Berkshire Hathaway, has called Robinhood "a gambling parlor."3
While gaming can be exciting, for many people it's proved to be a slippery slope that has led to life-changing financial loss.
On the other hand, saving for retirement, if done properly, is often not as exciting. The prudent investor contributes to his or her nest egg regardless of what the headlines say or how lucky they feel at the time. And with our help, they stick to their uniquely tailored plan irrespective of the market's continual ups and downs.
Have a great weekend!






Source: Efficient Advisors
---
Golf Tip of the Week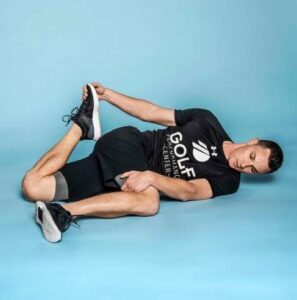 Two key areas of the body any golfer can target to shoot lower scores
There are plenty of fitness routines that come with the promise of tightening your abs, improving your cardiovascular health, shaving 20 pounds off your mid-section and making you feel 10 years younger.
But this isn't one of them. This one is all about the exercises that can make you a better golfer without having to spend hours and hours in the gym. For this workout, you'll be focusing on only two areas of the body, says performance coach Tyler Campbell. That's it, just two. And if you do this quick-and-easy routine regularly, your golf game will improve through osmosis.
Bretzels
Kneeling Side Bends
Windmills
Step-outs to Step-ups
Supine Pelvic Tilts to Bridges
Supine Leg Lifts
Hip Cars
Standing Pelvic Tilts and Turns
Tip adapted from golfdigest.comi
---
Recipe of the Week
Easy Pumpkin Turnovers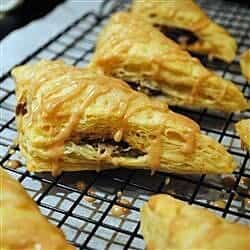 18 Servings
Ingredients
1 cup canned pumpkin
¼ cup brown sugar
2 teaspoons ground cinnamon
2 teaspoons pumpkin pie spice
2 sheets frozen puff pastry, thawed
Directions
Preheat oven to 350 degrees F. Line two baking sheets with parchment paper.
Mix pumpkin, brown sugar, cinnamon, and pumpkin pie spice in a bowl.
Roll out puff pastry unto a 12 x 12 inch square and cut each sheet into 9 4-inch squares.
Spoon pumpkin mix into center of each pastry square; wet edges with water, fold over, corner to corner, and pinch edges together. Place onto prepared baking sheets.
Bake in preheated oven until pastry is puffed and golden brown, about 15 minutes. Cool on the pans for 10 minutes. Remove to a wire rack and cool completely.
Recipe adapted from tasteofhome.comii
---
Health Tip of the Week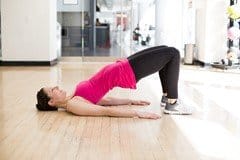 5 Home Workout Moves That Might Inspire You to Quit the Gym
Can't bear to drag yourself to the gym? Maybe it's the stench of other people's sweat. Maybe it's your jam-packed schedule. Or maybe you just don't want to. All legit reasons – who are we to judge? The only thing we ask id: Do this simple 5-move workout instead.
Take it from New York City – based certified fitness instructor Jessica Bailey: You owe it to yourself to keep moving. "Play whatever music you want, get moving at whatever time you want," she says. "Just try these 5 moves to keep you healthy, happy and feeling fit."
Walk-out pushup (as many as you can do in 45-60 seconds)
Wall sit (hold for 30-45 seconds)
Jumping Jacks (as many as you can do in 30 seconds)
Plank (aim for 30 seconds and repeat)
Hip bridge (2 sets of 10 reps with a 20 second rest in between)
Tip adapted from realsimple.comiii
---
Copyright (C) 2021. Ballentine Capital Advisors. All rights reserved.
Our mailing address is:
Ballentine Capital Advisors
15 Halton Green Way
Greenville, SC 29607
unsubscribe from this list update subscription preferences
Sources:
1. https://www.forex.com/en/market-analysis/latest-research/robinhood-ipo-guide/
2. https://www.cnbc.com/2021/10/27/robinhood-drops-10percent-to-below-ipo-price-as-investors-worry-about-bleak-outlook.html
3. https://www.cnbc.com/2021/06/30/charlie-munger-warren-buffett-dont-stock-pick.html
Disclosure:
The views expressed herein are exclusively those of Efficient Advisors, LLC ('EA'), and are not meant as investment advice and are subject to change. All charts and graphs are presented for informational and analytical purposes only. No chart or graph is intended to be used as a guide to investing. EA portfolios may contain specific securities that have been mentioned herein. EA makes no claim as to the suitability of these securities. Past performance is not a guarantee of future performance. Information contained herein is derived from sources we believe to be reliable, however, we do not represent that this information is complete or accurate and it should not be relied upon as such. All opinions expressed herein are subject to change without notice. This information is prepared for general information only. It does not have regard to the specific investment objectives, financial situation and the particular needs of any specific person who may receive this report. You should seek financial advice regarding the appropriateness of investing in any security or investment strategy discussed or recommended in this report and should understand that statements regarding future prospects may not be realized. You should note that security values may fluctuate and that each security's price or value may rise or fall. Accordingly, investors may receive back less than originally invested. Investing in any security involves certain systematic risks including, but not limited to, market risk, interest-rate risk, inflation risk, and event risk. These risks are in addition to any unsystematic risks associated with particular investment styles or strategies.
The articles and opinions expressed in this newsletter were gathered from a variety of sources but are reviewed by Ballentine Capital Advisors prior to its dissemination. All sources are believed to be reliable but do not constitute specific investment advice. In all cases, please contact your investment professional before making any investment choices. Past performance does not mean future gain.
Advisory services through Ballentine Capital Advisors, Inc.
---
i https://www.golfdigest.com/story/improve-your-swing-with-this-speedy-and-effective-exercise-progr
ii https://www.allrecipes.com/recipe/180713/easy-pumpkin-turnovers/
iii https://www.realsimple.com/health/fitness-exercise/5-home-workouts