Halloween, as comedian Jerry Seinfeld pointed out, is the best possible holiday a child can imagine.1 You simply go door-to-door, and the neighbors give you handfuls of candy for free.
But according to Kerry McDonald, trick-or-treating and the extensive trading of candy afterwards illustrate several important principles of a free market. The very concepts that make investing for retirement possible.2
A Senior Education Fellow at the Foundation for Economic Education, McDonald has four children of her own who she's seen conduct extensive candy trades among themselves, with friends, and with other kids in the neighborhood.
And, as McDonald has observed, whether you're trading in ETF shares or Mars Bars, certain economic principles hold true.
Trade is voluntary
Years ago, there might have been a real threat behind the phrase "trick or treat." If you don't give me something good, you could be the target of a prank you don't like.
But today (at least in most neighborhoods) participation is voluntary. Leave the porch light on if you're giving out candy. Otherwise, the little princesses and superheroes will just go to the next house. The post-trick-or-treating candy trading is also voluntary. Among kids, if you don't want to swap, that's fair.
Trade is win-win
The only reason kids want to make a trade is if both of them feel like they're coming out ahead. If little brother likes 3 Musketeers bars and doesn't really care for Twix bars, he'll gladly trade multiple Twix to get the 3 Musketeers. And if his big sister feels the opposite way, they have the conditions for an ideal trade.
The wider the market the better
McDonald noted that when her four children trade only among themselves, they have less of a chance of making big, win-win deals. In the same way, free trade to the widest possible market gives companies a better chance of finding customers who will receive the greatest value from their goods and services and are therefore willing to pay the best price.
Value is subjective
The value of a good or service depends on its perceived utility to a customer at a given time. A fresh apple is delicious and nutritious, and if you bought it at Whole Foods, may have cost more than a candy bar. But you'd have a hard time making that case to a kid looking to trade candy corn for something chocolate.
Value is marginal
The value of any good depends on its supply. McDonald observed that as trading progressed, certain candies gained in value. When her six-year-old had plenty of Twizzlers and no full-size Hershey bar, he became willing to trade more of the Twizzlers as his desired candy bar appeared to become more scarce.
This is the same reason the price of labor cannot be fixed at an absolute value (as the communists learned), and also why government price-fixing ends up causing the opposite effect.
So, if there's trick-or-treating in your area this year, buy a supply of the "good" treats, turn on your porch light, and invest generously in your local free candy market.
Have a fantastic fall weekend!






Source: Efficient Advisors
---
Golf Tip of the Week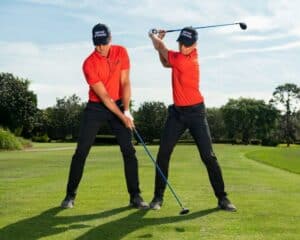 Henrik Stenson Reveals His Best Tips for Flushing Your Fairway Woods (Part 2)
Longer Shots Save Strokes
It's OK to admit it—you usually stand over a fairway-wood shot from short grass afraid you might top it or fat it. This fear makes you do some bad things, like trying to steer the clubhead into impact or trying to scoop the ball off the ground. Neither is going to work. To hit these shots flush, you need to make sure you're in the right posture, one that lets you swing through the ball on a shallow path fueled by good body rotation. Don't get armsy, or you're dead.
MY RULES FOR WOODS OFF THE TURF
• Play the ball an inch or two farther back than from the teed position.
• At address, hinge your upper body toward the ball, bending from the hip joints.
• Keep turning your body to shallow the club's path as it meets the ball, and let the club's loft, not your hands, get it airborne.
• Nip the ball off the turf. No divots.
To get your fairway woods soaring, practice with this drill: address a ball, but place your fairway wood flat across your thighs, just below the belt line. Apply pressure with the shaft into your thighs as you bend forward with your upper body. (Stop bending before your weight shifts too much into your toes. You should feel in balance from the front to the back of your feet.)
Once you're in this forward posture (above), set your club down and hit a shot, trying to maintain the same inclination to the ground throughout the swing. This drill will help remind you to stay down with your upper body until the ball is gone, which is crucial to hitting it high and far. Say goodbye to laying up.

Tip adapted from golfdigest.comi
---
Recipe of the Week
Stuffed Pepper Soup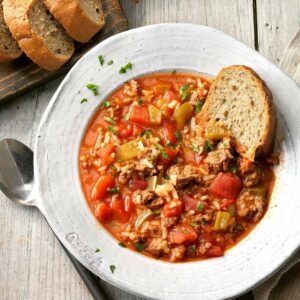 8 Servings
Ingredients
2 pounds ground beef
6 cups water
1 can (28 ounces) tomato sauce
1 can (28 ounces) diced tomatoes, undrained
2 cups chopped green peppers
1/4 cup packed brown sugar
2 teaspoons salt
2 teaspoons beef bouillon granules
1 teaspoon pepper
2 cups cooked long grain rice
Chopped fresh parsley, optional
Directions
1. In a Dutch oven over medium heat, cook and stir beef until no longer pink, breaking it into crumbles; drain. Stir in next 8 ingredients; bring to a boil. Reduce heat; simmer, uncovered, until peppers are tender, about 30 minutes.
2. Add cooked rice; simmer, uncovered, 10 minutes longer. If desired, sprinkle with chopped fresh parsley.

Recipe adapted from tasteofhome.comii
---
Health Tip of the Week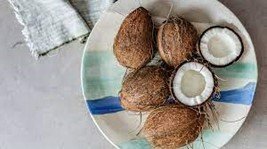 5 Reasons to eat More Coconut
It's no secret that coconut has been incredibly popular for the last several years, and for good reason. This versatile ingredient has endless functionality – you can use coconut oil for everything from cooking to taming frizz, taking off your makeup, and curtailing chronic inflammation. Coconut water is packed with health benefits, thanks to electrolytes, antioxidants, and vitamin C. But the fruit of a coconut is something extra special. Here are the top 5 healthy reason you should start eating coconut today, according to nutrition experts Susan Hewlings, PhD, RD, and Kelly Springer, MS, RD, CDN.
1. Coconut can fight inflammation.
2. It's great for gut health.
3. Coconut is a superfood for glowing skin.
4. It may improve cognitive function.
5. Coconut is a more favorable source of fat in the diet compared to butter and/or beef fat.

Tip adapted from realsimple.comiii
---
Copyright (C) 2021. Ballentine Capital Advisors. All rights reserved.
Our mailing address is:
Ballentine Capital Advisors
15 Halton Green Way
Greenville, SC 29607
unsubscribe from this list update subscription preferences
Sources:
1. https://www.publishersweekly.com/978-0-316-70625-4
2. https://fee.org/articles/5-economic-principles-my-kids-learned-on-halloween/
Disclosure:
The views expressed herein are exclusively those of Efficient Advisors, LLC ('EA'), and are not meant as investment advice and are subject to change. All charts and graphs are presented for informational and analytical purposes only. No chart or graph is intended to be used as a guide to investing. EA portfolios may contain specific securities that have been mentioned herein. EA makes no claim as to the suitability of these securities. Past performance is not a guarantee of future performance. Information contained herein is derived from sources we believe to be reliable, however, we do not represent that this information is complete or accurate and it should not be relied upon as such. All opinions expressed herein are subject to change without notice. This information is prepared for general information only. It does not have regard to the specific investment objectives, financial situation and the particular needs of any specific person who may receive this report. You should seek financial advice regarding the appropriateness of investing in any security or investment strategy discussed or recommended in this report and should understand that statements regarding future prospects may not be realized. You should note that security values may fluctuate and that each security's price or value may rise or fall. Accordingly, investors may receive back less than originally invested. Investing in any security involves certain systematic risks including, but not limited to, market risk, interest-rate risk, inflation risk, and event risk. These risks are in addition to any unsystematic risks associated with particular investment styles or strategies.
The articles and opinions expressed in this newsletter were gathered from a variety of sources but are reviewed by Ballentine Capital Advisors prior to its dissemination. All sources are believed to be reliable but do not constitute specific investment advice. In all cases, please contact your investment professional before making any investment choices. Past performance does not mean future gain.
Advisory services through Ballentine Capital Advisors, Inc.
---
i https://www.golfdigest.com/story/henrik-stenson-more-faith-fairway-woods
ii https://www.tasteofhome.com/recipes/stuffed-pepper-soup/
iii https://www.realsimple.com/food-recipes/recipe-collections-favorites/popular-ingredients/coconut-health-benefits