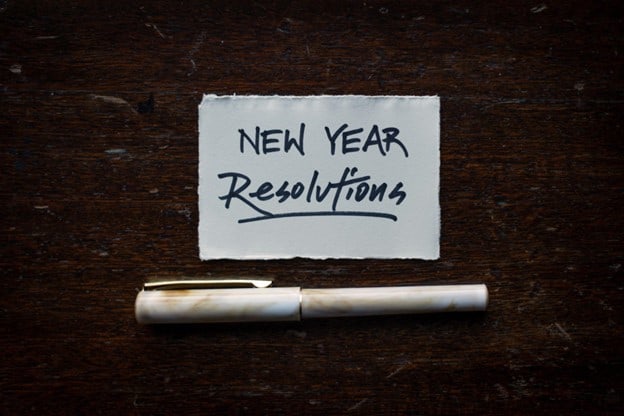 Introduction
The beginning of a new year is the perfect time to make clear-cut resolutions that can help you improve your life and finances and become a better investor in 2023. From creating a budget and sticking to it, to regularly contributing to retirement accounts and exploring new investment opportunities, here are a few resolutions that you can make to become a more savvy investor this year. With dedication and consistency, you can achieve financial success in the new year.
Establish a Clear, Concise Financial Plan
Developing a clear and concise financial plan is an essential first step in becoming a successful investor. This means taking the time to carefully consider your financial goals and the steps you need to take to achieve them. This may involve setting specific, measurable, achievable, relevant, and time-bound goals that outline the type of assets you plan to invest in, the amount of money you will invest each month, and the timeline for achieving your goals.
Besides setting specific goals, it is also important to consider your overall risk tolerance level and the type of assets that align with your risk profile. Some investors may be more comfortable with higher levels of risk, while others may prefer a more conservative approach.
To help ensure that your financial plan is well-rounded and aligns with your goals and risk tolerance level, it is crucial to seek the guidance of a professional financial advisor. We can provide valuable insights and recommendations based on your specific financial situation and help you create a customized financial plan and roadmap that is tailored to your needs.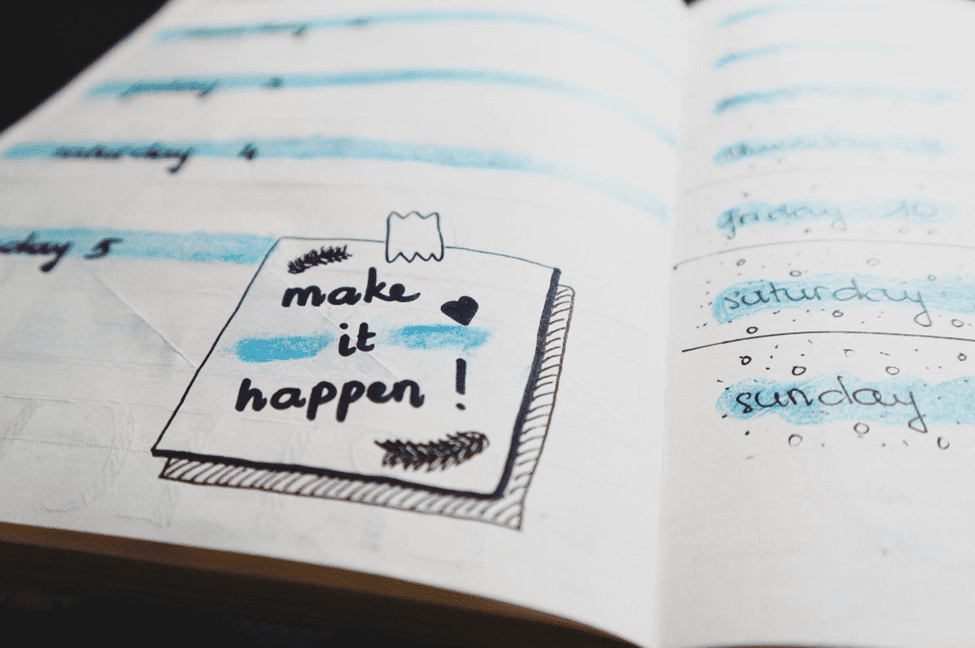 Diversify Your Portfolio
Diversification is a key aspect of successful investing, as it helps to spread risk across different asset classes and markets. This can help to reduce the impact of any one investment on your portfolio, as the potential losses in one area may be offset by gains in another. Like the old saying goes, "Don't put all your eggs in one basket."
However, diversification is not the only way to manage risk in your portfolio. You should also consider your overall asset allocation, which refers to the proportion of your portfolio that is invested in different asset classes. By striking the right balance between different types of assets, you can help to manage risk and increase the chances of achieving your financial goals.
It is also important to review and rebalance your portfolio to ensure that it remains aligned with your financial goals and risk tolerance level. By regularly rebalancing your portfolio, you can help to maintain an appropriate level of risk and increase your chances of success as an investor.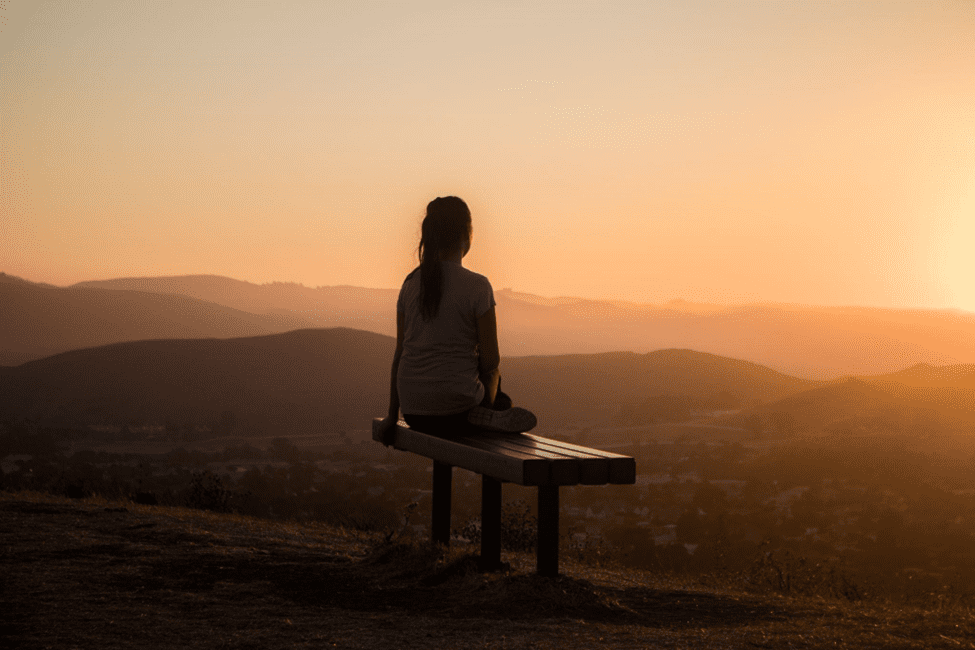 Practice Mindfulness When It Comes to Investing
Being mindful in investing involves taking a thoughtful and measured approach to financial decision making. This means considering all aspects of a situation objectively, rather than acting impulsively or letting emotions guide your decisions. It is essential to have a long-term financial plan and strategy in place, as this can help you stay focused and resolute, even in the face of market fluctuations or other external factors.
By being mindful, you can ensure that you are making informed, rational decisions that are in line with your long-term financial goals. This may require taking the time to research and analyze potential investments, as well as seeking the advice of financial professionals or trusted advisors.
In addition to considering the potential risks and rewards of different investments, it is also important to be mindful of your personal financial situation, including your current income, expenses, and overall financial goals. This can help you make sound financial decisions that are tailored to your specific needs and objectives.
Ultimately, being mindful when it comes to investing can help you achieve financial stability and success in the long run, by enabling you to make informed, well-reasoned decisions that align with your financial goals and plan.
Monitor Your Investment Plan
Once you have developed a solid investment plan and diversified your portfolio to manage risk, it is crucial to regularly monitor your investments to ensure that they are performing as expected and aligning with your financial goals.
It is important to be mindful of any changes in your personal financial situation or long-term goals, as these may affect your investment strategy. For example, if you experience a significant change in income or your risk tolerance changes, you may need to adjust your portfolio to reflect these changes. By regularly monitoring your investment plan and making adjustments as needed, you can help ensure that your portfolio remains aligned with your financial objectives.
Remain Disciplined
To truly succeed as an investor, it is essential to cultivate discipline and stay focused on your long-term financial goals. This means avoiding letting emotions cloud your judgment and making impulsive decisions that might jeopardize your financial success. It is also important to avoid making rash changes to your investment portfolio. If you experience a significant change in income or your risk tolerance changes, you may need to adjust your portfolio to reflect these changes.
Conclusion
In conclusion, the beginning of a new year is a great opportunity to set resolutions that can help you improve your financial situation and become a more successful investor. Some key resolutions to consider include establishing a clear, concise financial plan, diversifying your portfolio, practicing mindfulness in investing, and regularly monitoring your investment plan. By following these recommendations and staying dedicated to your financial goals, you can increase your chances of success as an investor and achieve financial stability and success in the new year.
Of course, we are always here to help guide you along your journey and keep your plan on track.
Happy New Year!




Source: Ballentine Capital Advisors
---
Golf Tip of the Week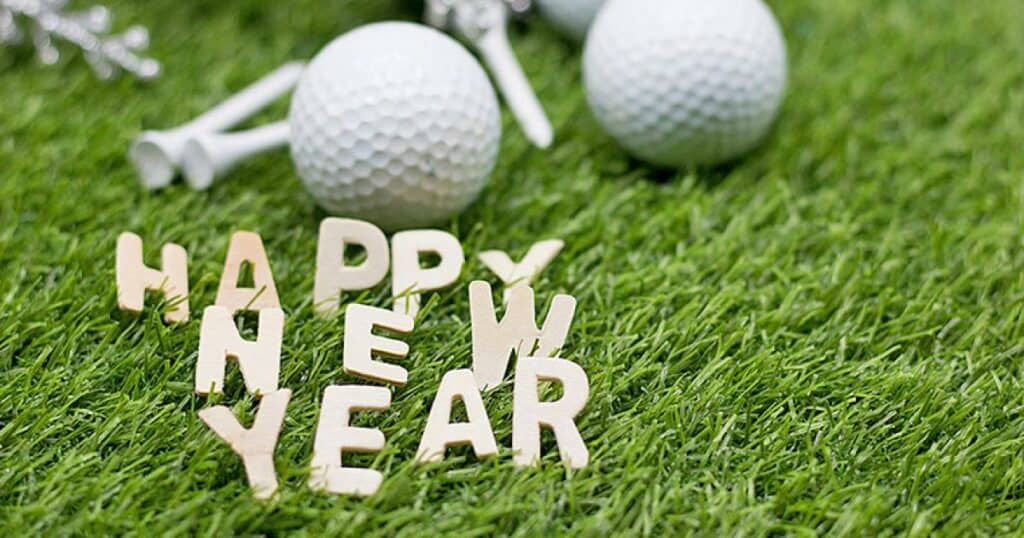 New Year's Resolutions For Your Golf Swing: Three Ways To Prepare For The New Year
The new year might be a few days away, but it's never too early to start solving your swing issues ahead of the new season. You don't want to regress—if you're in a cold-weather or just playing less golf over the next couple of months, make sure you're still putting in work to improve your game. We asked three top teachers—Jason Guss, Stan Utley and Brian Manzella—to give you a simple New Year's resolution you can work on no matter where you are.
Jason Guss: Smooth out your short putting
"There are lots of differences between tour players and 90 shooters, but only one of the differences has absolutely nothing to do with physical ability," says Guss, who runs his academies at Hawk Hollow and Warwick Hills in Michigan. "Anybody can get better at putting, and you can get better over the winter in less than ten minutes a day—which is probably more than you ever practice putting even during the season." Whether you have an Astroturf practice green or a stretch of carpet and a fake hole, commit to hitting 15 three-footers a day, every day. "A tour player makes 99 percent of those, while a 90-shooter makes 84 percent," says Guss. "I want you to work on hitting the hole with 13 out of 15 of those putts. It'll get you improving your start direction—a skill that will improve all of your putting, not just the short ones."
Stan Utley: Get a handle on your tendencies
"If I asked you about your game, you'd probably be able to give me some general thoughts about the way you curve the ball or where your problem areas are," says Utley, a Golf Digest 50 Best Teacher based at Grayhawk Golf Club in Scottsdale. "But how is that information helping you figure out how to get better? I want you to commit to getting a much more complete picture of what your on-course tendencies are, so you can either account for them in your strategy or have a better idea of what you need to work on." An example? What are your "stats" really telling you? Maybe you're averaging 38 putts per round. But maybe you're also hitting lots of greens. "Are you taking a lot of putts because you're a bad putter, or is it because you have a lot of 30- and 40-footers?" says Utley "You might actually need to work on your putting, but know what and why instead of just sort of cruising along during the year practicing without a purpose."
Brian Manzella: Add some dynamic motion to your swing
"I don't want to hear 'bad weather' as an excuse for not getting some work in," says 50 Best Teacher Manzella, who is based at English Turn Golf & Country Club in New Orleans. "People make a resolution to get up and go to the gym, and they usually fail because they don't want to get in that car and go through the hassle. I've got something you can do right in your office or living room, and it takes five minutes." Grab a short club like a sand wedge, and spend five minutes making full swings back and through and back again, staying in motion and concentrating on making a full shift into the backswing and downswing. "Make the shift in each direction about a half a count ahead of when you swing the club in that direction," says Manzella. "And since swings don't happen in a vacuum, make sure you're also keeping in mind the things you're working on in your game. Doing it with 'dry swings' and no ball is just as good as taking real divots out at the range."




Tip adapted from golfdigest.comi
---
Recipe of the Week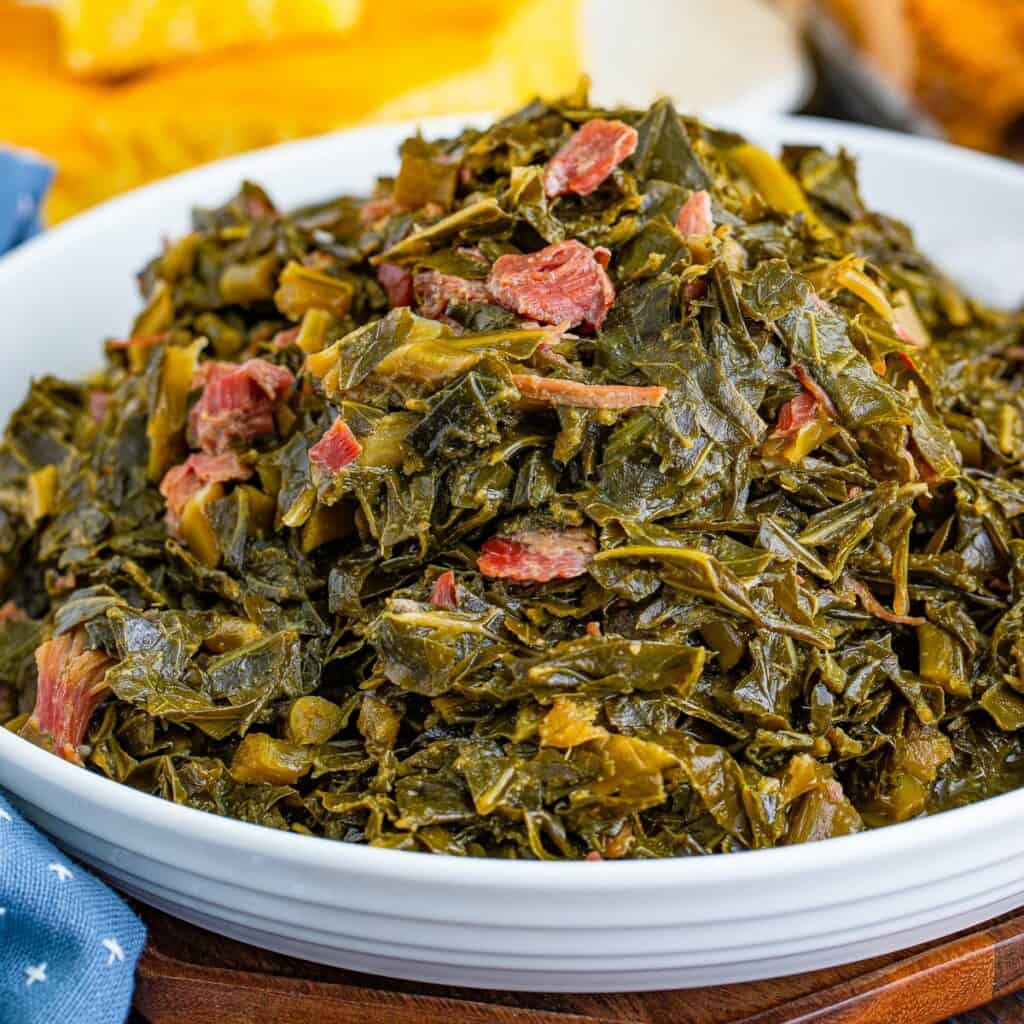 Collard Greens
4 Servings
Ingredients
3 strips bacon, diced
1 medium onion, sliced
2 bunches collard greens, washed
1 tablespoon chopped garlic
1/2 teaspoon red pepper flakes
1 tablespoon brown sugar
2 tablespoons cider vinegar
Salt and freshly ground black pepper
Instructions
In a high-sided skillet, cook the bacon over medium heat until brown, about 5 minutes. In the same pan add the onions and sauté until translucent, about 5 minutes.
Strip the leaves from the tough stems of the collard greens. Stack the leaves, roll them up and cut them into thin strips.
To the skillet with the bacon and onions, add the garlic and red pepper flakes, brown sugar, cider vinegar, salt, and pepper, to taste. Add the greens, stir, and cover the skillet. Cook for 15 minutes, stirring halfway though. Collards are done when tender and no longer bitter. Remove from heat to a serving bowl.



Recipe adapted from foodnetwork.comii
---
Health Tip of the Week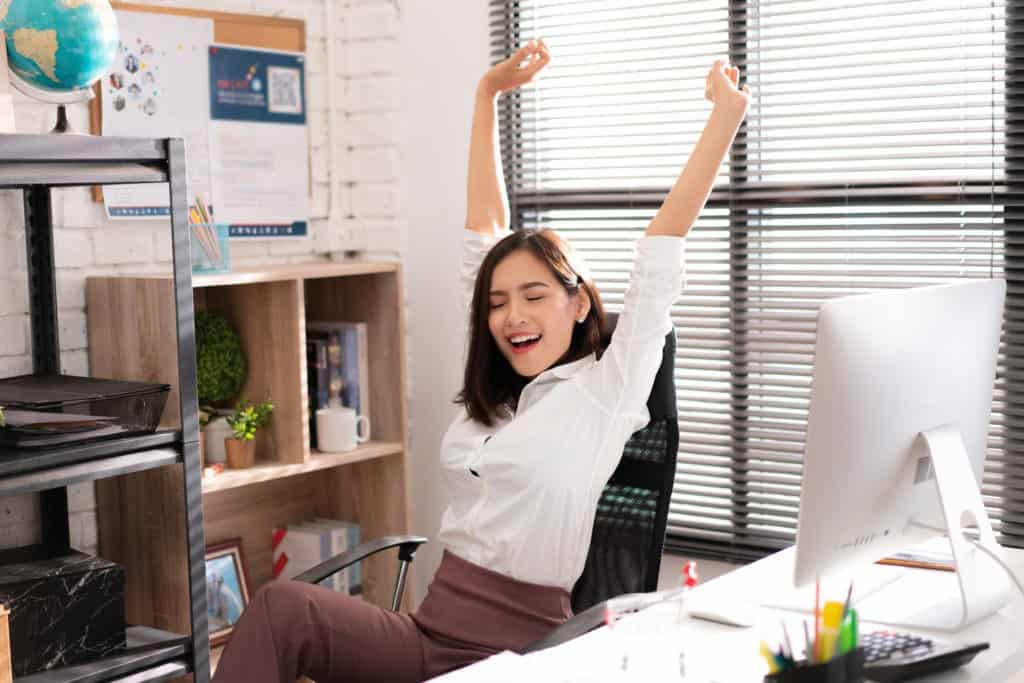 Recharge For The New Year
After all the buildup and pressure leading up to the holidays, who doesn't feel like they need a break during the last week of the year? "This time of year is stressful because of the combination of heightened activity level and heightened expectations," says James Campbell Quick, professor of leadership and organizational behavior at the University of Texas at Arlington. "For those who have not made time for peace in their lives, this can be a really challenging season."
Use the downtime between Christmas and New Year's to recoup some of the vitality you've lost over the last couple of weeks.
Add Some Z's
Whether it's those bedtime hours you skipped to wrap last-minute presents or the fact that you were hanging out at the work holiday party until last call, chances are you've denied yourself some snoozes in recent weeks. And while you can't catch up on sleep, missing Z's does take a toll on your body. Over time, sleep deprivation can wreak havoc on your immune system the same way chronic stress can. It can up your chances of developing diabetes, hypertension, depression and obesity. So reset your body by turning in early, aiming to get between eight and nine hours of shut-eye a night.
Take A Nature Walk
When the days get shorter and the temperature drops, a walk outdoors can be the last thing on your mind. However, exposure to trees and nature just may be one of the simplest ways to quickly recharge. Not only will spending time outdoors lift your mood and cut stress, it can also have physical benefits. Breathing in phytoncides — beneficial chemicals that plants emit to help protect them from insects and disease — will improve your immune system and lower your stress-hormone levels.
Book Time With Friends
You read that right: After all the holiday parties, it can be hard to believe that spending more time with friends would make the list of ways to feel energized in a season of… well, too many parties. But feelings of isolation have nothing to do with how many Facebook friends you have. Loneliness is a stressor linked to all kinds of negative effects on the body, from heart disease to diabetes. So schedule some brunches with your BFFs this week. Hanging out with close friends is one of the best routes to a quick pick-me-up.
Guzzle Water
"Aim for at least 64 ounces of water per day to hydrate, reenergize and flush out toxins," says nutrition expert Erin Palinski, RD, author of Belly Fat Diet For Dummies. Even mild dehydration can hurt your mood and your energy level. So drink two to three liters of water a day (even when you're not feeling thirsty) to stay hydrated.
Go Natural (When It Comes To Food)
In other words, eat as many whole foods as you can for a week. "Consuming foods with minimal ingredients is a great way to recharge," says Palinski. "Fill your plate with whole fruits and vegetables as often as you can." People who eat between seven or eight servings of fruits and veggies per day tend to feel calmer, happier and more energetic than those who don't.
Follow these steps to refresh and recharge so you can start the New Year feeling your best (or at least start New Year's Eve feeling your best). Happy New Year!




Tip adapted from webmd.comiii
---
Copyright (C) 2021. Ballentine Capital Advisors. All rights reserved.
Our mailing address is:
Ballentine Capital Advisors
15 Halton Green Way
Greenville, SC 29607
unsubscribe from this list update subscription preferences
Disclosure:
Ballentine Capital Advisors is a registered investment advisor. The advisory services of Ballentine Capital Advisors are not made available in any jurisdiction in which Ballentine Capital Advisors is not registered or is otherwise exempt from registration.
Please review Ballentine Capital Advisors Disclosure Brochure for a complete explanation of fees. Investing involves risks. Investments are not guaranteed and may lose value.
This material is prepared by Ballentine Capital Advisors for informational purposes only. It is not intended to serve as a substitute for personalized investment advice or as a recommendation or solicitation or any particular security, strategy, or investment product.
No representation is being made that any account will or is likely to achieve future profits or losses similar to those shown. You should not assume that investment decisions we make in the future will be profitable or equal the investment performance of the past. Past performance does not indicate future results.
Advisory services through Ballentine Capital Advisors, Inc.
i https://www.golfdigest.com/story/new-years-resolutions-for-your-golf-swing-three-ways-to-prepare-for-the-new-year
ii https://www.foodnetwork.com/recipes/sandra-lee/collard-greens-recipe-1920863
iii https://www.webmd.com/balance/features/recharge-for-the-new-year
---