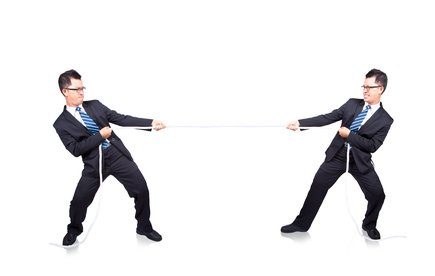 One of the most well-known investors of the 20th Century, Benjamin Graham, said that "the investor's chief problem—and even his worst enemy—is likely to be himself."1
What Graham understood—and modern research is catching up to—is the idea that we all have emotions and biases that affect our decision-making. The innate wiring built to survive pre-modern times can be counterproductive in our modern world, especially when it comes to investing.
Let's take a quick look at a few of the human emotions and biases that can adversely impact sound investment decision-making.
Fear and Greed — These are the two most powerful emotions that move investors and investment markets. Each emotion clouds our capability for rational and dispassionate decision-making. They are the emotions that lead us to believe that prices may continue to rise (think the Tulip price bubble of 1636) or that everything has gone so wrong that prices may not recover (think Credit Crisis of 2008-2009).
Some investors have found a way to conquer these emotions, be brave when everyone else is fearful, and resist the temptations of a too-exuberant market.
Overconfidence — Peter Bernstein, a noted economic historian, argued that the riskiest moment may be when we feel that we are right.2 It is at that precise moment that we tend to disregard all information that may conflict with our beliefs, setting ourselves up for investment surprise. Investors must remember that they are competing against the whole market including professional money managers who struggle to "beat" the market consistently. Overconfidence can lead to the demise of a portfolio if not carefully addressed beforehand.
Selective Memory — Human nature is such that we tend to recast history in the manner that emphasizes our successes and downplays our failures. As a result, we may not benefit from the valuable lessons failure can teach. Indeed, failure may be your most valuable asset. Don't just forget about your failures, learn from them instead.
Prediction Fallacy — Humans have an innate desire to recognize patterns and apply these patterns to predicting the future. We erroneously believe that because "A" occurred and "B" happened that if "A" happens again, we can profit by anticipating that "B" will repeat. Market history is littered with examples of "rules of thumb" that have worked, until they no longer worked. Trying to time the market is a foolish game that has been proven to be inefficient. Just research how many funds outperform the overall market on a consistent basis (hint – it's very few).
Financial markets are complex and unpredictable. Our endeavors to tap their opportunities to pursue our financial goals are best realized when we don't burden the enterprise by blindness to the inherent behavioral obstacles, we all share. Time spent in the market is better than trying to time the market. If you are caught up in past success or failures but do not have a disciplined investment plan, reach out to us for help.
Have an amazing weekend!






Source: FMG Suite
---
Golf Tip of the Week
Five Steps To More Golf Consistency
Everybody wants more golf consistency. Defining that is sometimes hard and often unattainable in golf's current form.
For most I would define it as making decent contact most of the time and hitting the ball within a relatively discernable area or pattern. That definition of consistency is definable, and if need be, can be measurable.
Case in point: "I hit ten balls and eight of them felt relatively solid while nine of them went into an area of five yards left of the target to fifteen yards right of the target." That would be absolutely fantastic instead of hitting fat or thin and left/right uncontrollably, right?
However, an important concept to grasp is that in the "inconsistency" that most golfers experience there-in still lies a series of patterns.
One that I have seen quite frequently lately involves students perceiving that they are hitting up on the ball as they hit it fat or potentially top it. While that is certainly a possibility, I see far more of the opposite—a lot of very steep attack angles accompanied by the thought that they need to hit down on the ball more to A) hit the ball more solid and/or B) get the ball in the air.
Determine Impact Point
Determine Start Direction
Control Radius
Adjust Low Point
Put It Into Practice
We want to avoid the common golf phenomenon of, just one more. Just one more trying to do the same thing that didn't work on than last one. Don't be afraid to examine your information and alter your goal per golf ball.
Tip adapted from golftipsmag.com
---
Recipe of the Week
Crispy Cheese and Mushroom Quesadillas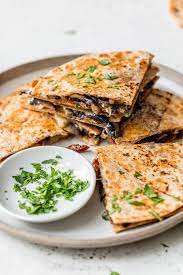 5 servings
Ingredients
2 tablespoons olive oil
1 pound cremini, button, or wild mushrooms, or a combination, thickly sliced
1 clove garlic, finely chopped
1/2 bunch scallions, thinly sliced
1/4 teaspoon salt
1/8 teaspoon ground black pepper
1 1/2 cups (about 6 ounces) grated cheddar or Monterey Jack, or a combination
Small handful fresh cilantro leaves
10 (6-inch) corn tortillas
Salsa
Jalapeño peppers
Instructions
Cook the mushrooms: In a large skillet over medium-high, heat the oil until it shimmers. Add the mushrooms to the pan and cook, stirring occasionally, for 5 minutes, or until they release some of their moisture. Add the garlic and scallions to the pan and cook for 2 to 4 minutes longer, or until the garlic is aromatic and the scallions soften. Add the salt and pepper.
Wipe out the skillet and place it over medium heat. (Alternatively, place a pancake griddle over the heat, or heat an electric griddle.) Once hot, place a tortilla in the pan and scatter with 2 tablespoons of cheese and 2 tablespoons of the mushrooms. Top with cilantro leaves and another 2 tablespoons of the cheese. Place a second tortilla on top and press down lightly. Cook on one side for about 1 minute, or until the cheese begins to melt. With a large spatula, flip the quesadilla over and cook for another 30 seconds, or until the cheese melts and the tortillas are lightly toasted with a few brown spots. Repeat with remaining tortillas, cheese, and filling.
Serve: Cut each quesadilla into quarters as they finish cooking and serve while hot. Alternatively, if you'd like to cook and serve all the quesadillas at once: Transfer each quesadilla as it's done to a baking sheet in a 300°F oven to keep warm while you finish cooking the remainder. Serve the tortillas on a platter in the center of the table with salsa and some sliced jalapeños if you like.
Recipe adapted from simplyrecipes.comii
---
Health Tip of the Week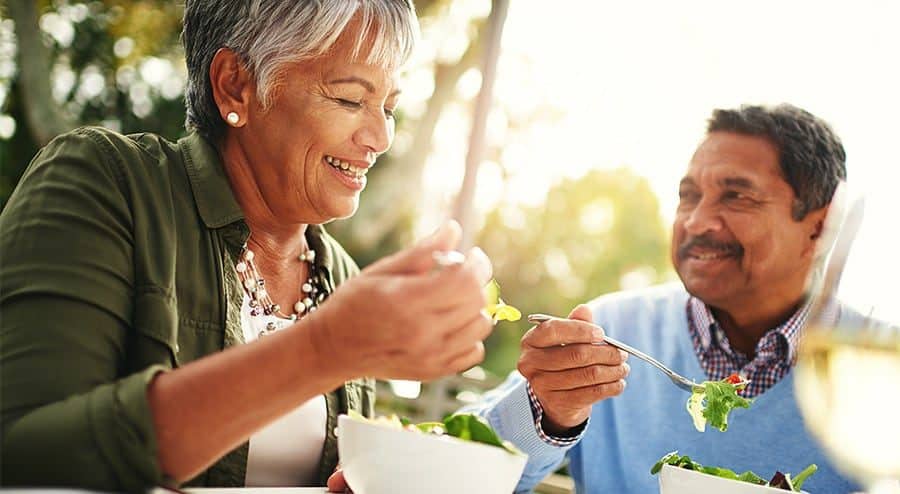 Avoid Problem Foods as You Age
It may be surprising, but foods can affect how your medicine works. That's why it's always best to ask your doctor or pharmacist if you should avoid any foods. For example, if you take medicine for high blood pressure, anxiety, or insomnia, grapefruit juice may interact with your drugs.
Here's a list of foods that could cause more harm than good.
Raw Vegetables
Beans
Alcohol
Dairy
Caffeine
Meats
High-Salt Foods
Cruciferous Vegetables
Fruit
Raw Sprouts
Tip adapted from webmd.comiii
---
Copyright (C) 2021. Ballentine Capital Advisors. All rights reserved.
Our mailing address is:
Ballentine Capital Advisors
15 Halton Green Way
Greenville, SC 29607
unsubscribe from this list update subscription preferences
Source:
Quotewise.com,2021
Morningstar.in. 2020
Disclosure:
The content is developed from sources believed to be providing accurate information. The information in this material is not intended as tax or legal advice. It may not be used for the purpose of avoiding any federal tax penalties. Please consult legal or tax professionals for specific information regarding your individual situation. This material was developed and produced by FMG Suite to provide information on a topic that may be of interest. FMG Suite is not affiliated with Ballentine Capital Advisors. The opinions expressed and material provided are for general information and should not be considered a solicitation for the purchase or sale of any security. Copyright FMG Suite.
Ballentine Capital Advisors is a registered investment adviser. The advisory services of Ballentine Capital Advisors are not made available in any jurisdiction in which Ballentine Capital Advisors is not registered or is otherwise exempt from registration.
Please review Ballentine Capital Advisors Disclosure Brochure for a complete explanation of fees. Investing involves risks. Investments are not guaranteed and may lose value.
This material is prepared by Ballentine Capital Advisors for informational purposes only. It is not intended to serve as a substitute for personalized investment advice or as a recommendation or solicitation or any particular security, strategy, or investment product.
No representation is being made that any account will or is likely to achieve future profits or losses similar to those shown. You should not assume that investment decisions we make in the future will be profitable or equal the investment performance of the past. Past performance does not indicate future results.
Advisory services through Ballentine Capital Advisors, Inc.
---
i https:// www.golftipsmag.com/instruction/iron-play/five-steps-to-more-golf-consistency/6/
ii https:// https://www.simplyrecipes.com/recipe/crispy_cheese_and_musrooms_quesadillas/
iii https://www.webmd.com/healthy-aging/ss/slideshow-food-problems