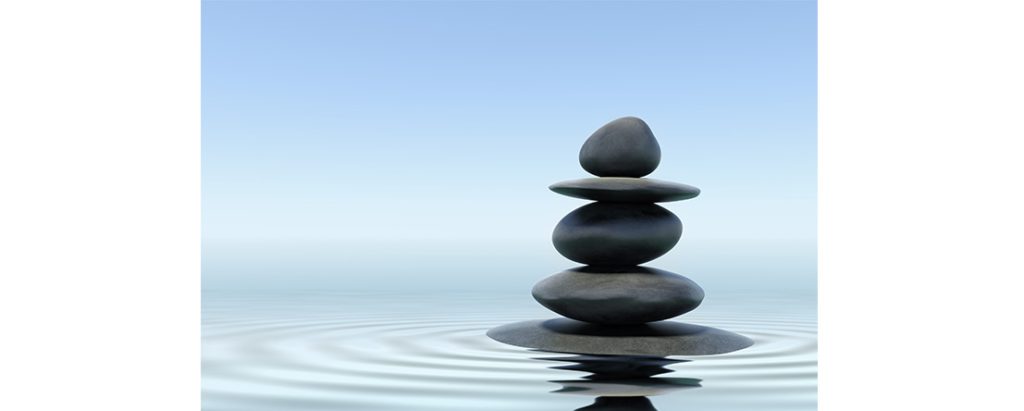 Tony Dungy, who is remarkable for winning a Super Bowl as a player and then doing it again as a head coach, has a simple philosophy for dealing with tough situations.
"You can't always control circumstances," says Dungy. "However, you can always control your attitude, approach, and response."1
This way of thinking is what allowed him to stay calm and think clearly in times when it was tempting to respond emotionally. And it's also a mental discipline practiced by a group of ancient Greek philosophers known as the Stoics.
Many people think that the goal of Stoicism was the complete suppression of all emotions, so that the individual ends up with the coldly logical demeanor of Mr. Spock from Star Trek.
But the truth is that the Stoics didn't try to eliminate their emotions. This would be almost impossible. Instead, they sought to keep from being ruled by them.
Or, you could say, they learned to domesticate their emotions. A war horse is just as powerful as a wild stallion. The difference between the two is that one is under control.
While the Stoics of two millennia ago probably never dreamed of anything as complex as our global stock markets, their mindset is perfectly suited to the smart investor. Reacting emotionally to short-term losses or chasing the thrill of short-term gains can not only hurt overall returns and generate needless costs, it can also cause unnecessary fear and anxiety.
Arvind Ven, an independent advisor, says that while market downturns are inevitable, an investor's reaction doesn't have to be.
"We can't control what happens," he says. "What we can control are our reactions."2
Pamela Sams, an advisor who specializes in helping women, uses Stoic principles to help her clients frame their perspective with three disciplines:
1. Discipline of Perception – how they choose to see the world
2. Discipline of Will – how they deal with the things they cannot change
3. Discipline of Action – what they do in response to a situation
When the market turns against them, Sams has taught her clients to take a "freeze moment."
"Whatever you are doing," she says, "take a moment to pause, digest what's going on—emotionally and physiologically—take stock and then decide how to react."
And finally, Stoicism seeks to express gratitude for everything, not just the good things. As John Kadar puts it, whatever has happened is a sunk cost. You can't change it, but you can learn from it.
The prudent investor can emulate this ancient way of thinking in the pursuit of better long-term gains and less anxiety along the way.
Have a wonderful weekend!





Source: Efficient Advisors
---
Golf Tip of the Week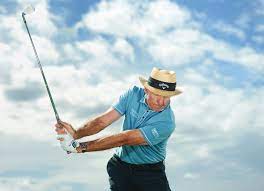 How to Cure the Shanks
We know, we know. You don't even want to talk about the shanks for fear bringing the subject up will cause you to catch them. But like it or not, you might find yourself in a situation where you're going to want to know a solution. Though awful, the plague of the shanks is curable.
First thing you have to do is take a break from the course. You need some alone time to sort this out on the range. Start by checking in on a few basics. Make sure you're standing tall with your chest up during the swing, don't hold the club too tightly, and make sure your weight isn't sneaking up towards your toes. David Leadbetter says that not tending to all of these little things could be the root of your struggles.
He also has a drill that will cure your shanking woes.
Set up like you're going to hit it, and then put a tee in the ground just outside the toe of the club. While you're swinging, think about keeping the grip end of the club near your body. "Miss the tee at impact, and you'll hit the ball in the center of the face," says Leadbetter.
Tip adapted from golfworldtoday.comi
---
Recipe of the Week
Red Velvet Cookies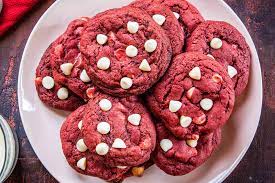 36 Cookies
 Ingredients
3/4 cup (170 g) unsalted butter, room temperature
4 ounces (115 g) cream cheese, room temperature
1 cup (200 g) white sugar
1 cup (220 g) packed dark brown sugar
1 teaspoon baking soda
1 teaspoon kosher salt
2 teaspoons vanilla extract
1 large egg
1 large egg yolk
1 tablespoon red food coloring, preferably McCormick brand
2 3/4 cups (385 g) all-purpose flour
1/4 cup (25 g) natural cocoa powder (not Dutch process)
2 cups (340 g) white chocolate baking chips, divided
Instructions
Preheat the oven to 350°F. Line two baking sheets with a silicon baking mat or parchment paper.
Place the butter, cream cheese, both sugars, baking soda, salt, and vanilla extract in the bowl of a stand mixer fitted with a paddle attachment. Mix on medium speed until the mixture is creamy, uniform in color, and clings to the side of the bowl, about 1 to 2 minutes.
Scrape down the sides of the bowl with a spatula and add the egg. Mix to incorporate on medium speed. Repeat with the egg yolk, and then the red food coloring, mixing on slow speed to avoid splattering the red food coloring.
Mix on low until the dry ingredients are just absorbed.
Add 1 1/2 cups of the baking chips to the dough, reserving 1/2 cup of chips for topping the cookies. Slowly mix in until the baking chips are evenly distributed.
Wet your hands under water then slightly dry them with a paper towel. With your hands still moist, roll out 1-inch balls (heaping tablespoons) of dough, placing them on the prepared baking sheet.
Bake the cookies, one baking sheet at a time, for 11 to 13 minutes or until the edges of the cookie are dry and set. The cookies will look a bit puffy and plump.
While the cookies are still warm, press several white chips into the top of the cookies while they are still hot and puffy. Let the cookies cool on the baking sheet for 5 minutes before transferring the cookies to a wire cooling rack. The cookies will deflate a bit and flatten slightly as they cool. Repeat with the remaining dough.
Recipe adapted from realsimple.comii
---
Health Tip of the Week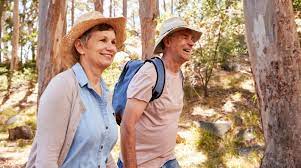 How to Have a Happy, Healthy Summer, Part 1
Summertime means longer days, sunshine, picnics, barbecues, and kids out of school. Here's how to make the most of your summer and stay healthy, too.
Be active; be cool
Regular physical activity is an important part of a healthy lifestyle in every season. The warm summer weather can make it easy to exercise outdoors and get the whole family involved. Just be sure to take some precautions so you don't get overheated in the hot weather.
Exercise in the morning or evening when it's likely to be cooler outdoors. If possible, exercise in shady areas. If it's too hot to go out, work out at the gym, or walk laps or climb stairs inside an air-conditioned building.
Drink plenty of water. Don't wait until you're thirsty. Help your body sweat and cool down by drinking water frequently.
Wear lightweight, light-colored, loose-fitting clothing to help sweat evaporate and keep you cooler. If possible, wear a light-colored, wide-brimmed hat.
Involve the whole family. Physical activity is important for everyone. Take children and oldsters to the park, turn on some music and dance, or get pedometers for everyone in the family and have a friendly competition to see who can log the most steps each day.
Plan an active vacation. Camping, hiking, canoeing, kayaking, scuba diving, and snorkeling are great ways to spend time in nature and get a lot of exercise. If you're visiting a city, consider renting bicycles or taking a walking tour.
Tip adapted from cancer.orgiii
---
Copyright (C) 2021. Ballentine Capital Advisors. All rights reserved.
Our mailing address is:
Ballentine Capital Advisors
15 Halton Green Way
Greenville, SC 29607
unsubscribe from this list update subscription preferences
Sources:
1. https://www.azquotes.com/author/4205-Tony_Dungy
2. https://www.wealthmanagement.com/print/134811
Disclosure:
The views expressed herein are exclusively those of Efficient Advisors, LLC ('EA'), and are not meant as investment advice and are subject to change. All charts and graphs are presented for informational and analytical purposes only. No chart or graph is intended to be used as a guide to investing. EA portfolios may contain specific securities that have been mentioned herein. EA makes no claim as to the suitability of these securities. Past performance is not a guarantee of future performance. Information contained herein is derived from sources we believe to be reliable, however, we do not represent that this information is complete or accurate and it should not be relied upon as such. All opinions expressed herein are subject to change without notice. This information is prepared for general information only. It does not have regard to the specific investment objectives, financial situation and the particular needs of any specific person who may receive this report. You should seek financial advice regarding the appropriateness of investing in any security or investment strategy discussed or recommended in this report and should understand that statements regarding future prospects may not be realized. You should note that security values may fluctuate, and that each security's price or value may rise or fall. Accordingly, investors may receive back less than originally invested. Investing in any security involves certain systematic risks including, but not limited to, market risk, interest-rate risk, inflation risk, and event risk. These risks are in addition to any unsystematic risks associated with particular investment styles or strategies.
The articles and opinions expressed in this newsletter were gathered from a variety of sources but are reviewed by Ballentine Capital Advisors prior to its dissemination. All sources are believed to be reliable but do not constitute specific investment advice. In all cases, please contact your investment professional before making any investment choices.
Securities through Triad Advisors, LLC, Member FINRA/SIPC. Advisory services through Ballentine Capital Advisors, Inc. Triad Advisors and Ballentine Capital Advisors are not affiliated entities.
---
i https://golfworldtoday.com/how-to-cure-the-shanks/
ii https://www.simplyrecipes.com/recipes/red_velvet_cookies/
iii https://www.cancer.org/latest-news/how-to-have-a-happy-healthy-summer.html