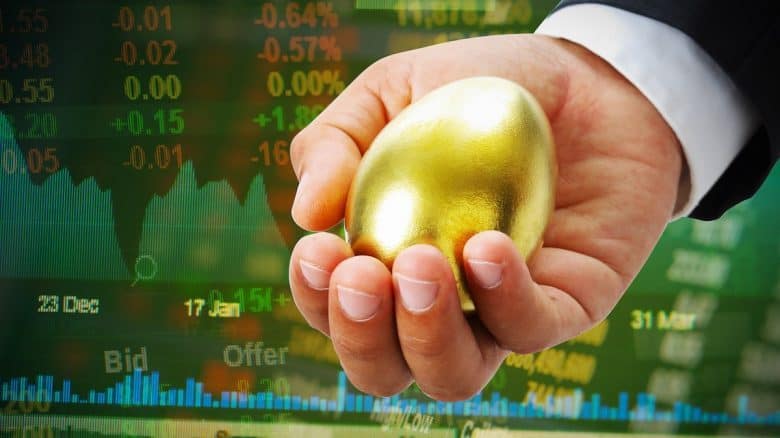 Introduction
The recent months have been filled with bad financial news as inflation rates have climbed and market volatility has impacted investor's portfolios. The financial press, of course, uses this bad news to drive fear and more clicks to their websites. What is interesting to watch is how the financial news tout's individual stocks or individual companies as the solution. Whether it is the encouragement to sell and find the next hot winner or to follow the hot manager, the information is generally not good investment advice and can hurt an investor's long-term prospect of success.
What is stock picking?
Stock picking is the practice of selecting individual stocks or bonds to invest in. Stock picking is a form of active investing based on predictions about how each will perform. Stock picking is also often associated with technical analysis (the study of price patterns) or fundamental analysis (the study of company fundamentals like profitability).
Stock Picking is nothing more than selecting stocks that you think (and wish) are going to outperform the rest of the market
Stock picking is not a strategy. It's a guessing game. So why do investors keep trying to pick stocks? Because they hope to find some stocks that will outperform the overall market (and thus be worth more than their purchase price). But this is an illusion.
Research has shown that most professionals who claim to be able to beat the market actually can't do it consistently. In fact, according to one study from Kenneth French at Dartmouth College and James Poterba at MIT (and other studies by them), about 90% of mutual funds cannot beat their benchmark index over a long period of time. You may think you know more than the average person about investing, but odds are good that you don't. So, while some investment strategies do work well enough over time—even if they aren't as good as we would like them to be—the fact remains: Most people who try investing fail miserably at it because they lack skill or discipline in areas like risk management and patience."
Stock picking is not a smart investment strategy for the long-term investor.
In general, the winning strategy is one that gives you the highest probability of success where you do not have to time the market by selling at the right time and buying at the right time–It is next to impossible to predict what will happen next – good or bad. Investors and active managers who try stock picking tend to end up losing money because they're constantly buying high just when prices are at their peak and selling low just when prices are at their lowest point.
Conclusion
Our purpose at Ballentine Capital Advisors is to implement a winning strategy–a strategy that joins a formal financial plan together with an investment methodology that gives you the confidence whether the market is a bull or a bear.
If you have any questions about stock picking, please feel free to reach out to us.
Have a great weekend!
Source: Ballentine Capital Advisors
---
Golf Tip of the Week
Try Towel Drill For Longer Drives
Unlike most of the clubs in your bag, where hitting down on the ball is crucial for good contact, the driver demands a strike on the upswing. Unfortunately, many amateurs do the opposite, catching the ball when the club is still moving downward — leading to pop-ups and serious lack of distance. That's where the towel drill comes in.
This tip has been around for a while, but it's a good one. When you're practicing your tee shots, place a rolled up towel a few inches in front of the ball. This visual will cause you to hit more "up" on the ball at impact to avoid hitting the towel.
The benefit is clear: Hitting up on the ball several degrees (otherwise known as "angle of attack") will create optimal launch conditions for the ball furthest flight. The ball will stay in the air longer to increase distance.
Tip adapted from golftipsmag.comi
---
Recipe of the Week
Melting Lemon Potatoes
6 servings
Ingredients
1.5kg coliban or desiree potatoes, scrubbed, cut into 1.5cm slices
50g butter, melted
2 tbsp extra virgin olive oil
250ml (1 cup) chicken or vegetable stock
60ml (1/4 cup) fresh lemon juice
2 tsp finely grated lemon rind
3 garlic cloves, crushed
2 tbsp chopped fresh oregano leaves
Instructions
Preheat oven to 350F/400F fan forced. Grease a large roasting pan with oil.
Place the potato in the pan. Drizzle over the butter and oil. Toss until coated. Spread out to an even layer. Roast for 30 minutes.
Turn potato and rearrange layers, moving the bottom layers to the top. Whisk together the stock, lemon juice, rind and garlic in a jug. Pour over and around the potato. Bake for a further 30 minutes or until the liquid has reduced and the potato is tender and golden.
Season. Sprinkle with oregano to serve.
Recipe adapted from taste.com.auii
---
Health Tip of the Week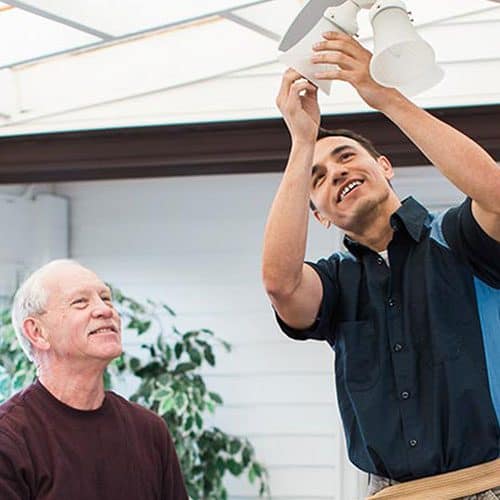 Making the Home Environment Safe
What is involved in making the home environment safe?
When caring at home for an ill, aging, or disabled person of any age, it's important to think about home safety. The following checklist may be printed and used for home inspection.
Upstairs
Install a smoke detector in the hallway outside of bedrooms. Check and change batteries regularly.
Place a nonskid bath mat on the floor and a nonskid mat in the tub.
Store all prescription and over-the-counter medicines in original containers and in a safe place.
Use paper cups in the bathroom to prevent spreading germs.
To prevent scalding, make sure the tap water temperature is set no higher than 120°F (48.8°C).
Be sure you can move safely in the bathroom and in and out of the tub or shower.
Mount grab bars at the toilet, bath, and shower on walls with secure reinforcements.
Both sides of the steps should have handrails.
Make sure lighting in hallways and on stairs is adequate.
Place a lamp and telephone near the bed.
Remove or nail down rugs or carpeting to reduce the risk of falls.
Downstairs
Store all cleaning supplies in their original containers.
Always turn pot handles inward when cooking on the stove. This can help prevent spills. Use back burners whenever possible.
Keep a working fire extinguisher in the kitchen.
Secure area rugs to prevent falls and slips.
Make sure furniture is securely placed and in good repair.
Install light switches at the top and bottom of the stairs.
Outdoors
Keep stairs and walkways clear of snow, wet leaves, or other debris.
Repair cracks or chips in cement sidewalks and stairs.
Make certain railings, gates, and fences are secure and in good repair.
Place barriers around a fireplace, wood burning stove, or other heat source. This can help prevent accidental burns.
Have chimneys and stovepipes inspected and cleaned regularly.
Make sure that hazardous items are secured and in their original containers in the garage, utility room, or basement. This includes items such as bug sprays, cleaners, auto care products, and weed killers.
Further precautions
Enter emergency numbers into your cell phone. Also write emergency numbers in large print and post them on the refrigerator and near the land line phone.
Make sure that bathrooms and bedrooms can be unlocked from the outside.
Keep matches and lighters out of reach.
Make sure the home has at least 2 unblocked exits in case of fire or other emergency.
Check all electrical cords to make sure they are not cracked or frayed.
Make sure outlets or extension cords are not overloaded.
Don't use space heaters. If they are used, make sure they are in safe condition. Never plug them into an extension cord. Don't place them near drapes or furnishings.
Know where the gas, electricity, and water cut-off valves are located in the home in case of emergency.
Tip adapted from hopkinsmedicine.orgiii
---
Copyright (C) 2021. Ballentine Capital Advisors. All rights reserved.
Our mailing address is:
Ballentine Capital Advisors
15 Halton Green Way
Greenville, SC 29607
unsubscribe from this list update subscription preferences
Disclosure:
Ballentine Capital Advisors is a registered investment adviser. The advisory services of Ballentine Capital Advisors are not made available in any jurisdiction in which Ballentine Capital Advisors is not registered or is otherwise exempt from registration.
Please review Ballentine Capital Advisors Disclosure Brochure for a complete explanation of fees. Investing involves risks. Investments are not guaranteed and may lose value.
This material is prepared by Ballentine Capital Advisors for informational purposes only. It is not intended to serve as a substitute for personalized investment advice or as a recommendation or solicitation or any particular security, strategy, or investment product.
No representation is being made that any account will or is likely to achieve future profits or losses similar to those shown. You should not assume that investment decisions we make in the future will be profitable or equal the investment performance of the past. Past performance does not indicate future results.
Advisory services through Ballentine Capital Advisors, Inc.
---
i https://www.golftipsmag.com/instruction/driving/try-towel-drill-for-longer-drives/
iihttps://www.taste.com.au/recipes/melting-lemon-potatoes-recipe/79o19lou?r=recipes/latesttasterecipes&c=8c7a97ef-a159-456d-905e-5ad82048cbe5/Latest%20taste%20recipes
iiihttps://www.hopkinsmedicine.org/health/caregiving/making-the-home-environment-safe